Case study
Why two wheels?
The business case for switching to motorbikes is compelling. Read how for one company the decision paid real dividends.
DWS Automotive
Who is DWS Automotive?
DWS Automotive is a vehicle bodywork specialist with ten franchises in the London area. They're one of the largest body shop groups in the UK.
The problem: London and the M25
Daily traffic delays in and around London were playing havoc with DWS Automotive's claim assessors. They were desperate to find a way to shorten their journey times and increase their mobility.
The solution
Swapping cars for motorbikes.
DWS switched from small cars to a fleet of Honda CB500F motorcycles. The CB500F is a powerful but economical motorcycle, its smooth handling is ideal for both busy city and motorway riding.
DWS Automotive
How they benefited.
The company increased productivity nearly two fold. They chose to purchase the bikes outright because the OTR price was the same as the car deposit. Which means they now have no leasing fees, pay nothing in Congestion Charge, toll fees or parking – and they go through half the amount of fuel. DWS estimates that they are making a saving of 50% overall.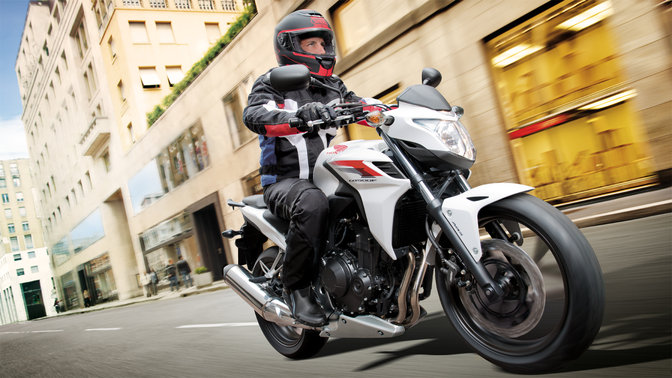 We'll talk to you about the bikes you need for your business and the savings you can make.
Benefits

See how bikes can boost your productivity.

Funding

See how our funding helps keep costs down.