SC-Project Muffler
SC-Project mufflers for the CB750 Hornet & CRF1100 Africa Twin are part of the Customised Parts range. Customised parts are accessories developed by third parties and offered to complement the line-up of genuine accessories.
SC-Project is a leading Italian company in the development, design, and production of exhaust systems for motorcycles, both racing and road.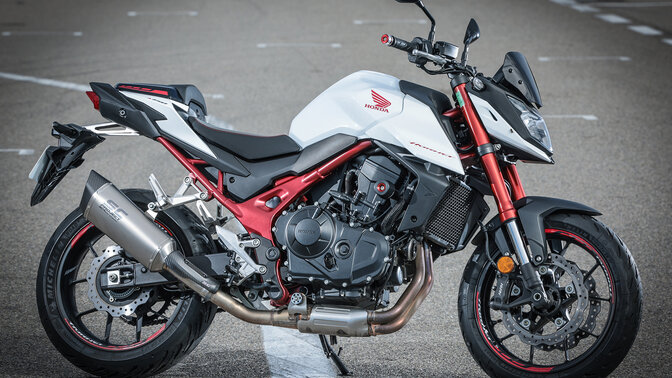 CB750 Hornet SC-Project Muffler
Based on the best-in-class SC1-R model by SC-Project and featuring an exclusively designed carbon fibre heat-shield. The Hornet's accessory muffler is made in ultralight titanium and features a high-quality carbon fibre endcap, together with the output of the exhaust which is manufactured with hydroforming technology. This accessory emphasizes the character of the Hornet's new 750cc engine, while offering a step-up in performance and weight savings.
Configure CB750 Hornet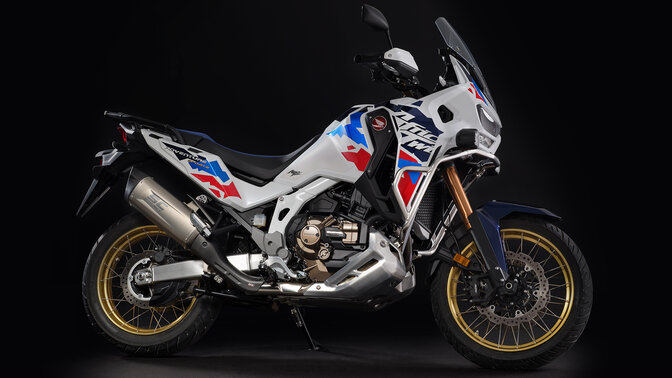 CRF1100 Africa Twin SC-Project Muffler
The Africa Twin SC-Project Adventure slip-on muffler offers a step up in the riding experience and performance, improving the exhaust sound and highlighting the sporty side of the bike while keeping a tough appearance, which represents the best compromise between on and off road. It is available in titanium and matte black with ceramic paints, resistant to high temperatures. The Adventure muffler has an external titanium body and an autoclave carbon end cap. A large carbon protector is also provided with the muffler and the exhaust valve system, to further embellish the motorcycle.
Configure CRF1100 Africa Twin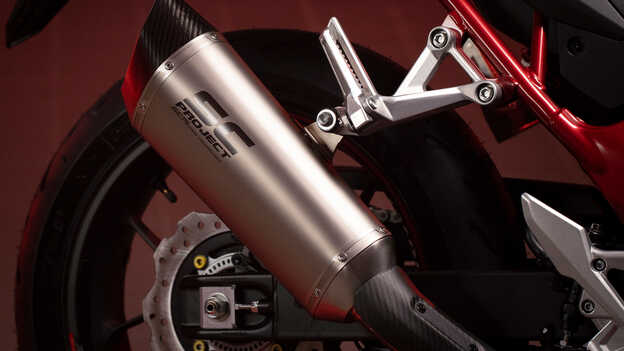 Made of ultralight titanium.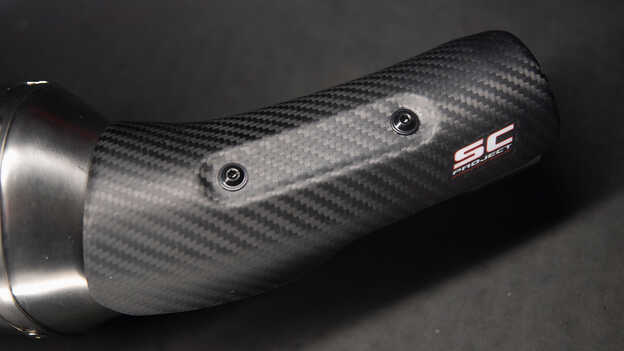 Exclusively designed carbon fibre heat shield for the CB750 Hornet.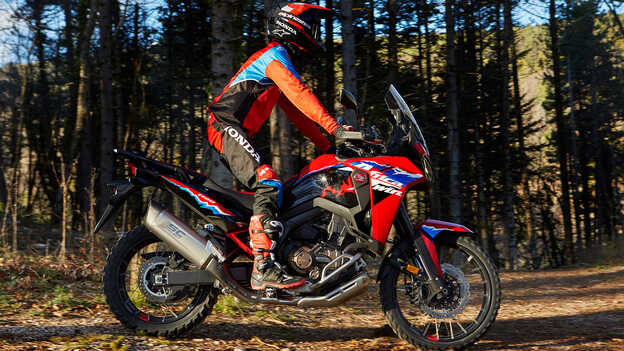 The Africa Twin's Adventure muffler has been designed to endure harsh conditions.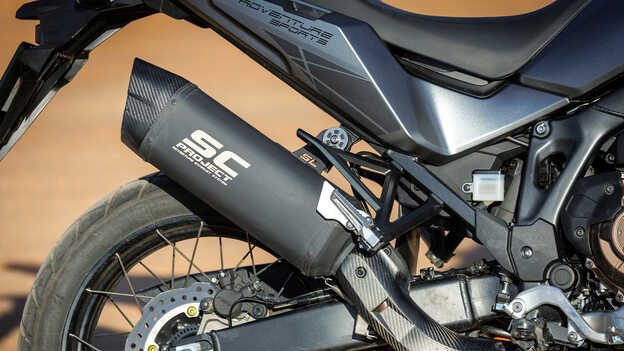 The Adventure muffler is available in 2 colours.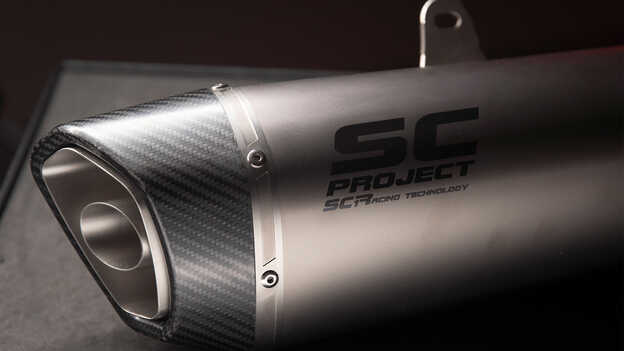 Fully compliant with EURO 5 regulations as certified by SC-Project with the authorised laboratory.
Previous
Next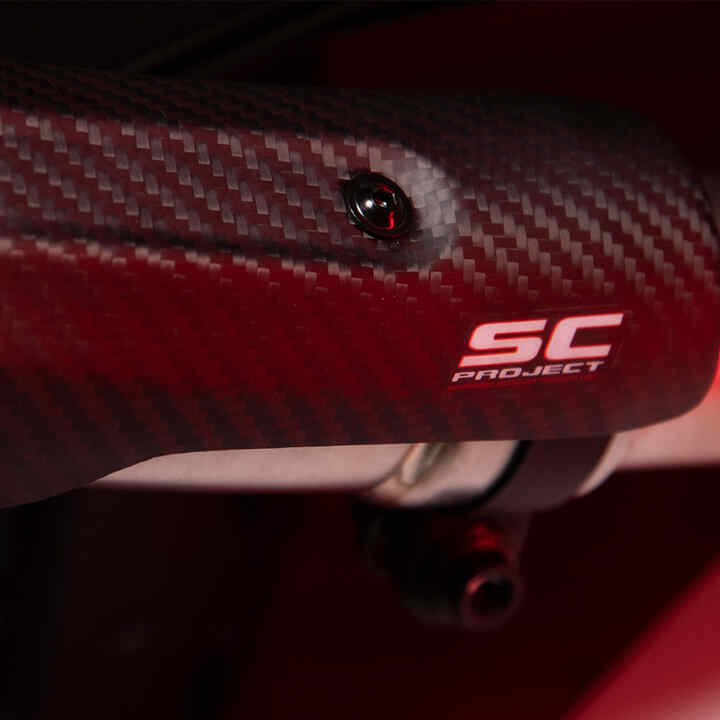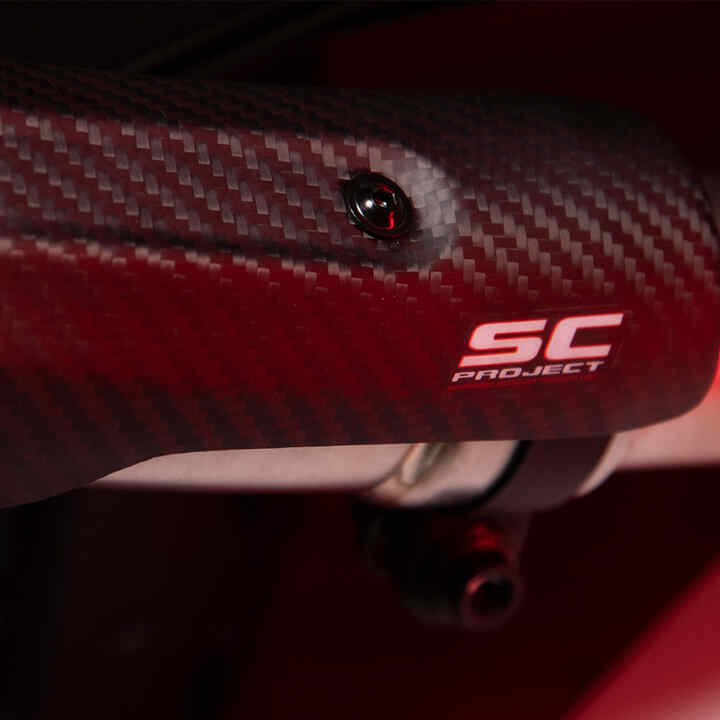 SC-Project Muffler Specifications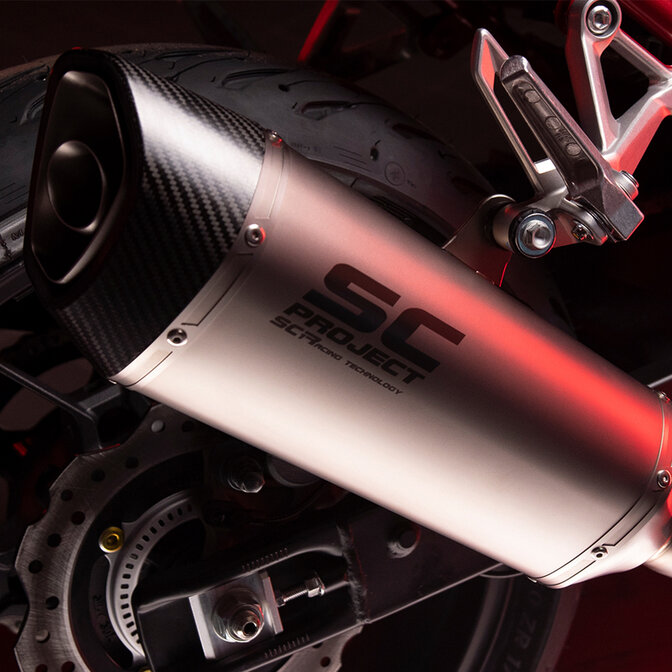 CB750 Hornet SC-Project Muffler
Weight Savings = -1.4 kgs than standard muffler
Power = +1.4 hp at 9,700 rpm
Torque = +2.2 Nm at 5,000 rpm
*Third-party manufacturers guarantee and warrant the function, performance and quality of Customised Parts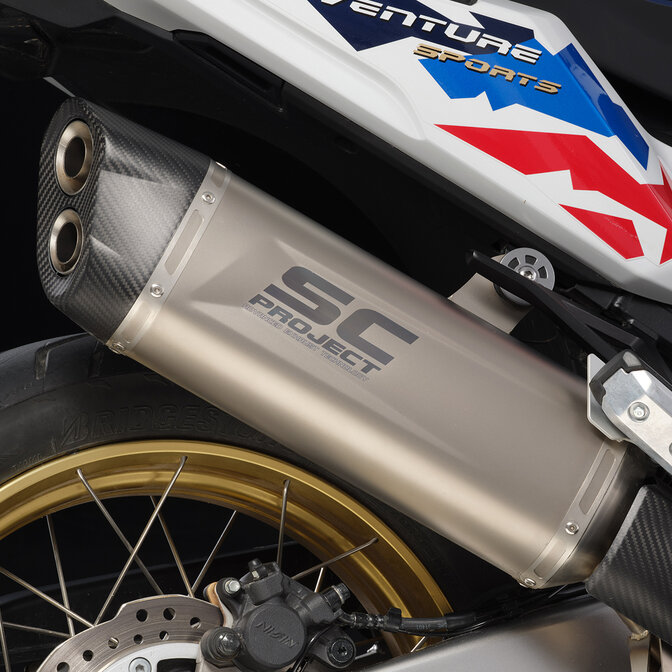 CRF1100 Africa Twin SC-Project Muffler
Weight Savings = -1.7 kgs than standard muffler
Power = +2.7 hp at 5,000 rpm
Torque = +4.4 Nm at 3,750 rpm
*Third-party manufacturers guarantee and warrant the function, performance and quality of Customised Parts