Disclaimer - Images shown are a mixture of the current and previous year model.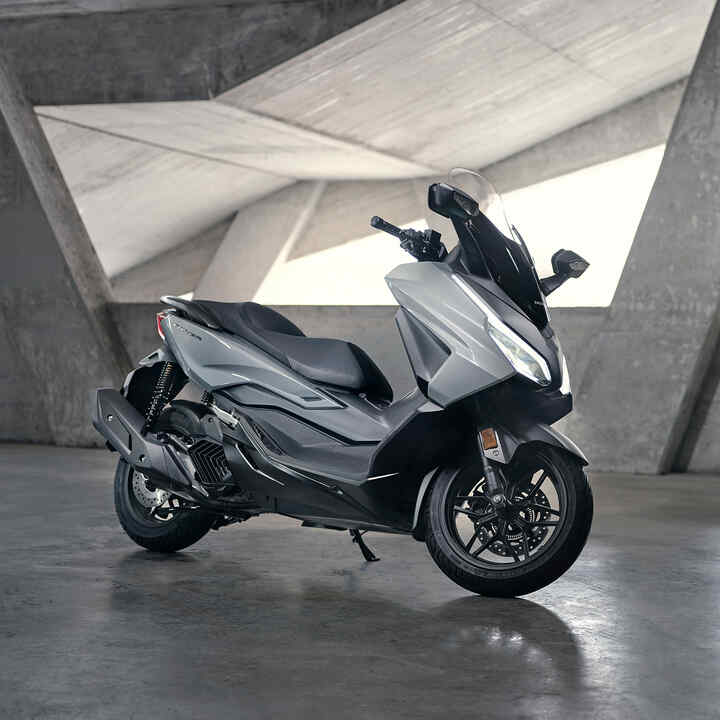 Make No Compromises
Want the best there is? Have it. The Forza 125 is our premium sports GT scooter and has it all. Incredible fuel efficiency and tank range from an eSP+ engine, with class leading performance. The Forza 125 owns the city. And built for the way you live.
Form with Function Equals Forza
The Forza 125 has been a class leader since 2015. It's stayed ahead of the pack thanks to refined style – now with front fairing and LED headlights following the Forza 750 – and GT comfort for two in compact form that's easy to ride in busy urban environments and, just as importantly, park. The flowing bodywork is also sculpted for aerodynamics that reduce rider back pressure at speed, for longer range commutes into town.
Built For the Way You Live
Of course, a scooter must be practical, not just good looking. And again, the Forza 125 scores; there's huge under seat storage – enough for two full face helmets. The electric screen provides wind protection or a cooling breeze. In the glovebox on the left you'll find a USB Type-C socket to charge a smartphone as you ride and, if you want extra carrying capacity, the optional 45L Smart top box opens and locks with the Forza 125's Smart key.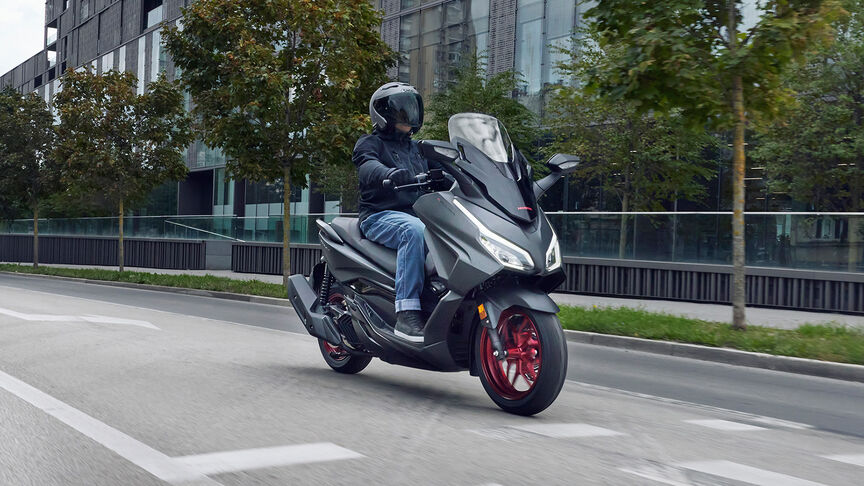 Fewer Fuel Stops Make Sense
We've loaded the liquid-cooled, EURO5 compliant eSP+ engine with fuel saving features and it's built with low-friction technologies throughout, which boost fuel efficiency without reducing performance. Out on the road this means that the Forza 125 can achieve 491km from one fill up of the 11.7L fuel tank. Also, Idling Stop cuts the engine after 3 seconds at standstill; twisting the throttle instantly starts it again which not only saves fuel, it also reduces emissions – good around an urban environment.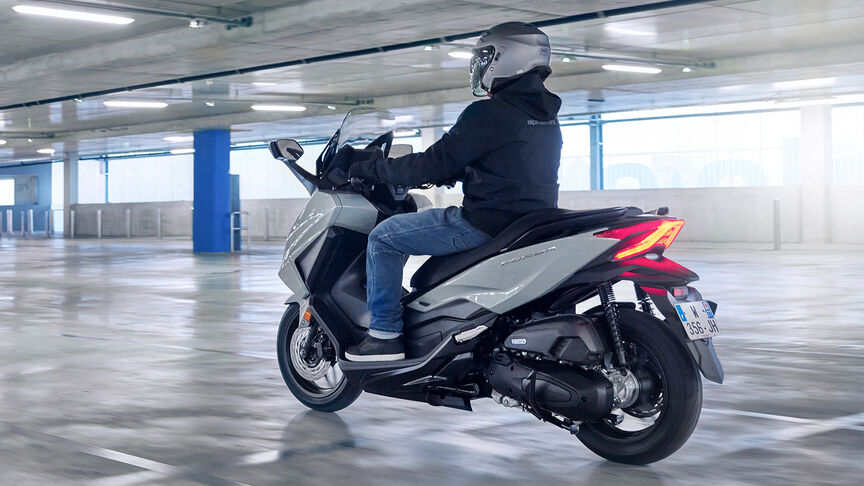 Always Confident
Every time you ride your Forza 125 it's working for you. Honda Selectable Torque Control (HSTC) maintains rear tyre grip in all conditions, and gives real confidence when traction is reduced. If you're carrying a passenger or luggage the rear spring preload is adjustable, for optimal comfort and handling. And, because this is a scooter with fantastic new looks, we've upgraded the dash to match with premium analogue speedo and rev-counter flanking a crisp digital information screen.
Close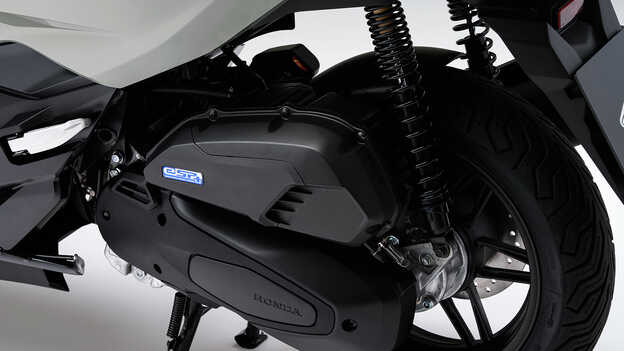 All Round Engine Performance
The liquid-cooled, 4-valve enhanced Smart Power Plus (eSP+) engine produces 10.7kW peak power with 12.3Nm torque – output that provides good top speed and around-town acceleration.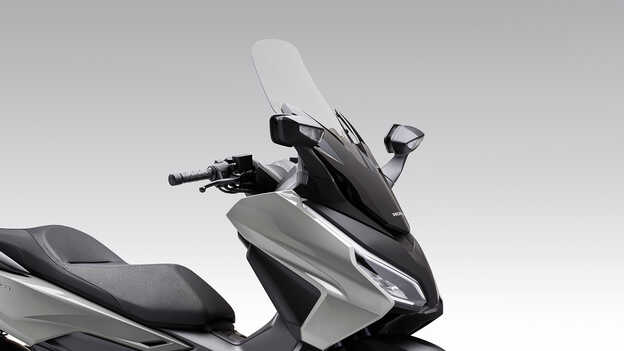 Unique Forza Design
Why look like the rest? Beautifully sleek, the re-styled front fairing and LED headlights lead sophisticated, Forza signature design which flows front to back finished with a new taillight.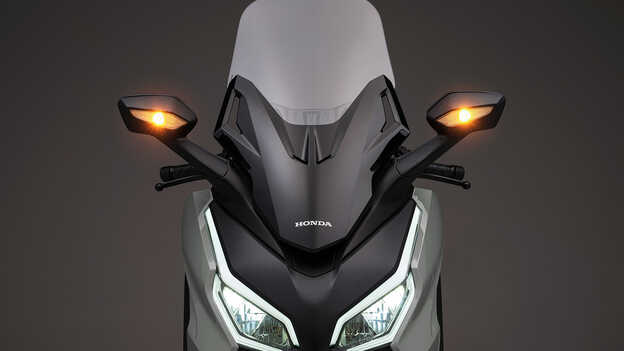 Electric Screen
The electric screen operates through 180mm for greater wind protection and less wind noise when raised, or lowered increased freedom and cooling airflow in the city.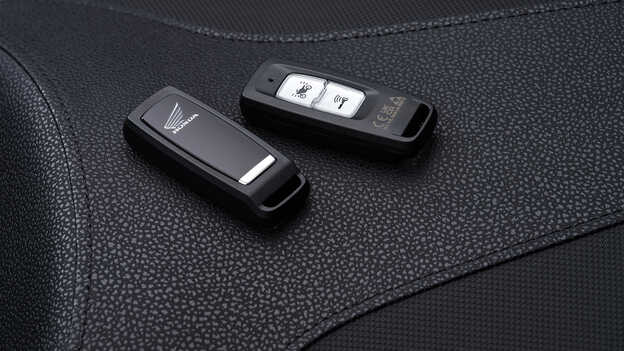 Smart Key Convenience
It's just so easy – put the Smart Key in a pocket and keep it there. It'll start the engine and open the seat, securing it when left and unlocks and locks the optional 45L Smart Top Box.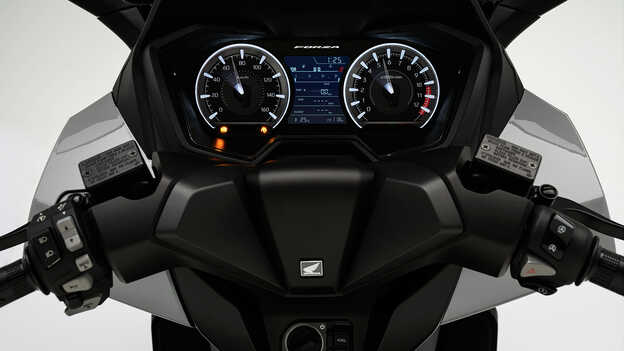 Honda Selectable Torque Control (HSTC)
Ride on when roads are wet; the eSP+ engine is equipped with Honda Selectable Torque Control (HSTC) to monitor and maintain rear tyre traction, with an indicator on the dash to let you know it's actively intervening.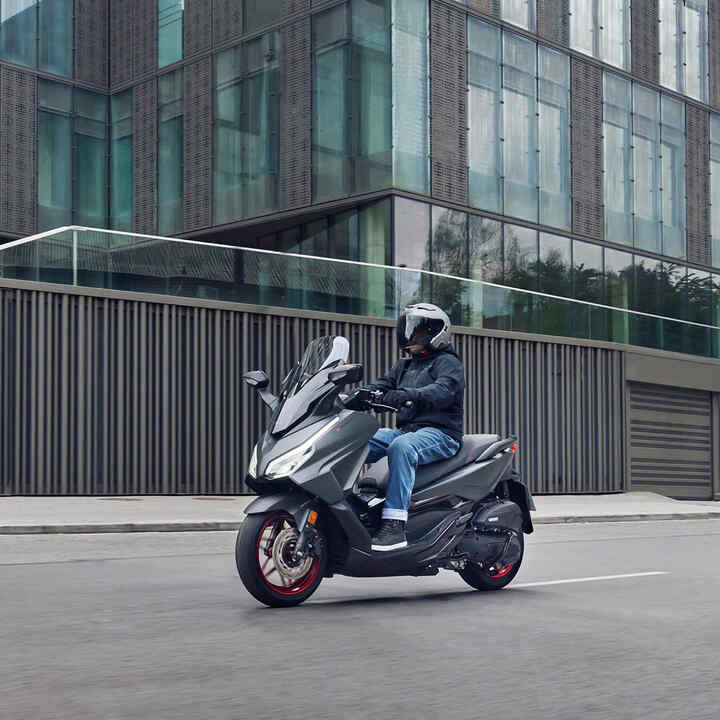 Forza 125 Special Edition
The Forza 125 stands out wherever it goes. But, if you want even more attention, the new Forza 125 Special Edition – finished in stealth Matte Cynos Grey Metallic paint with contrasting metallic red wheels, red highlights on the dash and embossed seat with red stitch detailing – adds an extra level of sporting desirability.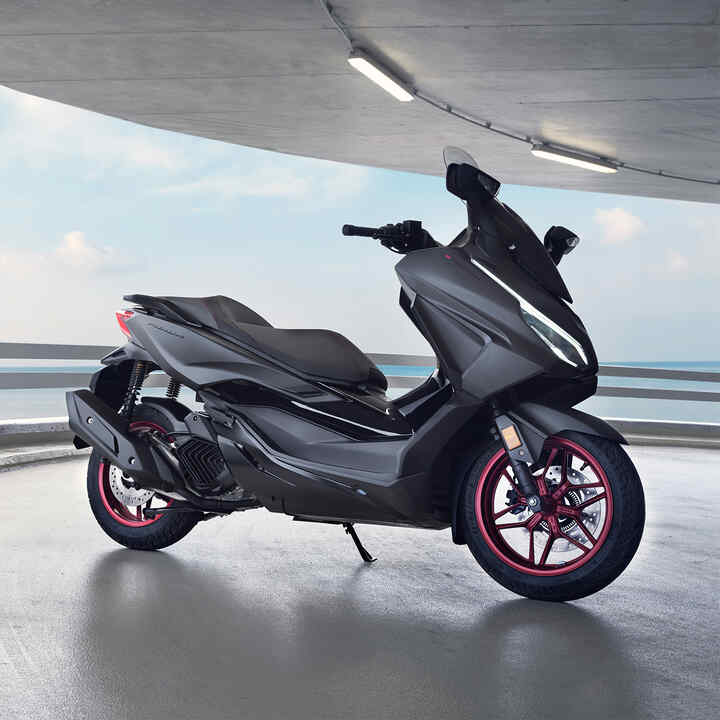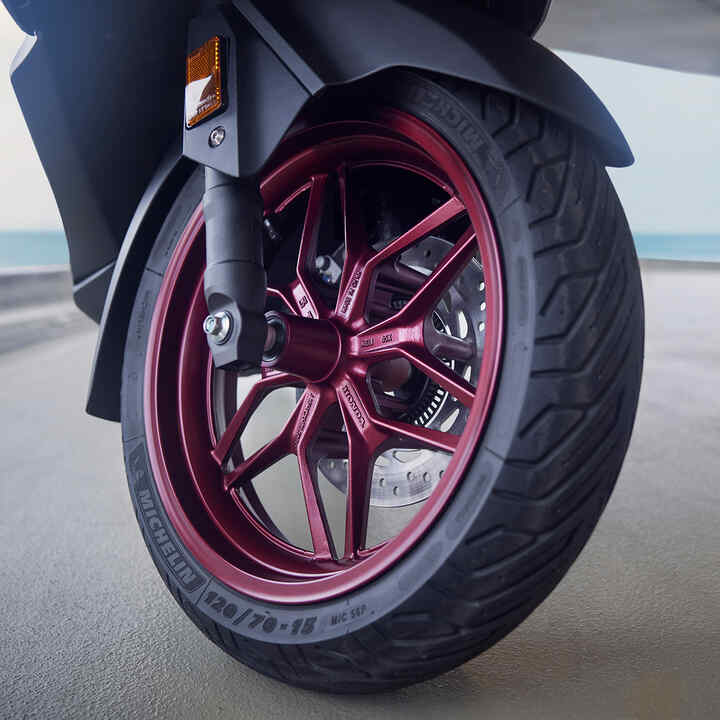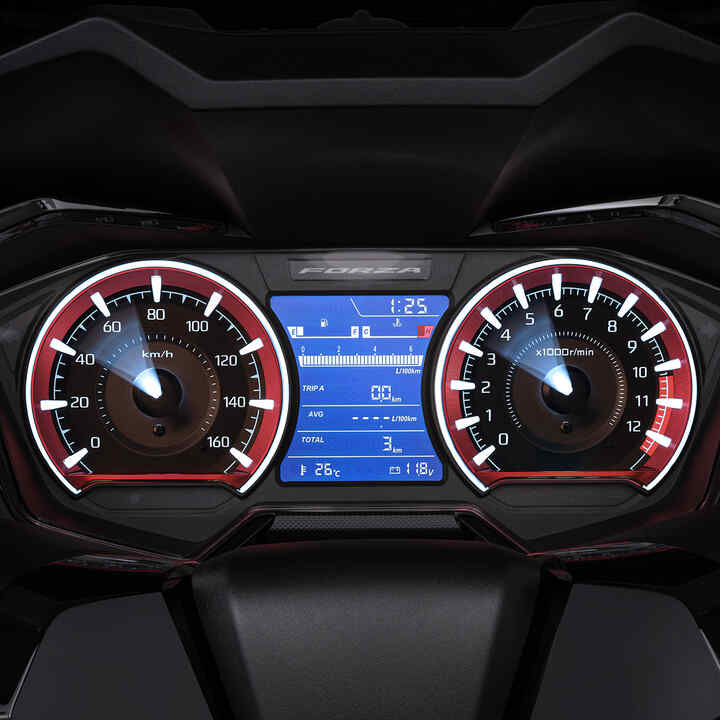 Drag & Rotate
Matte Cynos Grey Metallic

Standard

Pearl Falcon Gray

Standard

Matte Pearl Pacific Blue

Standard

Pearl Siena Red

Standard

Matte Cynos Grey (Special edition)

Standard
*
Honda Accessories Ready For Your Next Journey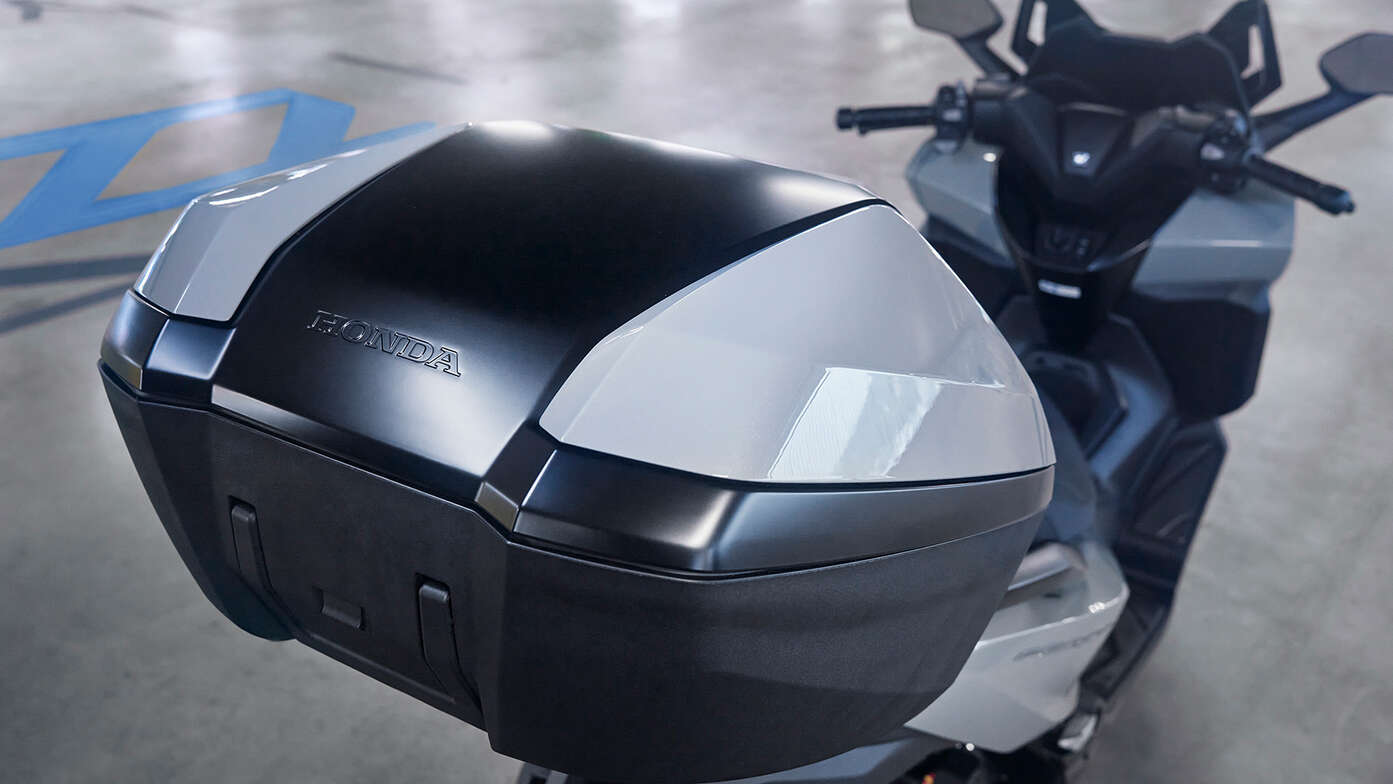 45L Smart Top Box
The Smart Key – as well as controlling the main ignition switch and compartment locking – also manages the optional detachable 45L Smart Top Box. With the smart key in your pocket the box is unlocked, automatically locking when you walk away. It can also be locked from the key. It mounts on a direct fitment rear rack and a convenient inner bag is also available.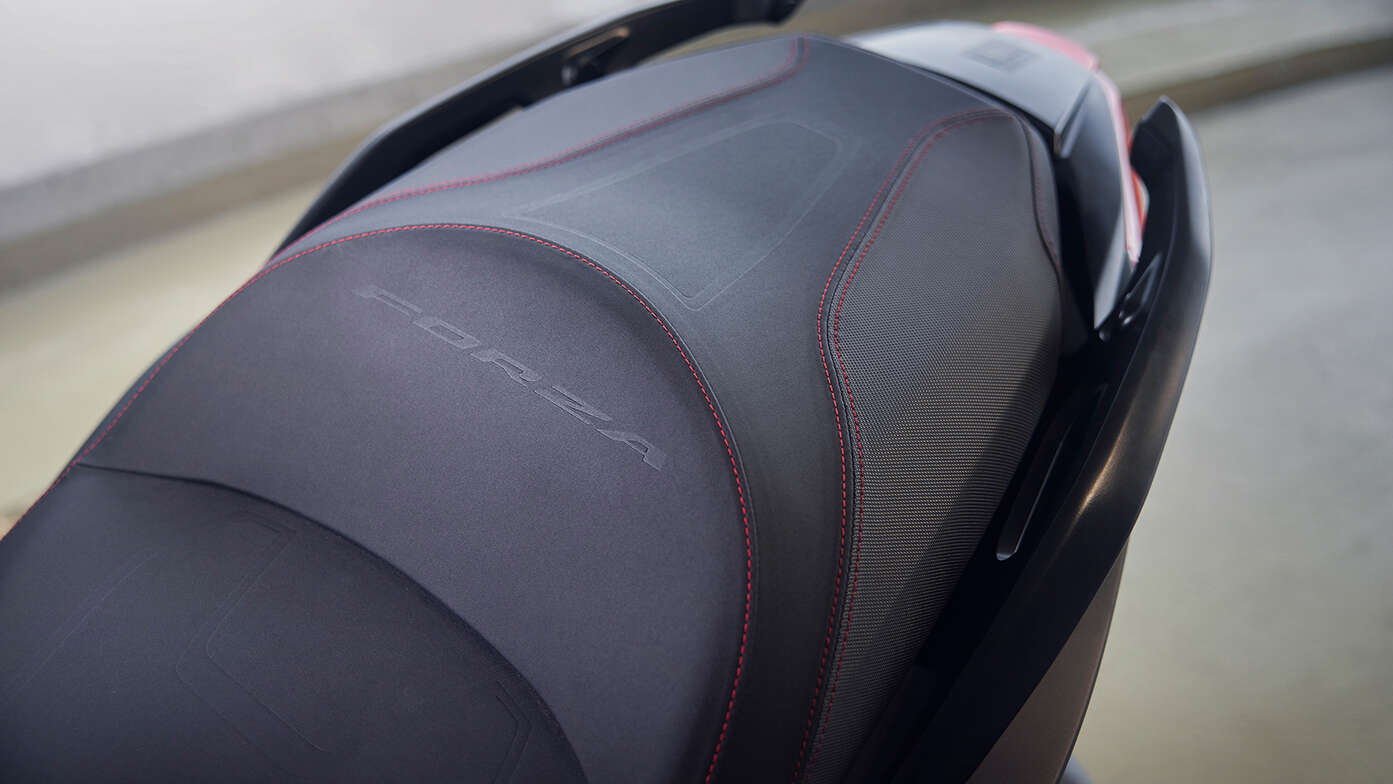 Special Edition Seat
Thanks to its softer construction, the Special Edition Seat provides an extra level of comfort enhancing your riding experience while it's sporty but elegant design with red contrasting stitching makes it a premium addition (fitted as standard on Forza 125 Special Edition or can be purchased as an optional accessory).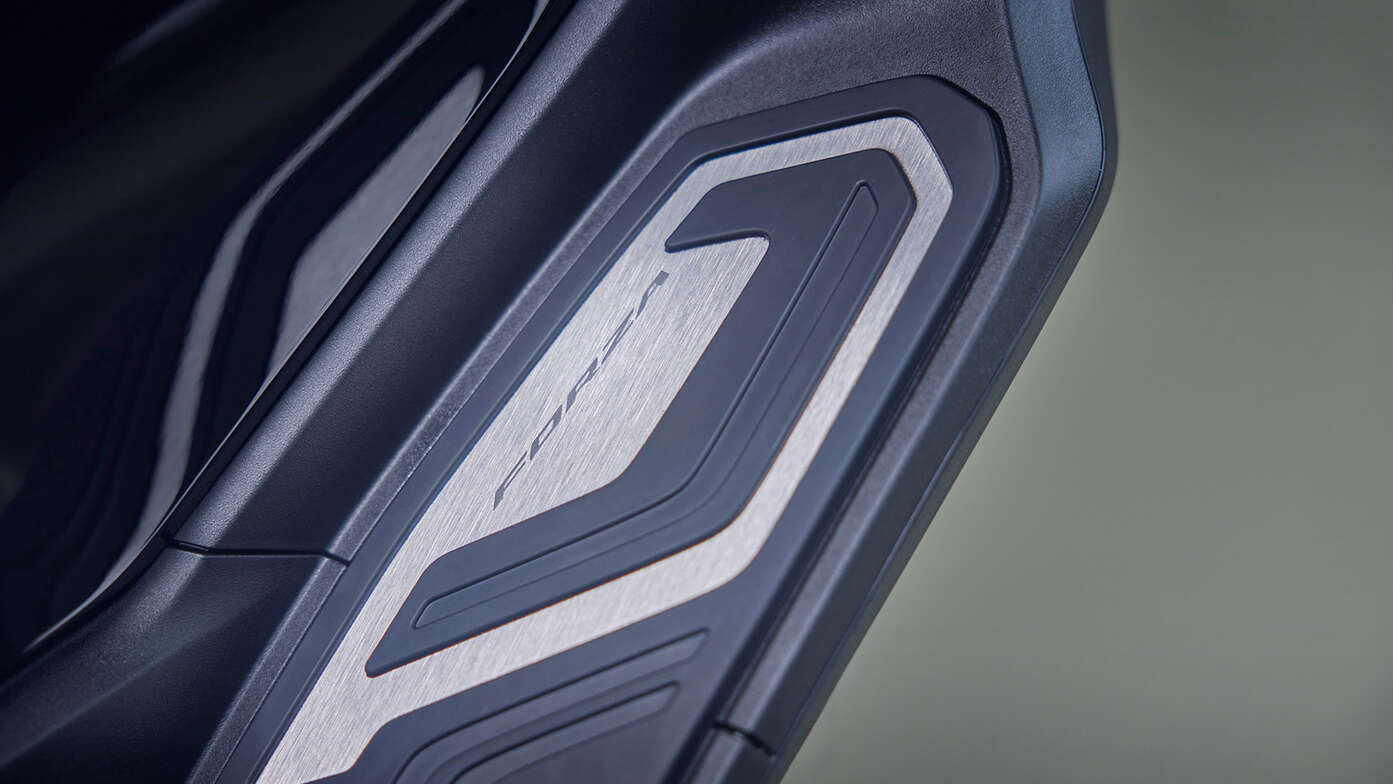 Floor Panel set
A set of left and right stainless-steel floor panels with anti-slip pads add a touch of elegance and sportiness to the Forza 125 (fitted as standard on Forza 125 Special Edition or can be purchased as an optional accessory).
Forza Family
Our ultimate scooter family.
We introduced the Forza 125 in 2015, designed specifically for discerning European customers who demand the maximum out of their scooter. It's been a class leader ever since, thanks to compact dimensions, GT comfort, plenty of storage, sports-oriented handling ability and strong engine performance. With newly updated top of the range Forza 750-style fairing and headlights – and alongside the refreshed Forza 350 – it's part of our ultimate Forza family.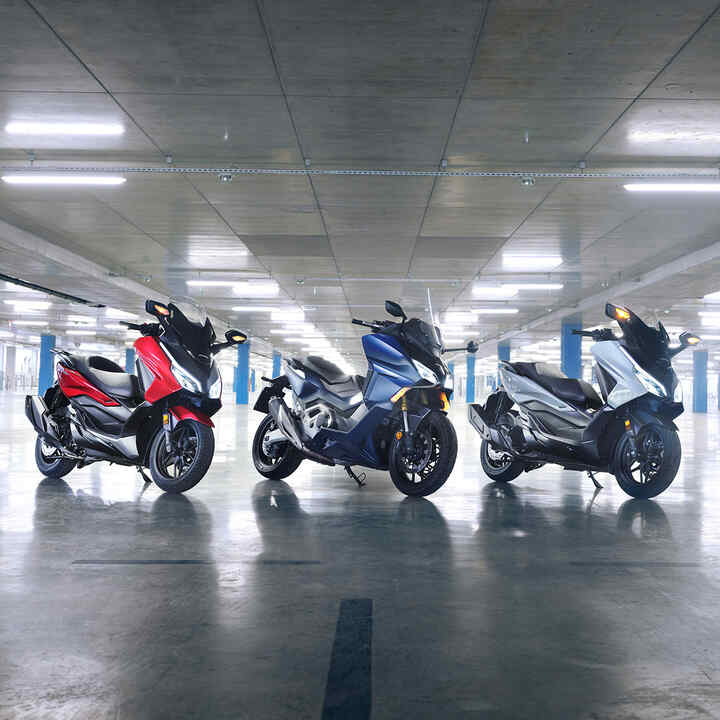 Which Forza Suits You Best?
The nimble Forza 125 or the even more versatile, longer-range Forza 350 – choose the scooter that's right for you.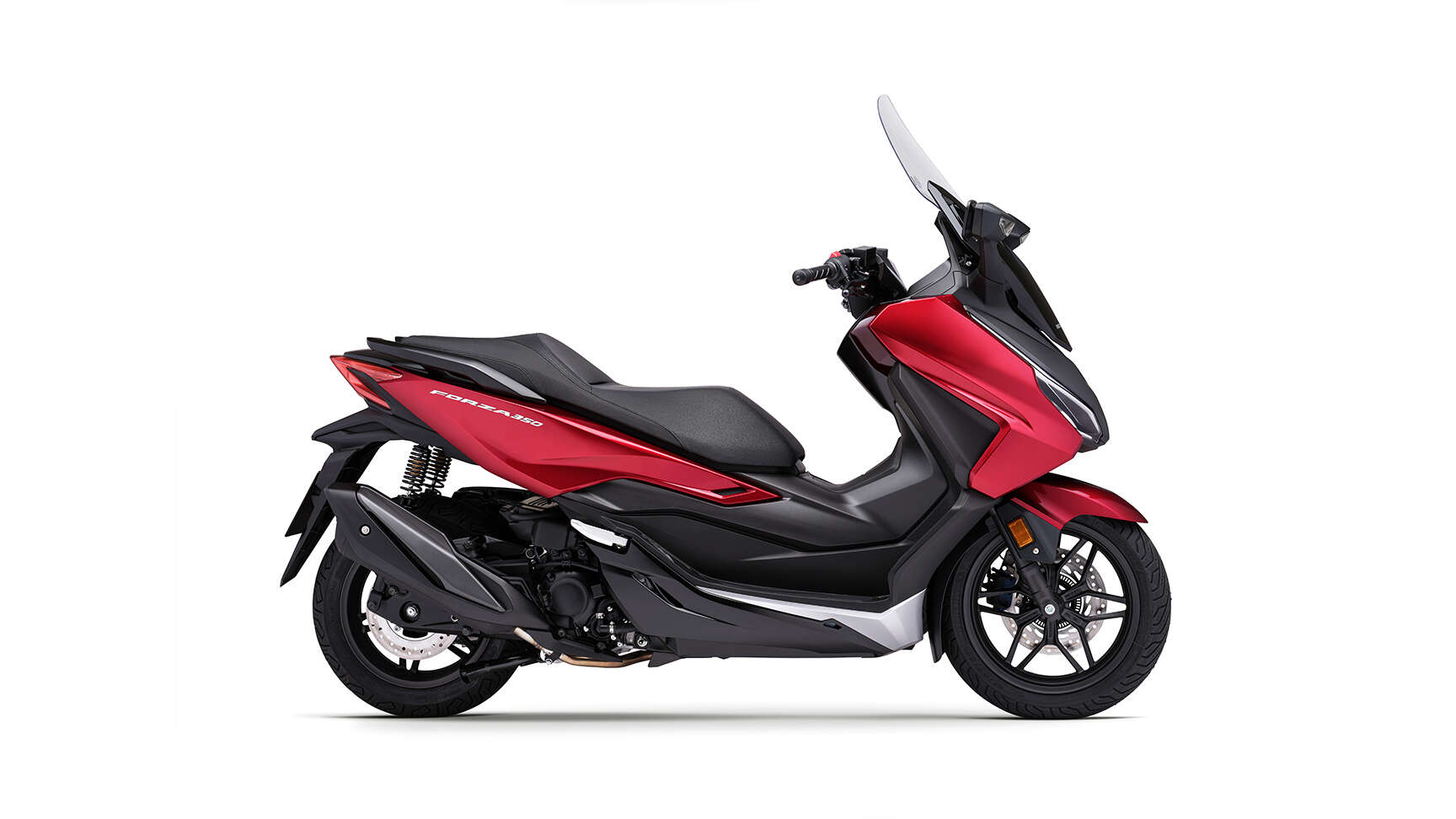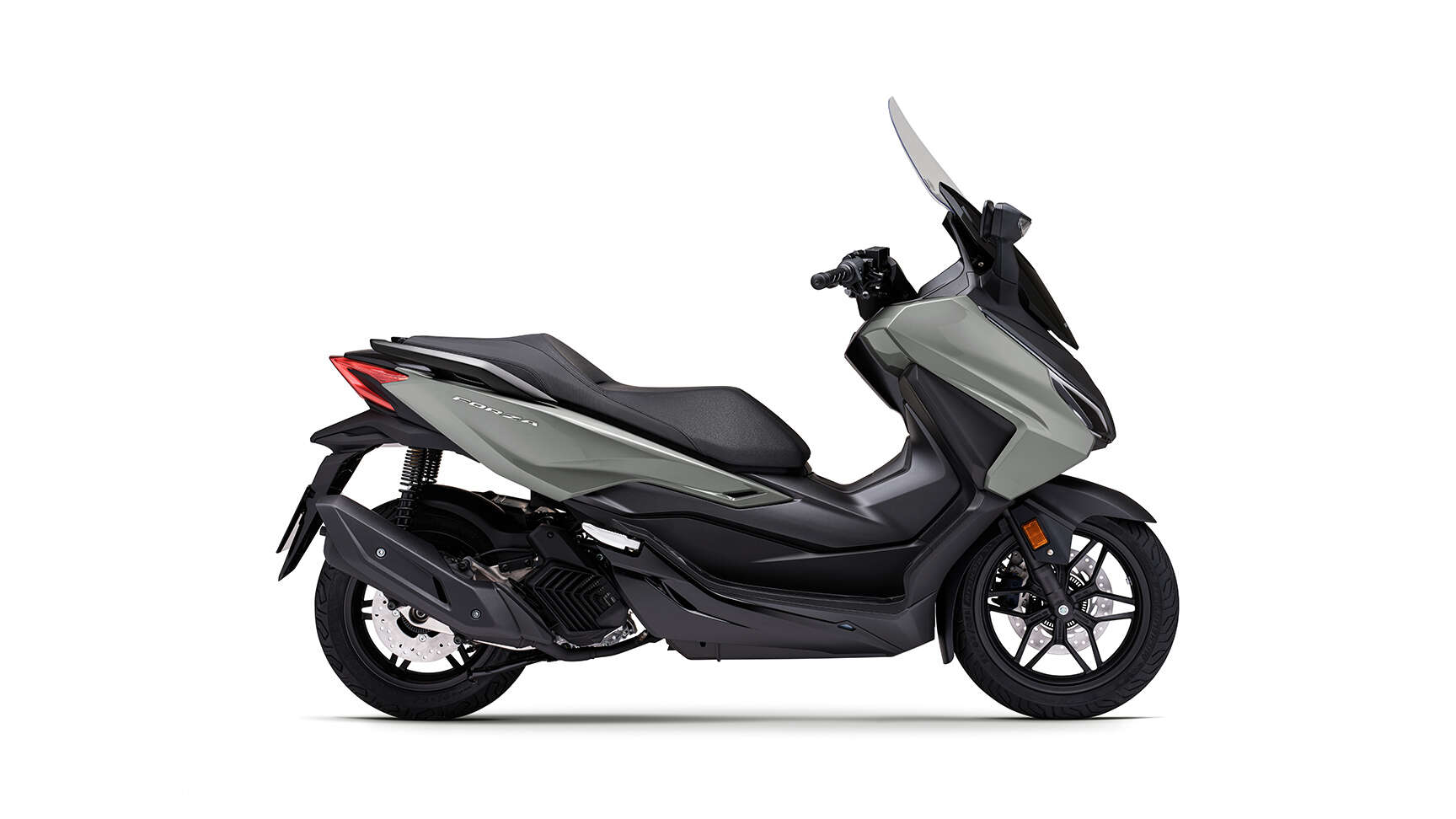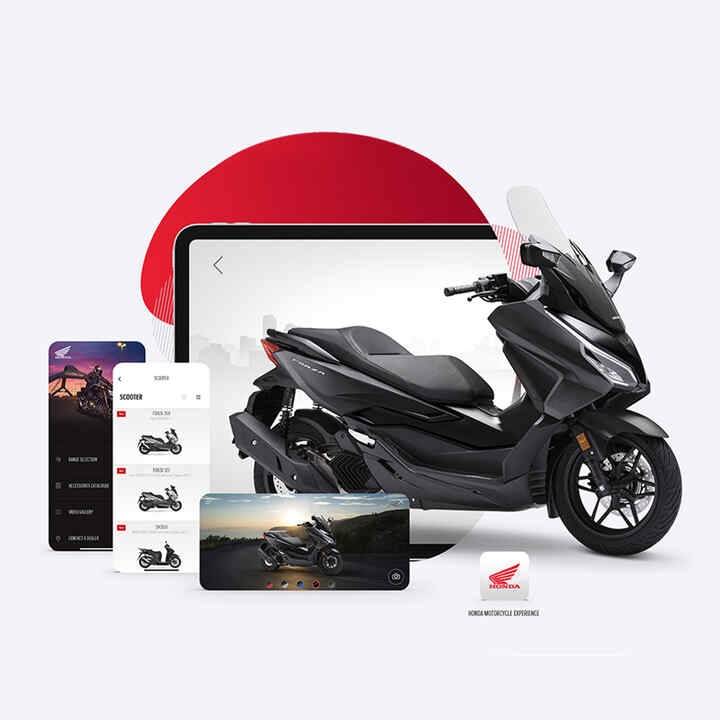 Honda Motorcycles Experience
Make your favourite Honda your own through the Honda Motorcycles Europe app. It's easy. Choose the bike you want and select a colour. Then, see how it looks sat in your garage through the AR feature. There's an integrated Accessories Catalogue, so you can add the parts you want. And the Honda Motorcycles Europe YouTube channel is now part of the app, with a gallery of videos to enjoy.