Off Road
Let the fun begin.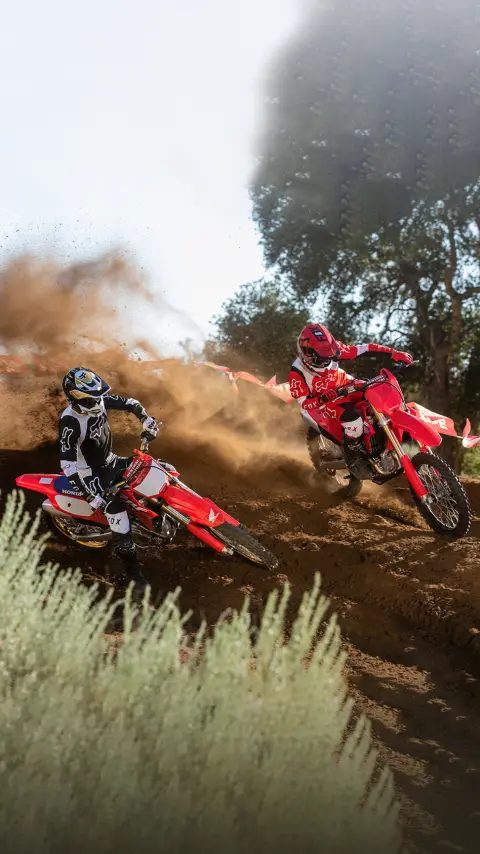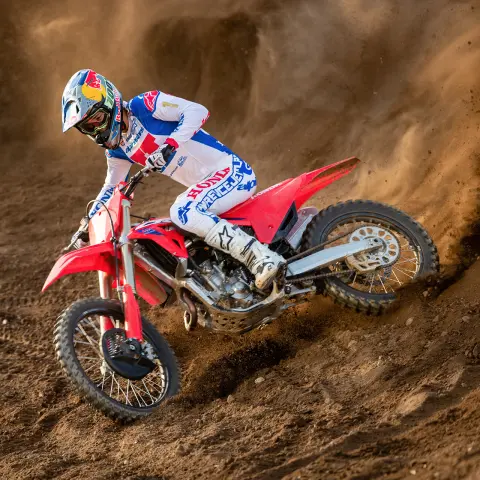 Total Commitment
Our world-class off-road bikes have race-winning innovation and class-leading technology built in – so you can take it to the next level. You can't put a price on years of racing know-how and development. It's what gives us the edge over the competition. It's in the blood. We'll never stop. The world of motocross is fast moving. To stay in front takes commitment. Honda give it 100%, the rest is up to you.
New styling, engine design, ergonomics, mass centralisation and the massively important suspension are developed from decades on dirt. The result: perfect, uncompromising machines. From MX competition to our junior bikes, you can be sure of quality, down to the last bolt.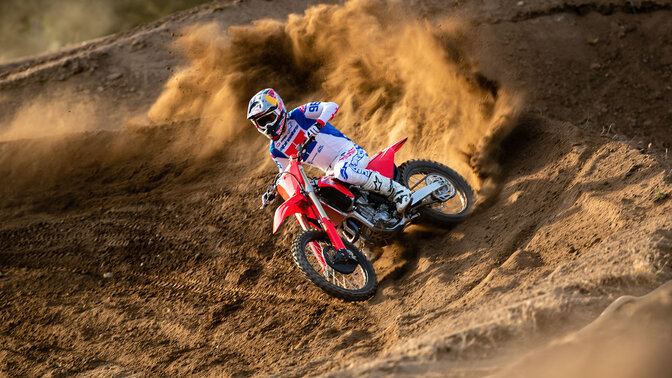 CRF450R
Race faster, easier and for longer. The new Honda CRF450R is the tool our Factory riders use to win, armed with extra low-down torque, new frame rigidity balance and suspension set-up it's ready for you. Paying homage to the CR range of the 1980s the CRF450R 50th Anniversary celebrates 50 years of the fight to the top.
Find out more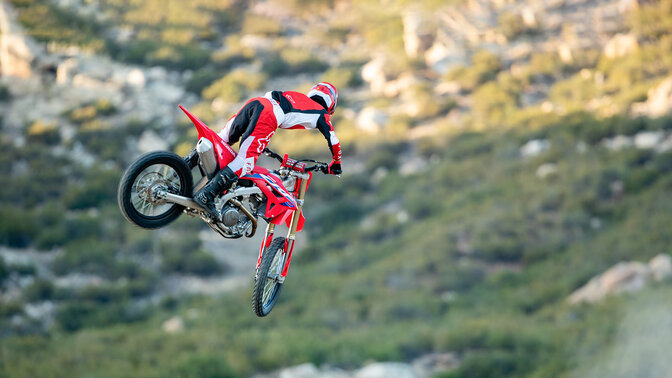 CRF250R
Competition never rests, which suits us just fine – why should it? Our new CRF250R is much lighter and armed with a brand-new frame, swingarm and Showa suspension. The engine? Even more powerful. Even more usable. Looking for results? This is the bike to have in your pit box.
Find out more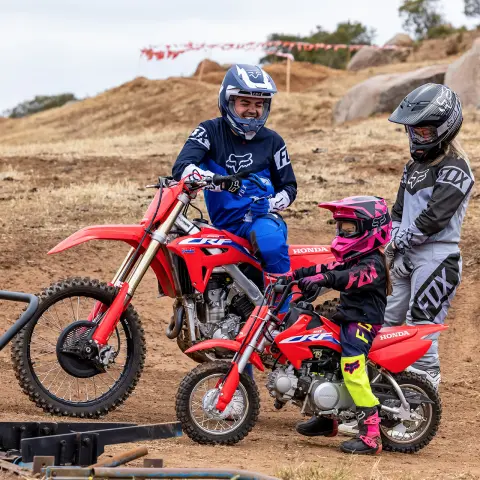 Off Road Experience Days
Market to update content depending on what off-road partnerships are available.
Are you looking to improve your off-road riding skills? Get world-class tuition from our renowned instructors in Motocross and Enduro. It doesn't matter if you're new to dirt bikes or a seasoned rider looking to sharpen your technique, you'll have a day to remember.
Close
Find your perfect bike
Like you, every has its own personality. Which is the one for you?