Range

Off Road

You can't put a price on years of racing know-how and continuous innovation. It's what gives us the edge over the competition… It's in the blood. We'll never stop.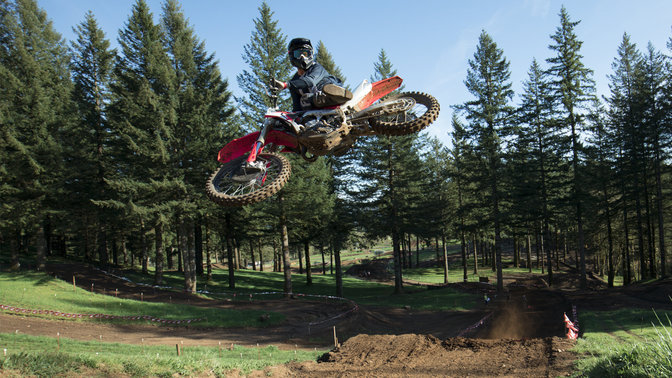 The world of motocross is fast moving. To stay in front takes commitment. Honda give it 100%, the rest is up to you.
New styling, engine design, ergonomics, mass centralisation and the massively important suspension are developed from decades on dirt. The result: perfect, uncompromising machines. From MX competition to our junior bikes, you can be sure of quality… down to the last bolt.