Adventure
Versatile and durable, with true off-road performance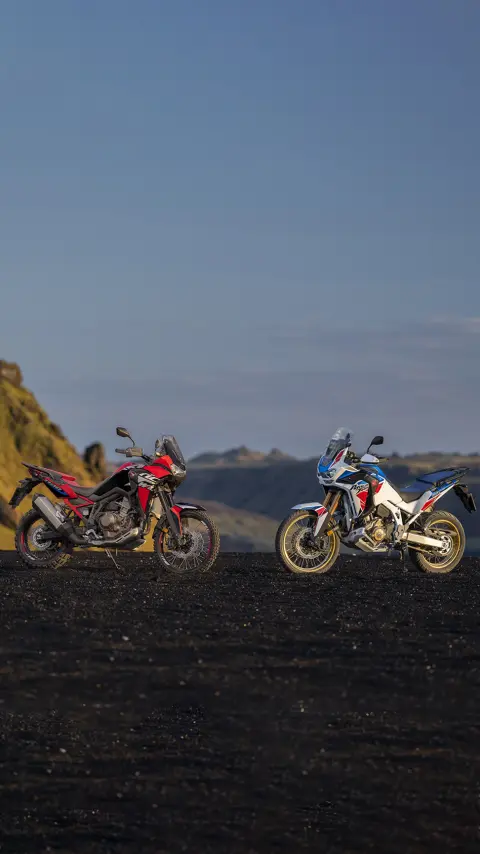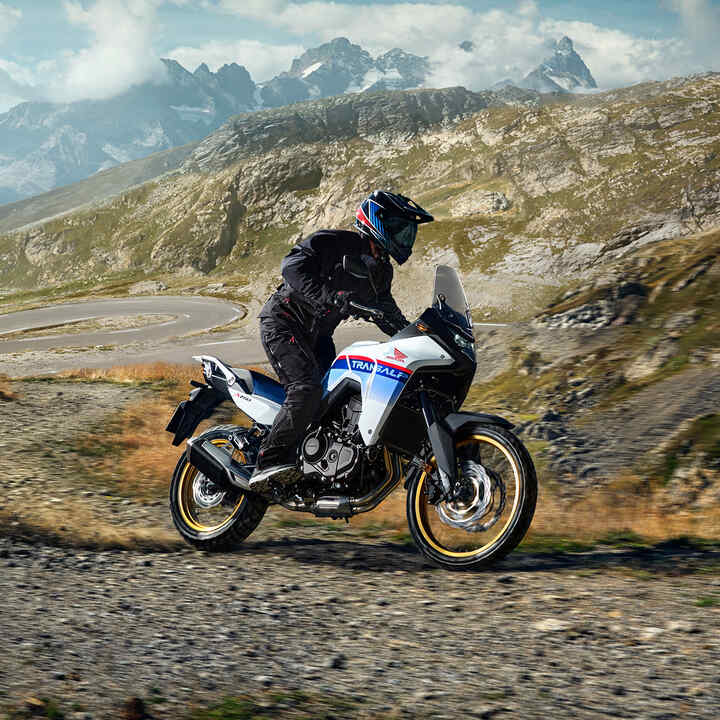 Wherever Life Takes You
Dusty trails. Climbing twisty mountain passes. Long and distant carriageways. Or maybe just a short commute across town. No matter how you like to spend your time, you'll find a Honda Adventure motorcycle to be the perfect partner.
Honda Adventure motorcycles are designed and built to set you free. Whether you're solo commuting, or two-up touring at the weekends, the breadth of this range means you'll always find a bike that's right for you.
A2 Licence Compatible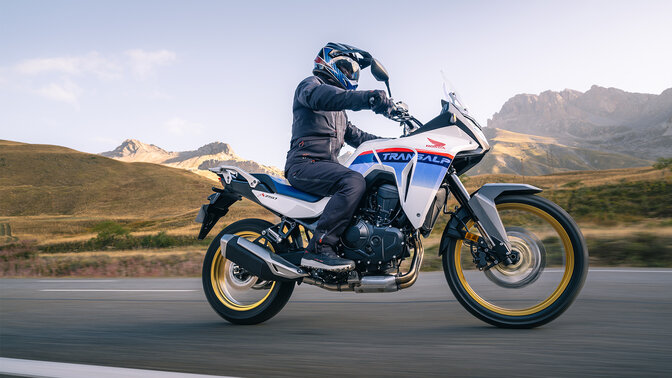 XL750 Transalp
The XL750 Transalp is a highly versatile motorcycle. Riders have the option of purchasing a 35kW variant from new, which is suitable for A2 licence holders. Honda dealers can then offer an ECU re-write for when you want the full 67.5kW power in your hand.
Find out more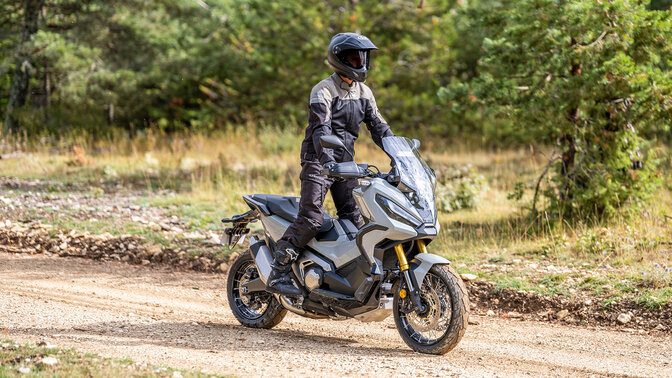 X-ADV
The X-ADV is available with a 35kW conversion at your local Honda dealer, perfect for A2 licence holders. The conversion can then easily be revised with an ECU re-write, giving riders the opportunity to fully utilise the 745cc, 8-valve parallel twin-cylinder engine.
Find out more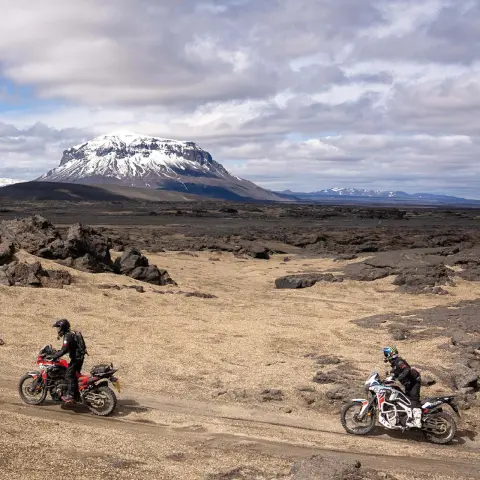 Honda Adventure Roads
Honda Adventure Roads is a unique ride that offers customers the opportunity to explore the world's most beautiful and challenging landscapes on an Africa Twin. Our riders connect with fellow adventurers along the way, alongside our HRC Dakar riders, to create unforgettable riding memories and challenge their off-road skills. All while showcasing what the Africa Twin does best, adventure.
Discover more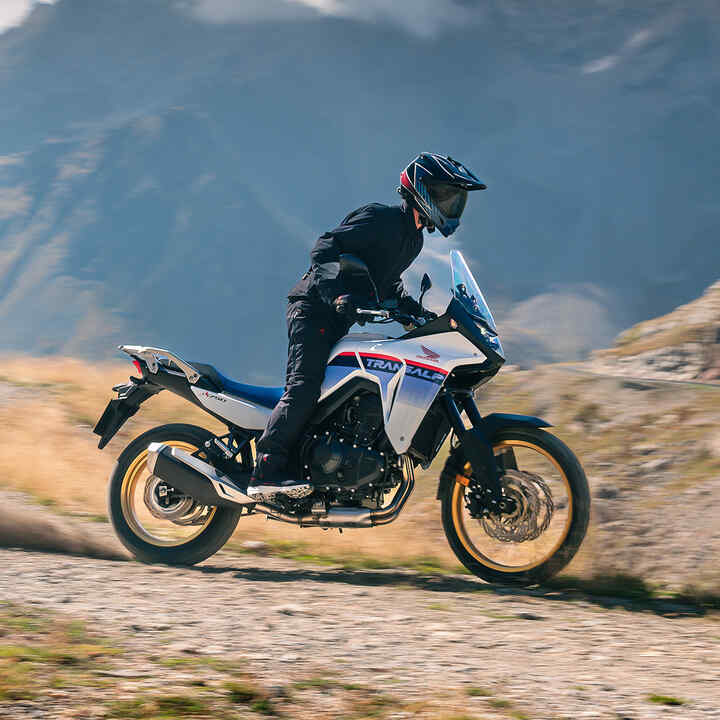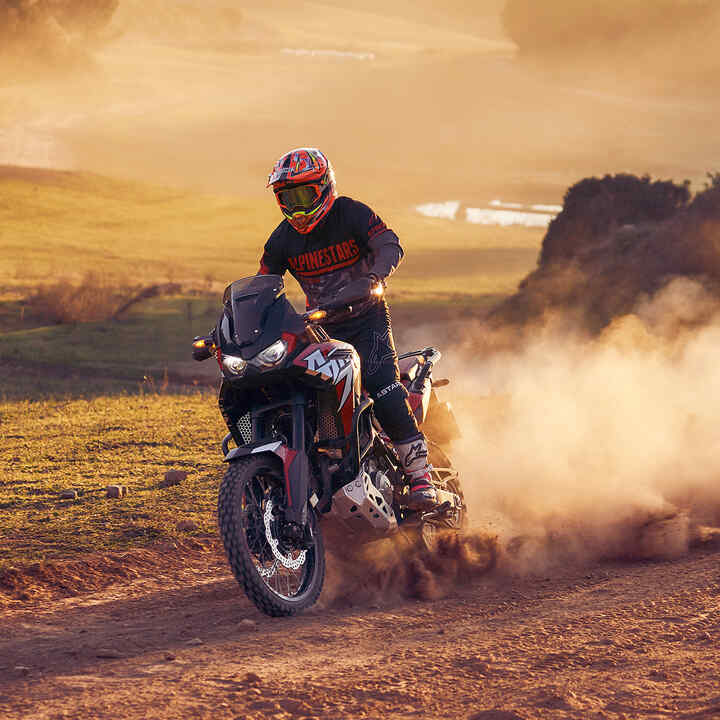 Find your perfect bike
Like you, every bike has its own personality. Which is the one for you?