Rethink DCT: Honda's revolutionary Dual Clutch Transmission
Launched in 2010, DCT technology, unique to Honda Motorcycles, has evolved into one of the most advanced power transmissions on 2 wheels today. With a choice of Manual and Automatic modes at your fingertips, you'll never lose that exhilarating connection to your bike – on or off the road.
Close
Dai Arai, chief engineer Honda DCT
"The biggest thing for me is how much brain bandwidth DCT frees up to use on what is most enjoyable about riding – cornering, looking for the right lines, timing your braking and acceleration."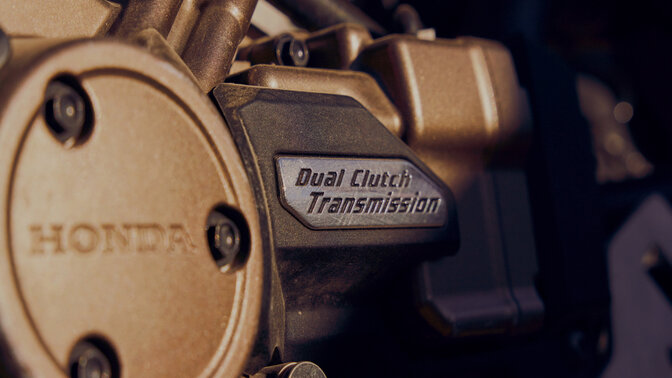 How DCT works
DCT does so much more than change gear. To explore the engine's performance and connect to the ride opt for Manual, while Automatic modes, such as Drive and Sport, anticipate your every move. The hydraulic 2-clutch package has the next gear already engaged up or down whichever programmed mode you choose.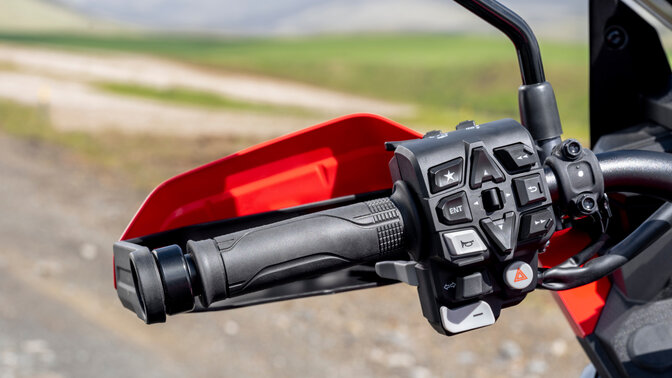 Honda's unique trigger shift
Transform your riding experience as DCT has replaced hand clutch and foot levers with a clean and clear up/down trigger shifter on the left handlebar. It's just as much fun but you're in full control of both Automatic and Manual modes without needing to coordinate hand and foot to change gear.
Dynamic comfort on the brand new NT1100
On longer rides and when touring, Drive mode delivers uninterrupted power, control and seamless shifts while you enjoy a comfortable, more leisurely and intuitive experience.
Close
Full control
Taka Fujinami, HRC Trial World Champion, demonstrates DCT's agility, precision and balance over rough terrain on the CRF1100L Africa Twin.
Close
Off-road accuracy and speed with the CRF1100L Africa Twin
'Off road? DCT? Not a problem,' says 2020 Dakar Rally champion Ricky Brabec.
Close
The many benefits of DCT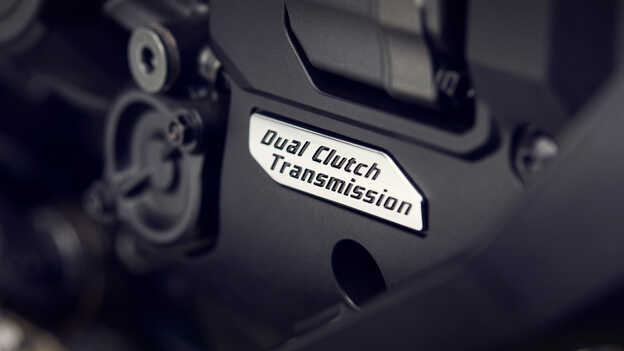 DCT is all about choice
Do you want that full control a manual gear shift delivers, or are you happy to let DCT do the work for you? With this unique gearbox, you have the freedom to choose.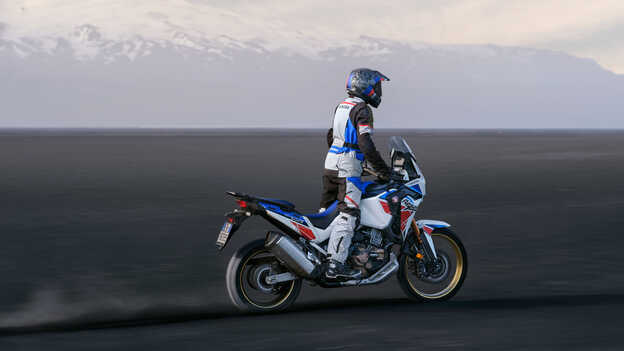 Focus on freedom
Select one of the Automatic modes and concentrate on the joy of riding while DCT does the shifting for you.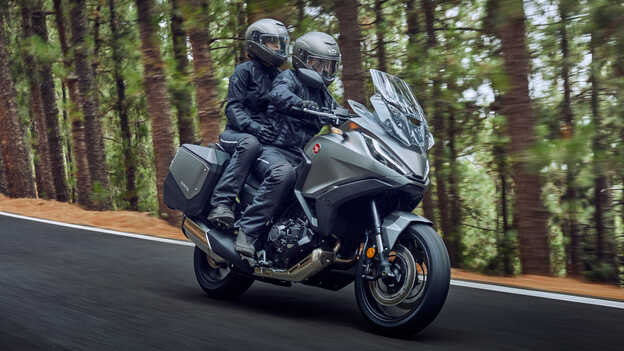 Flexible technology
Customised for all kinds of capability, from commuting to touring and off-roading, DCT is adapted to suit bikes across the Honda range.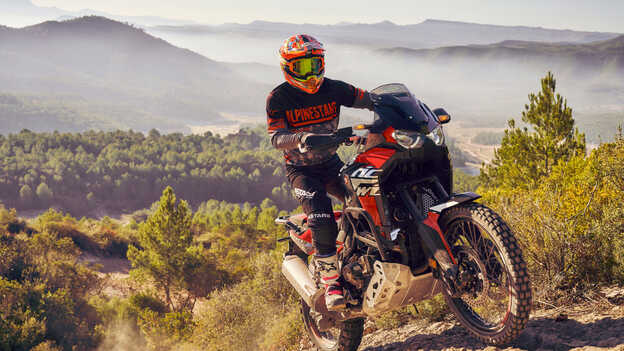 Full control with Manual mode
Choose Manual mode and enjoy using the trigger shifter to change gear for an engaged and precise response.
Low speed balance
Whether you're pulling away from the lights, starting on a steep hill or negotiating the car park, DCT keeps you in full control.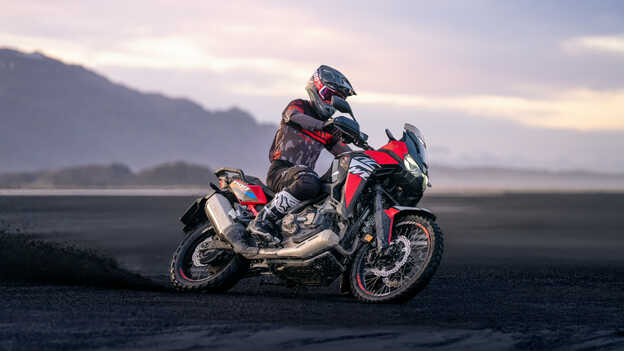 Durable engineering
DCT is as tough and efficient as any manual gear box with robust steel gears built to last.
Honda DCT Mechanism
In this video we present the clutch operation and gear shift operation, performed automatically during acceleration and deceleration.
In a normal manual transmission, the shift spindle is rotated by operating the shift pedal on the left foot, and the gears are slid through the shift drum and shift fork, but in a dual clutch transmission, the shift motor takes on this role. The shift spindle is operated by the shift motor in the same way when using the optional foot pedal setting.
Close
Honda DCT Riders Opinion
Check out John O'Kelly's opinion on the DCT Africa Twin with his experience riding offroad.
Close
Choose a Honda bike with DCT
Honda offers a wide selection of bikes with DCT from the NC750X to Honda's flagship Gold Wing. The choice of Manual and Automatic modes, engineered for each model's unique character, transforms any style of ride.