CHOOSE YOUR DREAM AND MAKE IT REALITY
Whatever your ambitions, hopes or desires when it comes to two wheels we have the perfect partner fuelled and ready to go. So, time to get up close; pick the Honda motorcycle or scooter of your dreams then make it yours, by selecting the colour and accessories you want.
CHOOSE IT. BUILD IT. OWN IT.
From Supersport to Scooter. Just a few clicks away.
HONDA MOTORCYCLES EXPERIENCE APP

Make any Honda your Honda through the Honda Motorcycle Experience app. It's easy. Choose the bike or scooter you want, select colour and add accessories. Then see how it looks sat in your garage through the AR feature.
Download for iOS
Download for Android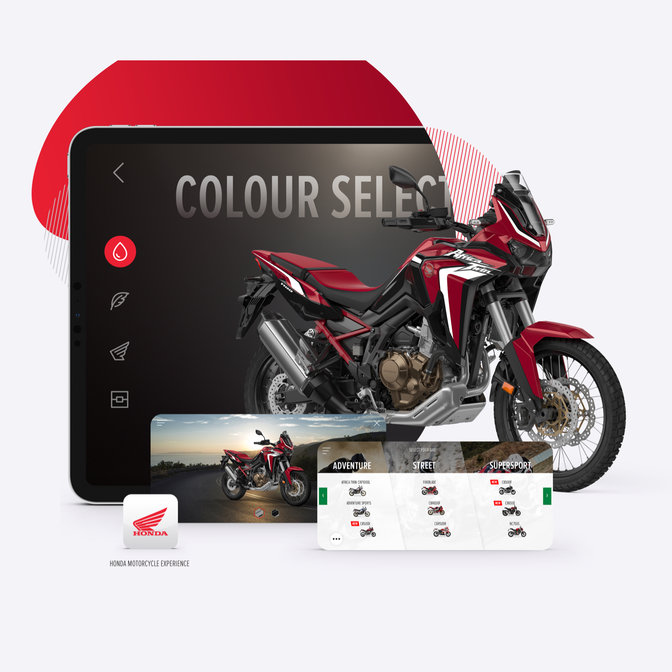 Close