Off-Road Safety
Off-road riding is tough on a motorcycle, so it's important to carry out both a pre- and post-ride inspection to keep your CRF in top operating and riding condition.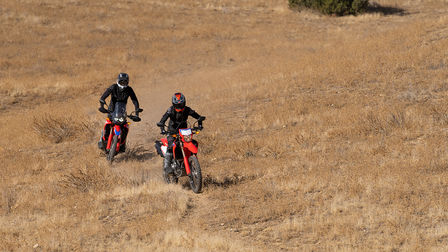 Tough and reliable and years of fun
Off-Road is a physically demanding sport and can be tough on you too. It requires more than just a great motorcycle.
Safety checks
Get to know your bike thoroughly by reading through the Owner's Manual for the maintenance procedures that will extend the life of your Off-Road bike.
Here are a few basic tips:
Check for recommended air pressure (see your Owner's Manual), and inspect for cuts, excessive wear or other damage.
Check for broken or loose spokes and make sure axle nuts are tight, and check rims for deformation. Spin your wheels to see if they are true and check the bearings regularly.
Check for smooth operation and proper adjustment/positioning of levers.
Be sure it's securely attached and positioned for safe, proper shifting.
Make sure the throttle and all control cables operate smoothly.
Make sure your tank is topped up before riding. Always turn your fuel tap to the OFF position before putting your machine away.
Always check after every ride or session. Make sure it's filled to the recommended level. Also, check your Owner's or Service Manual as to how often you should change your oil and oil filter.
Inspect your chain guide and chain rollers, along with your chain, for proper adjustment (too loose? too tight? just right?) and lubrication.
Also check for wear and any loose nuts or bolts in the frame, swingarm and suspension.
Remove and clean your air filter after each ride, particularly if you've been in dusty or sandy conditions. Your Owner's or Service Manual will have complete step-by-step instructions.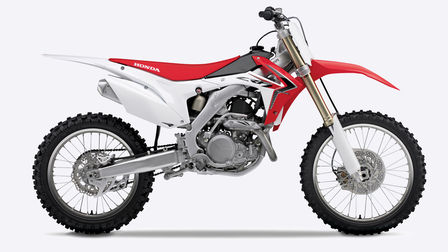 Do you know how to stay safe on your motorcycle?