In case of accidents
They do happen unfortunately, but if you're riding with the appropriate motorcycle clothing, body protection and an approved motorcycle helmet, then the risk of personal injury will be dramatically reduced.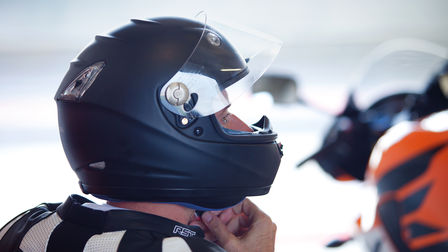 What you can do
If you're involved in an accident, it's important to get as much information as possible. However, personal safety is the first priority if you or anyone else has been injured.
Call for the emergency services if they are needed. If you decide to continue riding you must first check the condition of your motorcycle. Turn it off if it is still running and check for any fluid leaks. Check critical nuts, bolts and the handlebars, levers, forks, and wheels. Ride slowly as your bike may have suffered damage that is not immediately apparent.
If you're injured or in a state of shock you may not be able to get all the information you need at the time. However, by returning to the scene of the accident at a later date – as soon as you can – you can make some notes and still provide some information.
This will assist your claim and help your insurance company obtain the best possible outcome at a later date. It's recommended you carry a pen, paper and a digital camera. If you have a camera on your phone, use it to help you accurately record the accident details.

Here's the sort of information you should make note of:
Time and date.
Insurance details for the driver of the other vehicle.
Contact details including names, addresses and telephone numbers of drivers, passengers and pedestrians involved.
Contact details of an independent witness.
If a party is driving within the course of his or her employment, take both the driver and the employer's details. It may be worth noting a description of the driver, location and any distinguishing features.

Vehicle details including make, model, registration number, colour, any modifications and the number of passengers.

Whether the parties were using headlights and/or indicator lights.
The weather, visibility and lighting conditions, including street lighting.
Name and details of any police officer attending and other emergency services if appropriate.
Identify the damage to each vehicle involved.
Identify any injuries to persons involved.
If you have a camera, take some photographs of the accident scene.
If you are injured and unable to move then wait for the emergency services to arrive.
If possible these extra tips will help you make your claim:
A full description of what happened including sketches of the vehicles' positioning. Estimated speed of vehicles involved. Also note the type of road.
Write a good description of the scene of the accident and include any relevant road markings, signals and obstructions.

Inform your insurance company of the accident as quickly as possible and within the time period set out in your policy.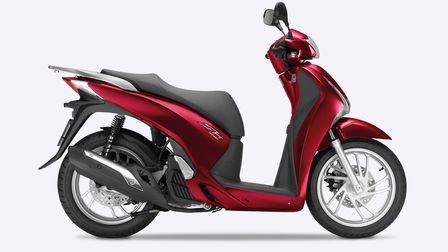 Learn more about staying safe on two wheels