Riding gear
Although you can't be 100% protected, wearing the right gear can reduce the risk of serious injury if you have an accident.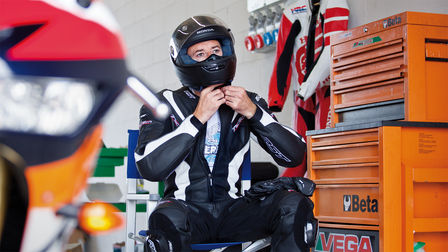 What to wear
You don't need to spend a fortune to get yourself kitted out. Gear comes styled for every kind of riding, at prices to suit all budgets. If you're not sure about what you need, talk to your Honda dealer. They carry a range of different makes and styles and will be able to advise you on the best gear to suit your needs, and your budget.
The law says you must wear a motorcycle helmet whenever you ride. Choosing a helmet that gives you the best protection, safety and comfort is absolutely crucial. All motorcycle helmets manufactured for the European market have to conform to the current ECE 22.05 standard.
When it comes to choosing your helmet, fit is more important than price. A poorly fitting £500 helmet is worse than a £50 product that fits correctly. Always ensure it suits your head size and shape. Your head protection should act as a second skull – with no excessive movement on the head left or right, up or down.

Whether you go for leathers or textiles, jacket and trousers or an all-in-one suit, your clothing has to do many jobs. You want it to keep you warm and dry, but not too warm in the summer. And you want it to protect you if you come off your scooter or motorcycle.
Leather is the traditional material for riding. It's tough and offers good protection against knocks and scrapes, and it wears well. But modern textile garments have come a long way too. They can be waterproof, breathable, reinforced with Kevlar and similar fibres for protection, and as cosy or as cool as you need.

Yes, your hands are the first things to get cold, but there's more to good motorcycle gloves than a thermal lining. Remember last time you fell off? Which bit of you met the ground first? Suddenly, a strong glove with a reinforced palm seems like a good idea, doesn't it? Gloves come in all sorts of styles, colours and sizes, so there's no need to sacrifice style for safety.
Even on a scooter, it's important to wear boots that will protect your feet and ankles if you come off. If you don't want to wear a serious motorcycle boot, there are plenty of other style options, including casual leather boots and low-rise boots for urban riding.
Finally, remember that many accidents are not caused by the rider, but by another vehicle driver who didn't see the scooter or motorbike until it was too late. A high-visibility or reflective vest, bib or jacket may not protect you much in an accident, but it might help you avoid having one in the first place.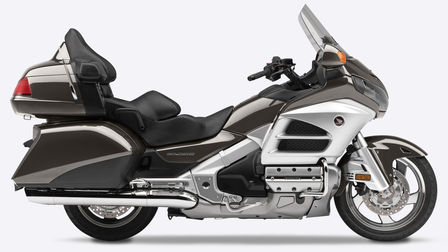 Want to read more tips about keeping safe on your bike?