Maintaining your Honda
Maintaining and cleaning your motorcycle properly will make sure you get the most out of it.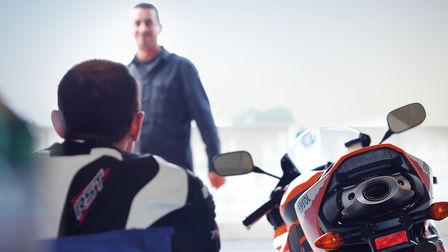 Keep your ride a dream ride
Take the time to really familiarise yourself with your Honda, and what it needs. Looking after your bike is absolutely essential for both safety and performance. But make sure you leave mechanical maintenance to specially trained technicians – preferably through your Honda dealer.
We offer a range of service plans and extended guarantees with fixed transparent monthly payments, to give you extra piece of mind that your bike is taken care of. Download our app to get reminders on your service and MOT reminders.
Service plans
Extended guarantees
Download our app
Keep your bike running well with these basic safety checks and cleaning tips.
Pre-ride checks
Read our cleaning tips