Yūshū
Celebrating Honda dealers who deliver the highest customer satisfaction in Aftersales.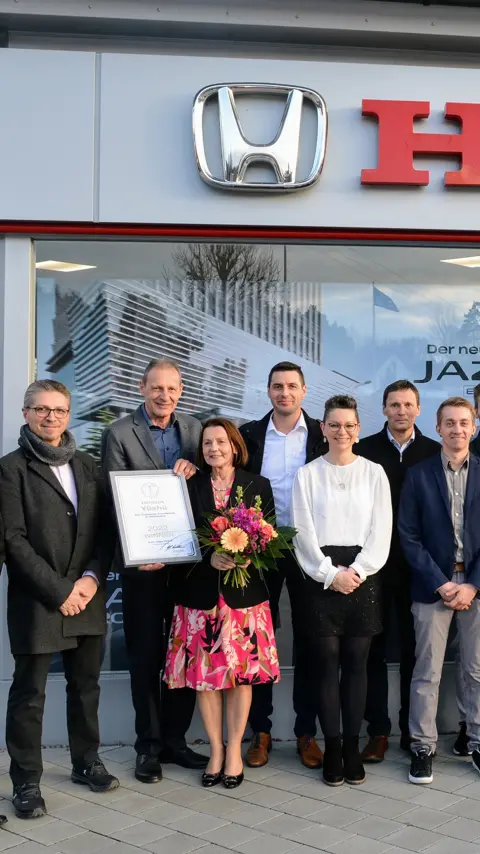 Achieving excellence
In 2022 we introduced Yūshū – a recognition scheme designed to recognise Honda dealers who deliver outstanding customer satisfaction.

Yūshū, meaning excellence, celebrates the best of the best in each country across two categories – automotive and motorcycles.
Our mission statement
"Maintaining a global viewpoint, we are dedicated to
supplying products of the highest quality yet at a
reasonable price for worldwide customer satisfaction"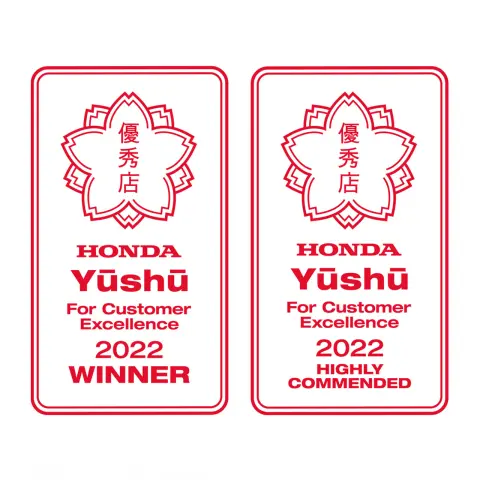 Celebrating outstanding customer service 
Customer satisfaction has always been at the heart of what we do at Honda, and getting feedback from our customers helps our dealers meet and exceed expectations. We introduced Yūshū to celebrate the dealers who do this best.
Each year, dealers have the chance to claim one of two awards.

Winner
Honda dealers with the highest customer satisfaction in their country.
Highly Commended
Celebrating Honda dealers who have shown the strongest improvement in customer satisfaction.
The results are in
This year sees 21 Winners from 16 countries, and 18 dealers receiving Highly Commended.
East Sussex, United Kingdom
Autoservis Kolovrátek s.r.o
Wernberg-Köblitz, Germany
Vilafranca del Penedès, Spain
Lancashire, United Kingdom
Garage Des Eplatures Haag SA
La Chaux-de-Fonds, Switzerland
Vranov nad Topľou, Slovakia
Lancashire, United Kingdom
JKK MOTO Kwiatkowski Spółka komandytowa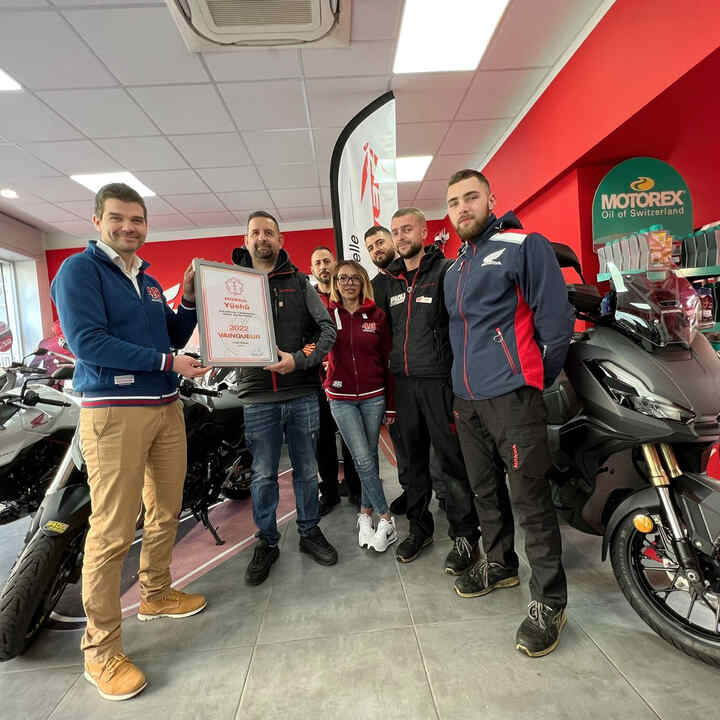 Let the celebrations begin!
Some of our winners celebrating their well-deserved recognition.
How was it for you?
Now over to you! If you'd like to say thank you to your Honda dealership after purchasing a car, motorcycle, or service, please ask your dealer for a survey.