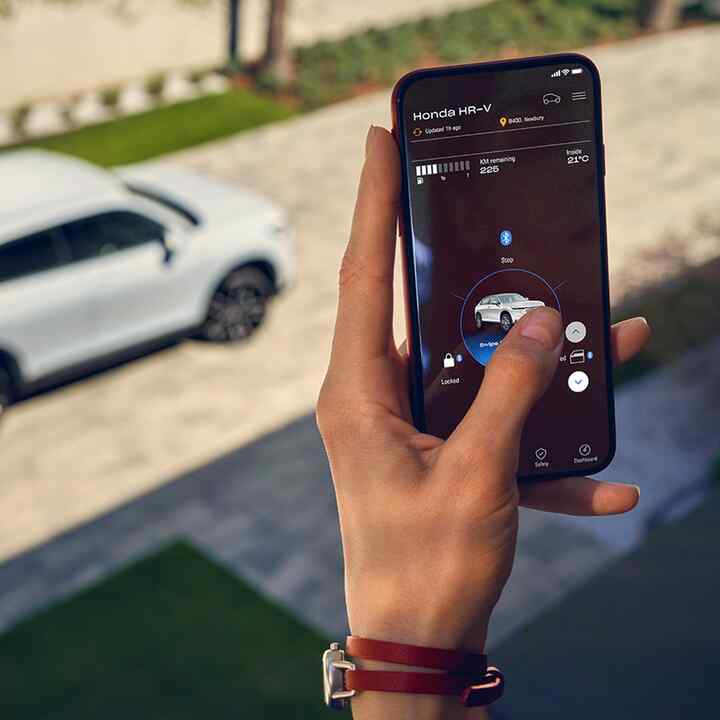 Honda Digital Key
Access a wide range of connected services and features with the My Honda+ app and use your smartphone as a key fob to unlock, lock and even start the car with your mobile. You can also share your Digital Key with family or a close friend if they wish to drive the car.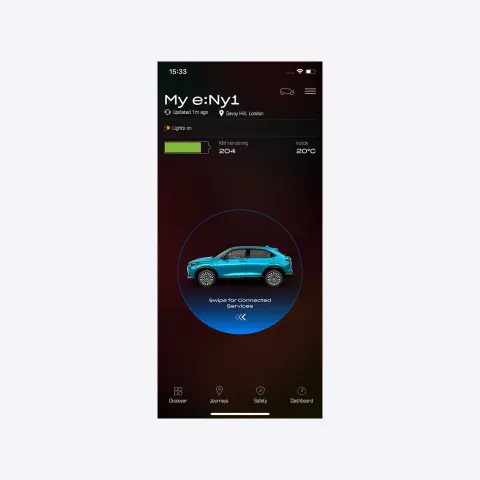 Digital Key Package Details
You can share your car using the Honda Digital Key with up to five invited drivers. As the owner, you're always in control, and you'll be given the option of sharing access to all subscribed packages or just Digital Key. This subscription is complimentary from the car's registration for the first year.
Power On: Start your car with your smartphone. Using Bluetooth, Android and IOS users can press the 'power' button and enter a pin on the app to start the car. Alternatively,
Lock and Unlock: Lock and unlock your car with your smartphone. Within Bluetooth range, Android and IOS users can enter the car.
Close and stop Windows: If you're within Bluetooth range, you can open, close and stop the windows of the car with your smartphone without an internet connection.
Open Charge Lid: Open the charging lid of your Honda with your smartphone within Bluetooth range; there is no need for an internet connection.
Alerts: For total peace of mind, receive notifications if you leave a door unlocked, boot unlocked, charge lid open and windows open.
When using the Digital Key, it is recommended that you carry your Key Fob. For more information, please see our FAQs on the website.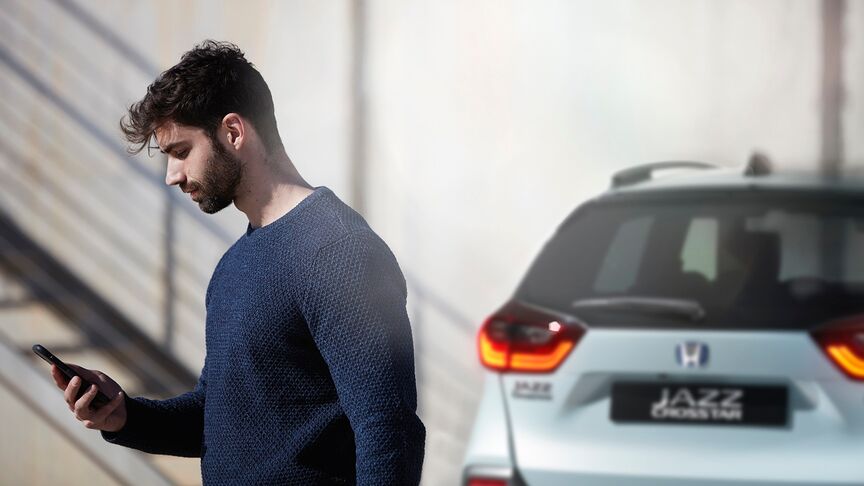 How do I subscribe?
This service is available as a complimentary offer for the first year. Before the offer finishes, we'll give you two-weeks' notice before you re-new. Then simply turn on 'auto-renewal' and it's all done for you.
FAQs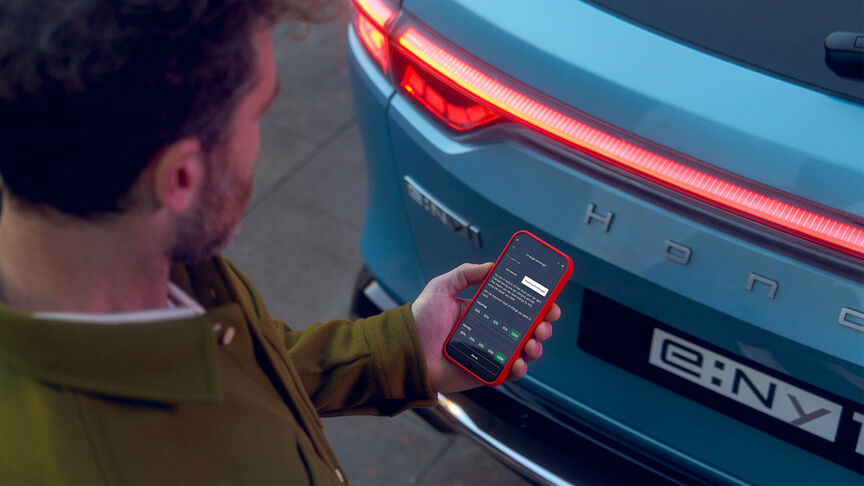 My Honda+ and your car.
Please see table below to find out if these services and features are available in your Honda model.

FAQs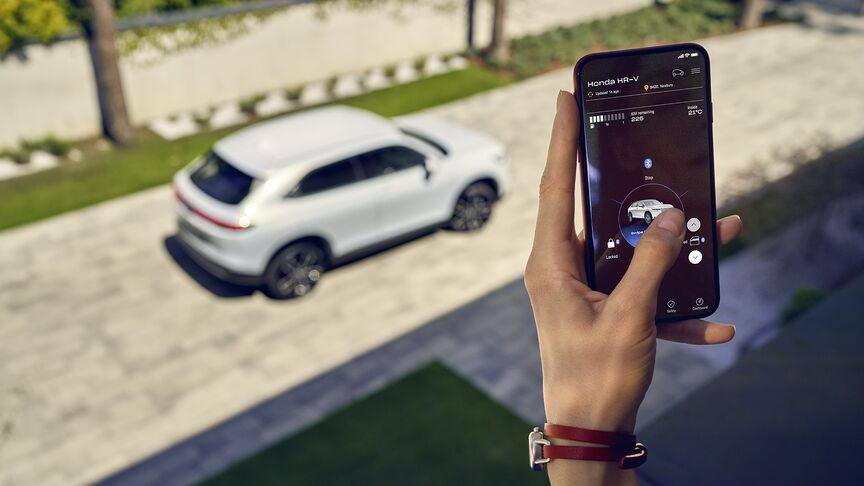 How much will I have to pay?
This package is available to you as a complimentary subscription for the first year then it's charged at 59,00 € p/a – just simply register and download the app. Second owners will have to pay from the first day of ownership. If you wish to increase the capabilities of the My Honda+ app then you can subscribe to these packages: Safety & Journey and Honda Personal Assistant to access many more features – except for the In-Car Wi-Fi Hotspot, which you can access from the car.
FAQs
Access a wide range of services.

Virtual Dashboard, Remote Lock/Unlock and Invite Driver. For the Honda e it includes Remote Climate Control and Remote Charge Control and much more.

Complimentary to the first named owner. Second user a charge of £39.00
Peace of mind at all times.

Digital Roadside Support. Geo-Fencing, POI sending to Sat-Nav, Car Locator, Journey History, Driving Score and Favourite Route Planner.

Complimentary for 1 year, then
£29.00 – per year thereafter
Your Smartphone is the key.

Power On, Door Lock/Unlock, Power window close, Charge Lid Open and Digital Key Alerts.

Complimentary for 1 year, then
£59.00 – per year thereafter


In-car access to the internet.

The capability to view content on multiple devices via your service provider (AT&T, Vodafone or others)

Costs depend on usage



Just say "OK Honda".

Interact with your own onboard AI assistant to open up a world of contextual dialogue that will help you plan the journey.

£49.00 – per year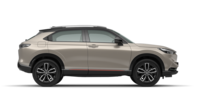 HR-V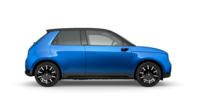 Honda e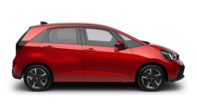 Jazz Range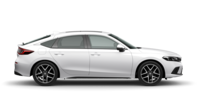 Civic Hybrid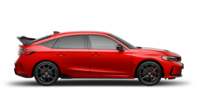 Civic Type R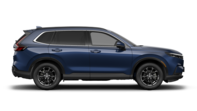 CR-V FHEV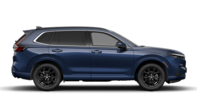 CR-V PHEV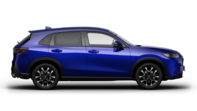 ZR-V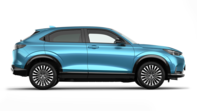 e:Ny1
My Honda+ for Android

Ready to download now?

My Honda+ for iOS

Are you ready to connect?

Discover More

Have a question?

Visit us

Want to talk to someone?
*The Services may vary depending on the model, specification and year of release of the Vehicle, and the First Country of Registration.
In order to download and use the full functionality of the App you will require access to a mobile network and/or an internet connection. For full terms and conditions click here.