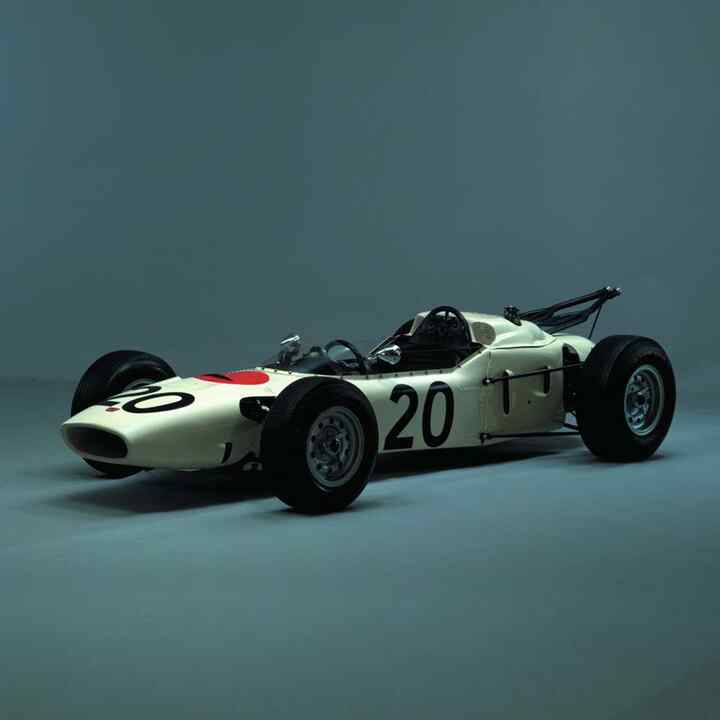 Honda Racing Stars
The fire that burns the brightest is the will to win, but it's the will to prepare – and to learn – that makes the difference.
Learning the lines
Soichiro Honda loved racing. In the 1930s he competed in events with his brother, driving a home-modified Ford. Soon after establishing the Honda company, in 1949, he took us motorcycle racing where we quickly notched up a number of famous victories. Soichiro didn't stop there: he had an ambition to become a champion in a car he'd make himself: engine and chassis. The first steps towards this dream were taken in 1964 – in no less a forum than motorsport's top division, F1.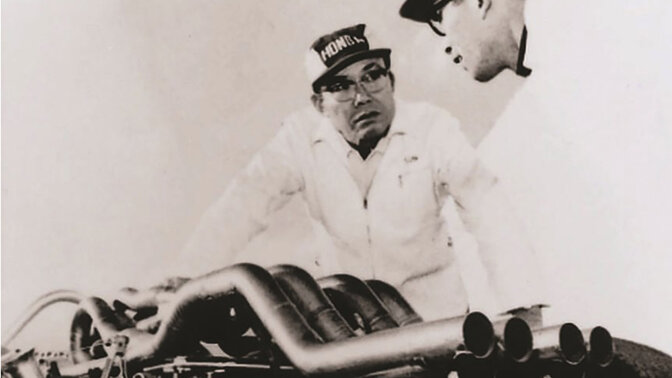 Honda becomes an F1 winner
The Honda RA271 first appeared at the 1964 German Grand Prix, becoming more competitive with every race. The 1965 season seemed to be having more downs than ups until Richie Ginther, driving the RA272, claimed our maiden victory in Mexico. Barely a year after the team's debut, Soichiro had realised his dream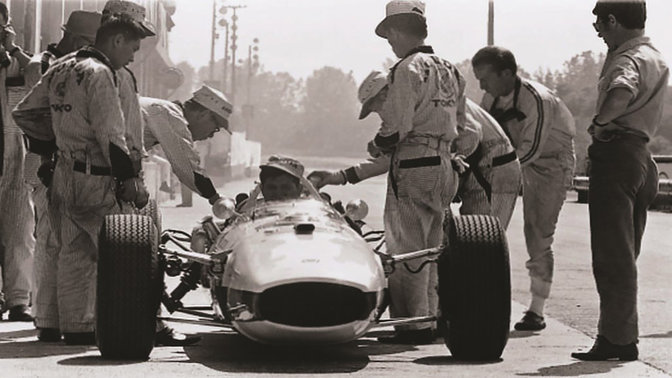 A champion's drive
World champion John Surtees drove for the team in 1967 and scored a memorable victory at the Italian Grand Prix - winning with the new RA300 in its first race. The team withdrew from motor racing after the 1968 season, to concentrate their energies on developing new road cars, having cemented the Honda name in the motorsport hall of fame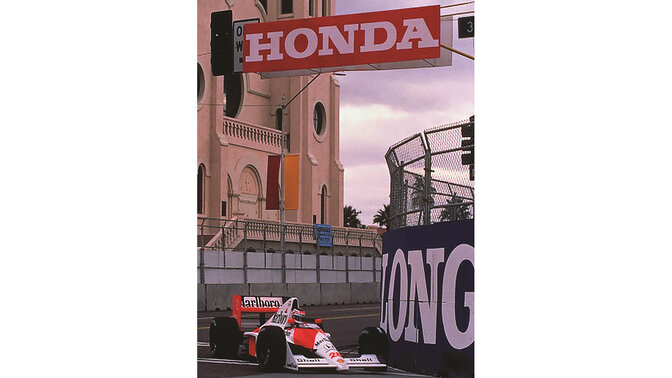 Our golden age
After a 15 year absence we came back to F1 as an engine-supplier in 1983. At the final race of that season, Keke Rosberg's Williams Honda finished fifth and he won our first race of the turbo-era a year later. We won our first F1 World Championship title with Nelson Piquet in a Williams in 1987. At this time we were also supplying engines to Team Lotus with their up and coming driver Ayrton Senna – in that year's British Grand Prix, Honda engined cars finished first, second, third and fourth!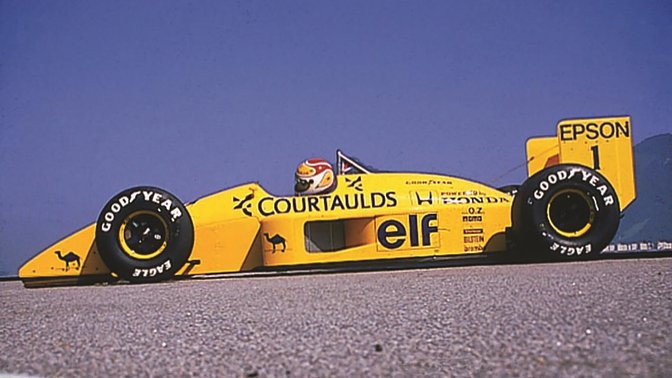 Honda dominates F1
In 1988, we began our relationship with McLaren and won 15 out of 16 races, taking the title with Ayrton Senna. Alain Prost won the championship with McLaren Honda in 1989, then Ayrton took our engines to consecutive titles in 1990 and 1991. We were virtually unbeatable. Gerhard Berger's win for McLaren-Honda at the 1992 Australian GP, the final race of the year, brought our second F1 era to a close. We remained involved through subsequent seasons in a low-key capacity with our partner Mugen Motorsports.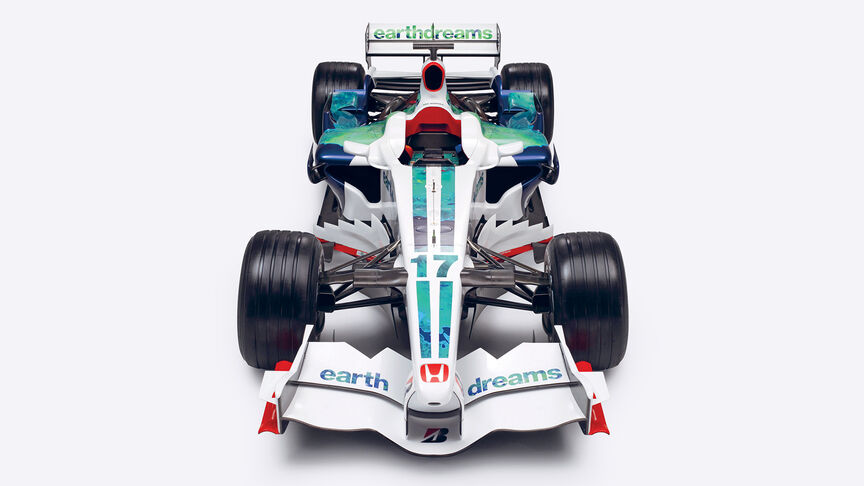 Honda racing green
2007 witnessed the start of our 'Earth Dreams' engine programme. Results were patchy but under the inspired leadership of Ross Brawn we made progress until the global economy crashed when, in order to concentrate on our core businesses, we pulled out of F1.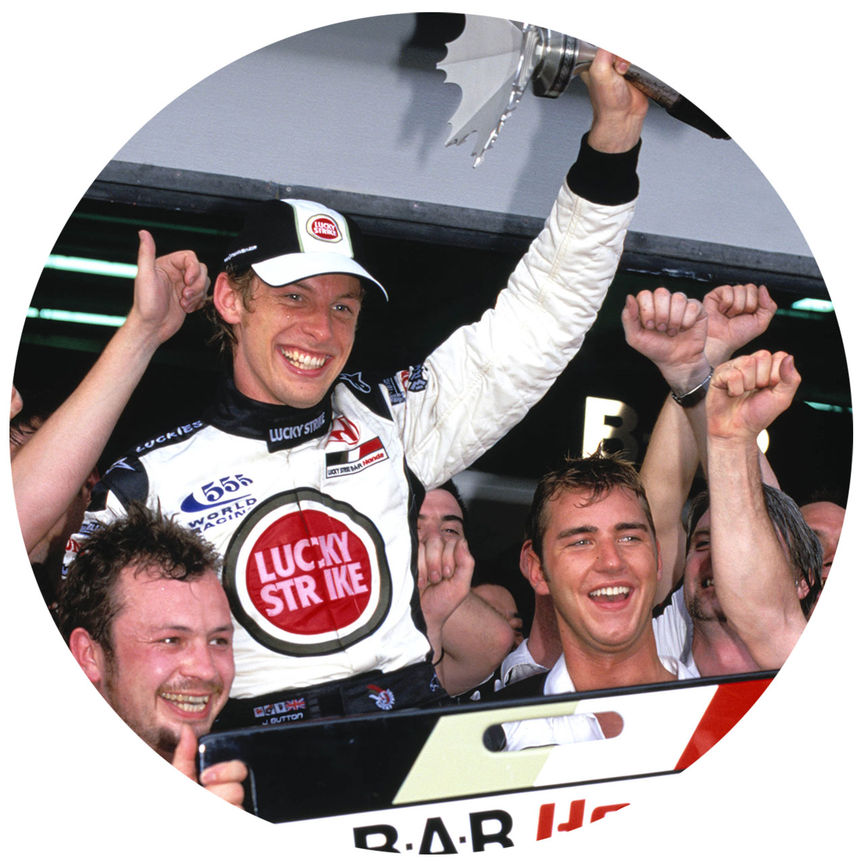 Back to the top step : Button is F1 champion
As the new century came into view, we considered re-entry with our own car before choosing to supply engines to the BAR team from 2000 onwards. We were runners up in the 2004 season and in 2006 the team, now renamed Honda F1 Racing, won the Hungarian Grand Prix. It was at this race that Jenson Button claimed his first victory in Formula One.
Ross Brawn and team principal Nick Fry bought out the Brackley-based team and, with some support from Honda, finished off the development of the new car in time for the start of the 2009 season. The now-renamed Brawn GP team retained the services of Jenson Button and together they won, not only six of the first seven races but also went on to clinch the driver's and constructor's title.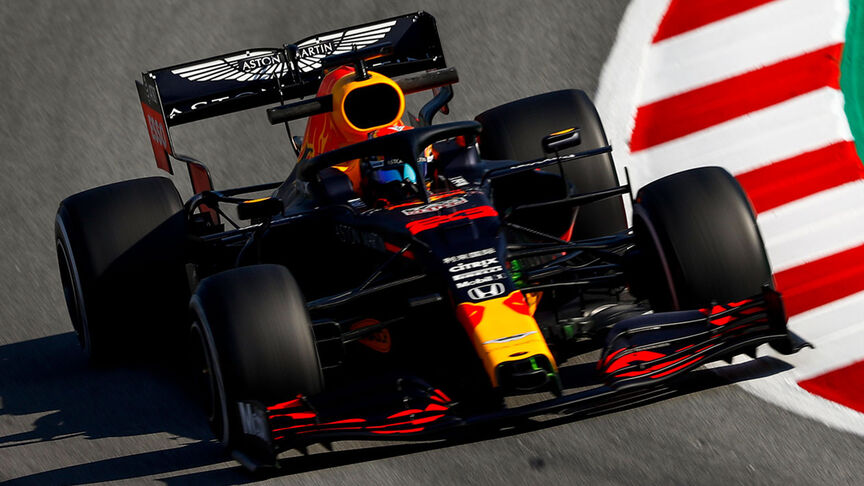 Racing improves the breed
Honda couldn't stay away from racing for long. Relishing the potential to learn from the hi-tech hybrid F1 era, we re-joined the F1 grid in 2015, with the McLaren team providing the chassis. In 2020-2021 we were supplying and working with two ambitious race teams: Red Bull Scuderia AlphaTauri and Aston Martin Red Bull Racing. The season ended with Max Verstappen from Red Bull racing winning the 2021 F1 trophy.
Roll Of Honour

A quick glimpse of our hard-earned race victories, along with the successes in Drivers' and Constructors' championships.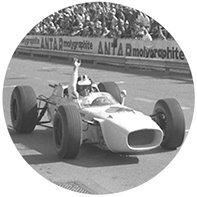 1964-1968

2 race wins
Richie GINTHER (US) 1
John SURTEES (UK) 1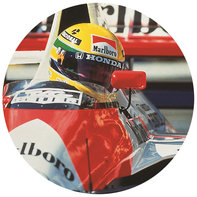 1983-1992

69 race wins
Keke ROSBERG (Finland) 3
Nigel MANSELL (UK) 13
Nelson PIQUET (Brazil) 7
Ayrton SENNA (Brazil) 32
Alain PROST (France) 11
Gerhard BERGER (Austria) 3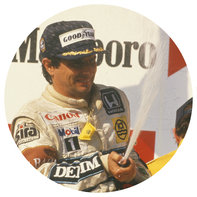 Driver's Championships - 5 consecutive years

1987 Nelson PIQUET (Brazil)
1988 Ayrton SENNA (Brazil)
1989 Alain PROST (France)
1990 Ayrton SENNA (Brazil)
1991 Ayrton SENNA (Brazil)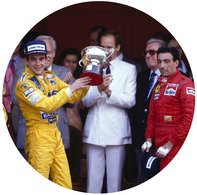 Constructors' Championships - 6 consecutive years

1986 Williams Honda (FW11)
1987 Williams Honda (FW11B)
1988 McLaren Honda (MP4/4)
1989 McLaren Honda (MP4/5)
1990 McLaren Honda (MP4/5B)
1991 McLaren Honda (MP4/6)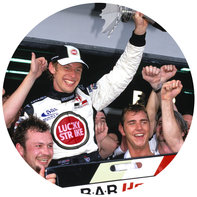 2000-2008

1 race win
Jenson BUTTON (UK) 1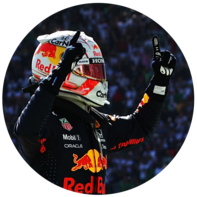 2015-2021 Grand Prix Wins

2021 Max Verstappen - 10 Grand Prix Wins
2021 Sergio Perez - 1 Grand Prix Win
2020 Max Verstappen - 2 Grand Prix Wins
2020 Pierre Gasly - 1 Grand Prix Win
2019 Max Verstappen - 3 Grand Prix Wins
The Finish Line Is Never The End : From the racetrack to road.
They say racing improves the breed. It certainly improves Honda. Everything we've learned from motor racing has always gone into our road cars. The circuit is our automotive test lab. Pushing the boundaries in racing takes us to the cars of tomorrow. Win or lose, we never give up. The finish line is simply the start of another race, powering us towards our dreams.
Discover the racing inspired new Honda range