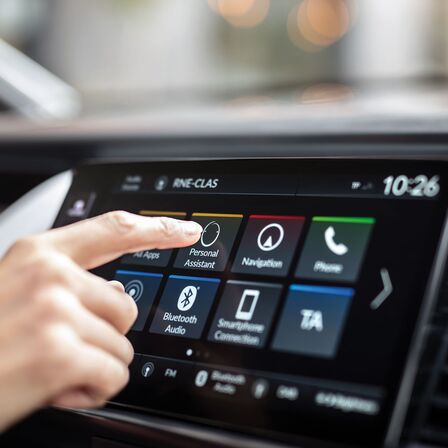 Honda Personal Assistant
The voice-activated Honda Personal Assistant can hold a natural conversation with you to learn how to offer you relevant recommendations. You can check the weather, find your favourite music or choice of restaurant, it's always there to help you.
*The services may vary depending on the model, specification and year of release of the vehicle and the first country of registration.
In order to download and use the full functionality of the app, you will require access to a mobile network and/or an internet connection. For full terms and conditions, click here.
**The My Honda+ app is not available in the Channel Islands and Isle of Man.