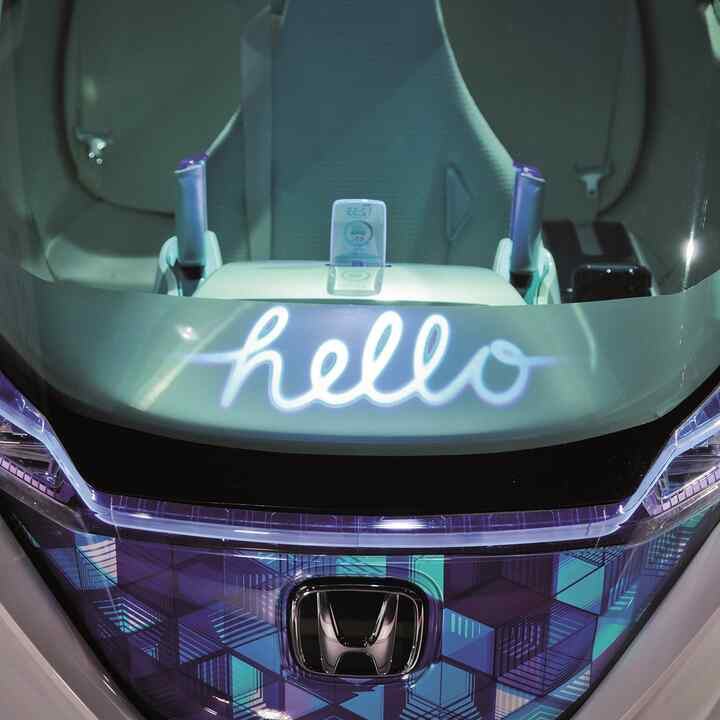 The Hondas of tomorrow
The joy and excitement of sharing our greatest ambitions with everyone around the world is at the heart of everything we do; we love to make things happen. As Soichiro Honda once said, "We all have the right to our crazy dreams."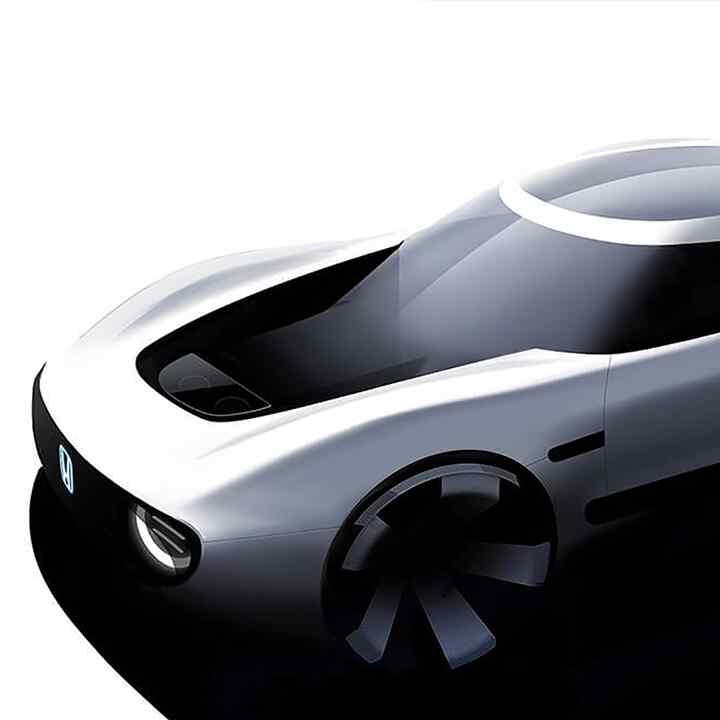 A smaller footprint is a big priority
How we use technology to look after the environment.
Blue skies for our children
Our worldwide environmental slogan is 'Blue Skies For Our Children'. It's a phrase familiar to our engineers who first used it as an internal rallying cry in the 1970s when developing the CVCC engine. This unit showed what could be done with original thinking and it's a maxim we're proud to continue today.
Our CO2 targets
We set ourselves an ambitious environmental goal that by 2020, Honda cars should emit 30% less CO2 than our fleet did in 2001. In 2020, Honda succeeded in achieving a close 29.8% reduction. We're have now set even a bigger CO2 emissions target of net zero by 2050.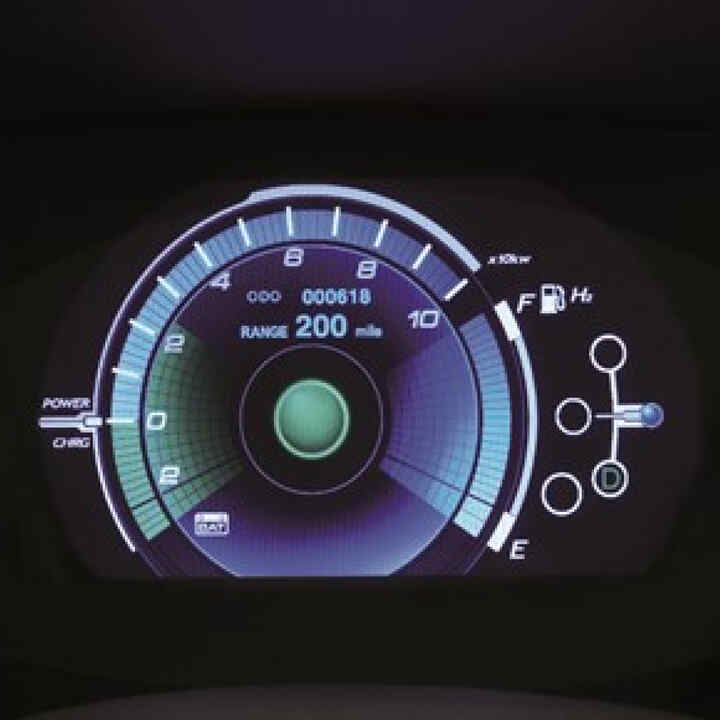 The use of informative displays helps Honda drivers adopt more efficient road behaviour. Here, green literally is good.
Emission ambition
By 2050, our goal is even greater. We want our worldwide fleet of cars to halve the amount of CO2 emitted, compared to our 2001 models. This is a target for all Honda cars in use, not just new ones sold. In reality, it means Honda cars will need to emit 80-90% less CO2 than 2001 models. The benefits to customers and the environment will be obvious.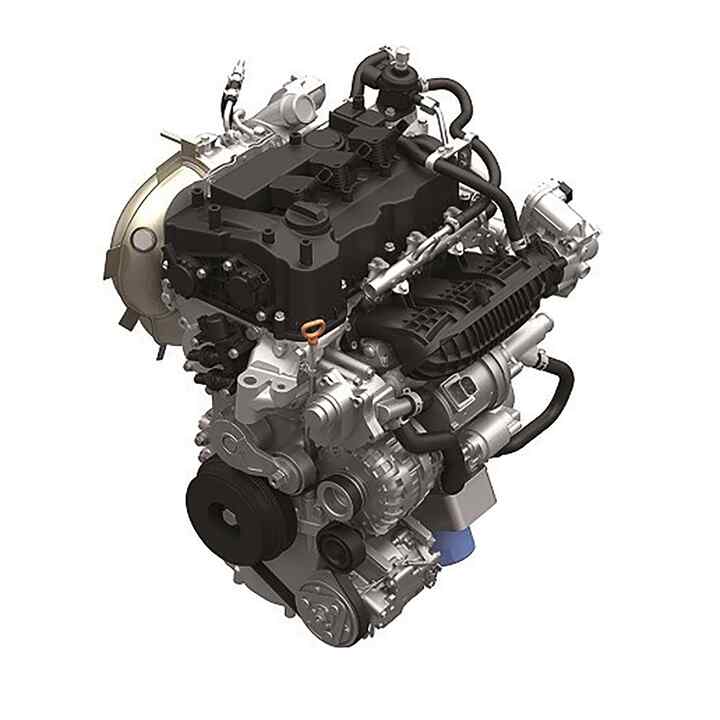 Our increasingly efficient combustion engines are helping clean up today's air while we wait for the technology of tomorrow.
The clarity
The Honda Clarity was a technological breakthrough. We revealed this hydrogen fuel cell powered concept car back in 2006 and shortly thereafter a limited production version (FCX Clarity) became the world's first commercially available fuel cell car. Honda ceased production of the Clarity in 2021 to focus on its upcoming electric models, but has not ruled out hydrogen technology in the future.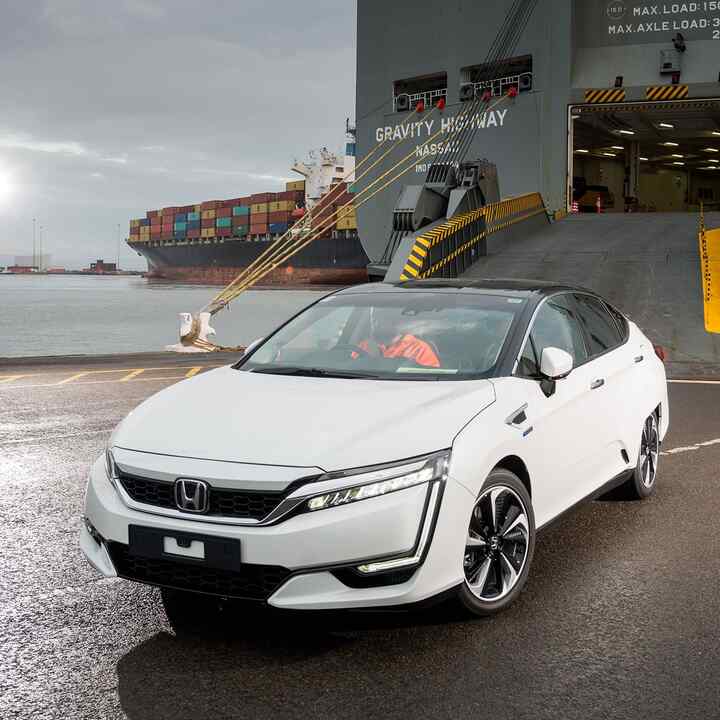 The Honda manufacturing lifecycle
Perfecting the production process. Honda engineers consider every single stage in the life of a car when assessing its environmental credentials. We call it the Honda Lifecycle Assessment, or LCA. It helps us fully minimise the impact of our production and operations. It starts at the earliest stages of development and aims to reduce the impact of manufacturing – and that of all the suppliers bringing parts to our plants to make the cars. We help Honda dealers become greener dealers as well.
Building trust: The Honda Akademie was created for us to understand and serve each individual customer better.
Recycled content
The biggest impact of a vehicle on the environment is when it's in use. This accounts for around three-quarters of its total CO2 emissions. This is why our bold CO2 targets are so crucial. And under EU 'end of life' regulations, Honda cars are recyclable – well over 90% of our cars can be reused.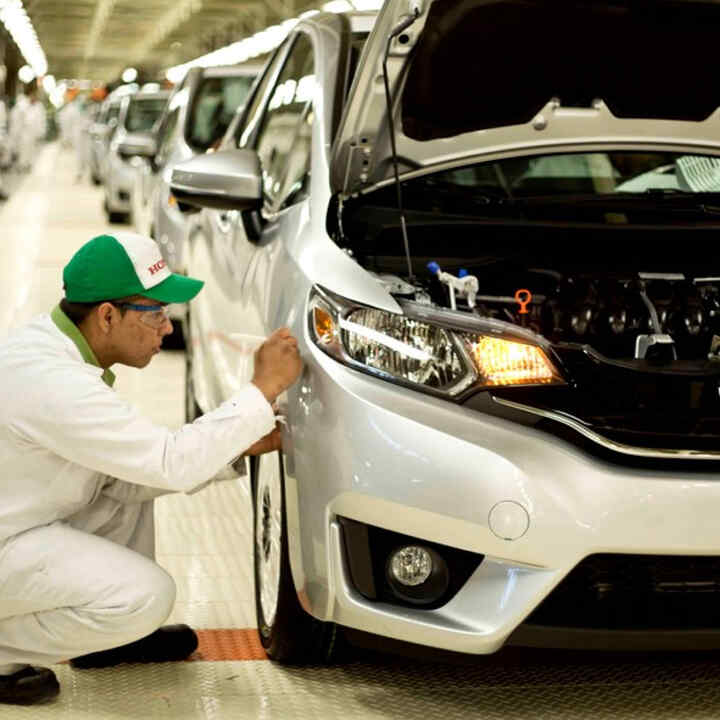 Honda associates are encouraged to suggest ways to minimise our impact on the environment.