Why an SUV?
What makes an SUV a different driving experience from that of a hatchback or a saloon? Well, like all Hondas, they are built with comfort in mind and instil confidence, from a raised driving position, with a commanding view of the road. SUV stands for 'Sports Utility Vehicle' and both the CR-V and HR-V have spacious interiors that can easily adapt to increase their usefulness.
Close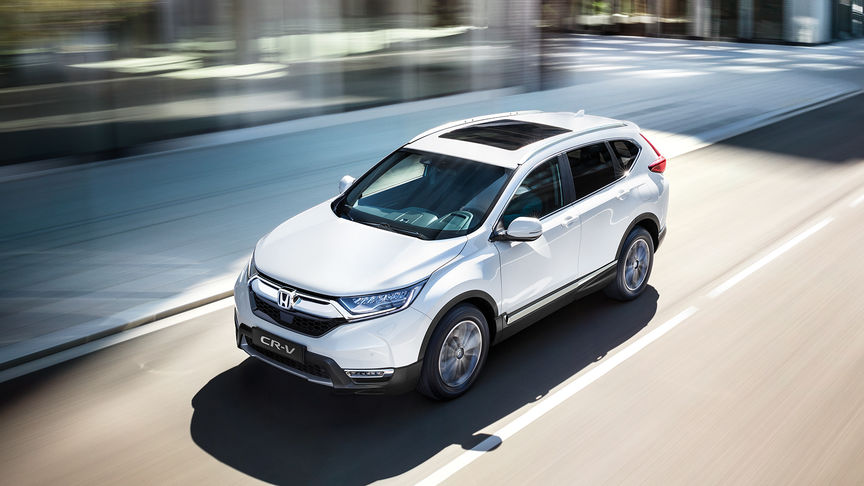 Do all SUVs have four-wheel drive?
Our range offers front-wheel drive (2WD) and all-wheel drive (AWD) variants. Front-wheel-drive means you have the traction advantage over rear-wheel. AWD versions of our SUVs come equipped with our new Intelligent Control System that applies precise drive independently to all wheels when needed.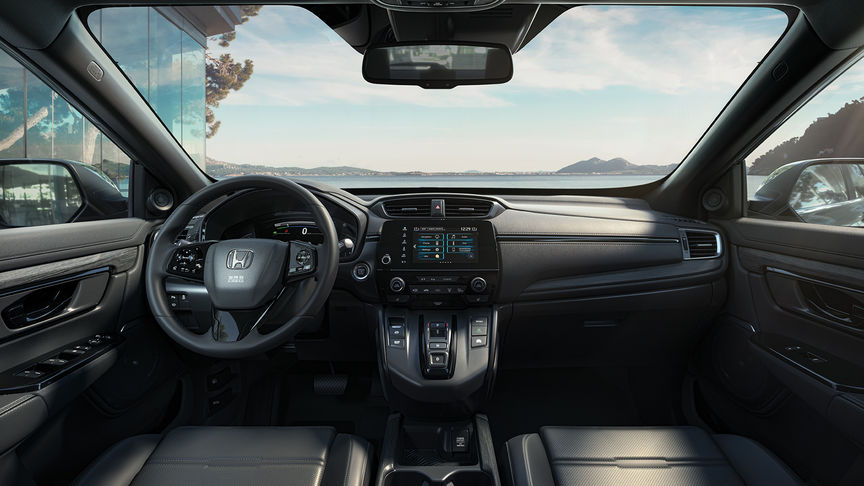 Are SUVs good to drive?
Honda SUVs offer a refined, responsive and engaging driving experience. Also, there's a feeling of safety and confidence from the elevated driving position where the view of the road – and your surroundings – is from a much higher perspective. One of the advantages of owning and driving an SUV is that it's much easier and more comfortable to enter and exit the vehicle.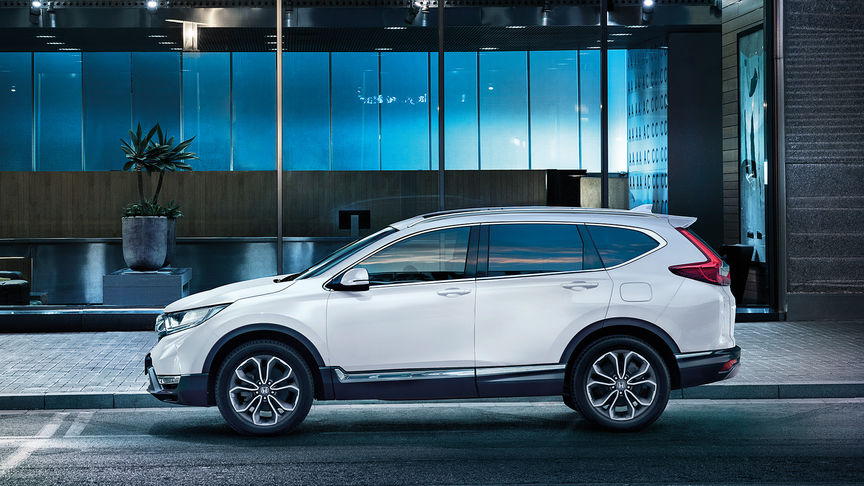 Are SUVs easy to park?
With a raised driving position, they provide good all-round visibility and a better view of surrounding vehicles and obstacles. Also, our Honda SUVs are equipped with many technological features, like parking sensors and rear-view cameras to lend a hand in tight situations.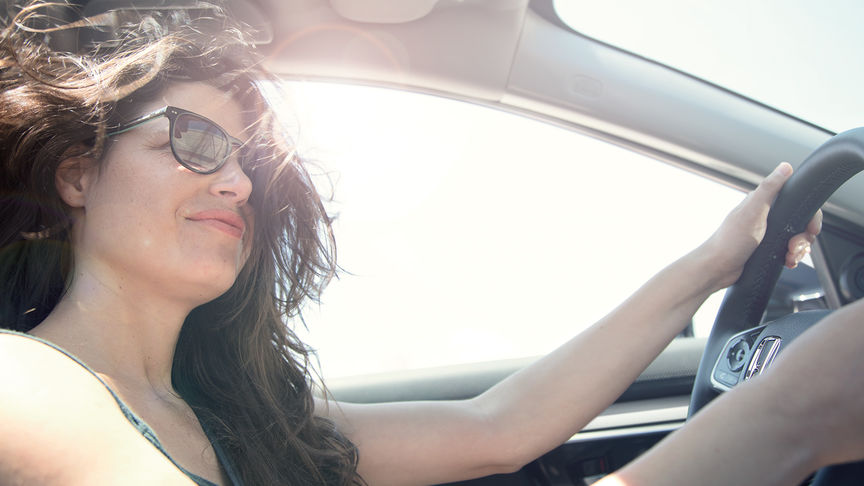 How safe are SUVs?
Our SUVs are designed to provide outstanding levels of active and passive safety for drivers and passengers. Like every Honda, they feature Honda SENSING – a suite of advanced driver assistance technologies. What's more, the CR-V has been recognised with an award-winning maximum five-star rating in independent tests performed by Euro NCAP.
Which SUV is best for me?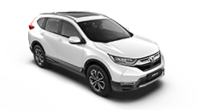 CR-V
Large boot, exceptional carrying capacity, stylish interior trim with Honda SENSING safety features.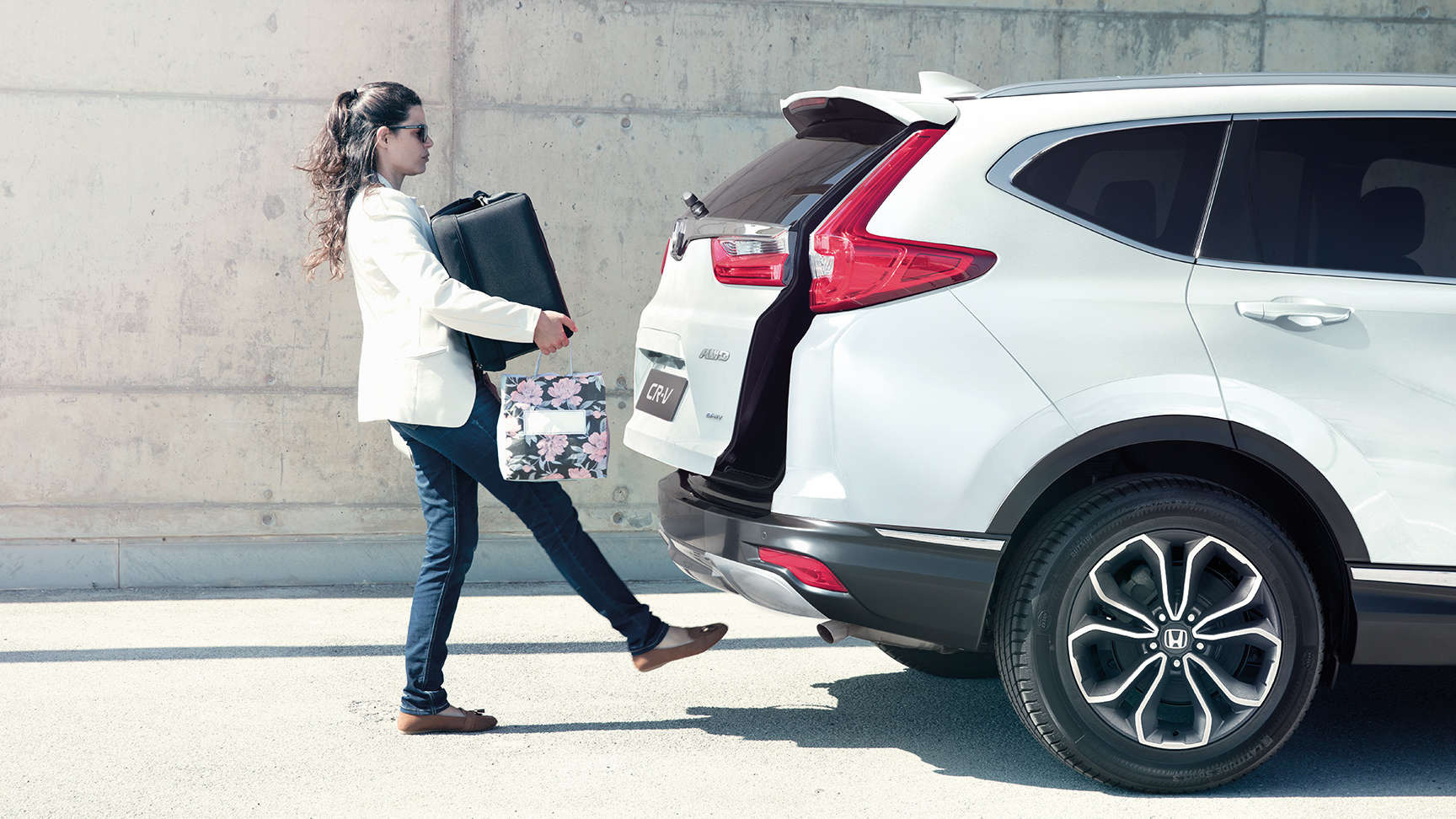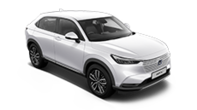 HR-V
Fuel-efficient, sport-coupe styling and the best-in-class, spacious interior with Magic Seats.