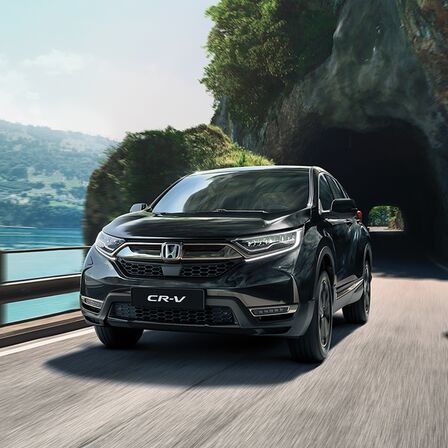 Our SUV Range
Honda have been trailblazers of the popular SUV design for a quarter of a century – continually improving the  concept to meet the evolving needs and desires of today's drivers.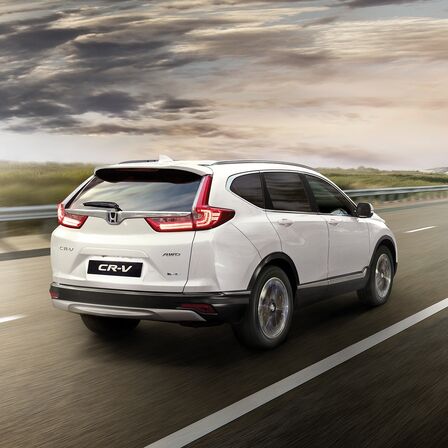 The hybrid you can feel
The CR-V is our large SUV and features an intelligent, self-charging e:HEV hybrid system. Its powertrain combines a responsive, smooth and efficient drive with exhilarating acceleration and strong performance.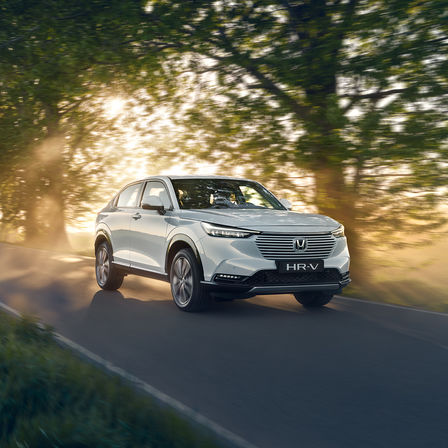 The Honda HR-V. Feel the Energy.
Meet the all-new Honda HR-V. An energetic, self-charging hybrid that delivers an invigorating driving experience through a unique and clever e:HEV powertrain. Inspired by F1 technology, this stylish, sports coupe-style SUV packs verve, vitality and versatility into every journey.
Why an SUV?
What makes an SUV a different driving experience to that of a hatchback or a sedan? Well, like all Hondas, they are built with comfort in mind and instil confidence, from a raised driving position, with a commanding view of the road. SUV stands for 'Sports Utility Vehicle' and both CR-V and HR-V have spacious interiors that can easily adapt to increase their usefulness.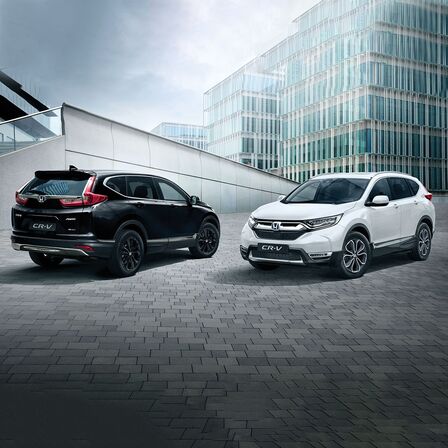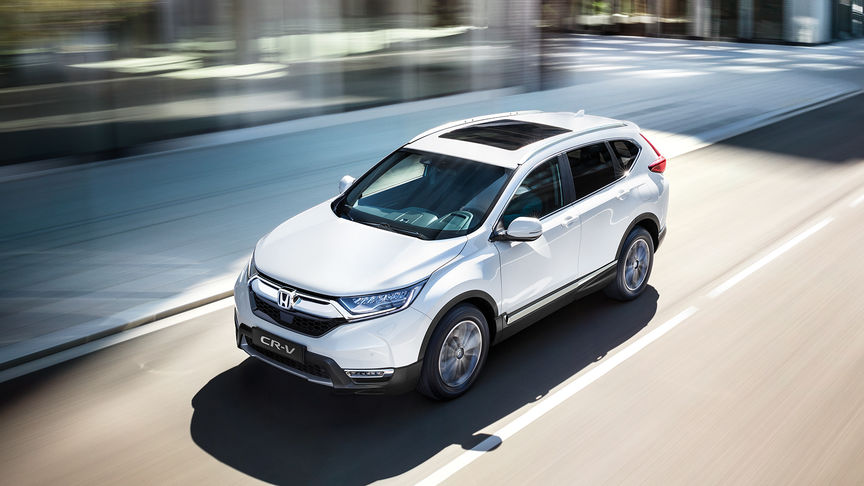 All you need to know about SUVs
Our range offers front-wheel drive (2WD) and all-wheel drive (AWD) variants. Front-wheel-drive means you have the traction advantage over rear-wheel. AWD versions of our SUVs come equipped with our new Intelligent Control System that applies precise drive independently to all wheels when needed.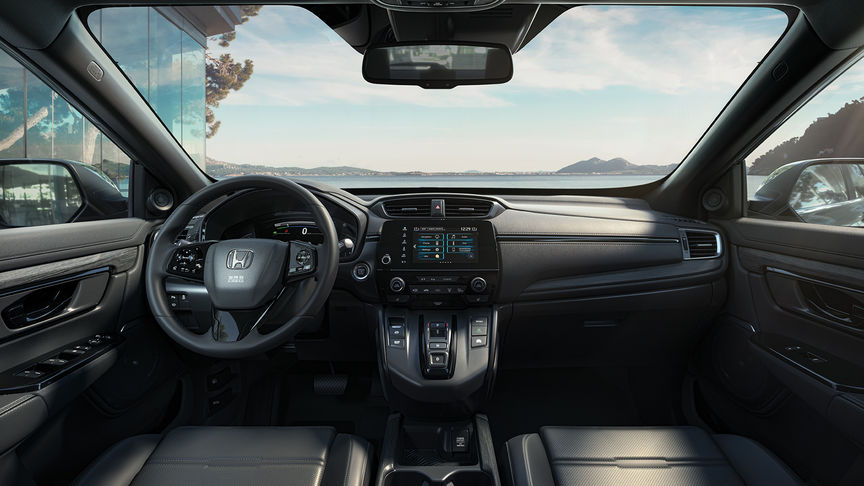 Are SUVs good to drive?
Honda SUVs offer a refined, responsive and engaging driving experience. Also, there's a feeling of safety and confidence from the elevated driving position where the view of the road –and your surroundings – is from a much higher perspective. One of the advantages of owning and driving an SUV is that it's much easier and more comfortable to enter and exit the vehicle.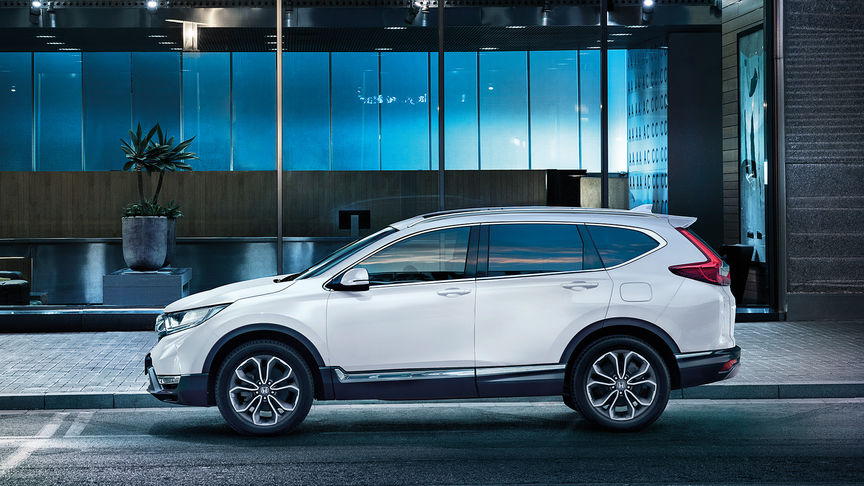 Are SUVs easy to park?
With a raised driving position they provide good all-round visibility and a better view of surrounding vehicles and obstacles. In addition, our Honda SUVs are equipped with many technological features, like parking sensors and rear-view cameras to lend a hand in tight situations.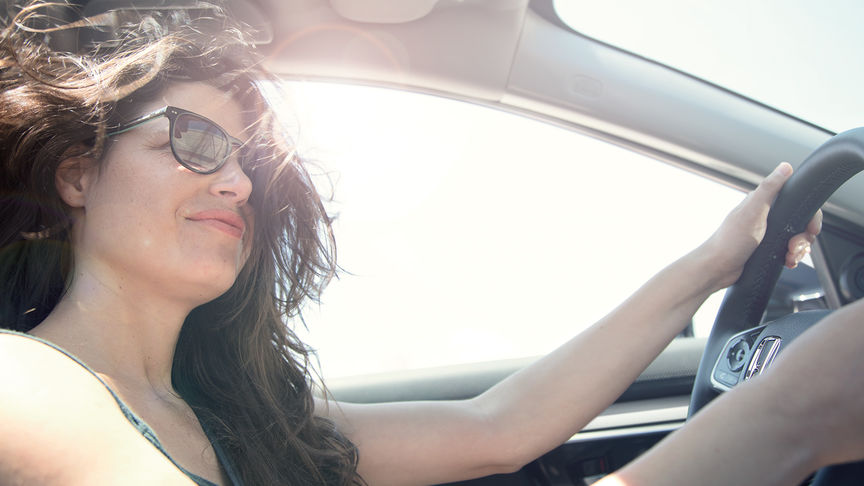 How safe are SUVs?
Our SUVs are designed to provide outstanding levels of active and passive safety for drivers and passengers. Like every Honda, they feature Honda SENSING – a suite of advanced driver assistance technologies. What's more, the CR-V has been recognised with an award-winning maximum five-star rating in independent tests performed by Euro NCAP.
Which SUV is best for me?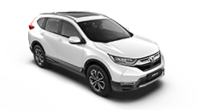 CR-V
Large boot, exceptional carrying capacity, stylish interior trim with Honda SENSING safety features.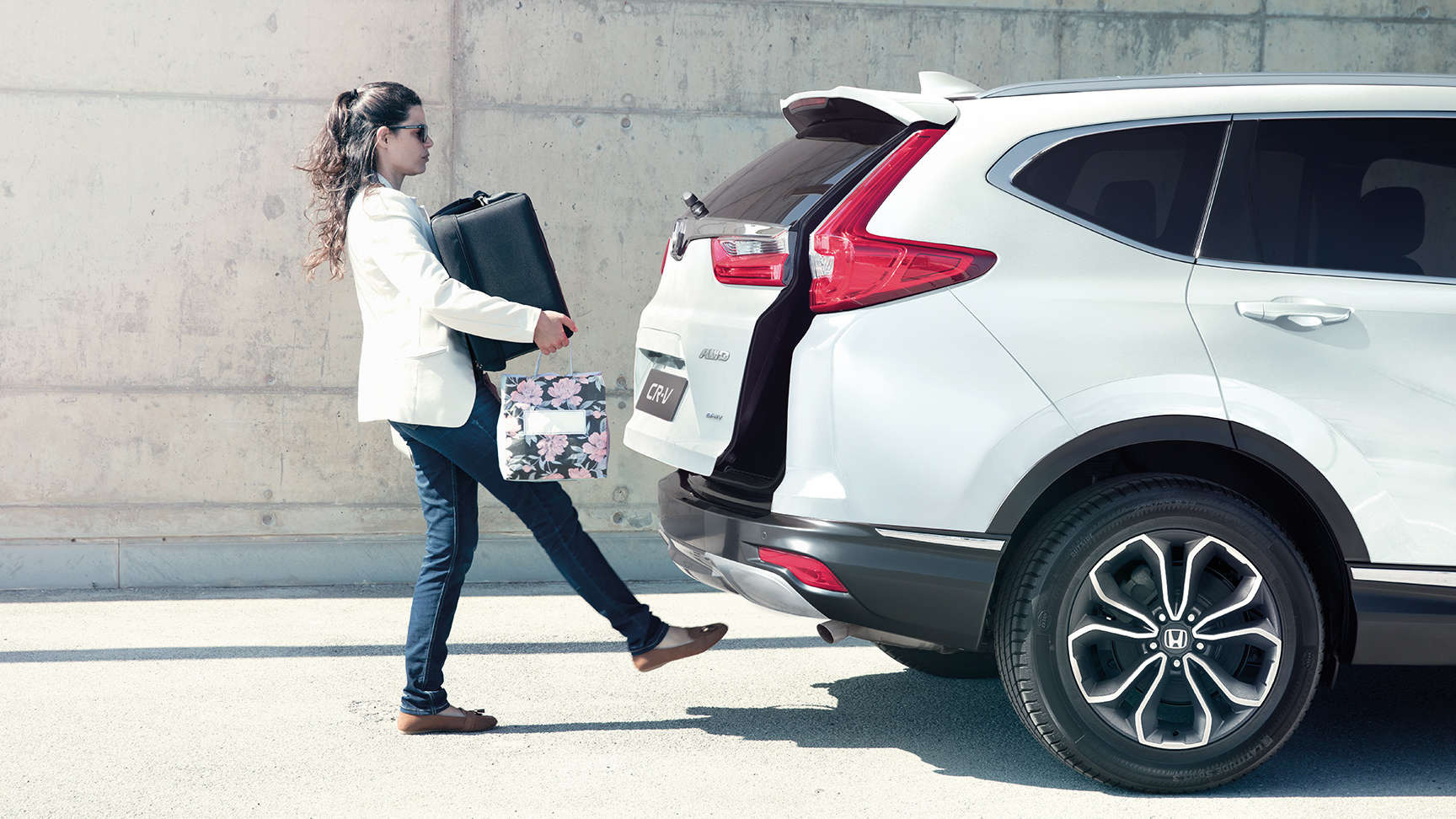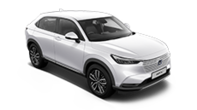 HR-V
Fuel-efficient, sport-coupe styling and the best-in-class, spacious interior with Magic Seats.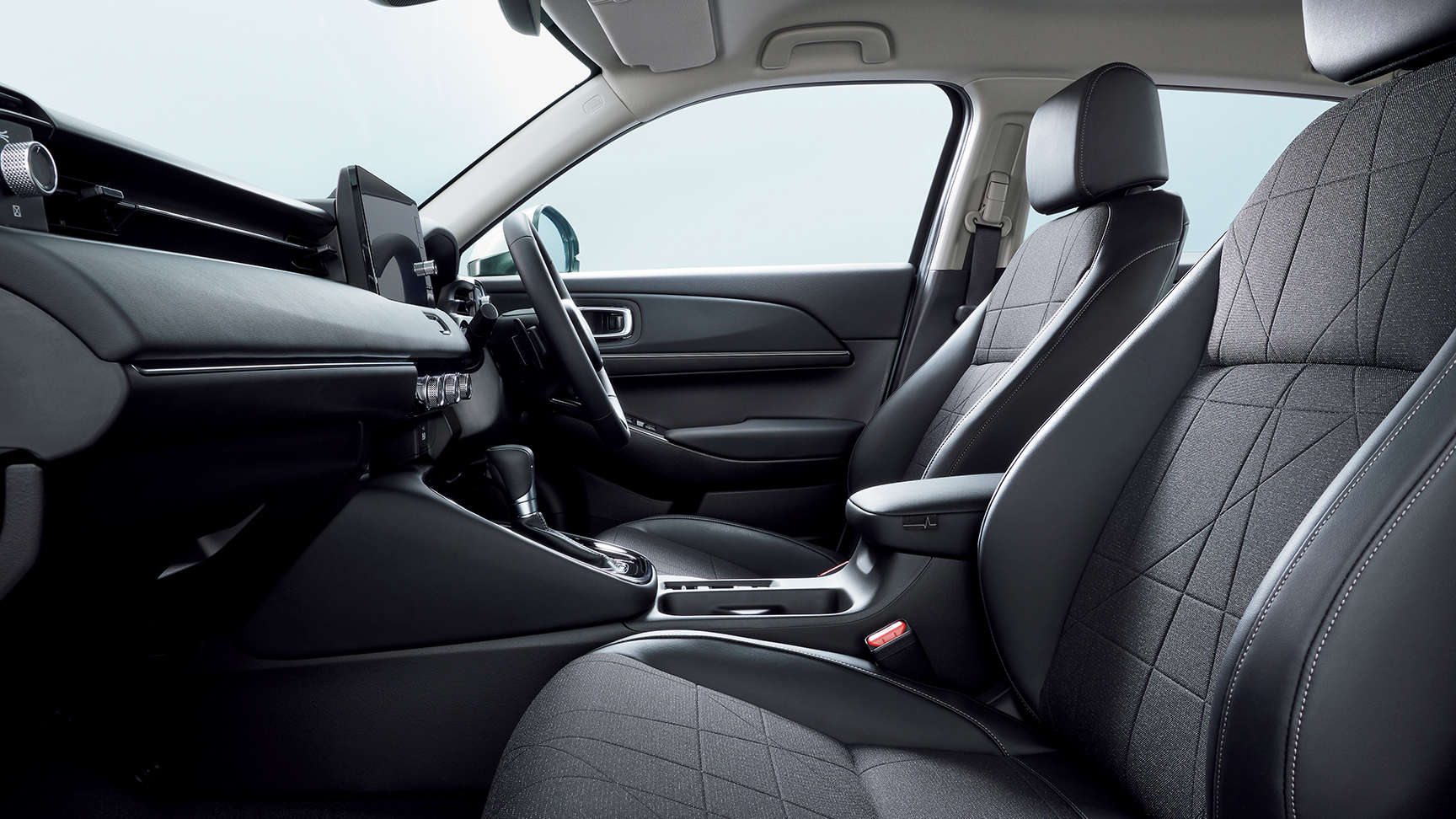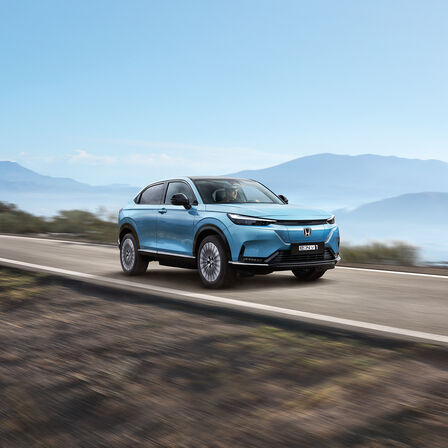 All-New Small SUV –
Full Electric
At the core of Honda's future Battery Electric Vehicle (EV) lineup, is this all-new fully electric small SUV, which will launch in 2023. Offering a unique blend of dynamics, technology and design, this car will be an excellent choice for a first family battery EV.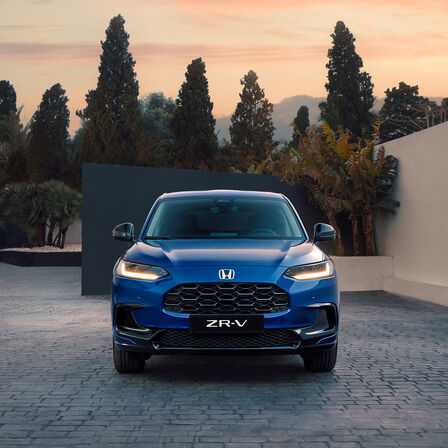 Honda Compact SUV –
e:HEV Full Hybrid
To complement an already strong line-up of e:HEVs including the HR-V and CR-V, Honda will expand its range of self-charging full hybrid cars in 2023 with the ZR-V, a new mid-size sporty and dynamic compact SUV. More details to come soon.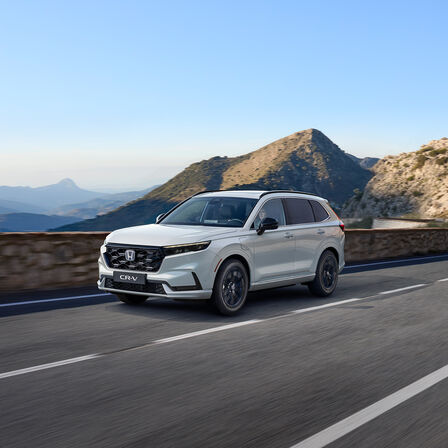 All-New CR-V e:HEV Full Hybrid and e:PHEV Plug-In Hybrid SUV
In 2023, Honda will launch the all-new CR-V, available with a choice of electrified powertrains for the first time. The new CR-V e:HEV will continue to be available as a Self-Charging Full Hybrid, while for the first time in Europe, Honda will introduce the CR-V e:PHEV, a Plug-In Hybrid option of its most popular large SUV. Watch this space for more updates to come.