Airbag inflator recall
The global Airbag Inflator Recall affects a number of automotive manufacturers and poses a very high safety risk. Please see below for more information and to check if your vehicle is affected.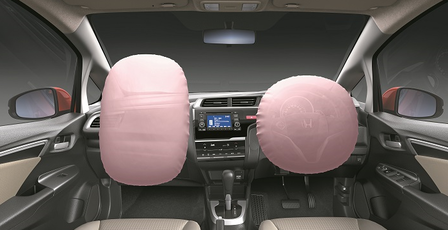 Take immediate action
The danger to you and your passengers
In the event of an impact where the airbag is deployed, the inflator part of the airbag may ignite in such a manner that it creates excessive internal pressure. As a result the metal inflator casing may rupture, causing metal fragments to be propelled through the airbag and into the vehicle.
This could result in a serious injury or in worst case death.
Please check to see if your vehicle is affected. If it is, please urgently contact your preferred Honda Dealer to have the necessary components replaced free of charge.
Once your vehicle is received at the dealership, it will have a modified inflator installed into the airbag module. The work will take approximately 1 hour to complete and will be carried out free of charge.
Our commitment to you
We have been and will continue to work closely with the authorities to notify all owners of affected vehicles.
The notification letter advises owners of the actions to take, however, if you have any questions or concerns, please contact your local Honda dealer.
Replacement parts and availability
We will continue to work closely with our suppliers and dealership network to ensure part availibility to treat your vehicle.