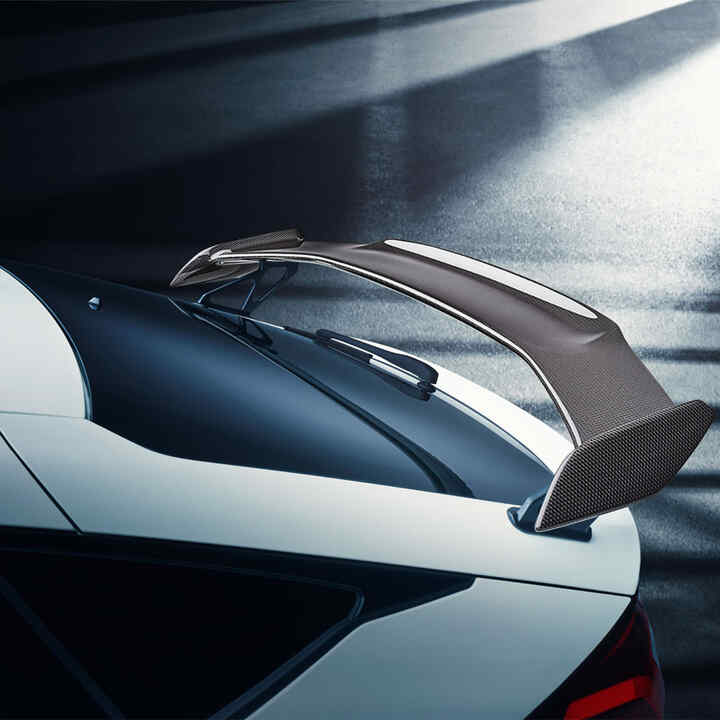 Choose your favourite Honda Type R packs and accessories
Make your Type R your own with customisable details to personalise the exterior and cabin of your new car. Choose fittings to build the aesthetic you like and practical additions to make your vehicle work for you.
Hand-picked selections to elevate your Type R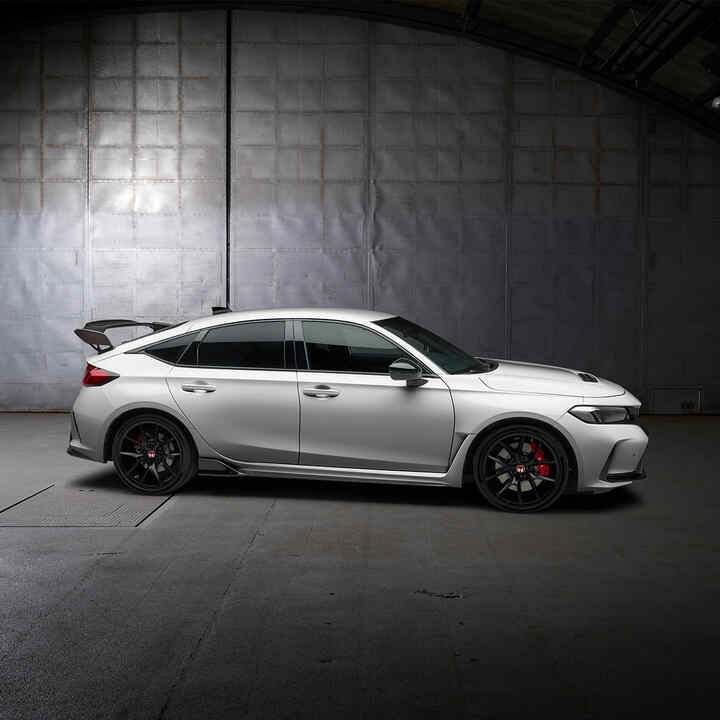 Exterior: Carbon Pack
The Carbon Pack offers everything a true sports car lover needs on their car. The pack consists of the carbon wing spoiler, carbon centre console panel and the carbon doorstep garnishes.
'
Interior Packs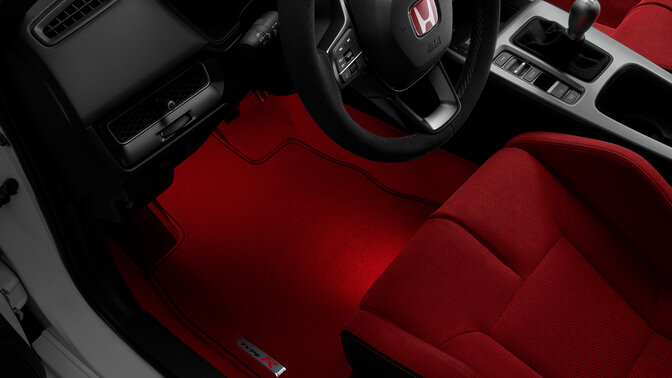 Red Illumination Pack
A combination of interior and exterior illumination items, including front foot and under seat lights, door lining illuminations and a cup holder and console illumination. It also includes an exterior illuminated Type R pattern projector.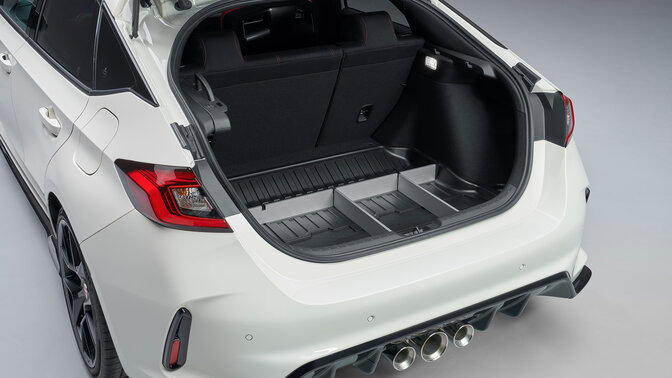 Cargo Pack
If you frequently transport luggage or organised equipment, the Cargo Pack will help keep it organised and secure. The pack includes a boot tray and boot tray dividers.
Other accessories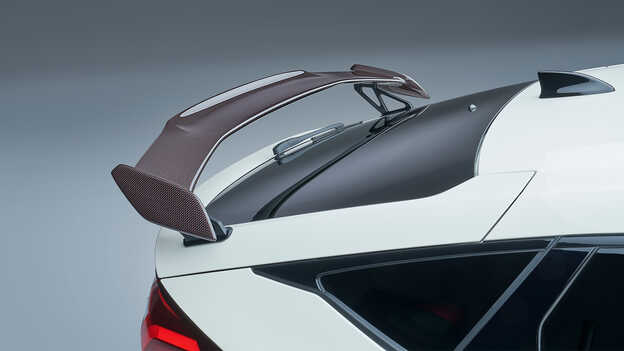 Carbon Wing Spoiler
With this top-of-the-line wing spoiler you can really maximize the extreme look of your car. The spoiler is built from real carbon fibre with a red accent thread.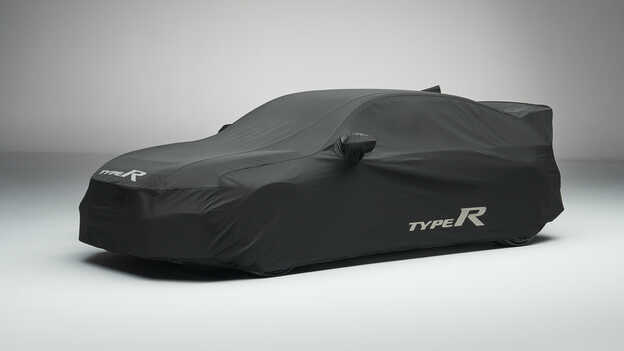 Body Cover
Keep your vehicle looking immaculate with this full body cover. It is made from 3-layered, water-resistant yet breathable materials, offering maximum protection from the elements and damaging UV rays. It includes a soft inner fleece lining to protect the finish of your car. Suitable for indoor and outdoor use and featuring the Type R logo.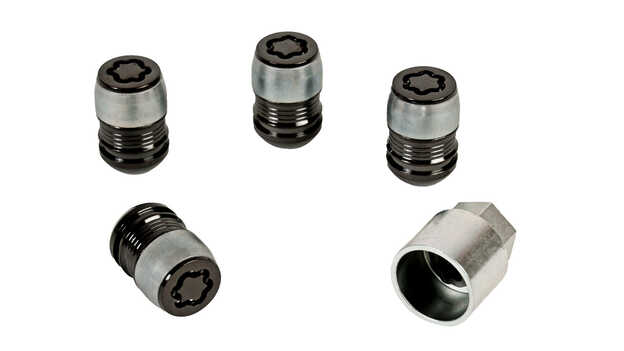 Black Wheel Lock Nut
These black cap-type locking wheel nuts keep your alloy wheels where they should be: on your car.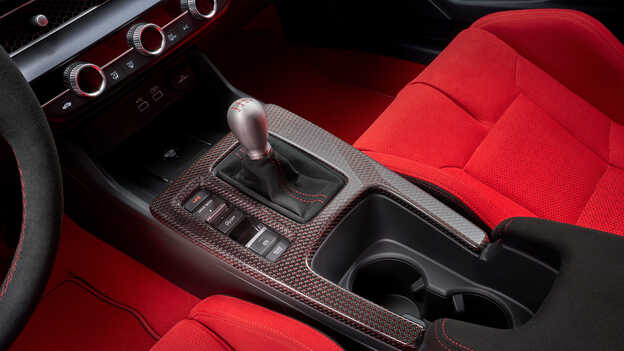 Carbon Centre Console Panel
Bring style and extreme sports together in the cockpit of your car by applying the real carbon centre console panel. This hand-made carbon accent on the centre console of your car gives it just that bit of extra dash.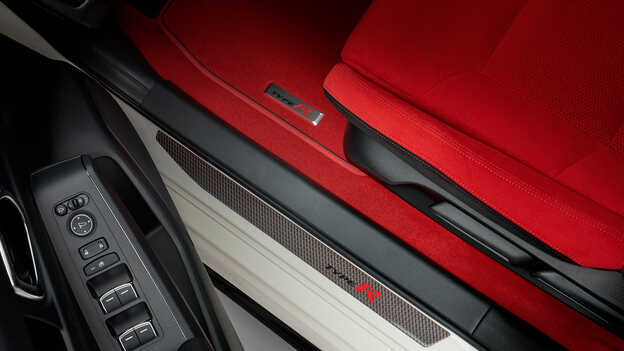 Carbon Doorstep Garnishes
The doorstep garnishes are manufactured out of real hand-made carbon. They are bound to make a lasting impression once you open the door of your Type R. The doorstep garnishes feature the Type R logo.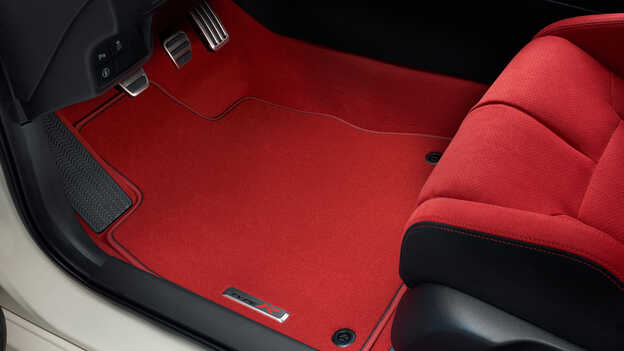 Elegance Floor Mats
These elegant and comfortable fitted tufted carpets, with a red nubuck binding, have a metal Type R emblem for durability. One set includes both front and rear mats.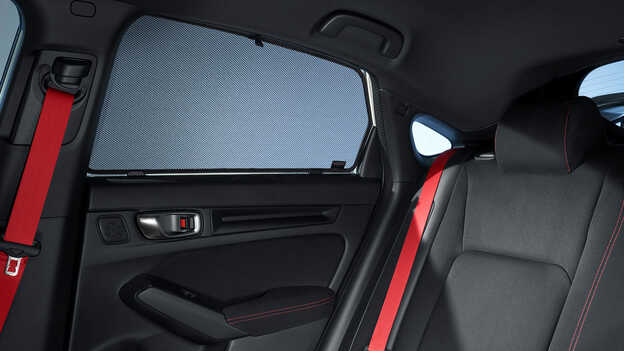 Sunshades
Stay cool with these sunshades. They provide sun protection for rear passengers and are easy to mount and take down again. The kit includes two blinds and a complimentary carry bag.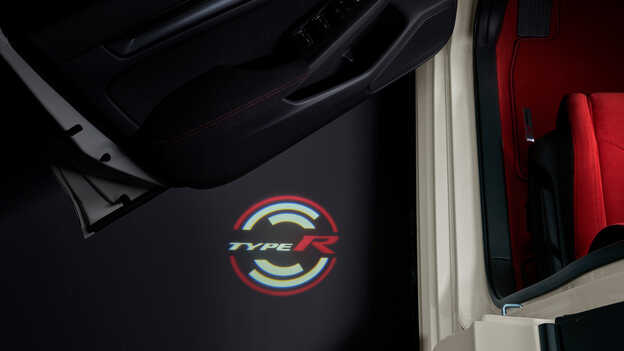 Illuminated Type R Pattern Projector
The Type R pattern is projected on the ground with a bright white and red glow when opening the front doors, creating more visibility in the dark when getting in and out of your car.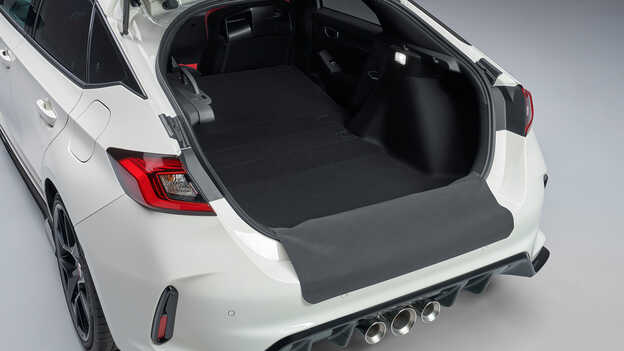 Foldable Boot Mat
This reversible boot mat has one carpeted side and one side that has a water-repellent, anti-slip pattern. It comes with a flexible flap to prevent scratches on your bumper when loading and unloading your car and protects the back of your rear seats when they are folded down.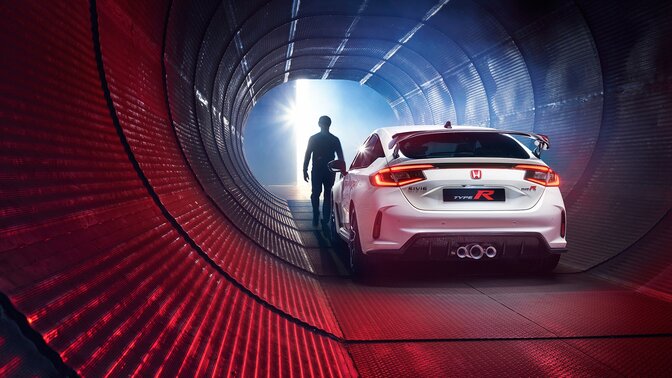 Ready to put the 'R' in racing? Let's get started