RACING DNA
It's in the blood.
Starting with its sporty 20″ alloys, together with full LED headlight clusters and daytime running lights, the Type R GT has been given a cleaner styling direction. Yet the true source of the car's athletic character lies under the hood; a super-efficient and powerful VTEC 2.0-litre Turbo engine, capable of producing 320 PS. The addition of Active Sound Control (ASC), which features individual settings for Type R's Sport, +R and Comfort driving modes, helps reduce noise levels and vibration – eliminating distractions so that you can focus on the road.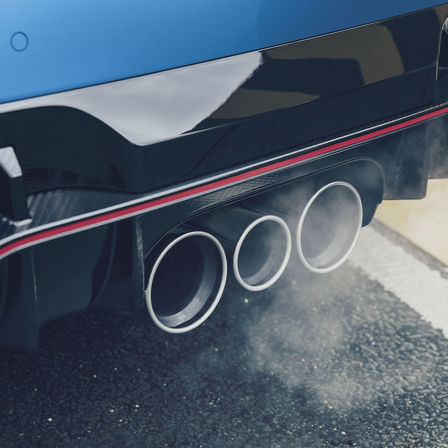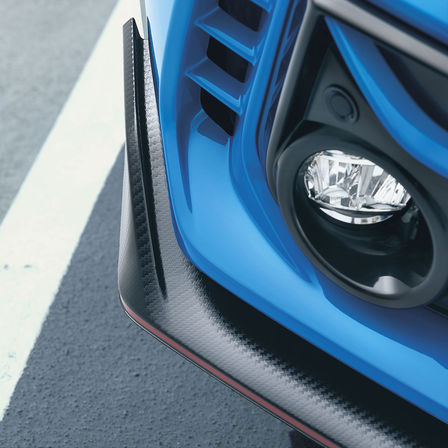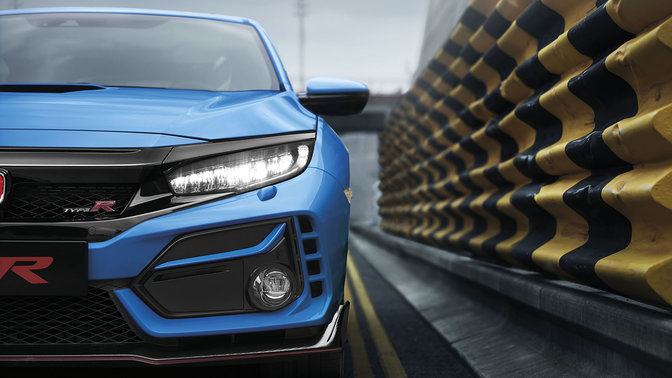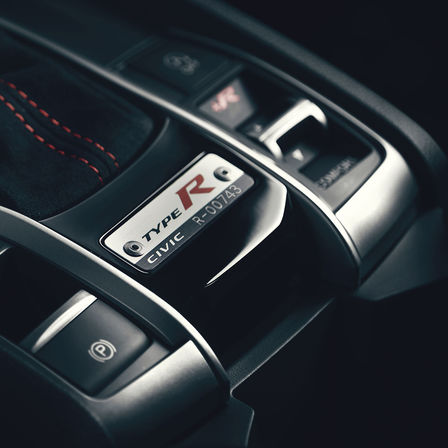 SHAPED FOR SPORT
Check out the resemblance between the Type R GT and the Type R Sport Line.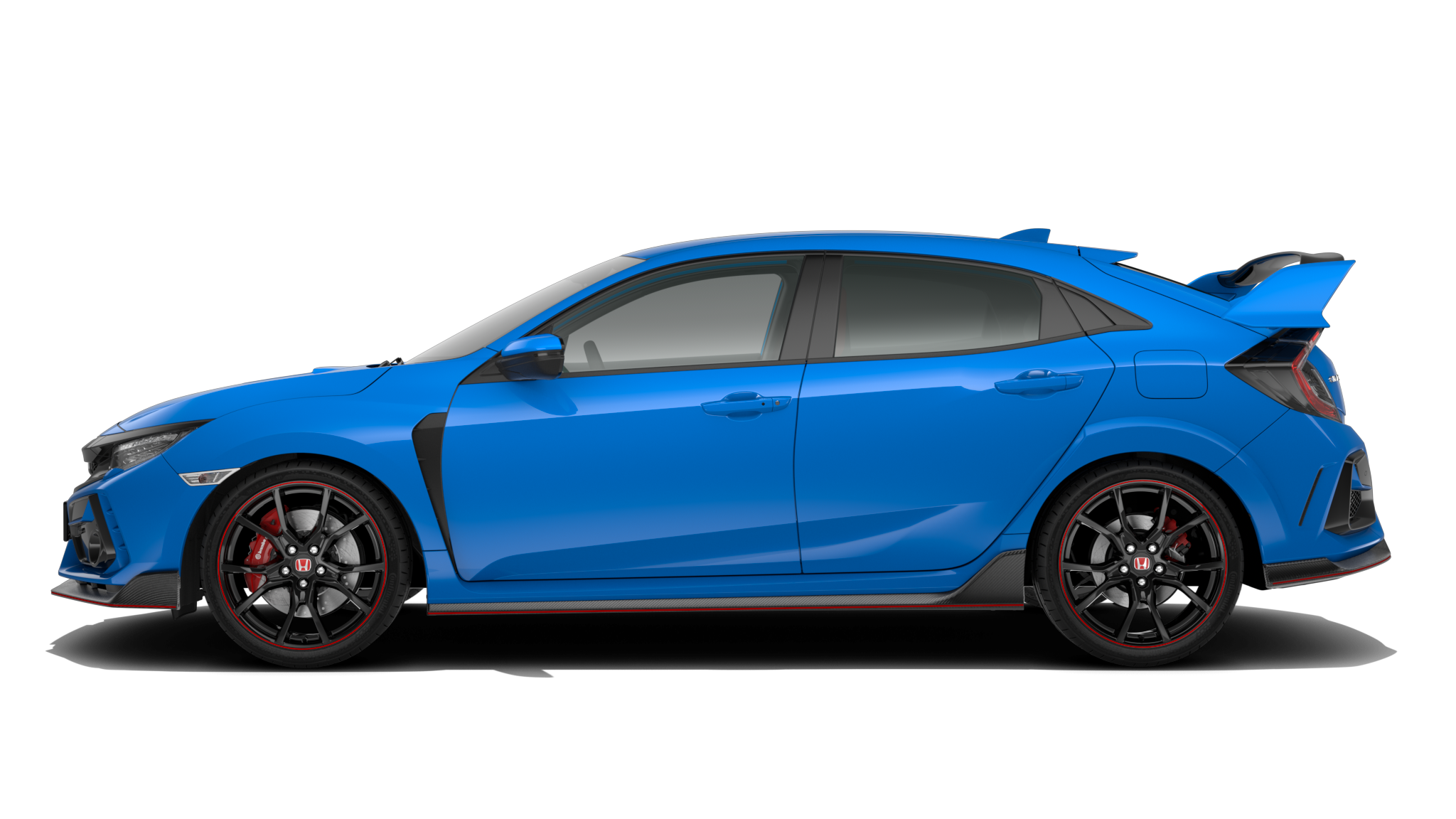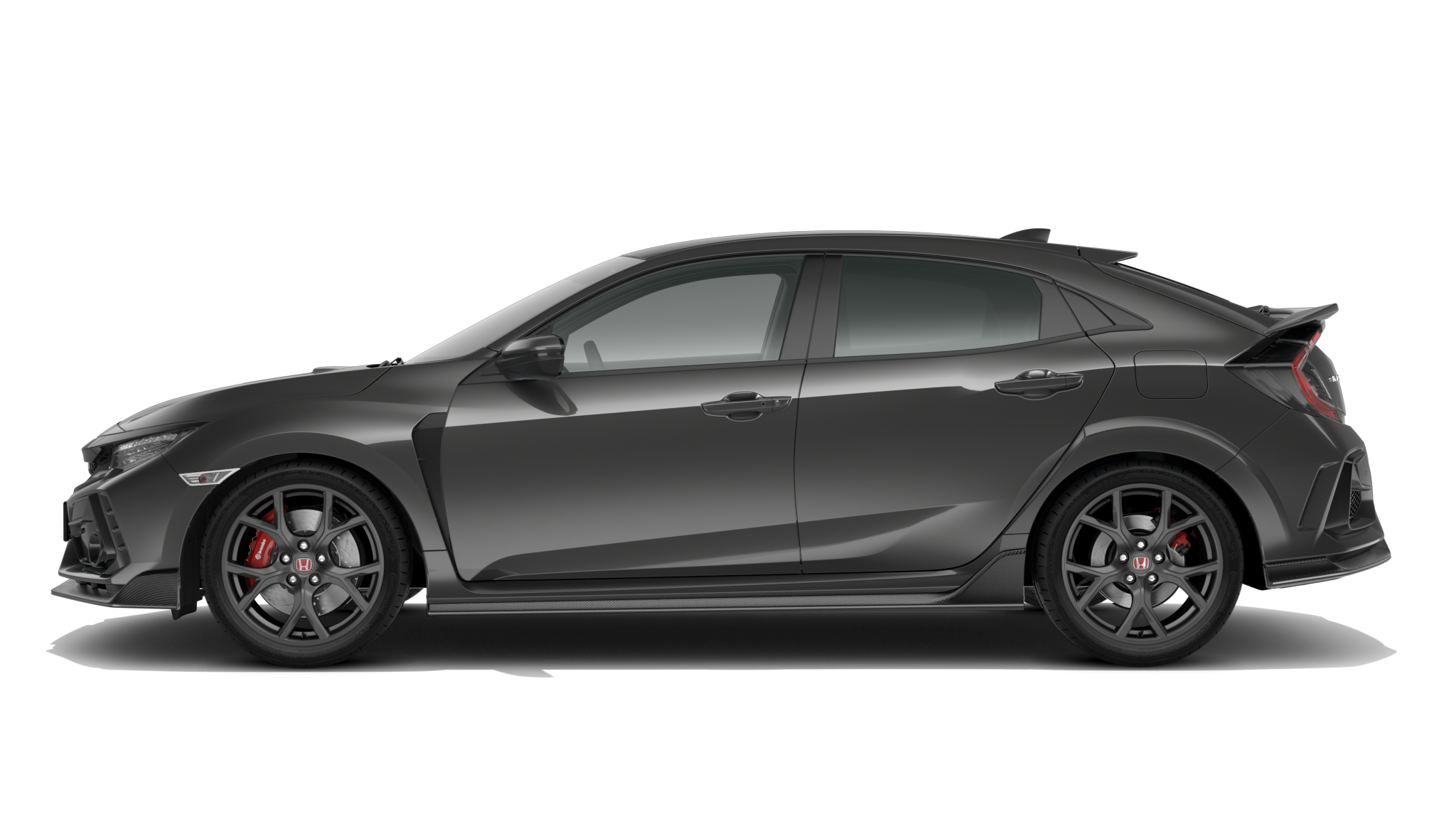 Type R Sport Line
Type R GT
NEW LINES
The Honda Civic Type R GT is a driver's car from any angle.
The face of change

The Type R GT has a purposeful look. From the front, the lower deck and the newly designed air intake side grilles show off its racing roots.

The perfect line

The Type R GT's lines flow from front to back. Advanced aerodynamics present an uncompromising look; this is a car that gives you the most exhilarating driving experience.

The hot hatch

A sight that's unmistakably Type R, with new rear bumper design and the iconic triple-exhaust pipes, it's a view of a car that loves to be in front.
Previous
Next
/
INSIDE LINES
A road focused interior.
A dark, sporty interior has been designed for better concentration, with fewer distractions, when driving the Type R Sport Line. The seats have been shaped to hold you firm and steady so that you can feel the car when you're driving in +R mode. At the same time, for everyday driving, comfort is guaranteed, with plenty of legroom for your passengers too.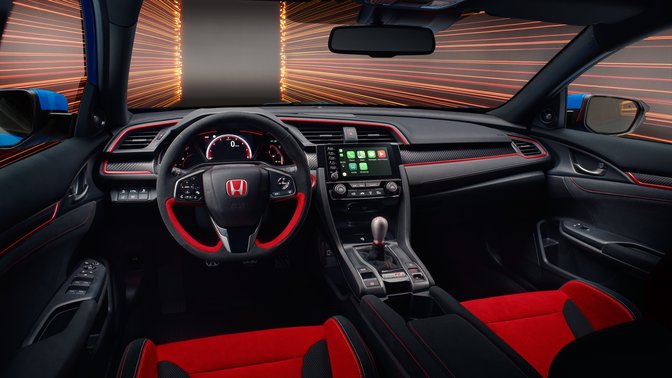 The low seating position and eye-catching red interior detail for the Type R GT reflects Honda's heritage of developing high-performance cars.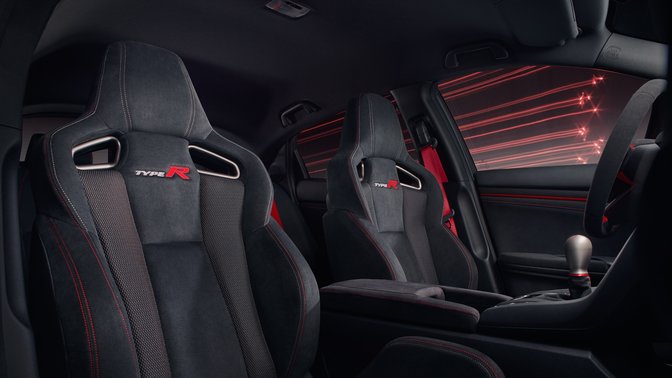 There are darker sport seats for the Type R Sport Line that provide comfort and support in all driving conditions.
TOTAL FOCUS
Another hot hatchback has joined the family.
Introducing the Honda Civic EX-Sport Line. Now with new sports styling to match its performance, this new addition may not be a Type R, but it takes the thrill of driving very seriously – so you can have all the fun.