The Englishman who Conquered the Mountain
Meet Robin Shute, the first Briton to win the Pike's Peak International Hillclimb.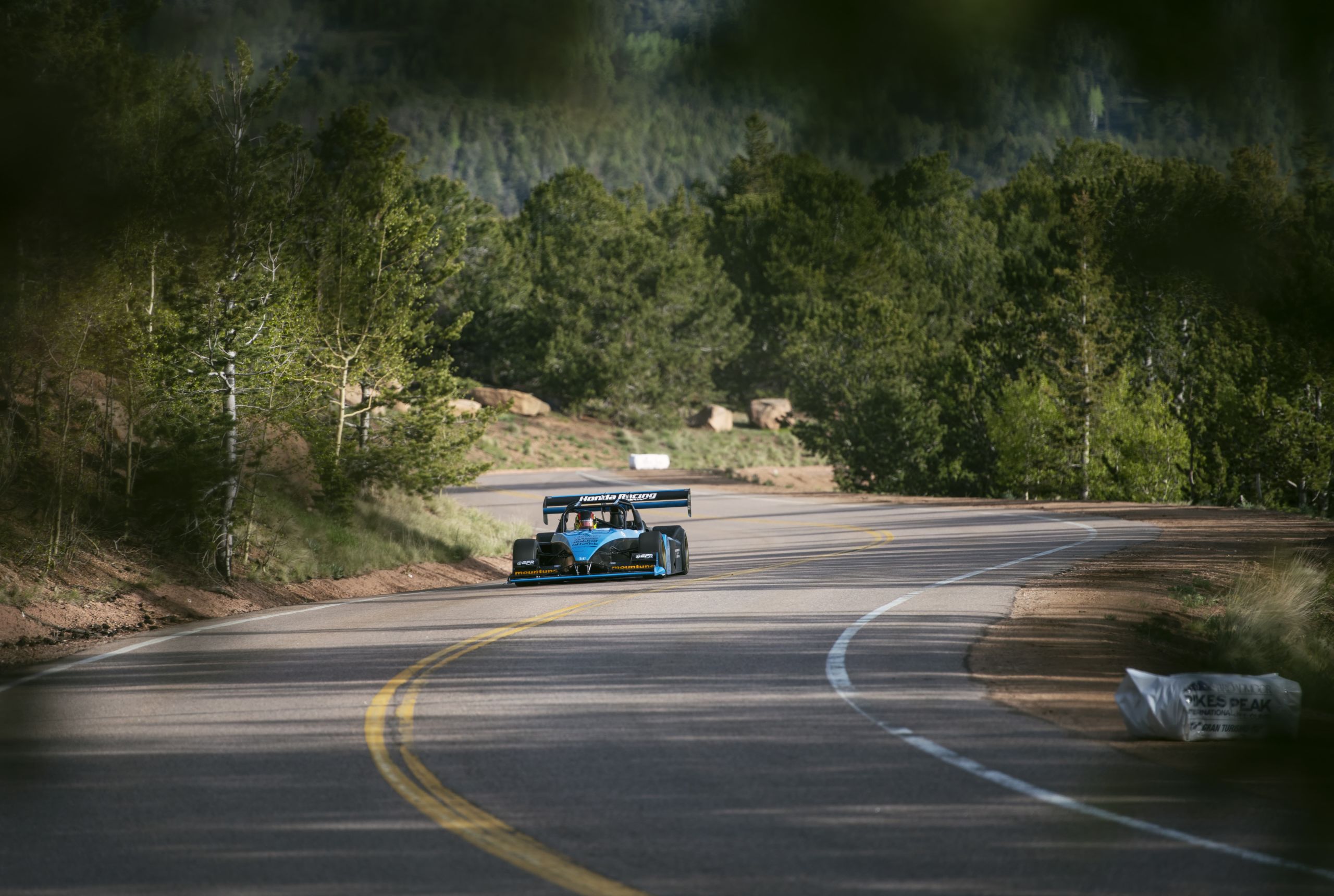 Image Credit: Nathan Leach-Proffer
Image Credit: Nathan Leach-Proffer
Image Credit: Nathan Leach-Proffer
At the top of the southern front range of the Rocky Mountains in Colorado lies Pike's Peak; a 14,115ft mountain named in honour of American explorer Zebulon Pike. The Mountain is the home of the Pike's Peak International Hillclimb – known as "the Race to Clouds" due to the common occurrence of cloud cover at its summit – a self-sanctioned motorsport event that has been taking place since 1916 up the treacherous, twisting and turning 12.42-mile mountain track consisting of over 156 turns. Originally an off-road event, the course has been paved since 2011 and it is currently contested by a variety of classes of cars, trucks, motorcycles and quads.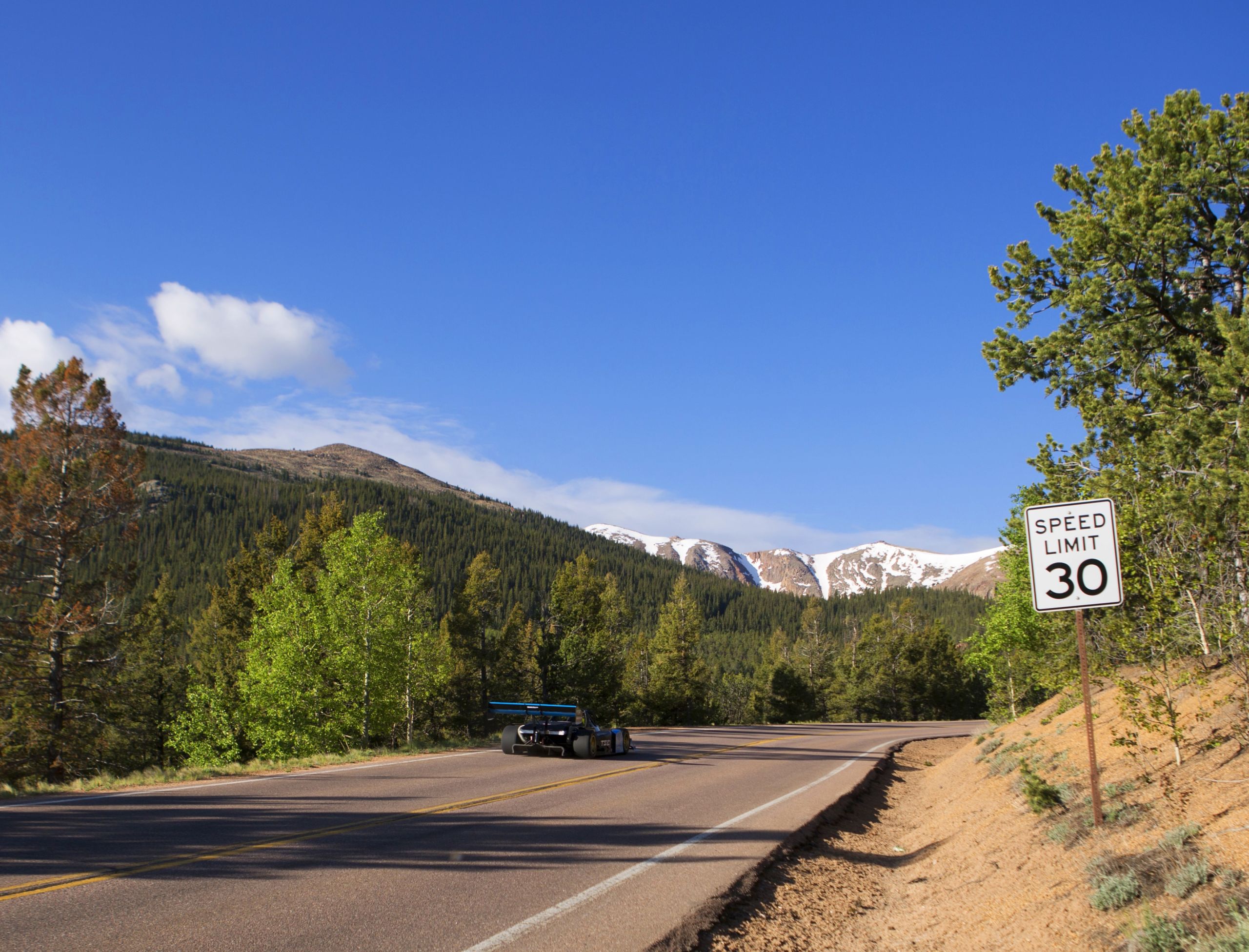 Since its first year, the event has been dominated by drivers from the USA. In more recent years, however, it has become more of an international event – attracting winners from Europe, Japan and Australia. And in 2019 the event was won by Britain's own Robin Shute. 
The 31-year-old, originally hailing from Norfolk but now living in California, managed to scale the peak in a time of 9mins 12.476secs in his Honda-powered and modified Wolf GBO8 race car. We caught up with Robin and his father, Tony, still riding the wake of his success, to hear Robin's story in his own words.
Humble beginnings
I can thank my dad for my love of cars. I've been exposed to fast cars all my life, so it's all I've ever known! 
I started racing remote control cars when I was eight years old and when I was in my early teens, I started racing karts with my dad – mainly on local tracks, but we took part in a few national races that we did terribly in! We were keeping it small and focusing on enjoying ourselves rather than spending loads of money. From there I stopped racing on four wheels and began alpine ski racing through university.
After moving to the States, I discovered I had much more of a disposable income and began to get back into racing fast cars on tracks and realised I was actually pretty good at it. In around 2014, I entered a race called the SCCA Runoffs, which is one big race where all the club racers come together once a year at Laguna Seca and go for the title. A friend and I bought and entered a car which was basically the equivalent of a Formula Four with a four-cylinder engine and ended up coming second, narrowly missing out on the win to a much more experienced driver. From there we bought a more powerful car, a Formula Pro-Mazda (the equivalent of a Formula Three car) and entered the West Coast Series. Money was always tight, and sponsorships were difficult to come by, but we managed to put a small team together, including Robbie (a former BMW tech) and raced when we could – we won races and even a national championship.
I guess I have a slightly different philosophy to racing in that I do things to learn rather than get championships, for the simple fact that budget is hard to come by and I'm running as an individual with not a lot of money behind me. Then, I can pick the races where I can learn a lot and improve my abilities so that if I can find good money to do something, I'm ready to go and do it.
This brings us nicely on to Pikes Peak. I'd educated myself in prototypes, LMP3s and GT cars like Porsches and then took to the peak in 2017 with Faraday's, which was a fully electric works' entry: 1050 horsepower but weighed about two and a half tons. I was in the right place with the right experience and an International racing licence, but on a much smaller budget than even with Sendy Club. But that's where I really caught the bug for the hill: I'd grown up enjoying Formula 1 and rallying and Pike's Peak just seemed like the pinnacle.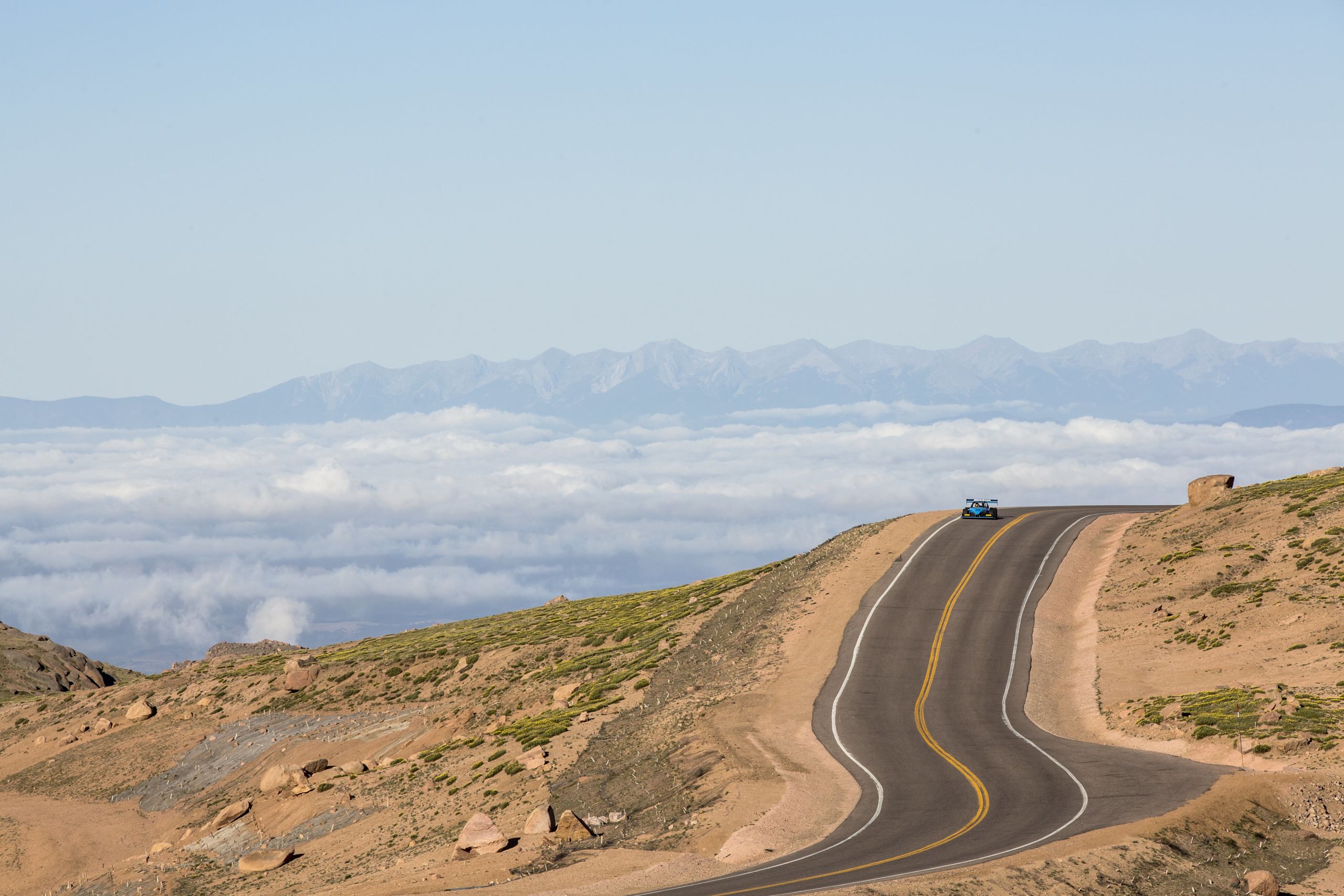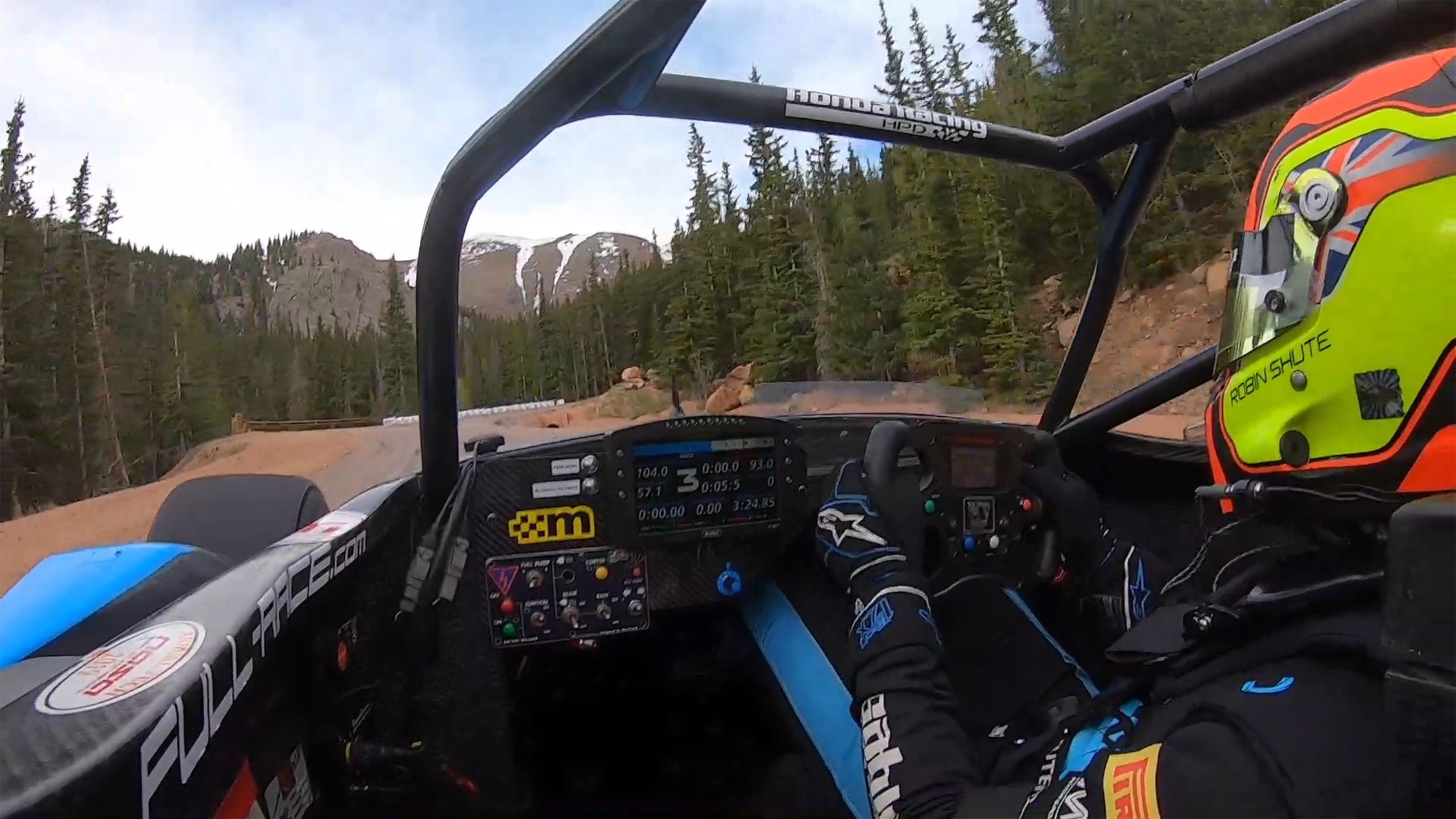 Upping the game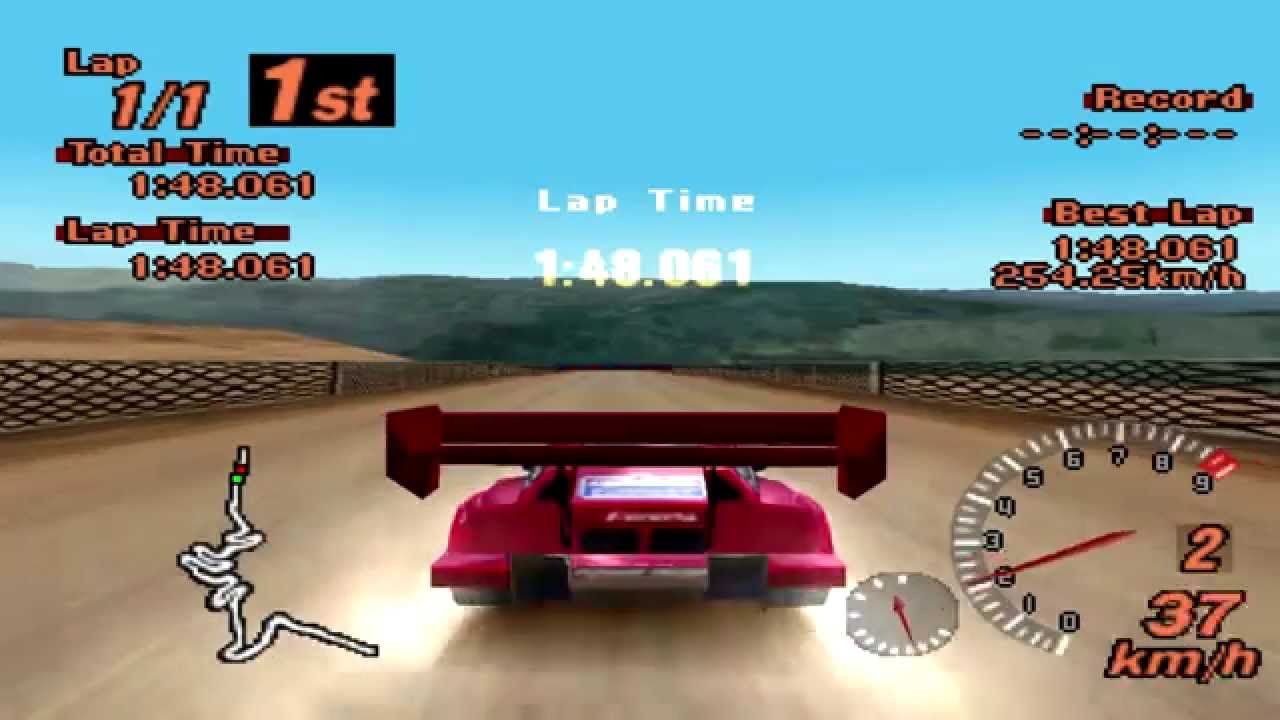 My first exposure to Pike's Peak was playing Gran Turismo when I was 9-10 years old. It's so interesting because of the recent rise in e-Sports – we're seeing more and more sim-racers becoming exposed to the real sport. 10 years ago, being good at a game didn't mean you were a good racing driver. However, with the advances in sim-racing, it's pretty easy to see how the two can go together. And in some ways that might be where a lot of my talents came from. From an early age, I was training my brain and my skillset which then transfers when you come on to simulators, it was quite unconventional, but it's proven to be pretty effective in my case. That coupled with my love for cars, and always being in contact with fast cars from a young age, seems to have really worked for me.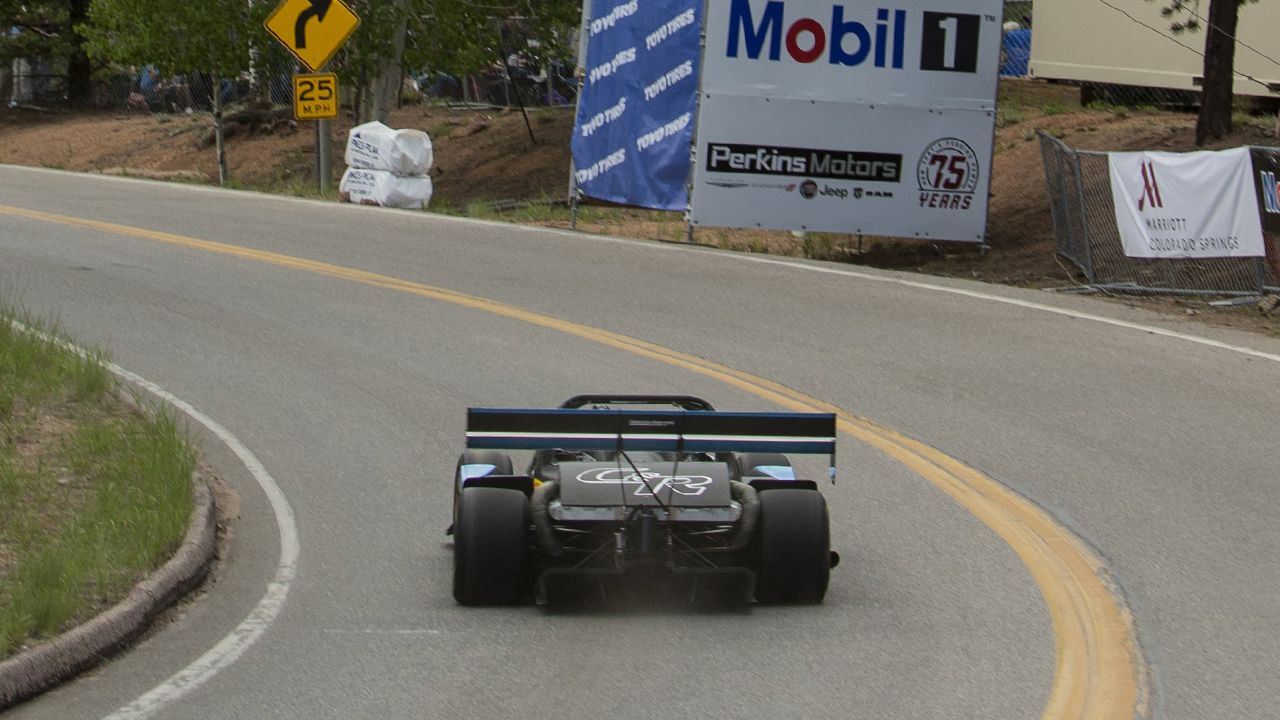 Touching the sky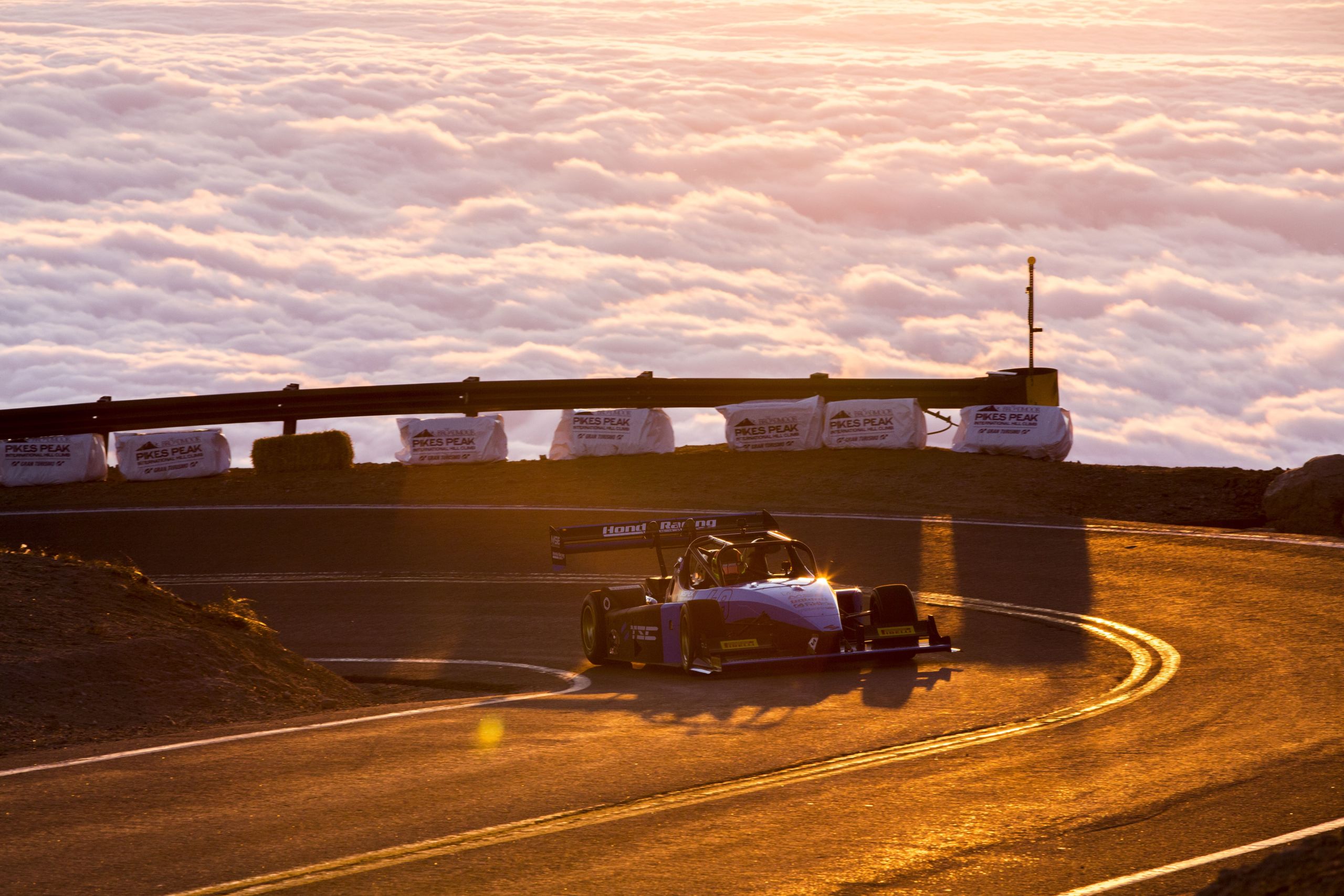 I'm certainly proud – it's something no Briton has ever done before – but for me, it's about more than that. One of the reasons why I was drawn back to it was when I went there the first year and saw what the event is about. It really suits my skillset in terms of not just the driving but also what kind of programme and car I could pull together. It may sound a little cocky, or maybe arrogant, but I never had any doubt that I couldn't win the event. But, also as a team, it's a huge achievement – even the logistics behind it as well as running the race itself. When you look how fast these cars are and how fast they're going up the hill, there's a lot of drivers out there where it just doesn't sit with them very well at all – it's very different to a road race track and you have to be on top of all the safety aspects of the car and things like that. If you get a suspension failure, where you can't really control the car, then you're in big trouble. Also, the conditions can change so quickly; practices start at 5:00am and its zero degrees outside, freezing, and there's ice on the road. And then you come to the race and its 20 degrees and the car is so different depending on the temperature – it's very hard to adapt to it, and because of all of that its simply not something that just anyone can do.
Facing the danger
For car drivers its actually pretty safe – there have only been two deaths – but the dangers are pretty obvious, and you have to mitigate those. You understand you've got to prep your car properly; you need to have everything in order and you've just got to be sensible. That's a skill that people don't really develop in road racing. You don't have the number of laps to push and build up the hill – you just have to get out and go. So, the danger is manageable – you know the track and you should keep it on the black stuff. The other side of it is that you really don't have the time to think about the danger. Time goes by so quickly – there is so much to think about that you have to push it to the back of your mind and just get your head down and drive.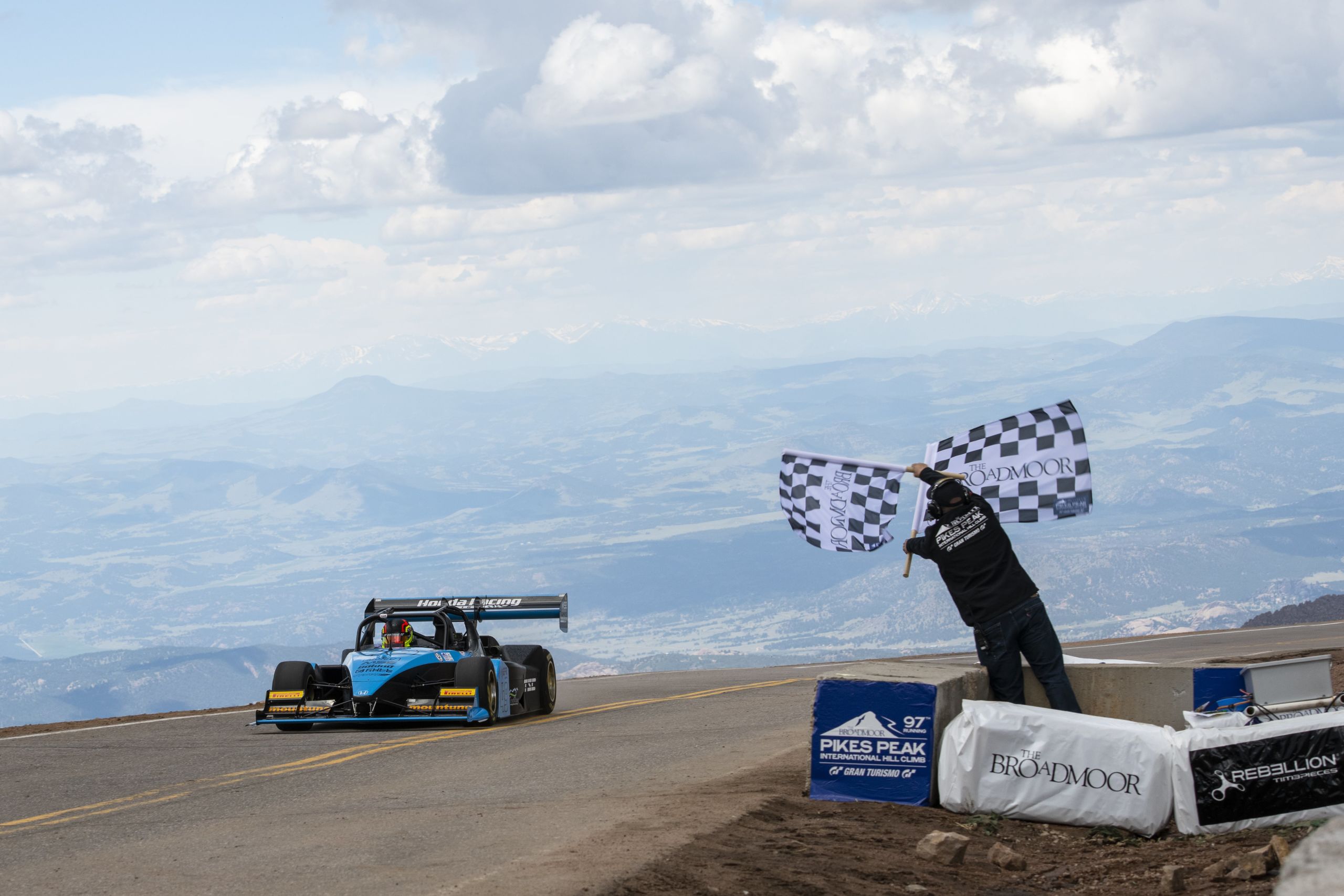 The mind's eye
I can visualise every corner and the different bumps, all the way up. That came from me being very lucky with Faraday's and then doing a simulator set up with me being essentially paid to learn the course during the work. I didn't need much encouragement to play video games! Albeit, very advanced video games where we get to go a step further, we can adjust car parameters and things like that. So, we were able to understand what makes us faster and that's incredibly important. Anyone who goes to the hill that says 'I don't know where it goes' is going to end up in trouble. If you are here to race and compete, you should know where every turn goes before you get there.  You create a mental map of everything around you, all the information on the bumps, whether it's in shade or sun – you need to pick your speed and your line beforehand. You are thinking about the different apexes, different gears and different lines on each corner because everything is going by so fast. From the 160mph straights to the 30mph hairpin turns, you need to be on it all the time, like second nature.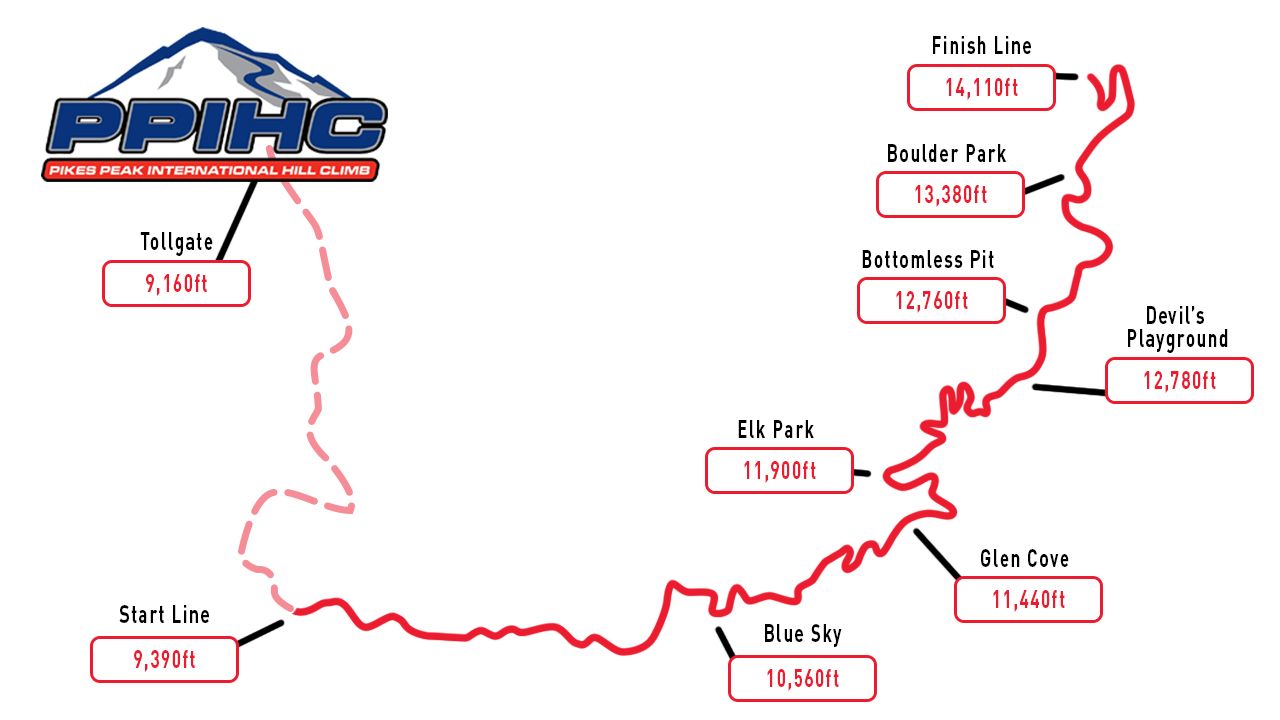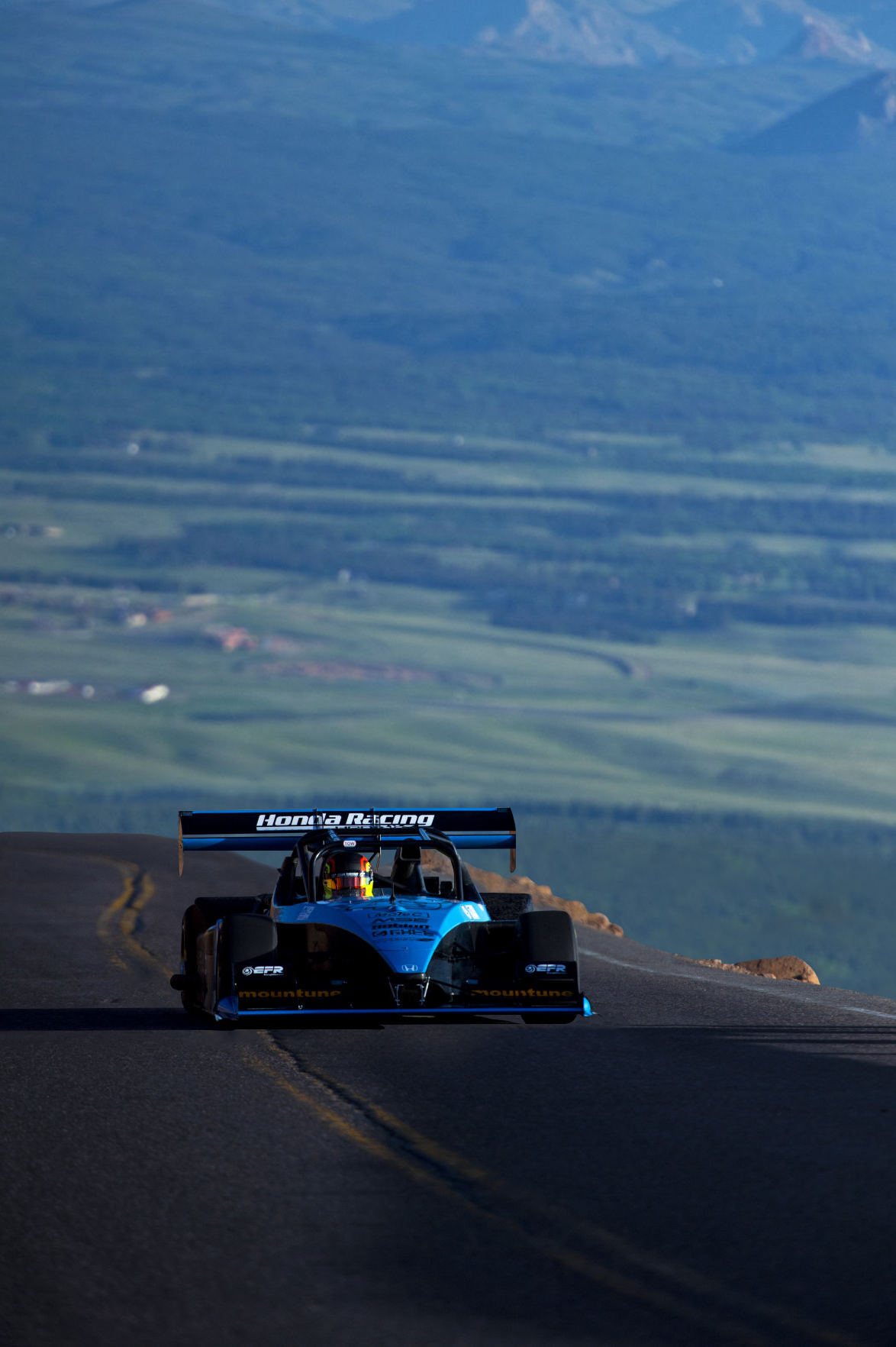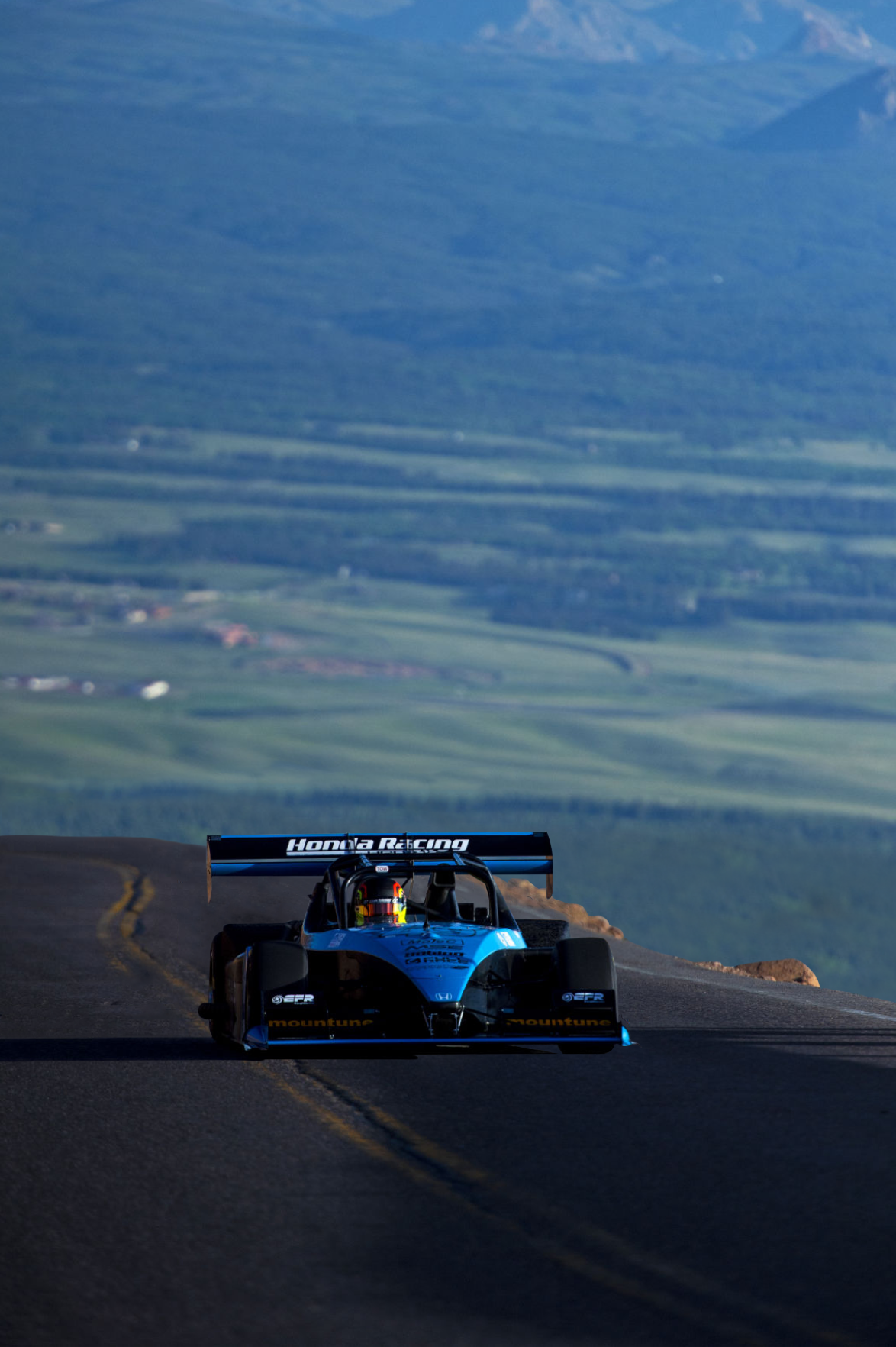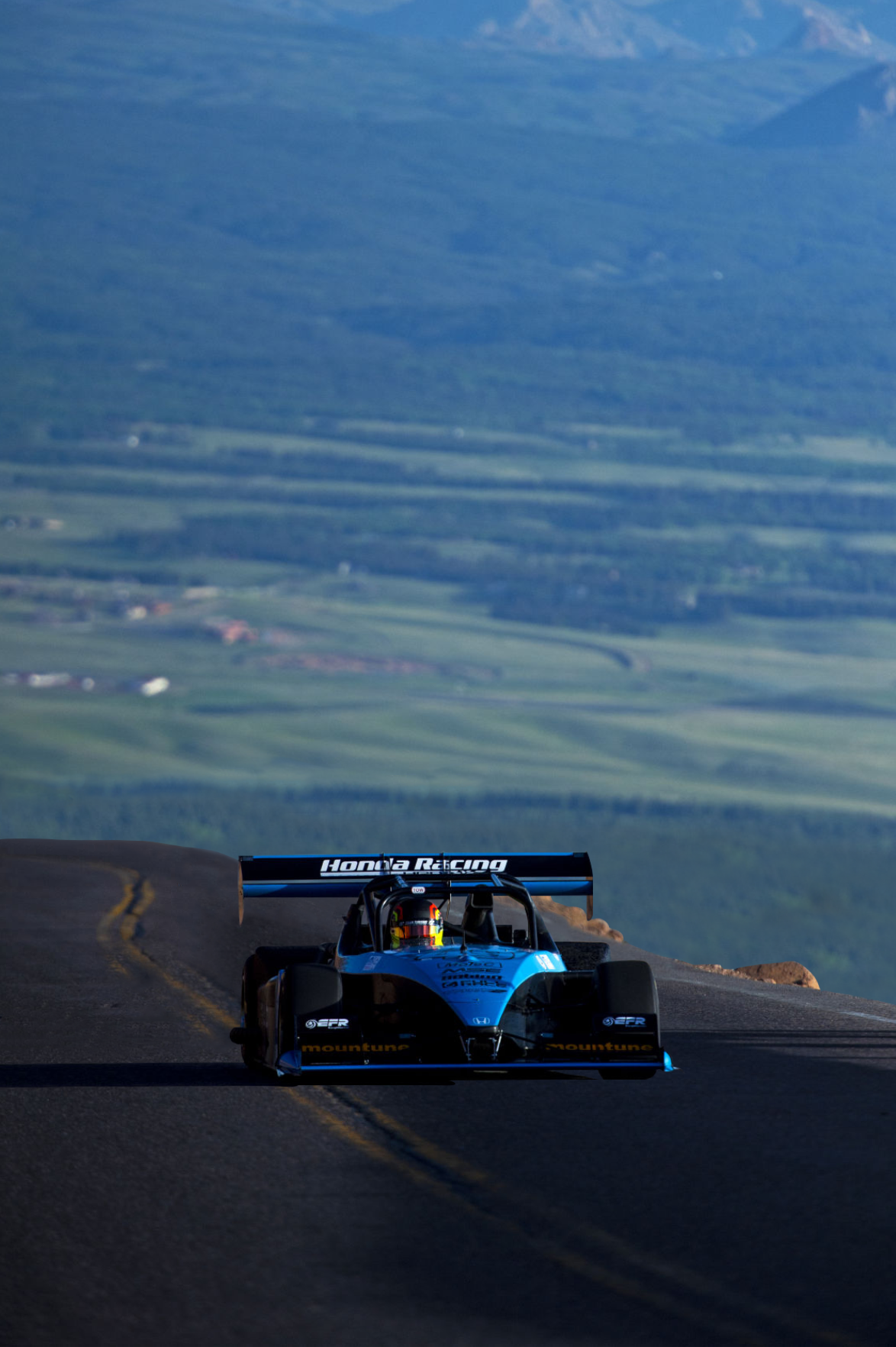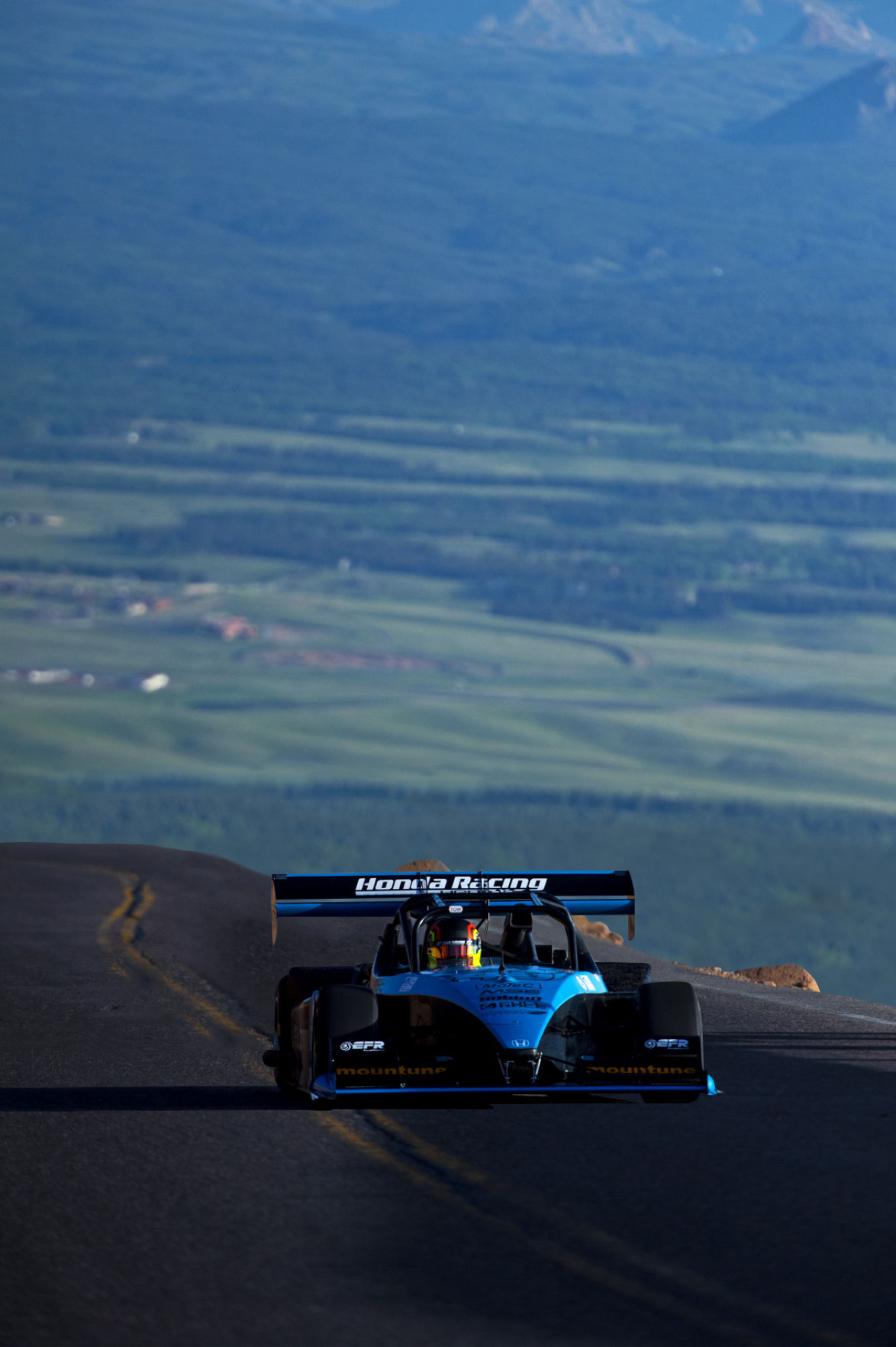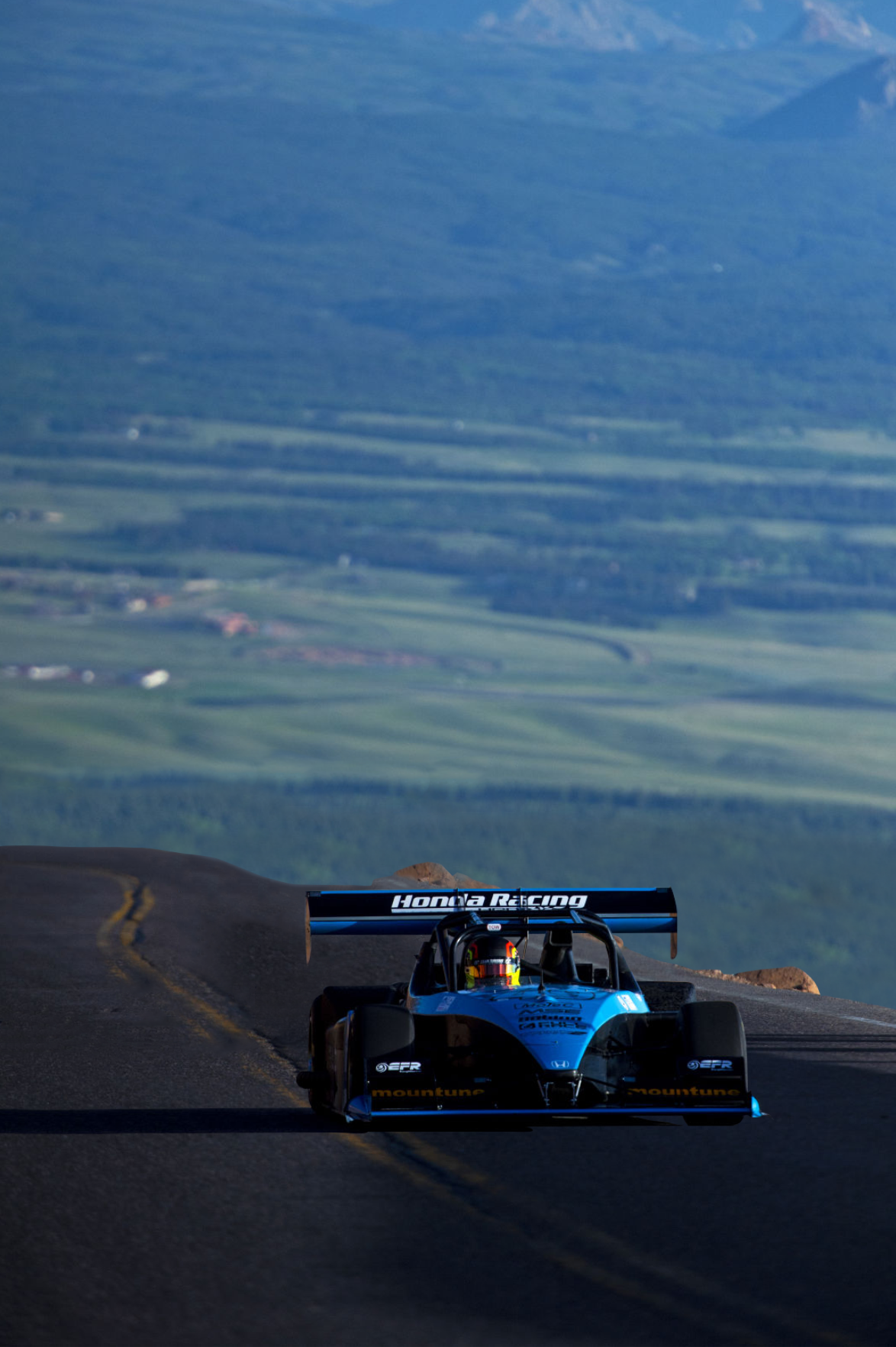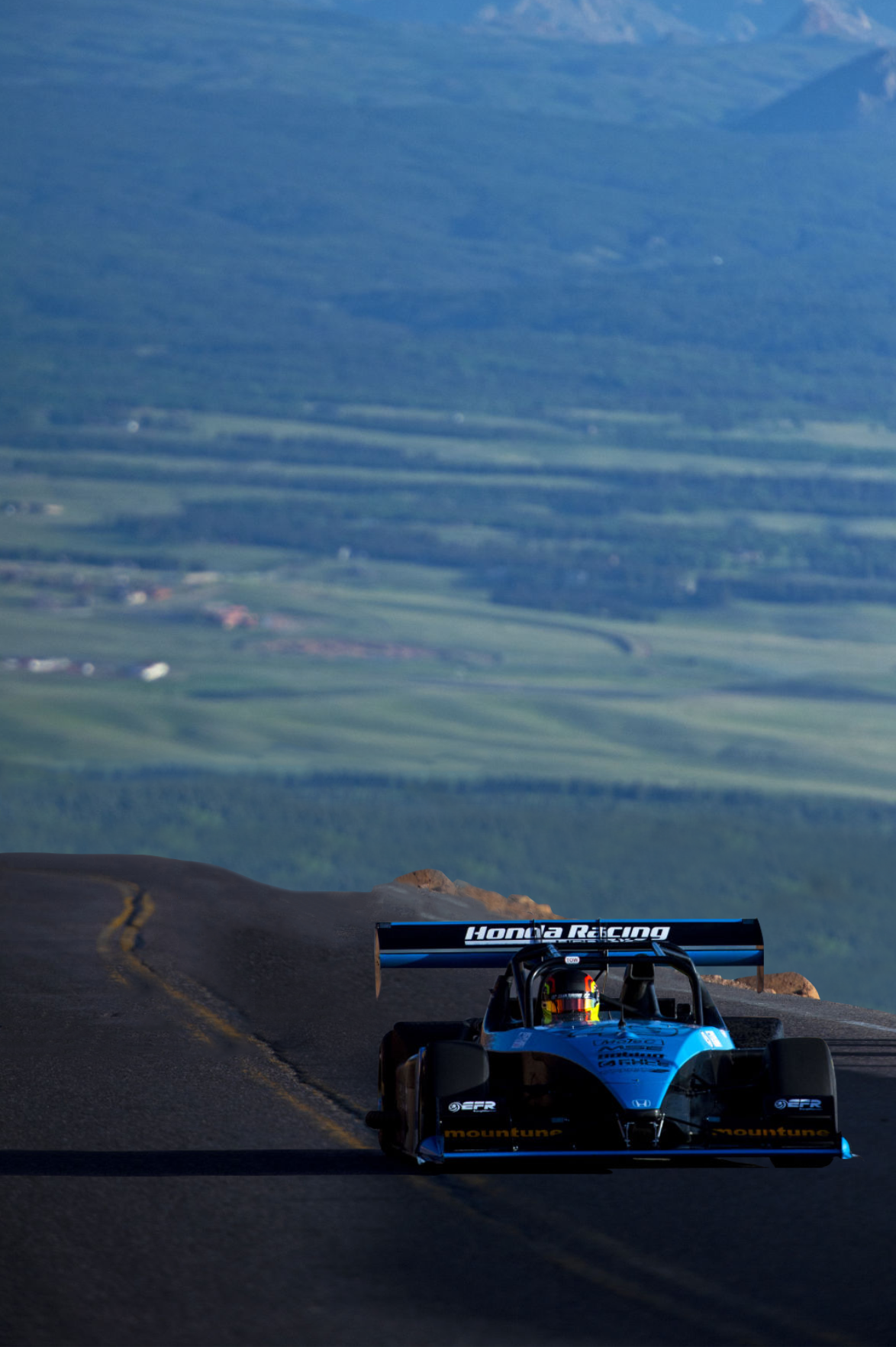 The Sendy Club
It's like a giant shed but that's the team. We're a group of guys who really got the feel for it and enjoyed the engineering and technical challenge. We don't have the facilities of the likes of Ferrari and McLaren, but we get the job done. It's a little community, and we all borrow each other's tools; we have welding, cutting, fabricating – a whole bunch of stuff. We take advantage of all the backing we can get from sponsorships and the likes of Honda who are providing us with technical support.  We're quite laid back, and I think that's definitely a huge lesson to be learned in the UK – out in the States racing is a lot more laid back by itself. It makes racing a lot more enjoyable – we all know that even if the car doesn't run up the hill, we're still going to have a good time doing it.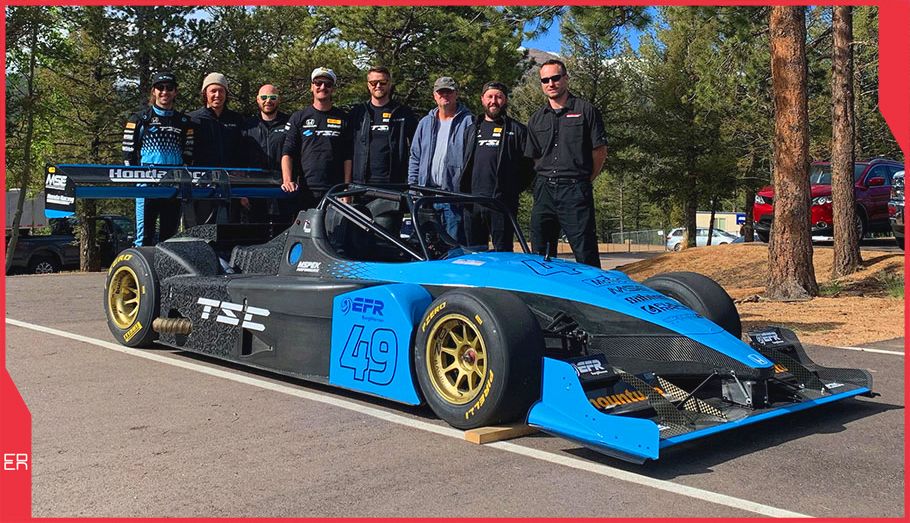 Taming the Wolf
The car is a Wolf GB08, which is typically a track car, so we had to heavily modify it to go up the hill. There are two parts to the modifications: firstly, we needed to modify the car to make it compliant to the rules and safety requirements of the running up the hill, then the next part is to optimise the performance to make it go as fast as possible! So, the first part was to create and attach the cage, the big jungle gym on the top of the car. Then, we move on to aerodynamics and making the car lightweight. We stripped back the cowling on the wheels and added a huge front and rear wing, which was custom made, to generate plenty of downforce. We also had to add much larger Pirelli tyres than the car already came with for better raw mechanical grip. The next step was to add in the turbo. This offset the reduction in weight from the front of the car and shifts the centre of gravity to the rear, which helps with traction. You also have to find the sweet spot with the suspension, because you want a car that is not only easy on the bum but also has the stiffness needed to support the download on the car. It all comes together with the engine and the turbo to really get the most out of the car. All the modifications meant us ending up with a weight of just 568kg, which gave us a similar power to weight ratio to that of an early 90s Formula 1 car.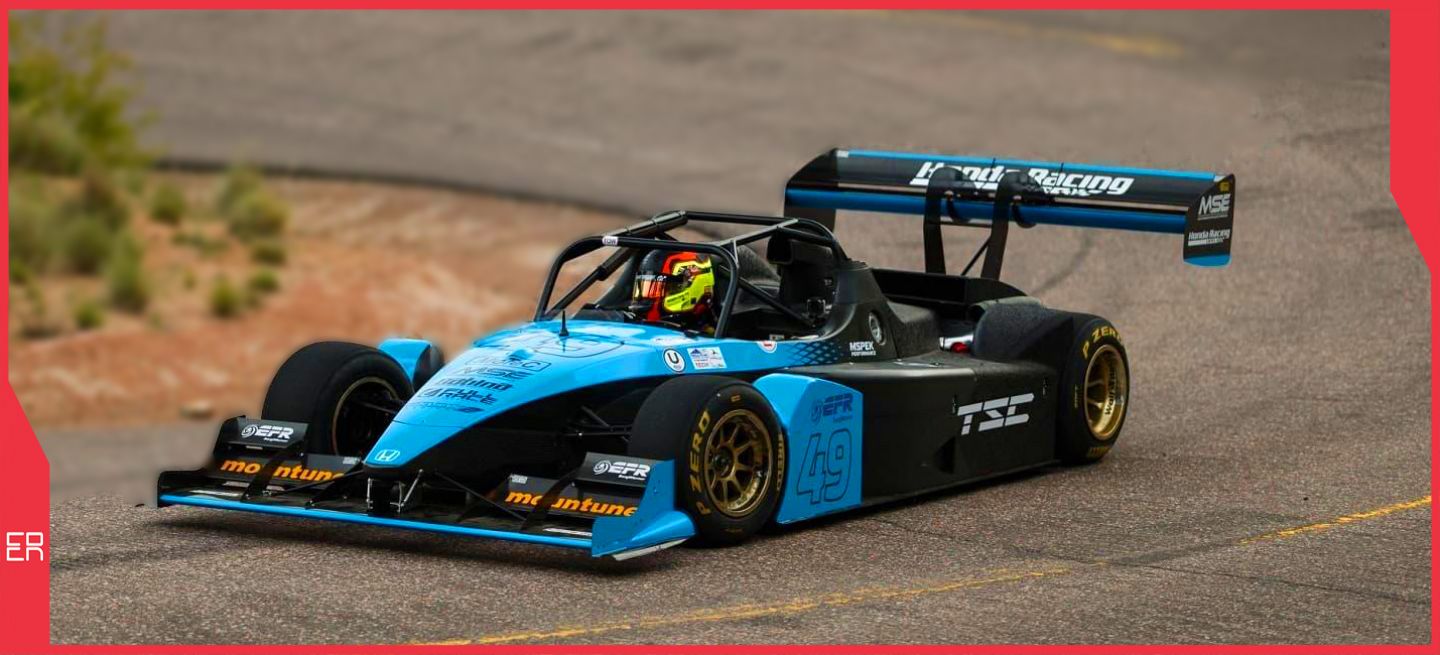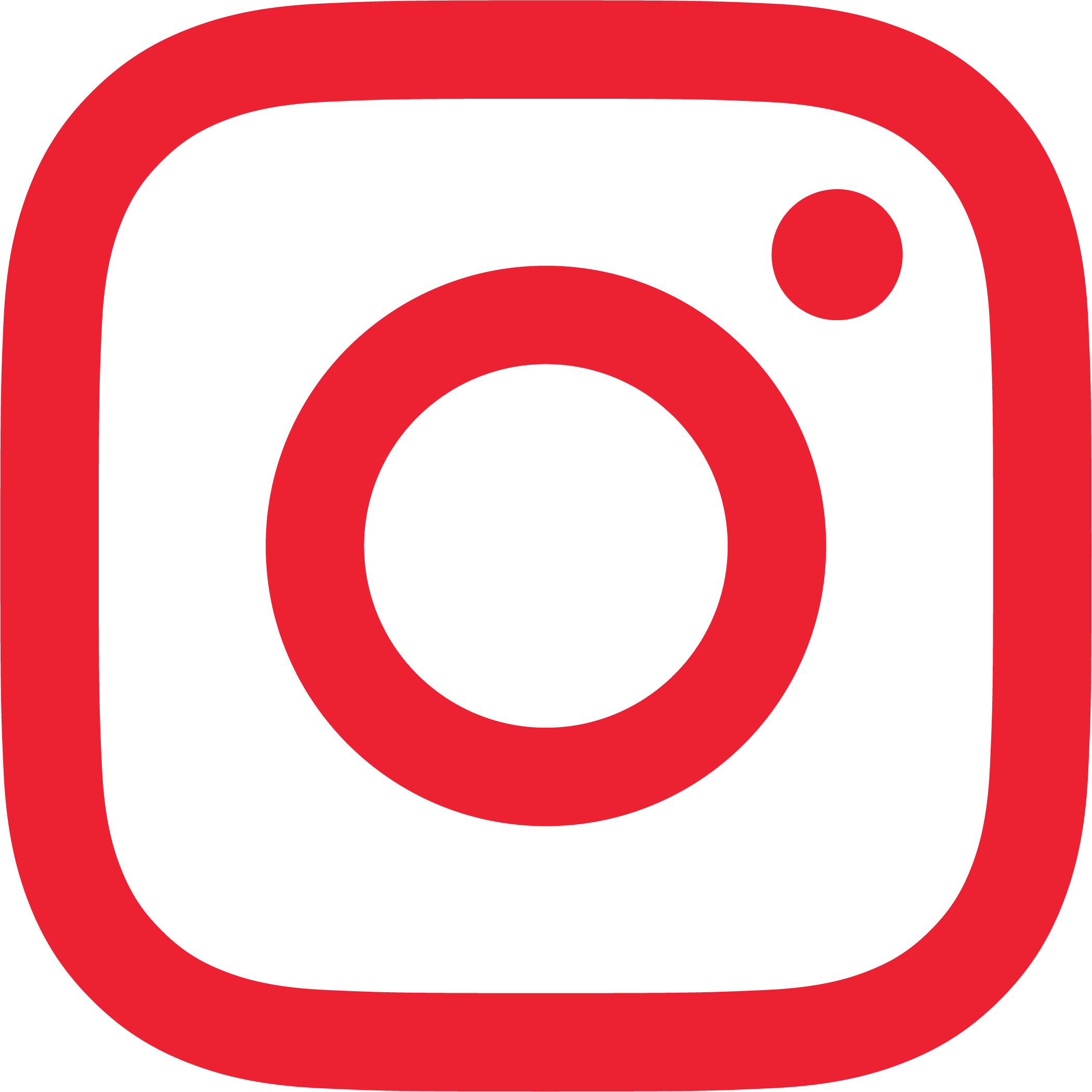 @thesendyclub
Background Image Credit: Stephen Sullivan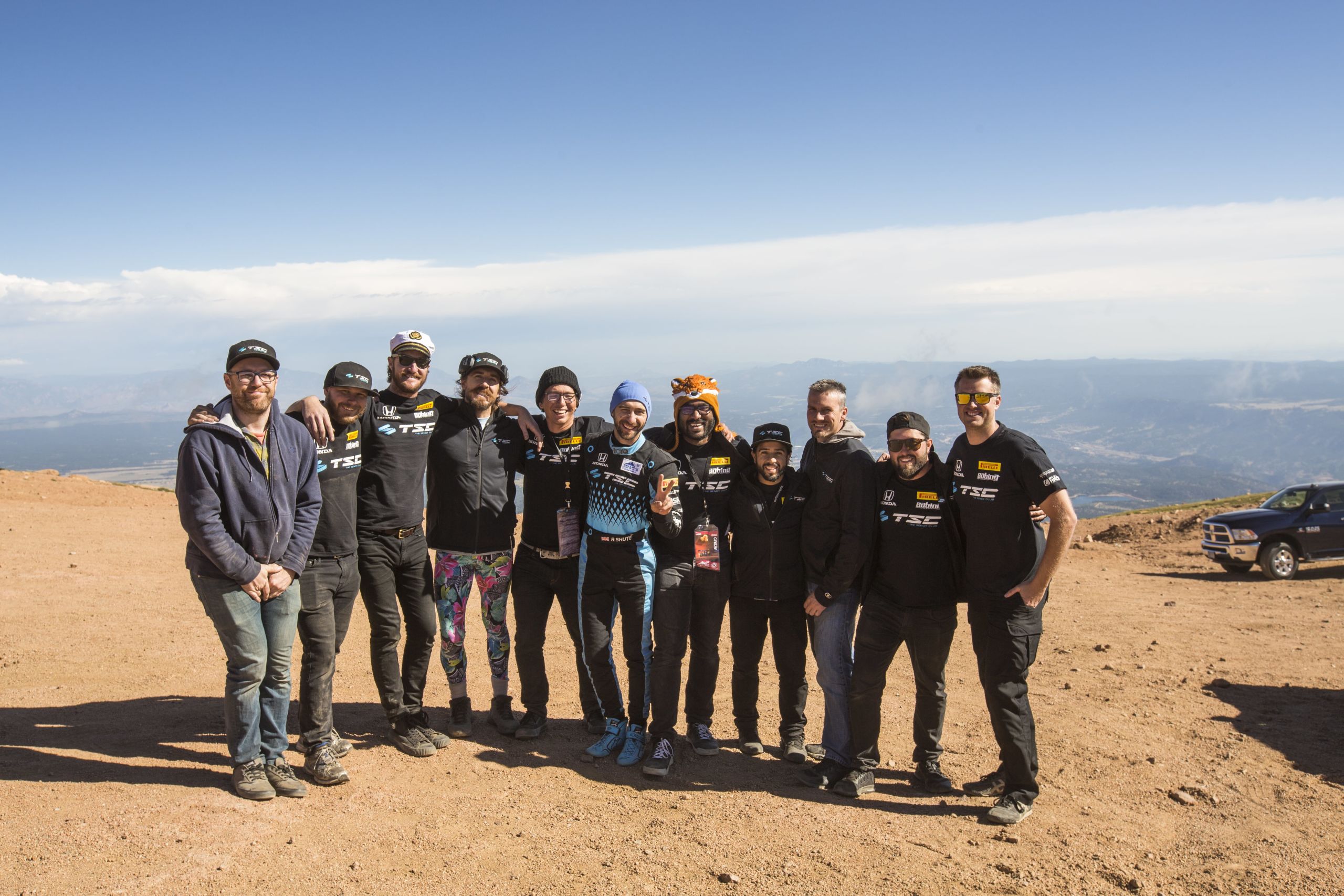 Powered by Honda
When it came to the engine, it was a real no brainer. The car already came with a Honda Racing HPD engine installed, which we could have swapped out, but it was blindingly obvious to us that this was the best possible choice. The engine lends itself so much scope for big improvements by making small modifications. We were so confident on the platform because it's proven itself time and time again and it all fits inside such a lightweight and small package. Then the huge Borg Warner turbocharger makes so much difference – adding a big boost in power and performance when you need it the most. All of this was assisted by the technical support from Honda to make sure we got the best out of the engine overall.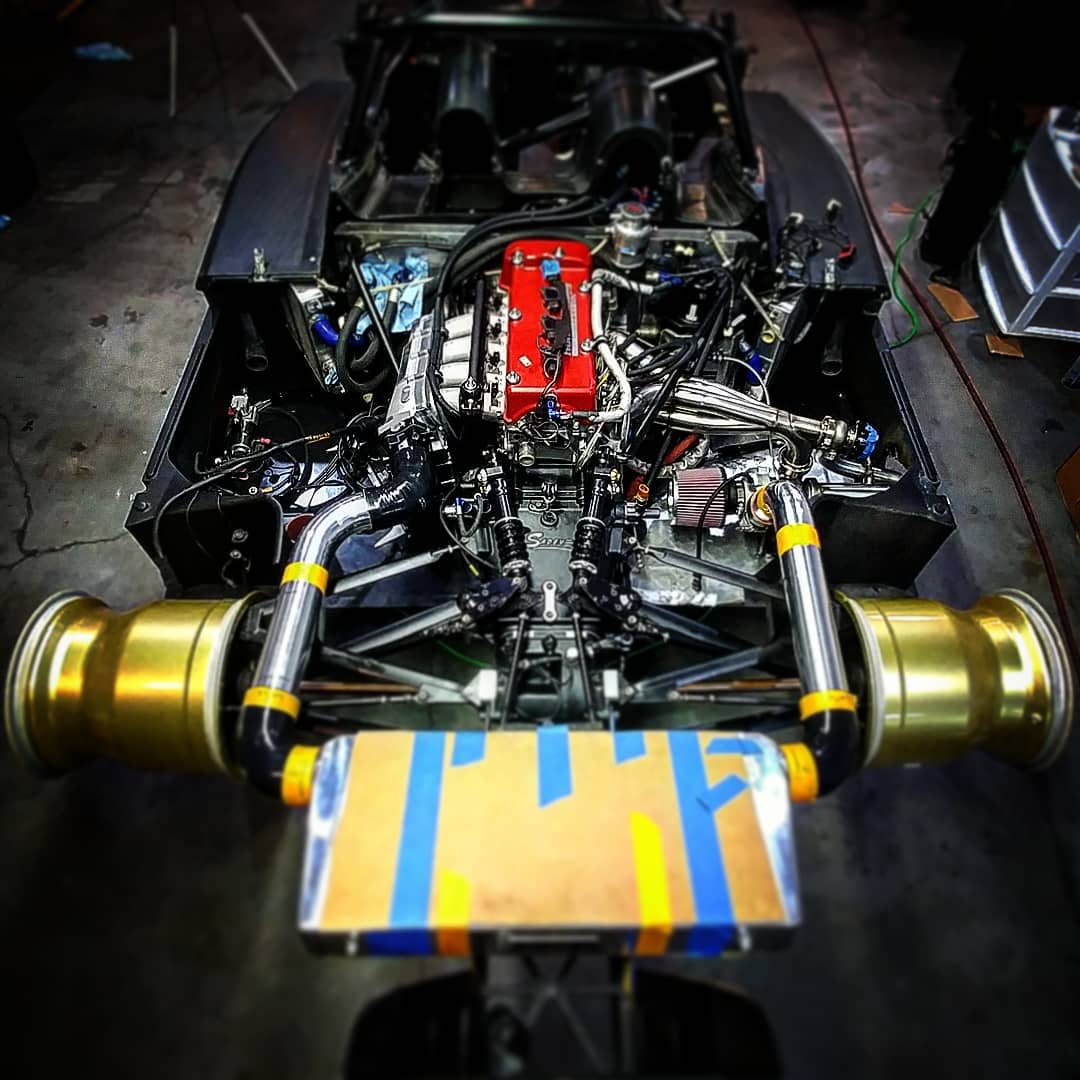 Learning from the past
One of the main things we changed from last year to this year was the size of the turbocharger. We opted for a much larger turbo, which does come with its own challenges. A larger turbo needs a larger intercooler – you have slightly more lag and spool, but when you compare it with such a light and nimble package, the rewards certainly outweigh the risks. We also opted for a stiffer suspension. But the main thing is that we not only had an extra year of experience both as a team and a unit but also the data to analyse from the last run so that we could see where we needed to improve. When it all came together, and we started to test, the tenths were coming off more and more, and we were finding where we could refine and make further improvements. As well as all this, the conditions on the day can make a huge difference and, in many ways, we got lucky with the weather at the time.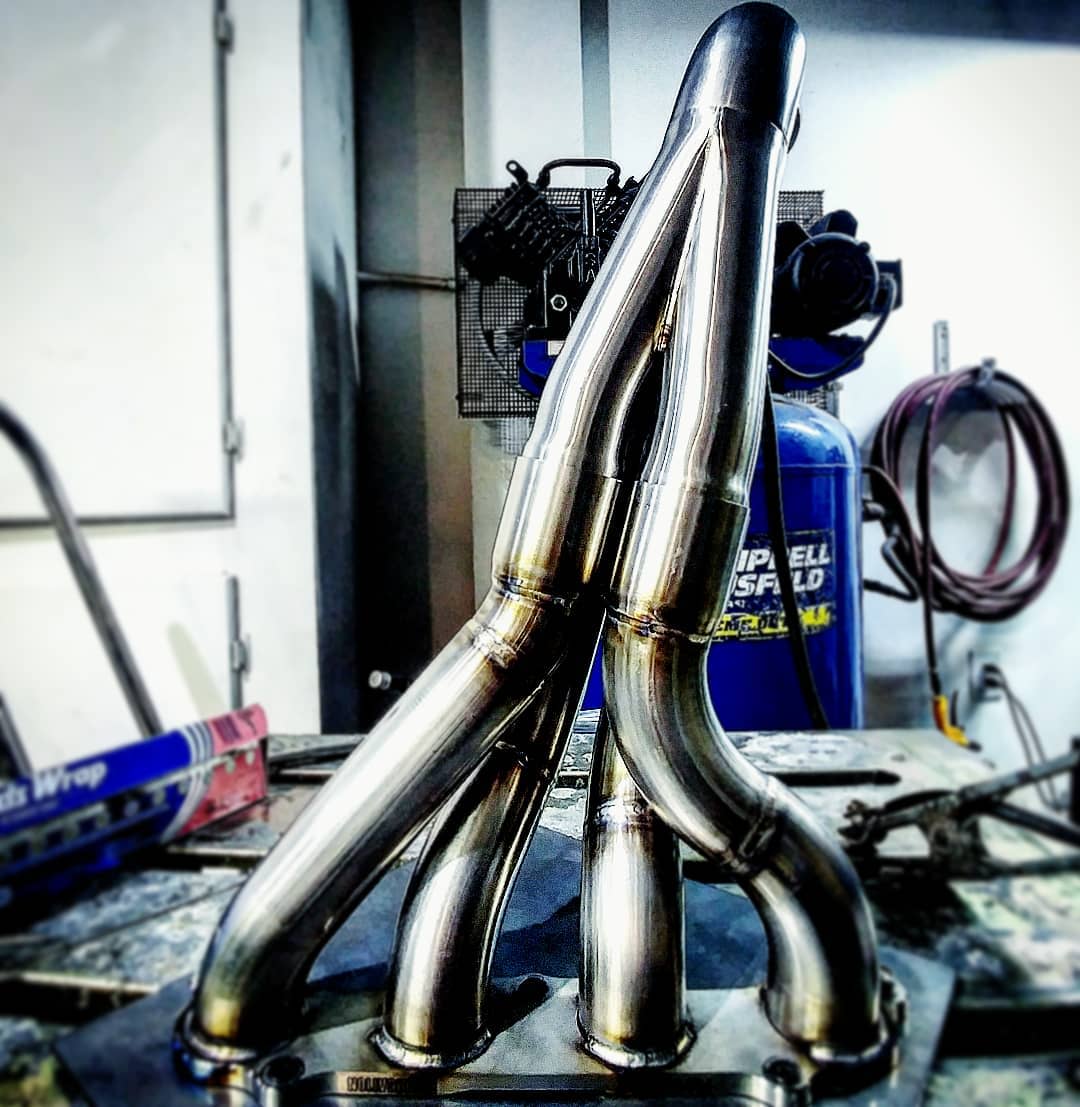 Managing the run
We'd set ourselves a goal of 8mins and 30secs, but we had to cope with engine misfires, which sets off a bit of a feedback loop and causes more misfiring. Ultimately, you know that you only have one run, so you just have to manage and deal with it. That's the main part, learning to cope when things go wrong, and a lot of the time it's what sets apart the best from the rest.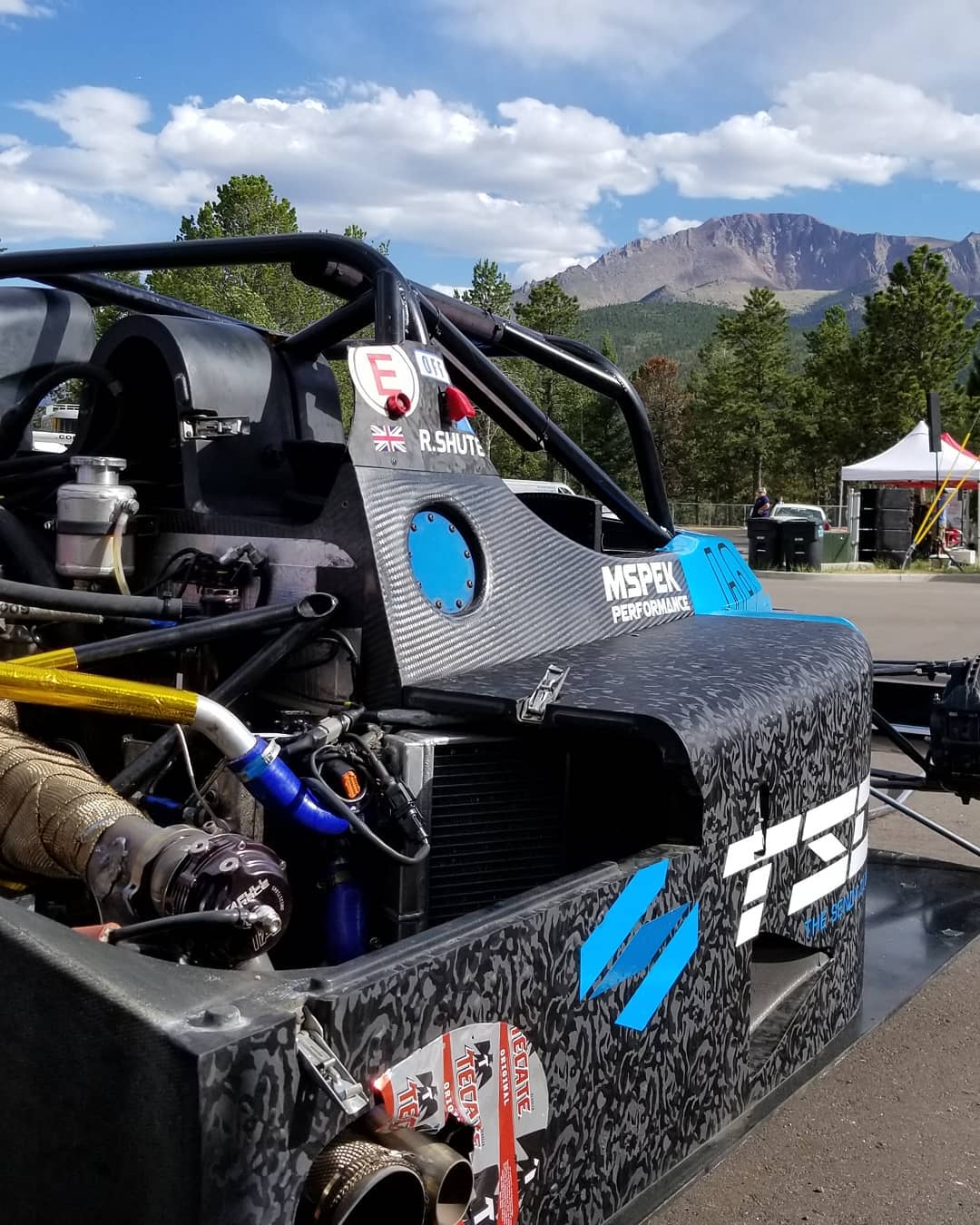 Electric vision
We chose to run this year on internal combustion, but we're certainly not opposed to running electric. I'm familiar with running electric from my first year on the hill, and Volkswagen went a big way towards proving what electric can do last year with their sub-8-minute time. That really set the benchmark for the future. It has clear benefits: two-pedal driving, no shifting and instant torque so that you can really focus on what you are doing as a driver. While there are benefits to using gasoline with a turbo, adding a hybrid unit can have the same effects. Plus, electric has the controllability and the response that IC simply doesn't have. It's very exciting! It would be really cool to get the drive train from the NSX in there – the big engine with the electric motors can make for some really exciting effects on the way the car runs and behaves, so it's certainly something to consider.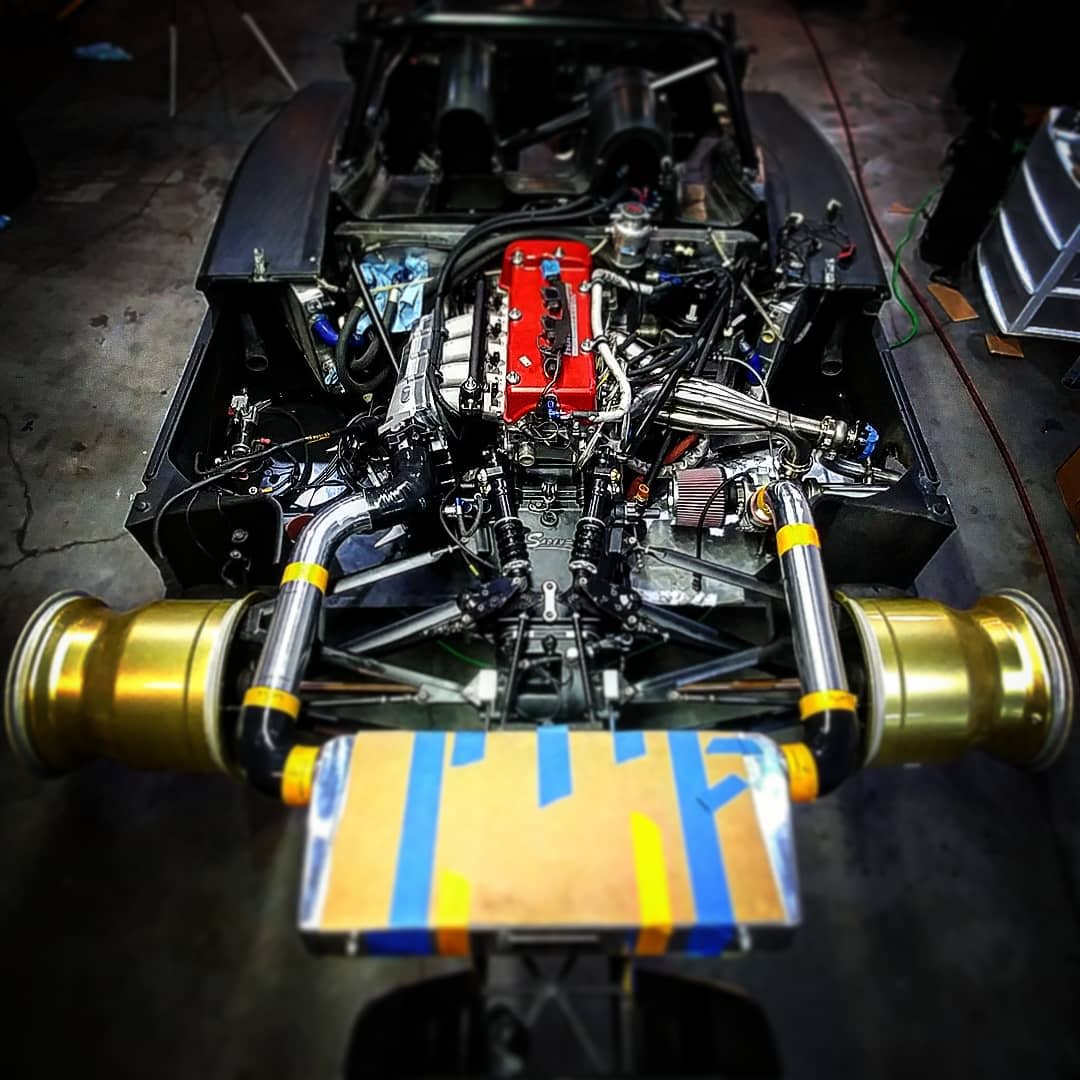 Looking ahead
At the moment we're about to finish the analysis of what went well and what we can improve on for next year with the current programme. And then there's a couple of different things we can go through to do better. It's basically sitting down to see what needs to be done and then making that happen. I think there is a critical opportunity to go for a slightly bigger capacity engine with Honda to see if we can get more out of it at least as a baseline. There is also an option to run without the turbo and instead use nitrous. Of course, there is always the possibility of going with hybrid – I'd love to get hold of an NSX drivetrain, that would be really cool to play with!
I'd love to go back with Honda. The product has proven itself time and time again and being partnered with you guys, especially seeing what's been done in all sorts of racing series, is a huge deal. It's kind of cool to wave the Honda flag.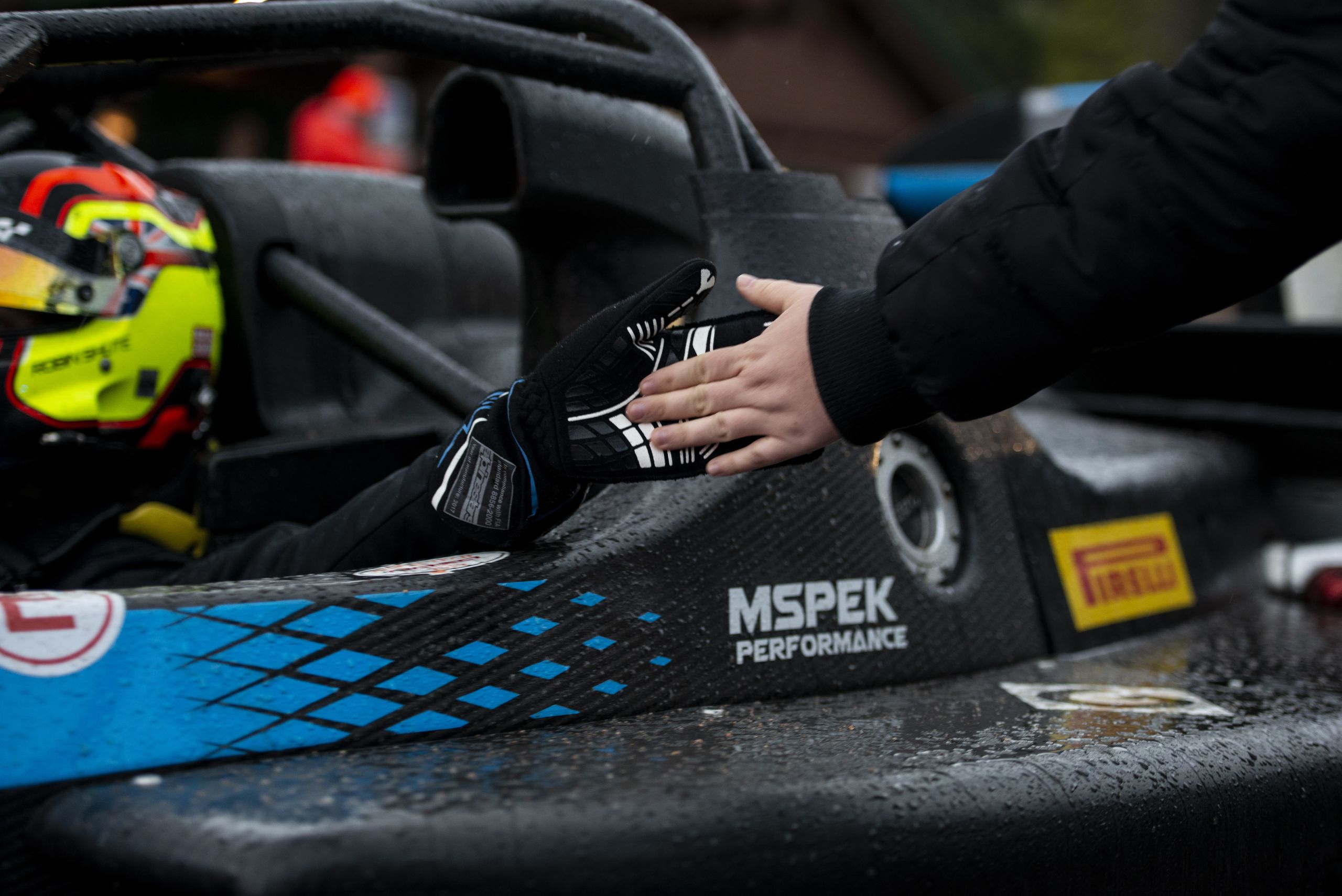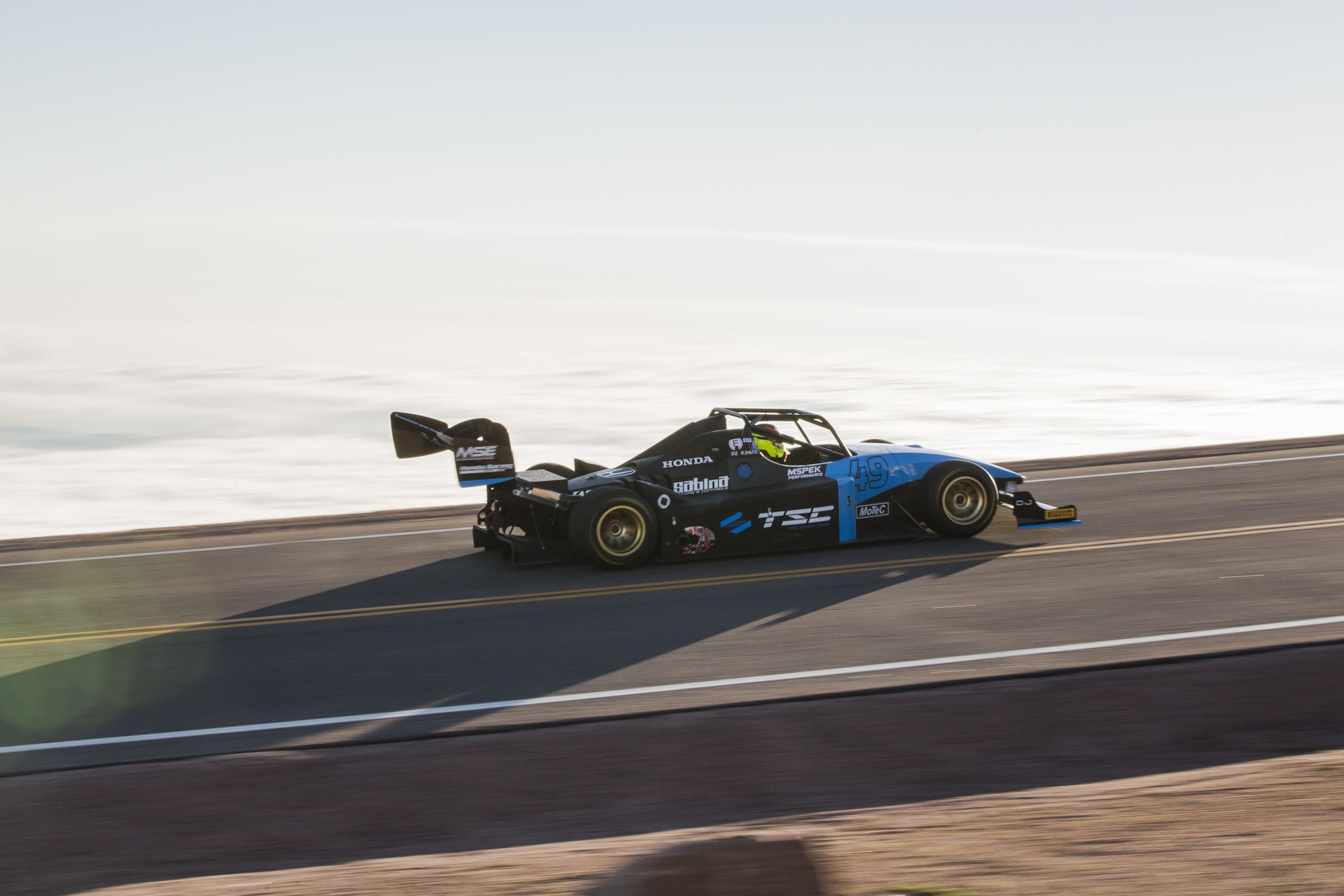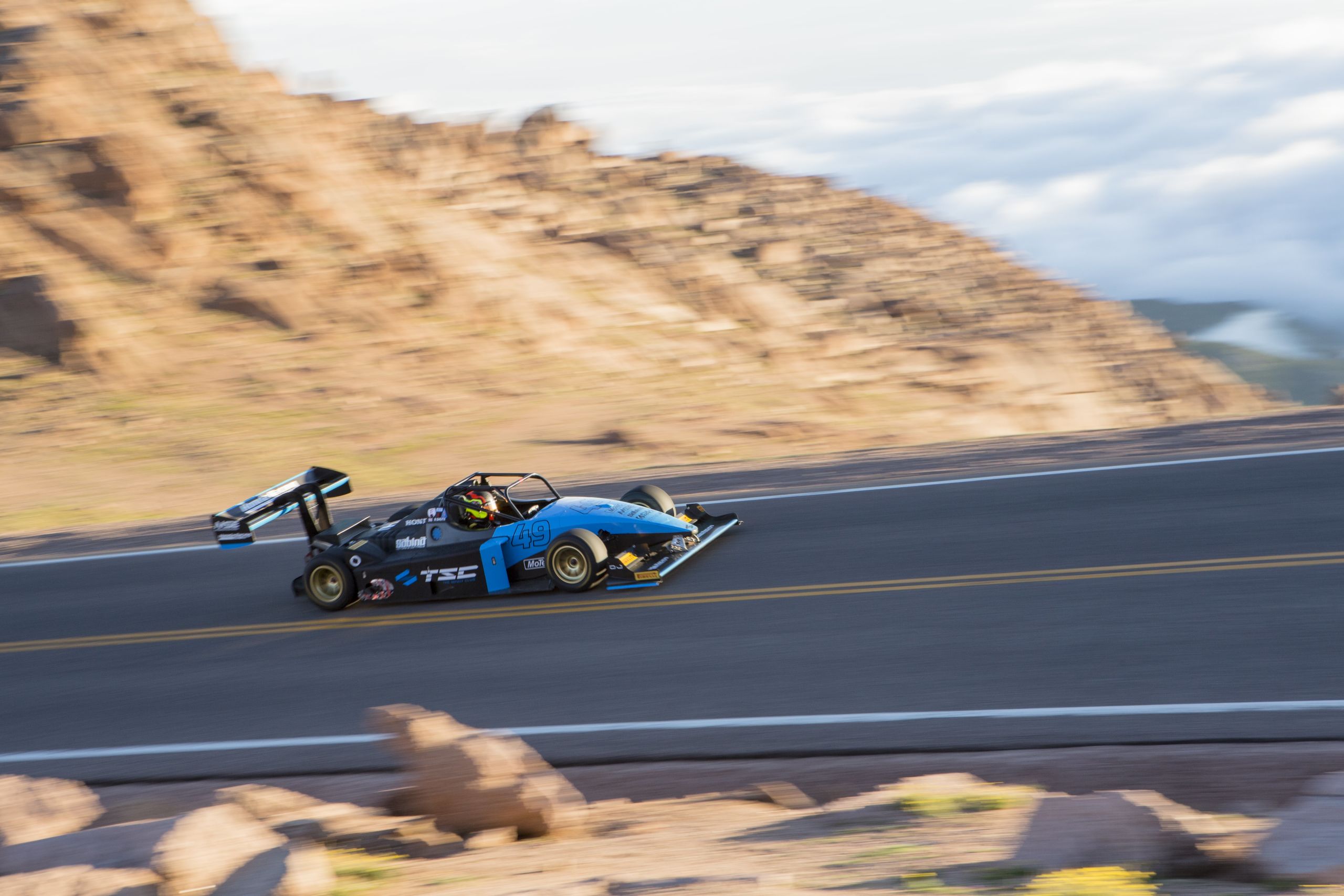 "I came from being somebody who enjoyed Honda but didn't really understand what the product was. Then, having used it, I'm really becoming a fan of what it is and what it can do. I think that is a testament to what the product is. That's what I find so neat – it's just really accessible performance. So, that's sort of what I'm shooting for next year."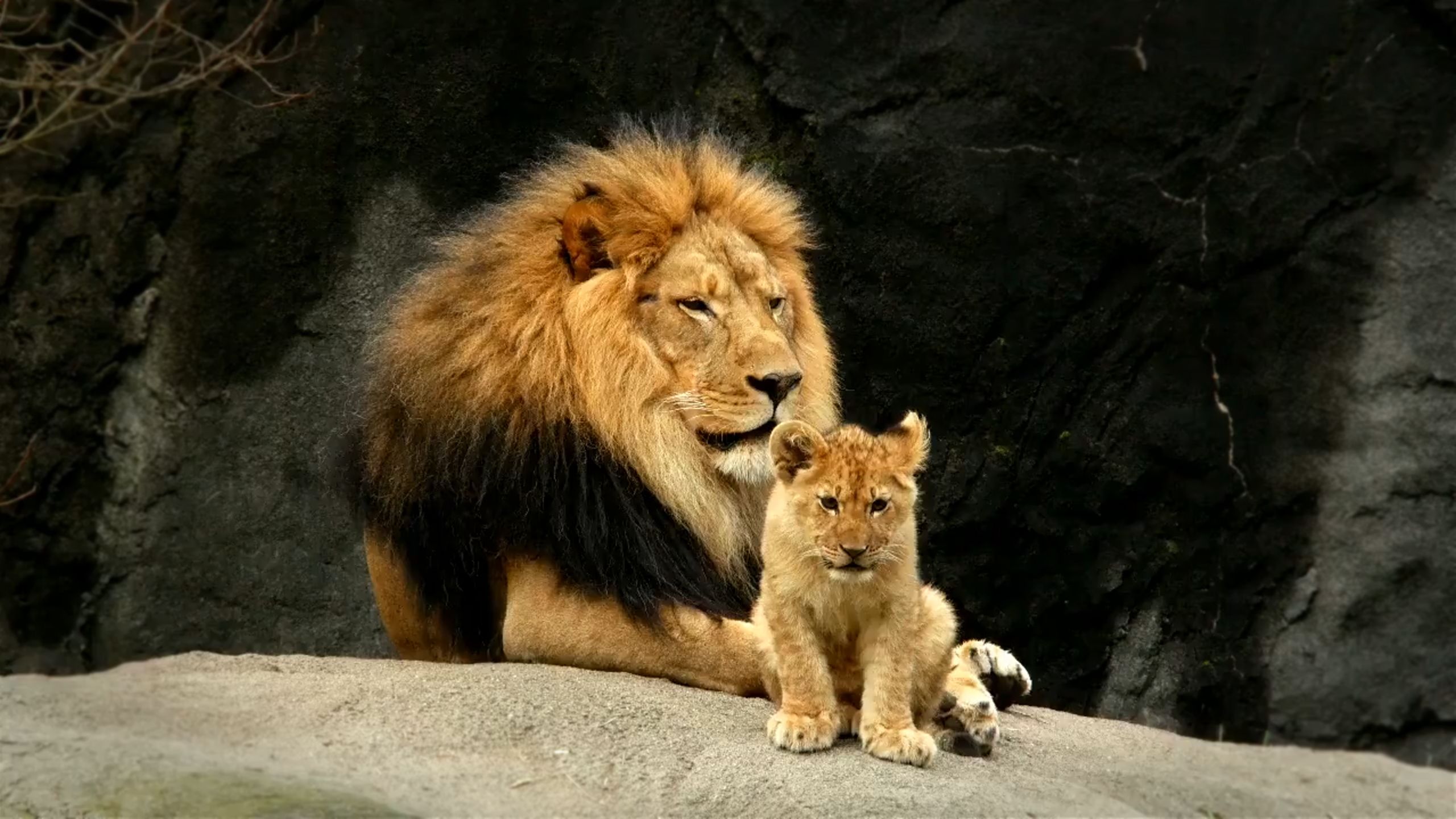 For the final word, we moved over to Tony, Robin's dad, on his passion for motorsport and his pride for his son.
I've had a motorsport licence for 50 years and I'm still competing. My passion was rallying, and I was very lucky. I lived in Detroit for a while and I did the Pro-Series Championship there, and I did the Motoring News Championship in the UK. So that's really where it all started, and then I spent most of my life as a professional driver in that I was doing chassis dynamics with Lotus. I've earned a lot of my income over the years testing motorcars. I was at Lotus for 25 years and, of course, was involved with Honda and Lotus in the peak days of Ayrton Senna.
I've always had this image of Honda being a very innovative, high-tech sort of company, and the stuff they make is precision engineering. 
I've always been around motorsport. I was very lucky that Lotus would lend me a car at the weekends to do Club-Type Motorsport and hill-climbing is one of those sports you can do while also having a professional job. 
I love to drive and I particularly love driving in the wet. I don't know why, but I do. I guess in some ways it's less effort really. And that's something that's rubbed off onto Robin. Robin's obviously not competed for the number of years that I have, but he's already competed at a much higher level than I have and ever will. So, it was impressive – it was great to go to Pike's peak!
Robin's really captured the engineering side of it. The team are really understanding of what's going on – that's the key to it. You work out how to drive it forward. The ability to do that, and to be a top-level driver, I think is really impressive and the bit I enjoy. It's great, and I feel it's something that's well earned.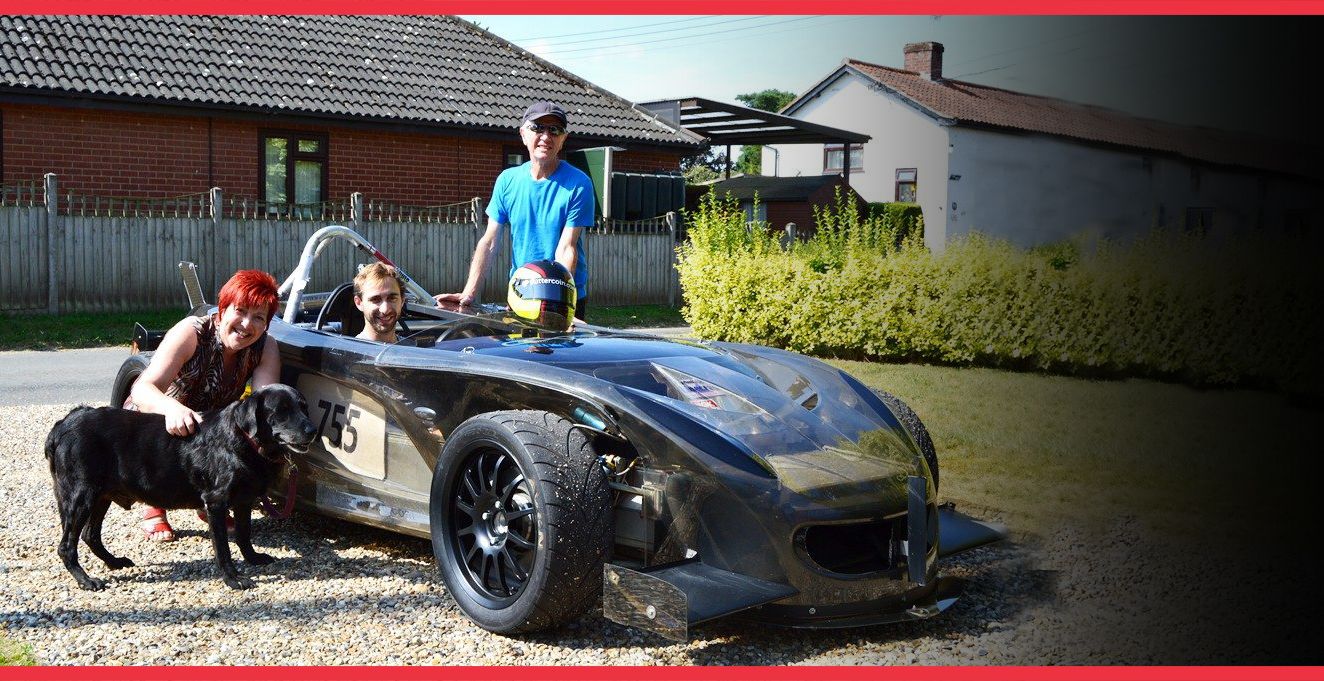 FOR MORE INFORMATION ON ROBIN AND THE SENDY CLUB, YOU CAN FOLLOW THEM at: