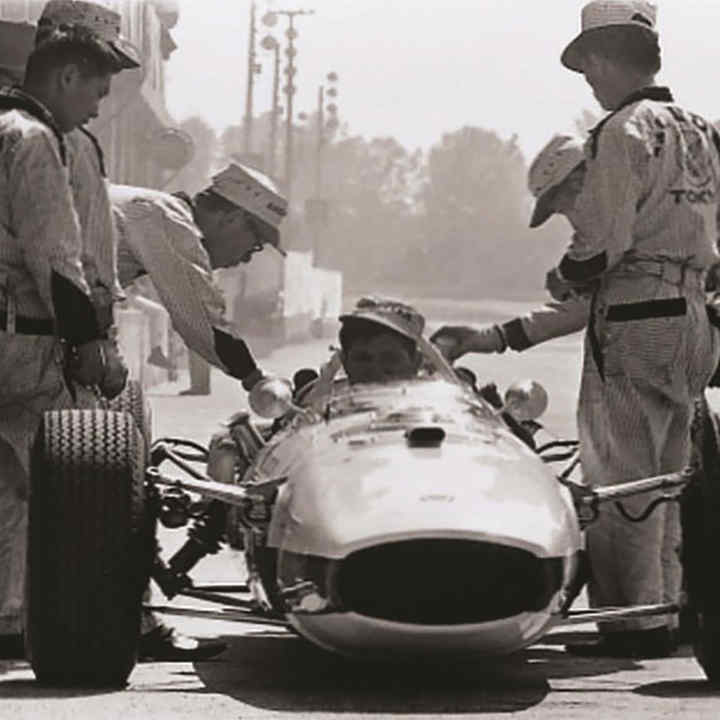 A baptism of fire
Soichiro Honda said that 'success is 99 percent failure', and we've experienced more than our fair share of challenges since we started testing in 1962 in preparation for our very first Formula 1 race in 1964 at the Hungarian Grand Prix.
THE EARLY YEARS

A GOLDEN ERA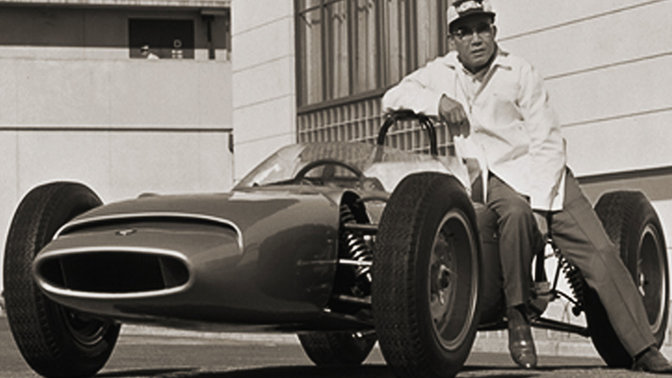 1962 - Igniting the desire
The legendary Honda RA271. It was the first Japanese car to race in Formula 1 and was powered by a 1.5 litre V12 engine. We were one of only a few teams that built both the Power Unit and chassis. It was a purebred Honda through and through.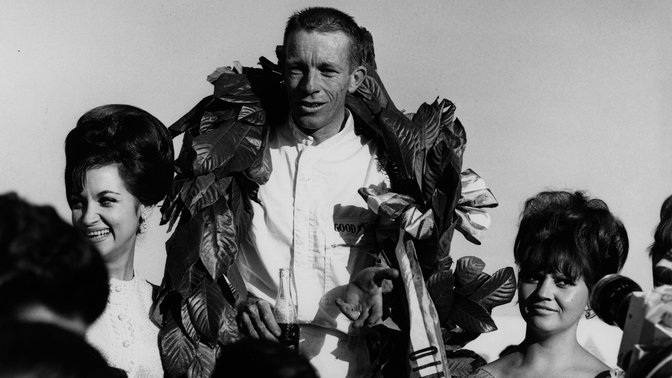 1965 - Passion burns
It burns within everyone involved in racing and the hours of preparation make all the difference. What our teams learned in those early years eventually brought us our first victory in 1965 at the Mexican Grand Prix.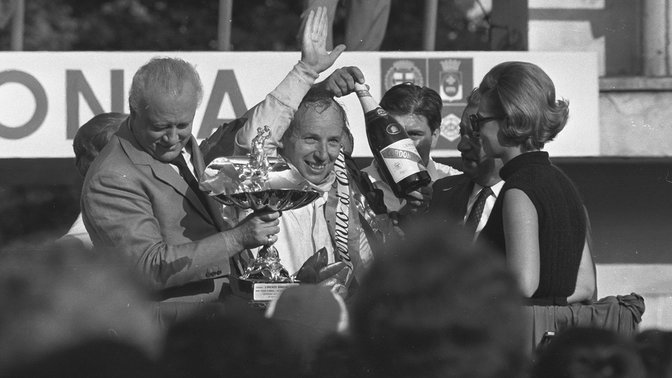 1967 - The heat of competition
John Surtees helped develop the iconic RA300. It had a 48-valve, V12 motor and he raced it in 1967 – powering his way to take the flag for our second Formula 1 win at Monza. After this great success, we had to stop in 1968 and focus on our road cars, but we returned in 1983.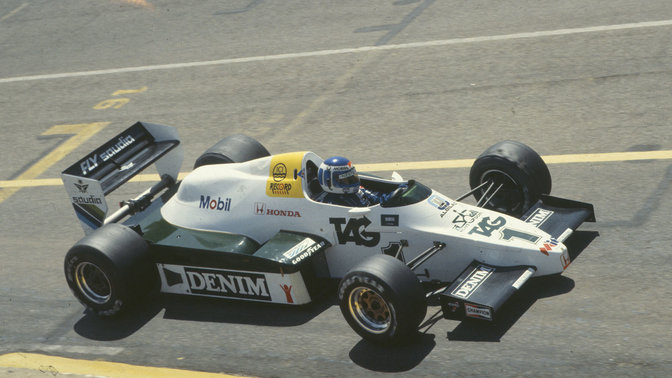 1983 - The flame never dies
Watching the calendar pages turn wasn't easy and 15 years later we were back; returning as an engine supplier to Spirit Racing, with the electronically-controlled, programmed fuel injection – PGMFi – 1.5 litre V6 turbo RA163E. It felt good to be back.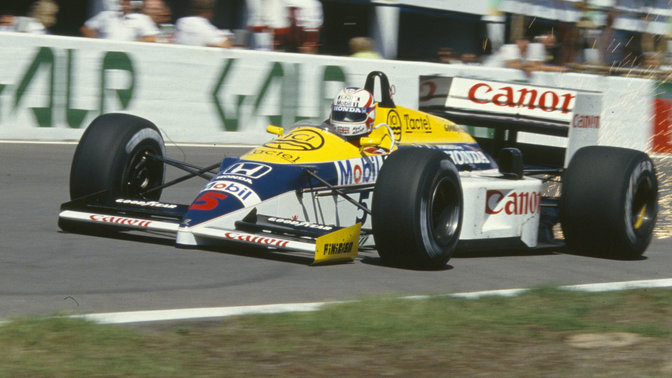 1984 - Burning brighter
In 1984 our persistence, perseverance and willingness to take chances was beginning to pay off and Keke Rosberg won the Dallas Grand Prix in the USA in a Honda-poweerd Williams car – we were back! However, as before we weren't satisfied with a win.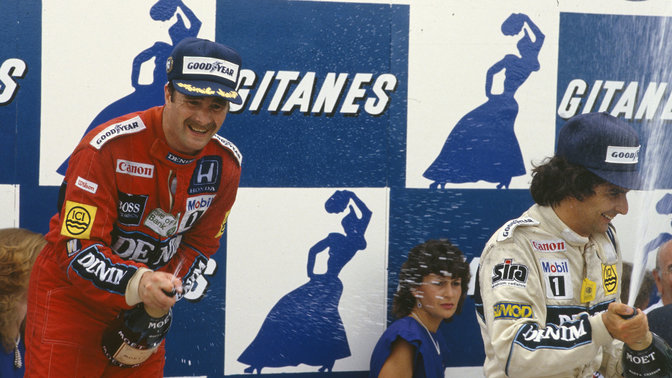 1986 - Turning up the heat
Our RA166E V6 turbo engine was dominant and the Williams-Honda FW11 was considered one of the most powerful cars of the 1986 season. We missed the Drivers' win by only two points, but with Nigel Mansell, we nabbed the Constructors' Championship and it marked the beginning of a golden era.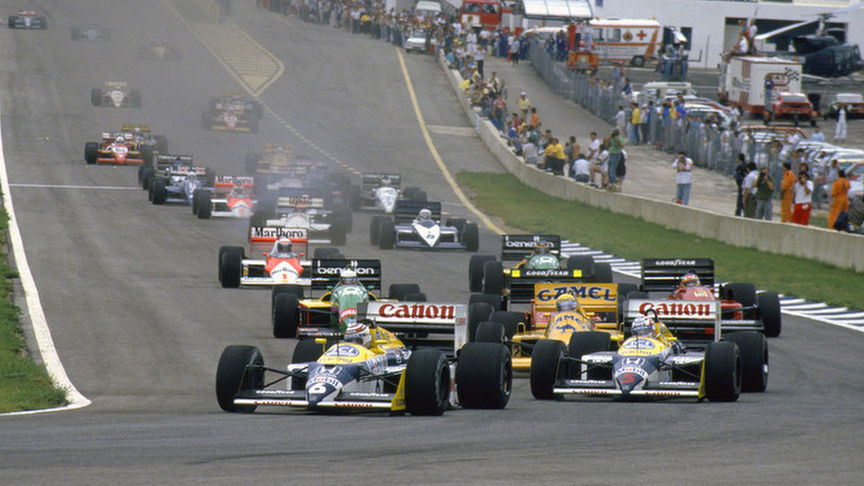 The Golden Era
In 1987, powering both Lotus and Williams, the victory Soichiro Honda had always dreamt of came true – we won the Drivers' and Constructors' World Championships.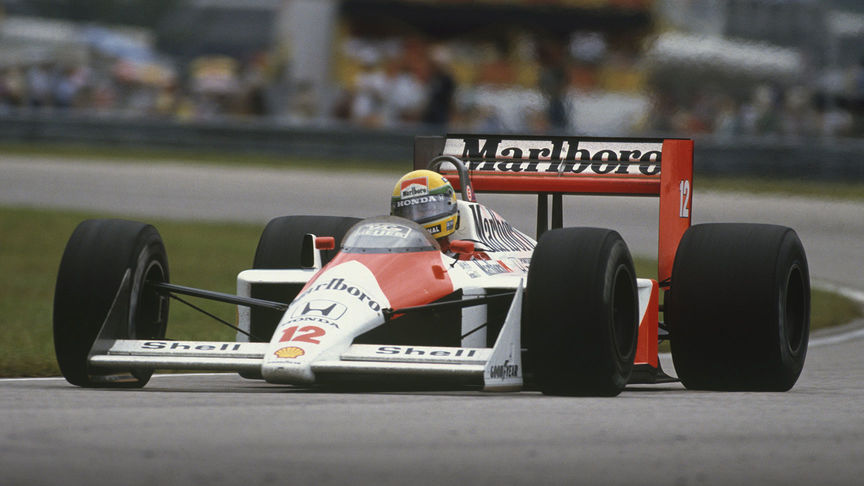 Honda power
Our winning streak continued in 1988 with McLaren taking our engines to the pinnacle of success with Alain Prost and Ayrton Senna driving the turbocharged RA168-E V6. We won 15 out of 16 races on that years' calendar with Ayrton taking the Drivers' Championship and we claimed the Constructors' once again.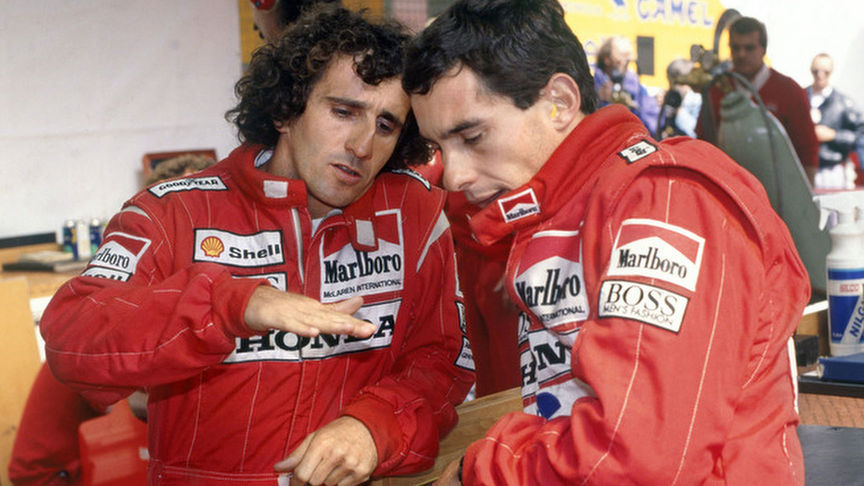 Driving legends
In 1989, McLaren-Honda team opted for a unique V10 engine strategy after turbos were banned. We bagged the Constructors' Championship yet again with Ayrton Senna and Alain Prost – this time with Prost taking the Drivers' title.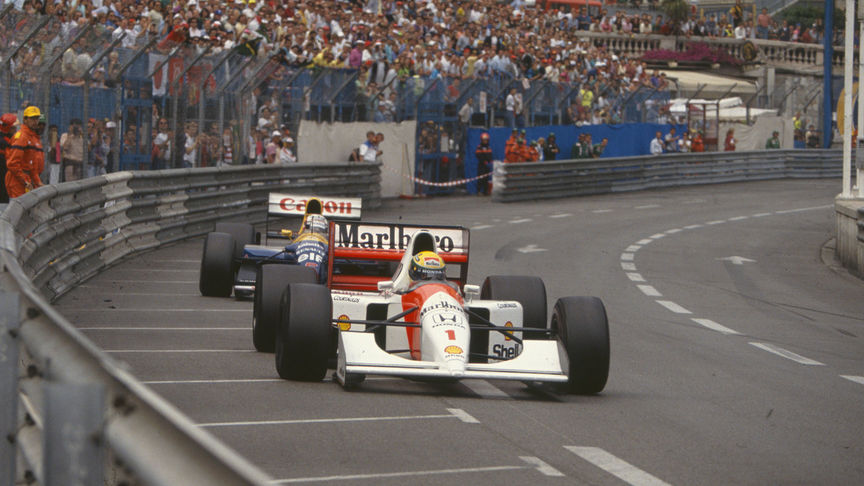 Driving force
Gerhard Berger's win for McLaren-Honda at the 1992 Australian GP in the final race of the year, brought our second F1 era to a close. We remained involved through subsequent seasons in a low-key capacity supplying engines until we had the call, in 2000.
The next level
Increasing the pace.
In 2000 we returned, supplying engines to BAR and in 2004 we were runners-up. In 2006 the team, now renamed Honda F1 Racing, won the Hungarian Grand Prix – the race that Jenson Button claimed his first victory in Formula One. The 'Earth Dreams' engine program started in 2007, but we had to pull out due to the global financial crash. However, in 2009 the renamed Brawn GP team finished developing the car and together with Jenson Button, they won six of the first seven races and went on to clinch the driver's and constructor's title.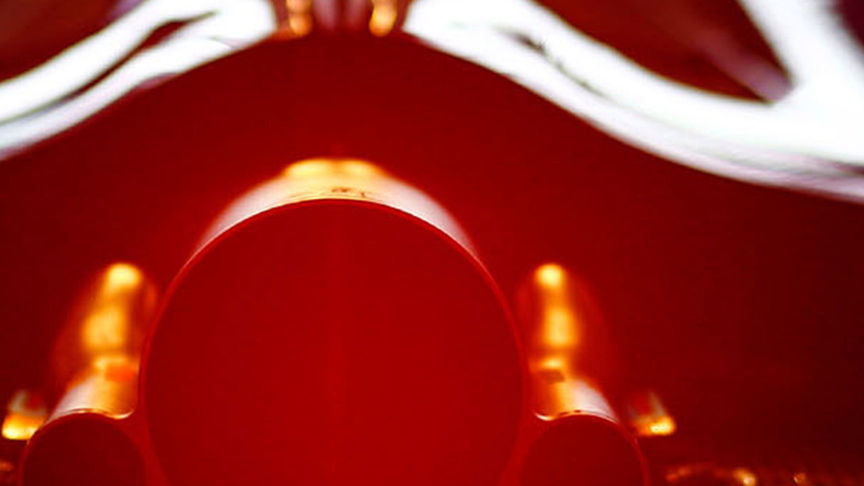 Relighting the fire
From 2014, Formula 1 made the switch to hybrid power units and cars were propelled by efficient, 1.6 litre turbocharged engines. The lure of the sport proved irresistible and we were back on the grid in 2015; re-igniting one of the most famous racing partnerships ever – Honda-McLaren.
MORE ABOUT HYBRID TECHNOLOGY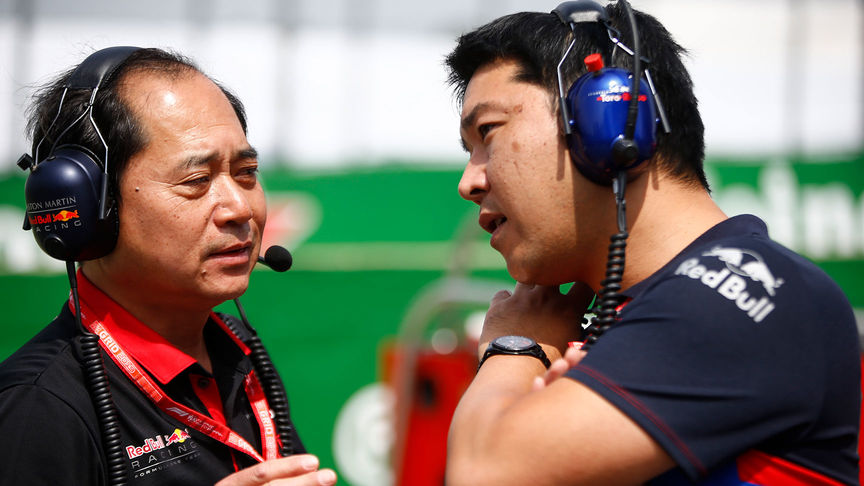 Foundations for the future
With new partners Scuderia Toro Rosso, we started testing the STR14 and RA618H. It was a year that also brought a change in management for Honda Racing F1, with Toyoharu Tanabe taking the new role of Technical Director. It was also the year we managed to achieve our best result since our return, with a 4th place in Bahrain. Although it may have seemed a disappointing year in terms of results, it created a good platform to build on for the future.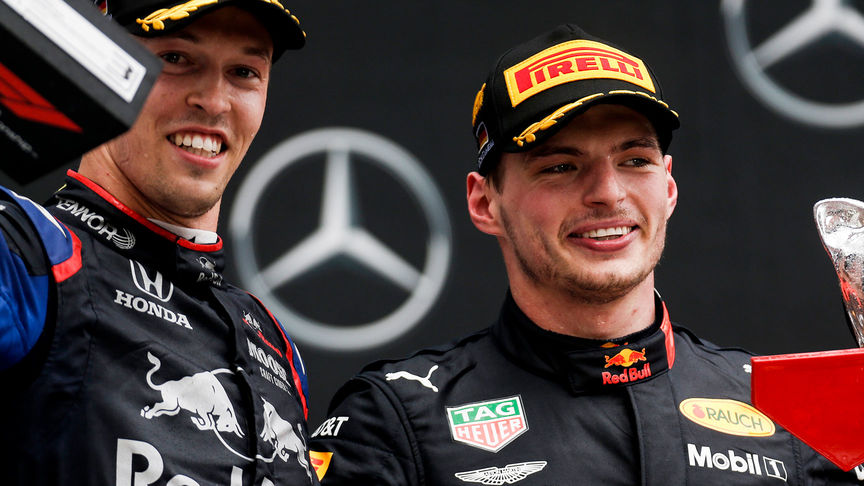 New teams and new faces
2019 Aston Martin Red Bull Racing took the decision to use Honda Power, alongside Scuderia Toro Rosso. For the first time since 2002, we were powering 4 cars on the grid. We also welcomed some new faces to the Honda family, with drivers Alex Albon and Daniil Kvyat joining the F1 Paddock, alongside Pierre Gasly and Max Verstappen – who picked up 9 podiums including 3 wins. Scuderia Toro Rosso claimed their biggest ever tally of points, stepping on to the podium twice. Daniil Kvyat on a rain-soaked Hockenhiem - P3 and Pierre Gasly beating Hamilton across the line in Brazil to take P2.
Max Verstappen and Sergio Perez
Lap record-Verstappen
Silverstone 1:19:41
Scuderia Alpha Tauri Honda
Pierre Gasly and Yuki Tsunoda
Fastest lap-Gasly
Monza 1:47:06