LIFE MOT
HONDA LAUNCHES 'LIFE MOT' TO HELP BRITS TURBOCHARGE THEIR 2019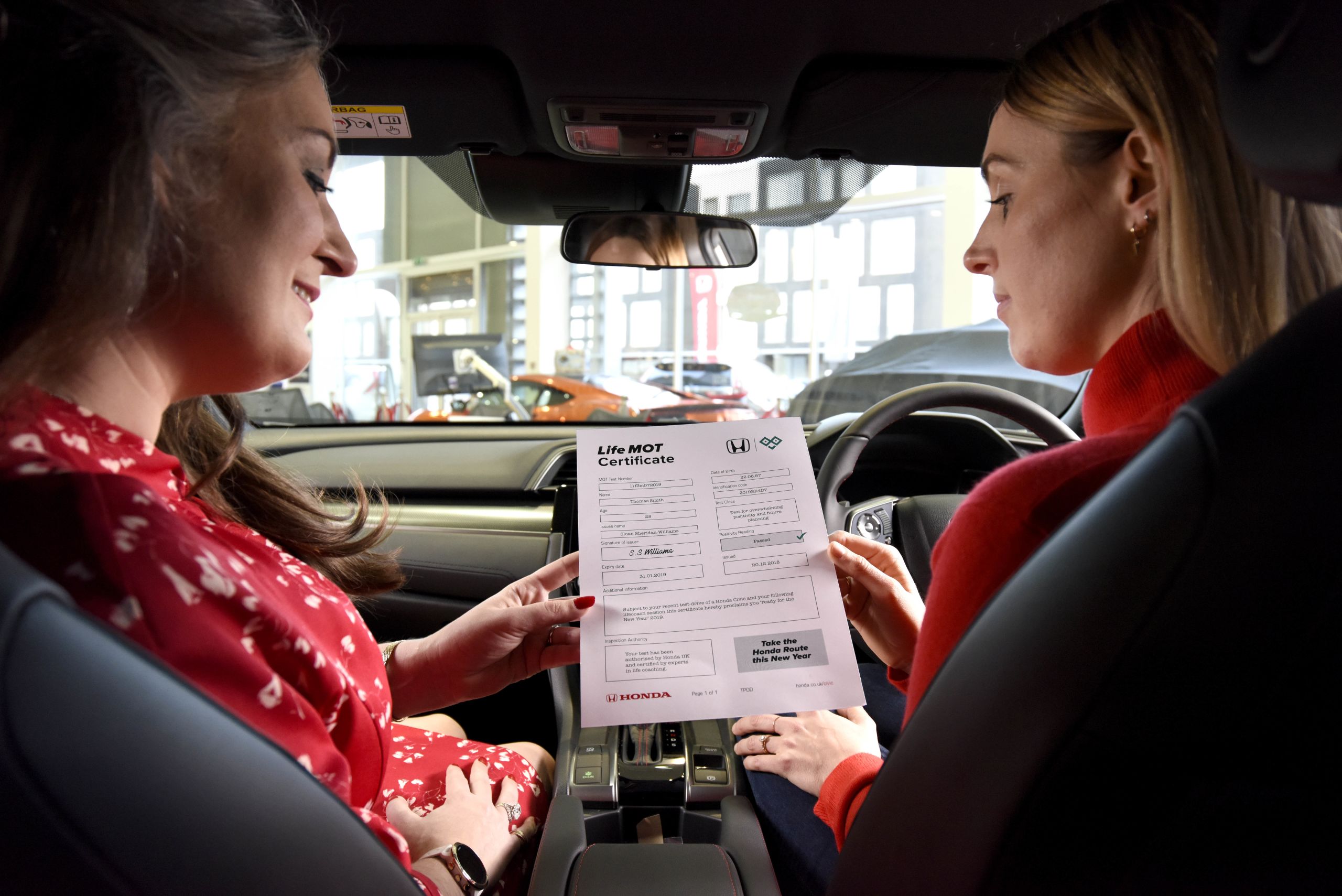 HONDA LAUNCHES 'LIFE MOT' TO HELP BRITS TURBOCHARGE THEIR 2019
Honda partners with celebrity life coach, Sloan Sheridan-Williams, to offer free one-to-one life coaching sessions for those test driving a Civic this January 
It comes as research reveals only a quarter of the nation plan on setting New Year resolutions for 2019, whilst one in five Brits keep their New Year resolutions a secret due to fear of failing 
Lack of willpower tops the charts when it comes to reasons for failing New Year resolutions
Consumers can sign up for the Life MOT via lifemot@mischiefpr.com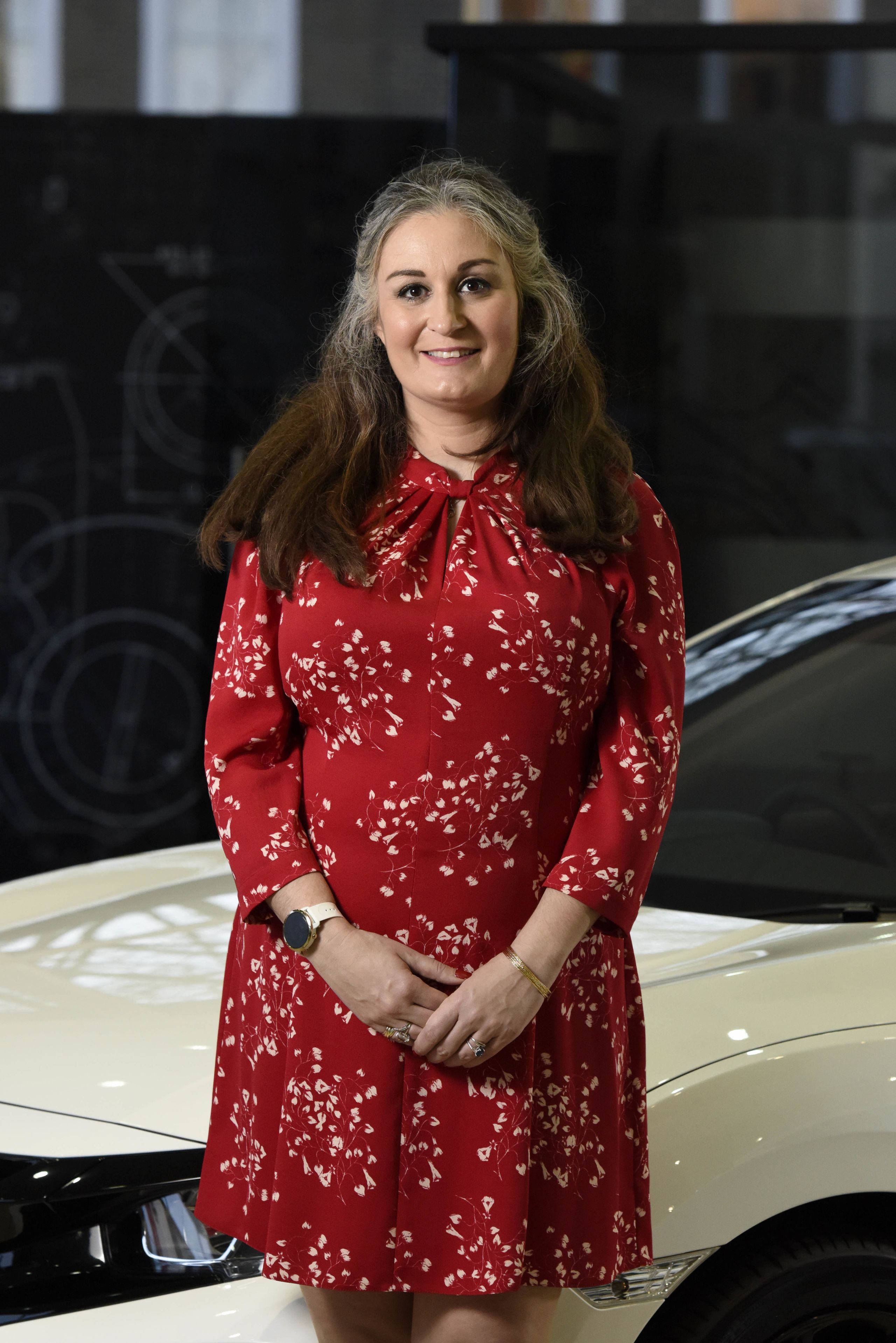 Honda has partnered with life coach to the stars, Sloan Sheridan-Williams, to launch the 'Life MOT' – a unique life coaching session when you test drive a Civic this January.
Designed to help Brits take a different route in 2019, the sessions will be available at selected Honda dealerships across the UK*. 
The initiative comes as research** reveals that only a quarter of Brits will be setting New Year resolutions for 2019. Despite the best of intentions, it seems that Brits are already preparing themselves for failure, with one in ten admitting they don't stick to their New Year resolutions beyond January, whilst one in five will keep their goals secret to minimise the pressure if they fail to stick to them. 
When it comes to failing to stick to resolutions, the top reason given is lack of willpower (30%), with a quarter of men blaming lack of willpower compared to over a third of women (35%).  This is followed by getting bored (17%), setting unrealistic targets (14%) and getting pressured into making resolutions by a partner (6%).
Sloan Sheridan-Williams, who is well known in the media as a celebrity life coach, will be running the one-to-one sessions at Honda dealerships in cities including London, Bristol and Newcastle. 
She comments: "The Life MOT is a personal coaching session to make sure you are still on track for your dreams. We all need to check in at least once a year, to ensure a smooth journey and to clear any emotional baggage, beliefs or fears that hold us back. Whether your resolutions for the new year just need some fine tuning, or you want a completely new goal, the Life MOT enables you to drive your life in whatever direction you want in 2019."
Phil Webb, Head of Car at Honda UK, adds: "We want to open people up to the possibilities of taking a different route in 2019. Our research shows that for nearly a quarter of us, being in a car is an opportunity to think about our lives and set important goals. For people test driving a Honda Civic during January, The Life MOT is all about restarting their engines, taking some time to reflect and approaching 2019 with a positive new perspective." 
Proving that the car is a haven for people to express themselves, marriage proposals (5%), deciding to quit our job (5%), buying a house (4%) and even conceiving a child (4%) are some of the things we have done on four wheels.
To register to drive a Honda Civic and receive a Life MOT with Sloan Sheridan-Williams this January, email lifemot@mischiefpr.com Spots are subject to availability. Participating dealerships include London, Bristol and Newcastle*.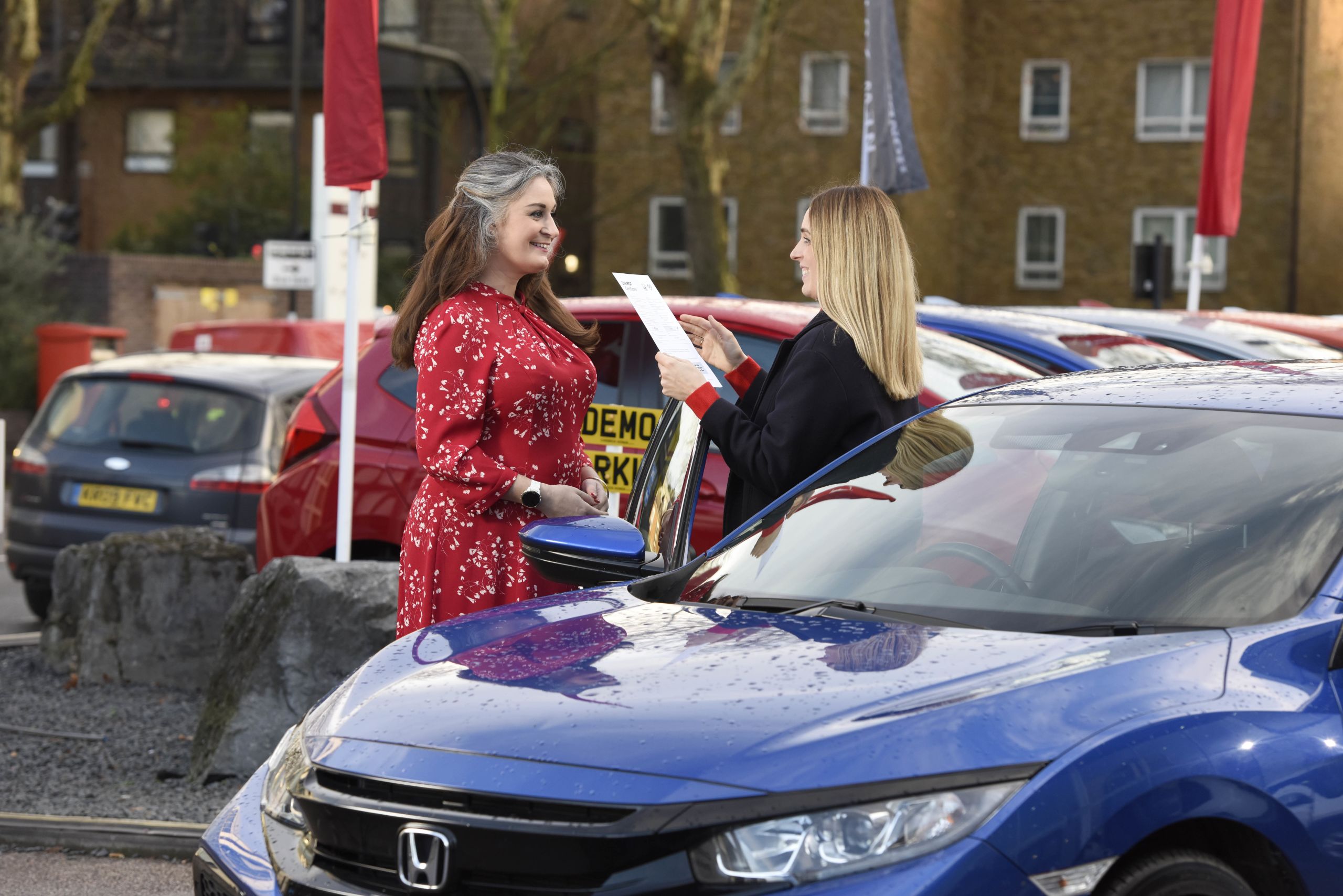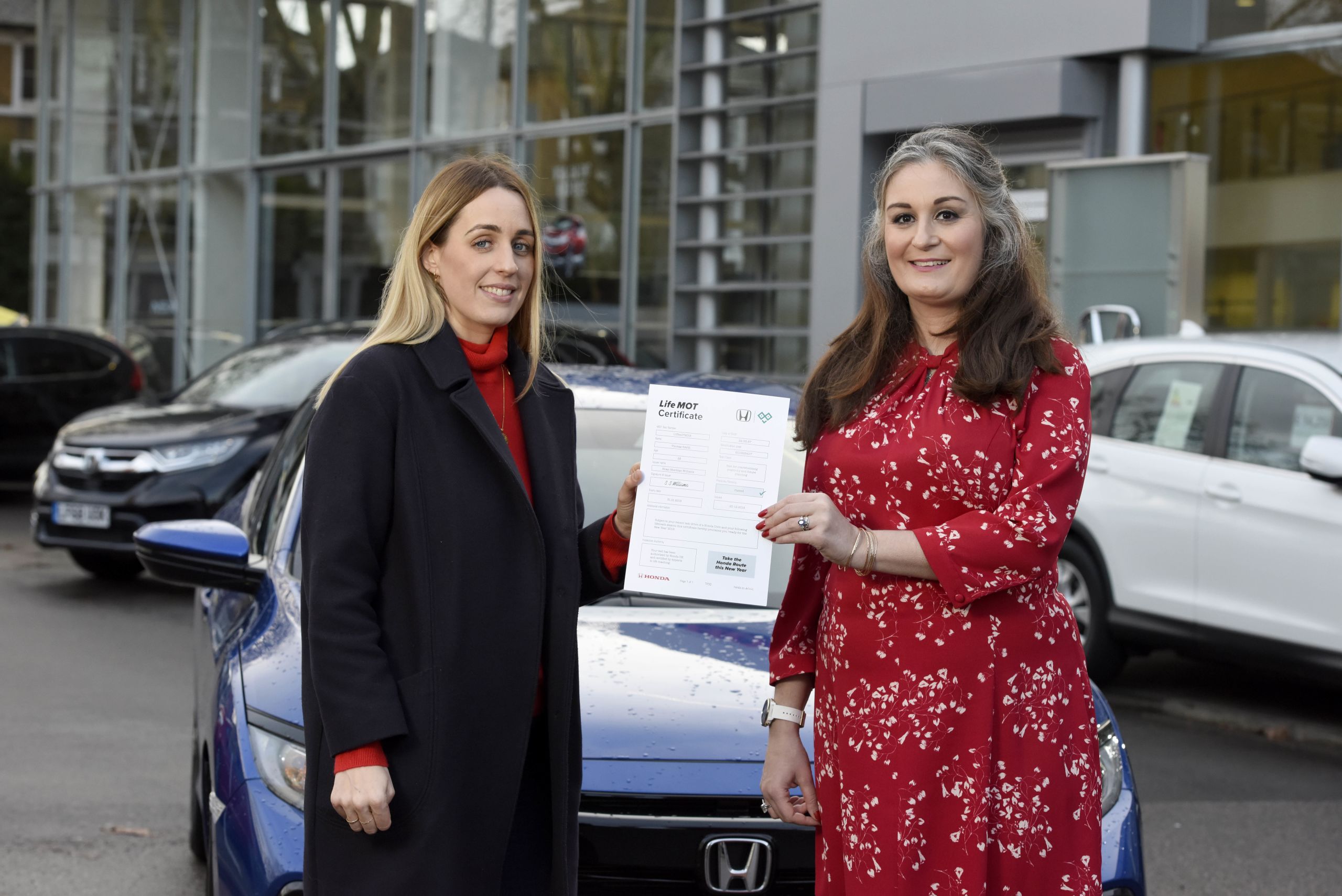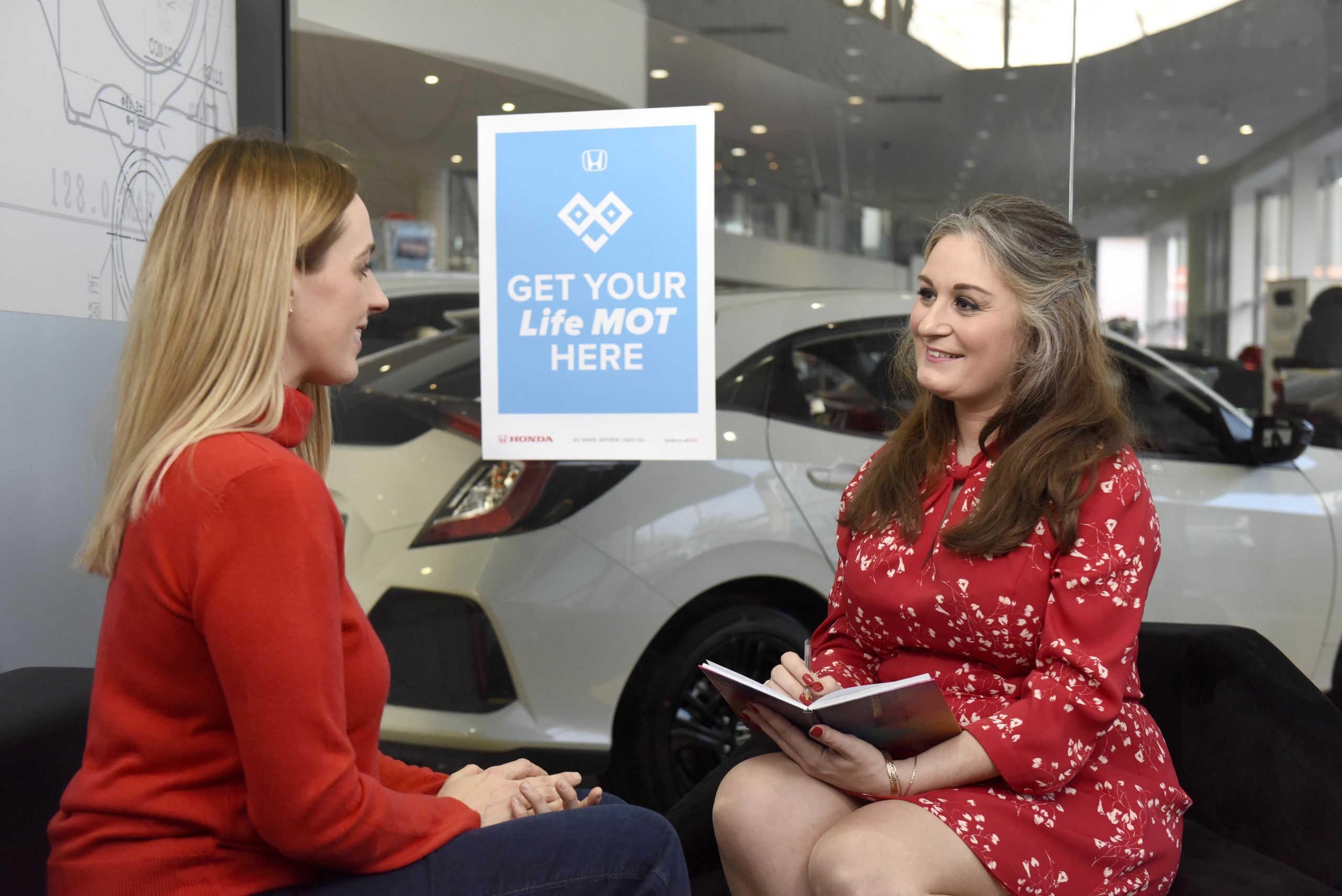 Sloan Sheridan-William's top tips for taking a different route in 2019:
1. Announce your resolution. To stay motivated and achieve your goals you need to make a powerful commitment and hold yourself accountable to that commitment. Tell your closest friends, partner or family, or announce your New Year's resolutions on social media and make sure that you log in regularly to update everyone as to your progress even on the hardest days when you just don't feel like it. If everyone around you wants you to succeed, commit to paying money to charity if you do not keep to your goal, but make that figure high enough that you would feel it's impact.  
2. Realign your beliefs. If you do what you've always done, then you will get what you've always got. Work to identify the limiting beliefs which hold you back from being the best version of yourself. When it comes to making a fresh start, it's vital not to take your past into your future – you wouldn't drive a car looking only in your rear-view mirror. Keep moving forward towards your resolutions and challenge the beliefs that are no longer productive.
3. Break down your resolutions into small habits. Old habits really do die hard so the most effective way to overcome this is to practice new helpful smaller habits every day. Take on two new small habits then allow yourself to drop one when you aren't feeling energised by it any more. But only drop one! Make sure you replace it with two more until you find the perfect number of small habits you wish to stick to that pulls you further forward towards your goal. Break things down into manageable chunks otherwise you will be setting yourself up for failure if you try and take on too much at once. 
4. Steer clear of triggers and procrastination. Developing a good sense of self-awareness allows you to know where your weaknesses lie and what situations or circumstances are more likely to see you fall off the bandwagon. A trigger can be anything from a place to a person to a time of day, so it could be useful to keep a trigger journal to record all the external or internal factors that are the precursors of failure. Pair that with finding something that means more to you than any excuse to break the resolution.  
5. Recommit rather than give Up. Although New Year is a great time to find where different can take you, it is better to spread out resolutions or goals throughout the beginning of the year and work on them one at a time for the best results. People often feel New Year's resolutions have to be done at New Year. Remember there are other milestone dates and New Year dates in other cultures that you can use to recommit. This allows you to reframe any perception of failure as simply a setback that helped you learn what works for you and what doesn't.