WHERE DO
GREAT BRITAIN'S
GREENEST
PEOPLE LIVE?
Honda's exclusive survey
has some surprising results.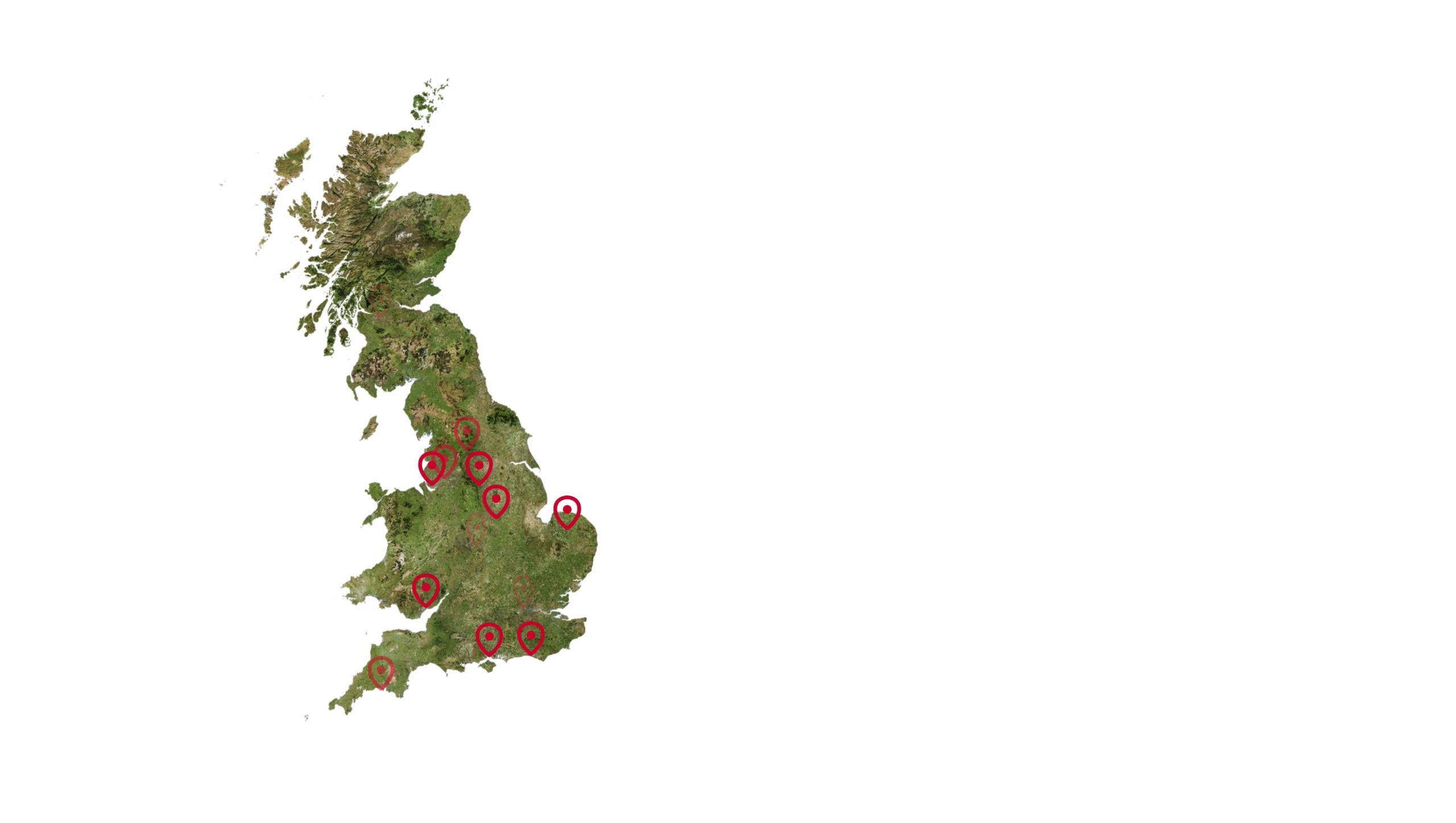 Honda's decision to make
all of our mainstream cars
electric or hybrid by 2022
raised a simple question for us:
where in Great Britain do the
greenest people live?
To find out, we looked
at a range of factors,
including rates of recycling,
household efficiency measures,
commuting habits, attitudes to
the environment, and more.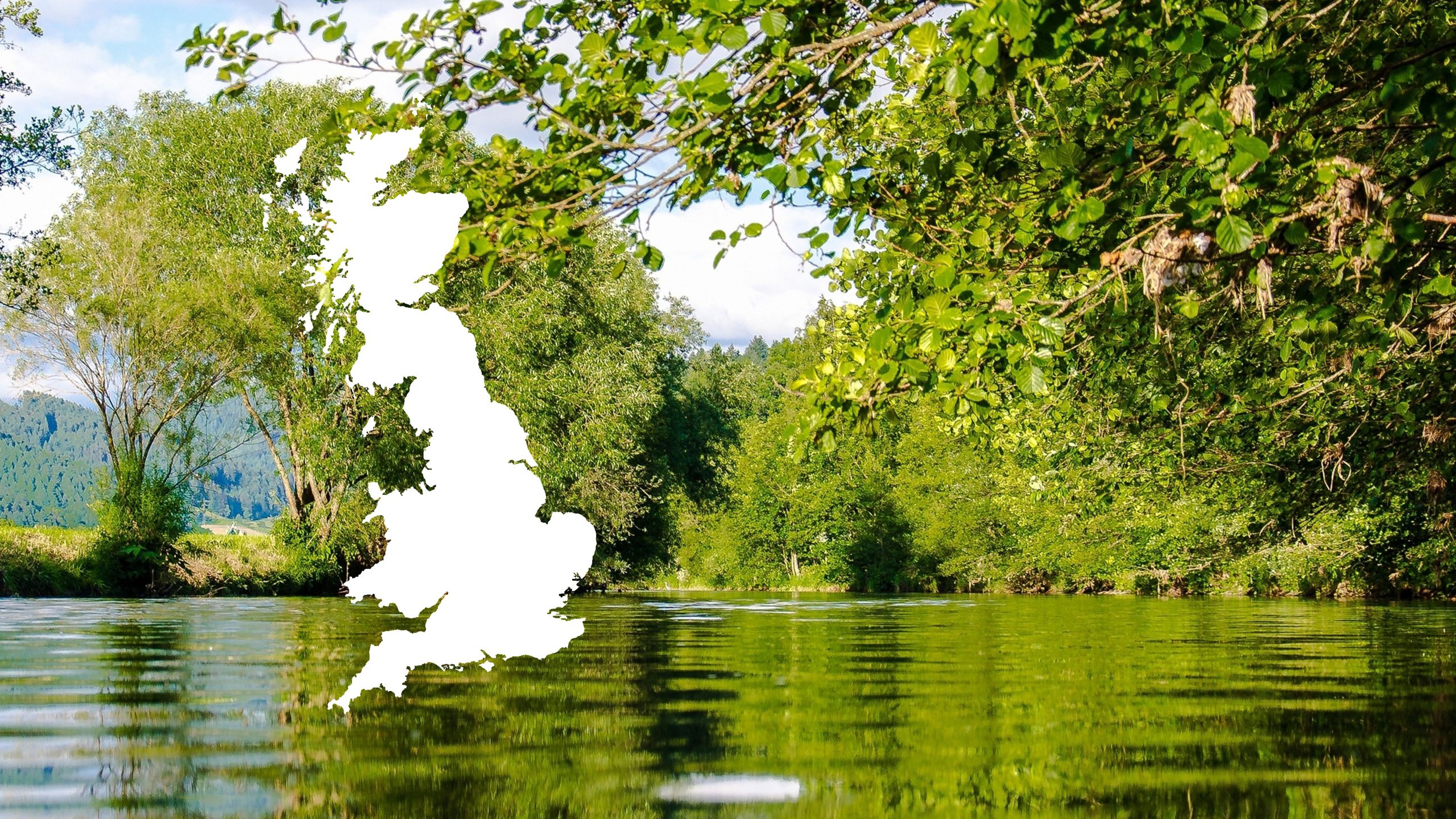 As conversations about the climate movement continue to sweep across Great Britain, people up and down the country have been actively changing their attitudes towards sustainability and the way they care for the environment. 
From going vegan to changing your commuting methods, living an eco-friendly lifestyle has become more accessible than ever. But which areas of Britain are making more of an effort to move towards greener living? 
Following the release of the all-new, all-electric Honda e, we analysed and ranked Britain's cities to find out which regions are home to the country's greenest people. The rankings are based on several environmental factors, such as:
The percentage of waste, recycling or composting per household
Domestic estimates of CO2 emissions per household
Household energy efficiency based on eco measures installed under the Energy Company Obligation (ECO) and the Green Deal (GD). 
Research has also been combined with the responses from two surveys commissioned by Honda. The first survey was completed before lockdown restrictions were put in place, while the second survey was commissioned more recently as lockdown measures slowly begin to ease. The aim of the second survey was to assess if attitudes have changed as a result of the pandemic, and its results have not been included in the ranking calculations. Each city was scored from 0-10 per dataset to create these rankings.

So here are the greenest cities in Great Britain...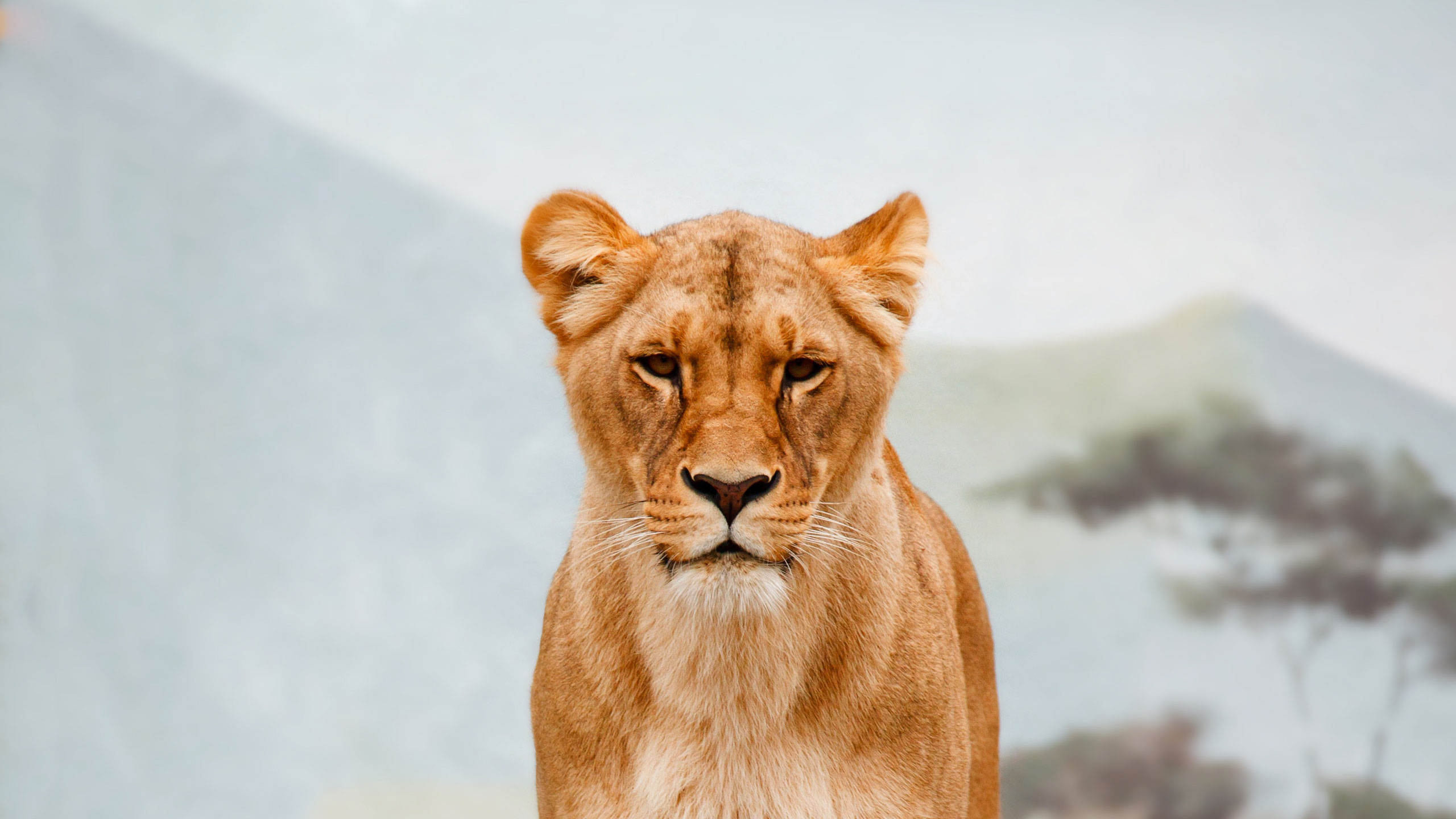 LIVERPOOL
Ranking in tenth position for its greenest people, Liverpool came in with the second lowest score for household recycling out of all cities in Britain. Alongside this, Liverpool's residents admitted to ordering items online with non-recyclable packaging more regularly than any other city. Although the northern city ranks 10th, there's been an improvement in Liverpudlians' sustainability efforts since lockdown in Great Britain – in fact, comparing the two surveys conducted before and after lockdown, there's been an 8% increase in the number of respondents here who now consider how the packaging of a product will be recycled when purchased.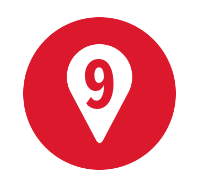 SOUTHAMPTON
Southampton ranked in ninth position for its eco-minded residents, with the city having the lowest score for the number of homes having a smart meter installed. Last year, the council approved plans to introduce a new Clean Air Zone, which aimed to bring Southampton's air pollution down to legal levels by 2020. Not surprisingly, Southampton received the top score for the estimated total of household emissions, which includes CO2 emissions based on human activity. While the lockdown across Britain has not changed the level of recycling in Southampton, 59% of residents did state that since they've been spending more time at home, they have become more aware of how not recycling harms the environment.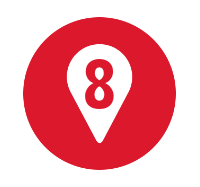 BRISTOL
Back in 2015, Bristol was named the European Green Capital due to the city's investment plans for transport and energy. Today, Bristol remains an eco-driven city as it has the highest score for household recycling out of the top 16 cities. In comparison to other cities, Bristol's residents also ordered less from takeaways using single-use plastics during lockdown. However, there is still some work to do in order to reduce the city's carbon footprint. Before lockdown, 32% of Bristol's residents stated that they commuted to work by driving or carpooling in a petrol or diesel car, which is higher than any other city in Britain.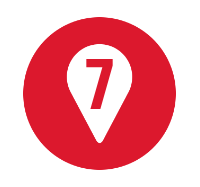 NEWCASTLE-UPON-TYNE
Living up to its name of 'Smart City of the Year' 2019, Newcastle tops the scoreboard for the British city with the highest number of smart meters installed in homes. 51% of residents currently have a smart meter, surpassing the British smart meter installation average of 41%. When the people of Newcastle start returning to work as restrictions are lifted, 10% of survey respondents said they would be cycling – that's the highest number of commuter cyclists than any other British city.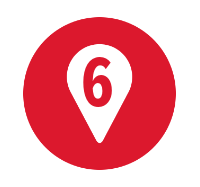 CARDIFF
Residents in Cardiff currently face fines from their local council if they fail to recycle the right materials. Surprisingly, our data proves that schemes of this nature can work effectively, with 34% of respondents in our survey citing that schemes proposed by the local council authority are the biggest incentive behind recycling. When asked how their attitudes have changed as a result of the pandemic, Cardiff was the city with the highest percentage of people planning to purchase an electric car. Before lockdown, Cardiff scored highly for the number of people currently commuting to work via driving or carpooling in an electric vehicle.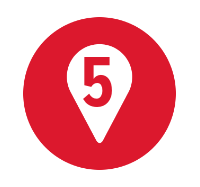 BIRMINGHAM
The nationwide lockdown seems to have had a long-lasting effect on those living in Birmingham. 33% of Birmingham's residents have been recycling more in lockdown which is more than any other city. 58% of respondents state that this is due to having more time during the pandemic. When life returns to the new normal, 20% of those living in the city will now be walking. However, Birmingham was the city with the highest number of respondents using more single-use plastic for prevention methods, such as disposable gloves and masks. Alongside this, people living in the city admitted to ordering more regularly from takeaways using single-use plastics over the lockdown period.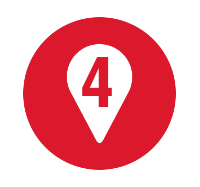 GLASGOW
The city of Glasgow performs well across the board, coming in with the third highest score for the number of smart meters installed in homes. The attitudes of the city's residents have noticeably shifted since the pandemic, with 24% of respondents stating that they now plan to eat a more sustainable diet. However, Glasgow has the third lowest score for household recycling and since lockdown, the city has the highest number of people claiming to have recycled less throughout the pandemic.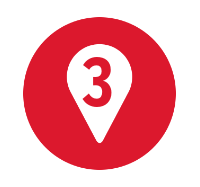 NOTTINGHAM
Securing third place in our rankings for the city with the greenest people is Nottingham. Scoring highly for both their emissions and attitude score, the people of Nottingham stand out for their conscious decision making. Before lockdown, 64% of those living in the city claimed to consider the recycling of packaging when purchasing a new product. In a similar vein, 16% of survey respondents will now be walking to work after lockdown – the third highest percentage of walking commuters across Britain.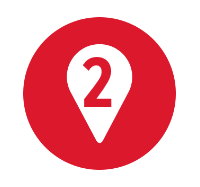 PLYMOUTH
Narrowly missing out on first place, our runner up is Plymouth. Plymouth is said to be one of the most unique British cities, with over 40% of the city designated as green space. Our data shows that Plymouth's residents clearly care about the special environment surrounding them, with the city achieving the highest score across the board for its environmentally conscious attitudes in both of our surveys. When asked in our first survey what they have changed in their lifestyle in the past year to be more eco-friendly, 48% of Plymouth residents said that they now limit their use of plastics, 54% have cut down the energy usage in their home and 50% of respondents claim to avoid using products with ingredients that are damaging for the environment. When asked to think how their attitudes have changed as a result of the pandemic, 51% of respondents said that they will now recycle more which is higher than any other city. 
...and drumroll please...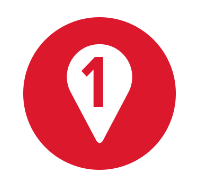 MANCHESTER
The city with Great Britain's greenest people is officially Manchester. Residents here received the highest score across all cities for the eco measures taken in each household, including those implemented by the government's ECO and green deal schemes. In addition to this, Manchester takes the fourth best score for emissions, which suggests the city is on target to achieve its bold ambition to be carbon-neutral by 2038, 12 years ahead of the government's own target. Manchester's residents also scored highly for their eco-friendly attitudes with 6% of respondents stating that they will be commuting (via driving or carpooling) in an electric car, which was the highest percentage amount across all cities. 
AND THE OTHERS...
Densely populated cities such as London, Leeds, Edinburgh, and Sheffield missed out on a position in the top ten rankings.
Out of all the cities analysed, Sheffield received the lowest overall score in our ranking. Closely following Sheffield in 15th place was Norwich, who achieved the lowest ranking score for smart meters, with only 28% of respondents stating they have one in their home.
London takes position 14 in our ranking, scoring poorly for its emissions and eco-measure scores. Interestingly, London took the top score for commuting in our first survey, with the highest number of individuals in a city who choose to take the bus. However, our second survey taken after the initial lockdown measures were put in place shows this number drop by 7%. 
Are you looking to decrease your carbon footprint further?
Electric cars are an eco-friendly alternative to a traditional petrol or diesel car. With no combustion and complete lack of exhaust emissions, electric cars are some of the most eco-friendly cars on the market. As well as being better for the environment, electric vehicles can cost less than a third to refuel than petrol or diesel cars. Better still, the UK has many public electric car charging networks for powering your car on the go. You can also install your own dedicated home EV charger, which can take as little as 30 minutes or up to 12 hours for a full charge, depending on the size of the battery and the speed of the charging point. 
Honda's new, fully electric car, the Honda e is available to test drive and order now. To find out more, contact your local dealer.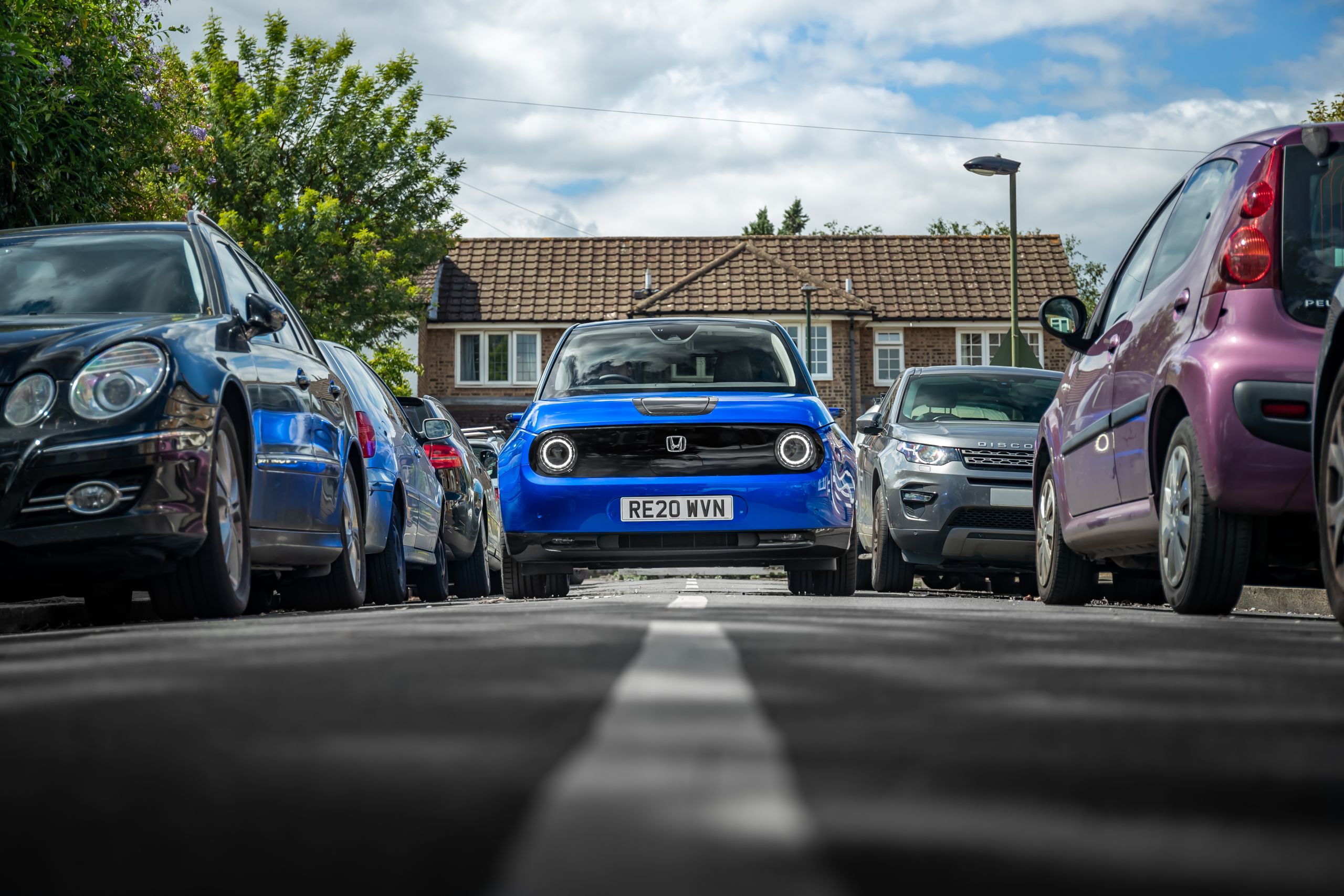 Methodology 
Using a min-max normalization formula, each city was scored from 0-10 per dataset to create a ranking system. The score of 0 was given to the city with the least environmentally conscious result within each category, while 10 was given to the most environmentally conscious. Data from the below sources was collated with two survey results, pre and post lockdown from 2,000 respondents across Britain.
Data sources used as ranking factors: 
Recycling – this is based on the percentage of household waste sent for reuse, recycling or composting. The data sources are Waste Data Flow for .gov and StatsWales. Data for Scotland is from the Scottish Environment Protection Agency (SEPA) and is given by the percentage recycled of Scottish household generated waste.
Household emissions – total domestic estimates of CO2 emissions collected by the Department for Business, Energy & Industrial Strategy for .gov.