Inner Space
When you open the door you are greeted by pure luxury.
Once inside, you'll soon experience CR-V's unique space and comfort. All you'll want to do is quietly slip away and enjoy the drive.

Close to hand
You can easily scroll through the Driver Information Interface using the steering wheel mounted thumb pad, or via voice activation, to choose from a variety of features including: SMS and email display, audio information, phone contacts and even smart vehicle maintenance information.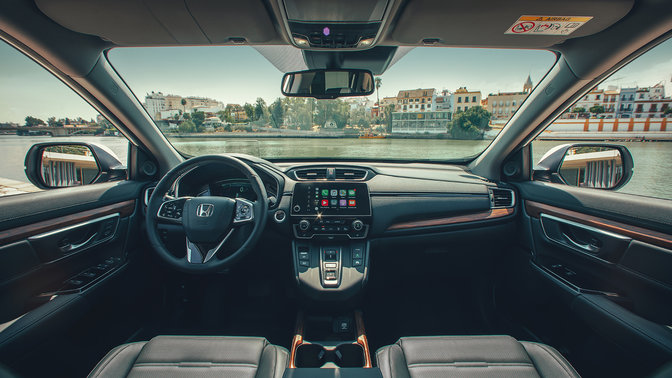 Sweeping across the width of the cabin is a beautifully stitched soft-touch panel.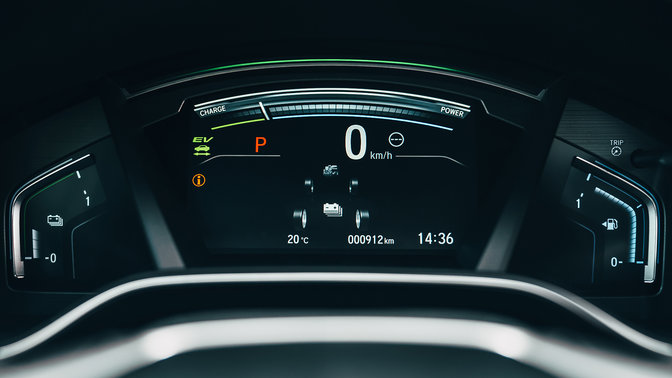 A full-colour TFT display provides the driver with essential information.
A three-mode console
The centre console tray can be placed in forward or rearward positions to provide versatile storage between the front seats.
Defining lines
Driving a hybrid never felt, or looked so good.
The fifth-generation Honda CR-V has a distinctive shape; a sleek simplicity that is designed to be both stylish and functional. This design includes controlling the airflow under the body, which improves fuel efficiency, minimises drag and lowers noise levels­. Function aside, the overall effect means the Honda CR-V Hybrid exudes presence wherever it goes.

Hands-free tailgate*
The rear power tailgate can be programmed to stop at the height you wish. Ideal if you have to open it in a hurry in a carpark or garage with a low ceiling height. You can also open it when your hands are full, by simply waving your foot under the rear bumper – nice and easy.
* Only available on EX grade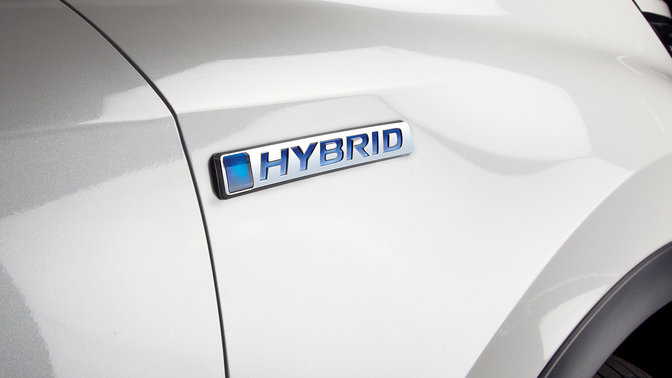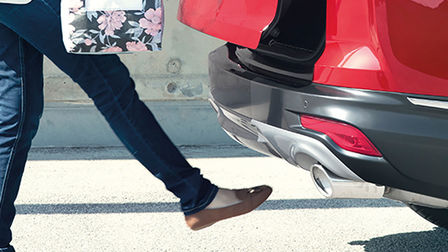 You can make light work of loading up even when your hands are full by passing your foot under the rear bumper.
Look the part
Make your CR-V Hybrid stand out - just the way you want. Bright and bold or dark and sophisticated, solid colour or metallic - pick the shade that makes a statement.
Choose a colour for your new CR-V Hybrid
Platinum White Pearl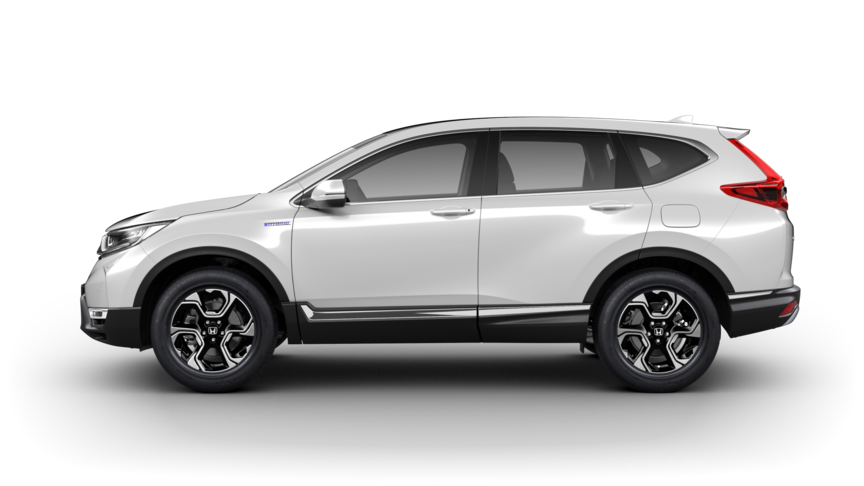 Take a look around the Honda CR-V Hybrid
This sharp, sporty looking SUV is all set to go from any angle, inside and out.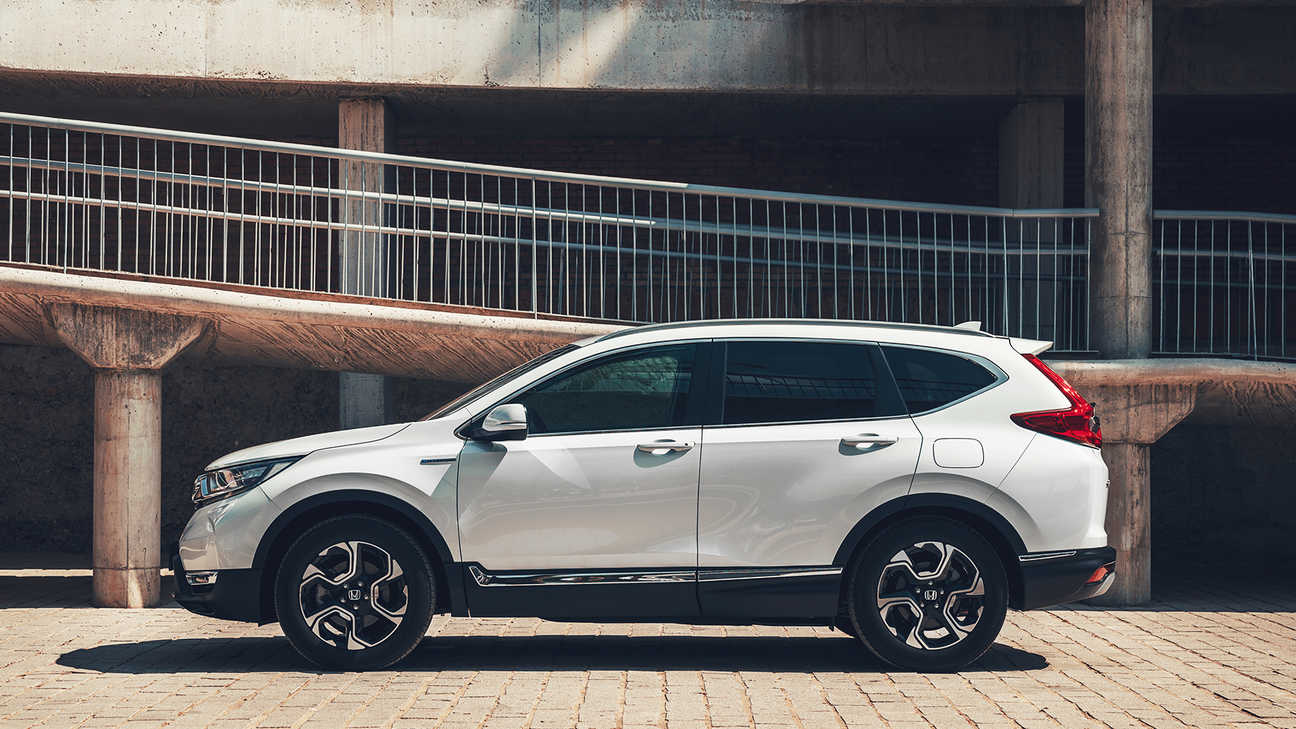 Side View
Muscular wheel arches – with a sporty, short rear overhang and alloy wheels – enhance the CR-V's bold stance and attitude.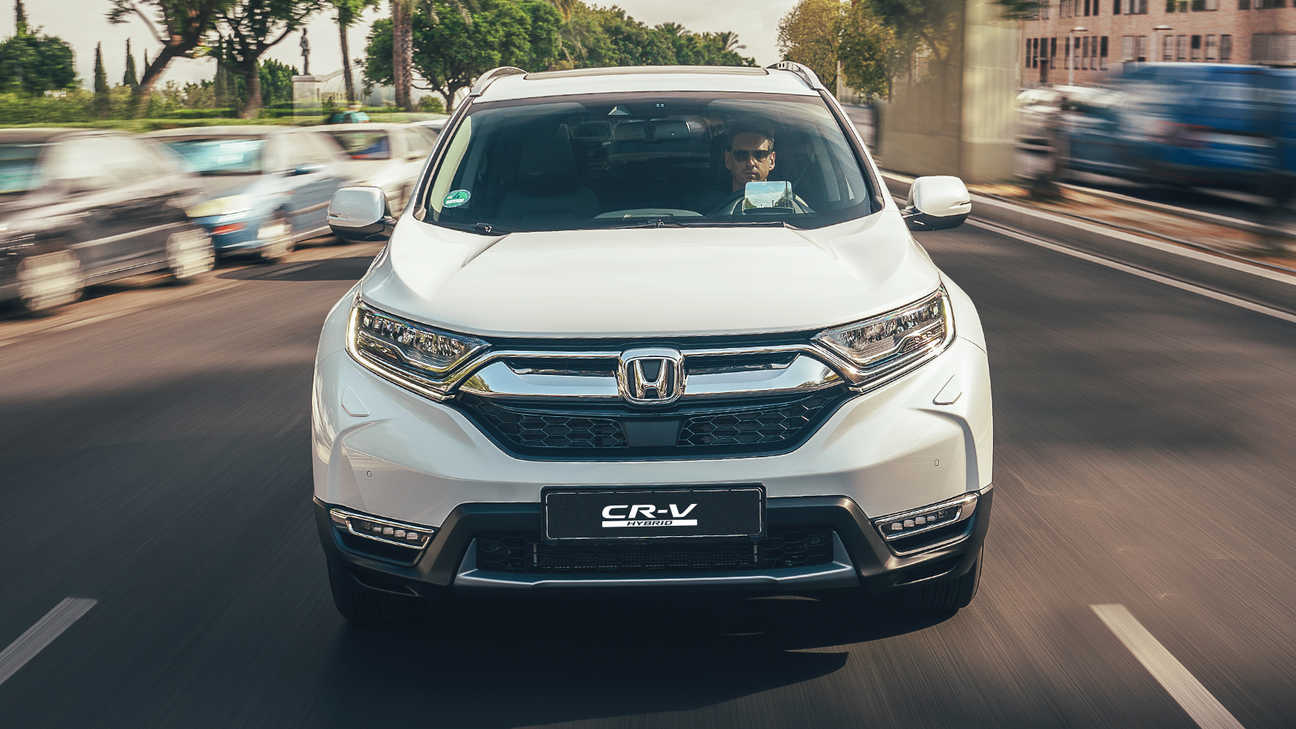 Front view
The Active Shutter Grille system improves the aerodynamics and contributes to the overall quietness and comfort of the CR-V Hybrid.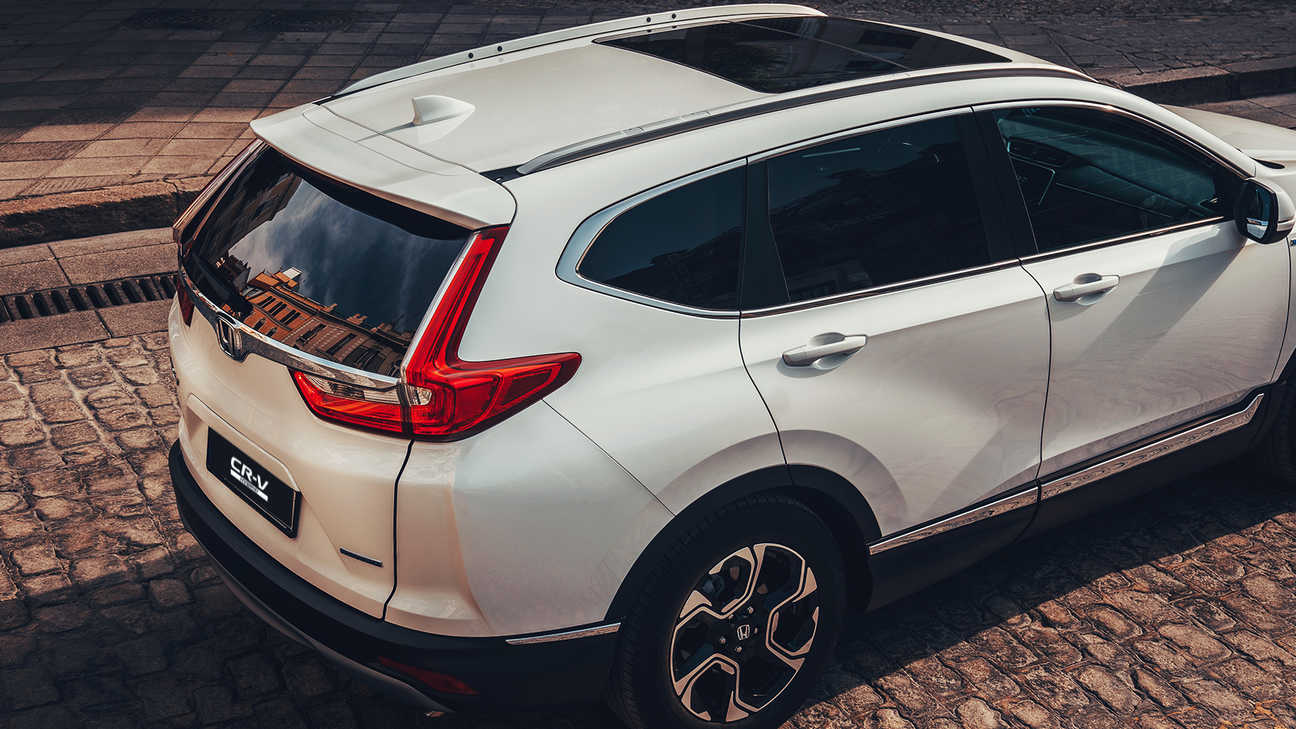 Rear view
The spoiler on the tailgate minimises air turbulence reducing aerodynamic drag. This means you don't experience the booming effect sometimes associated with an SUV.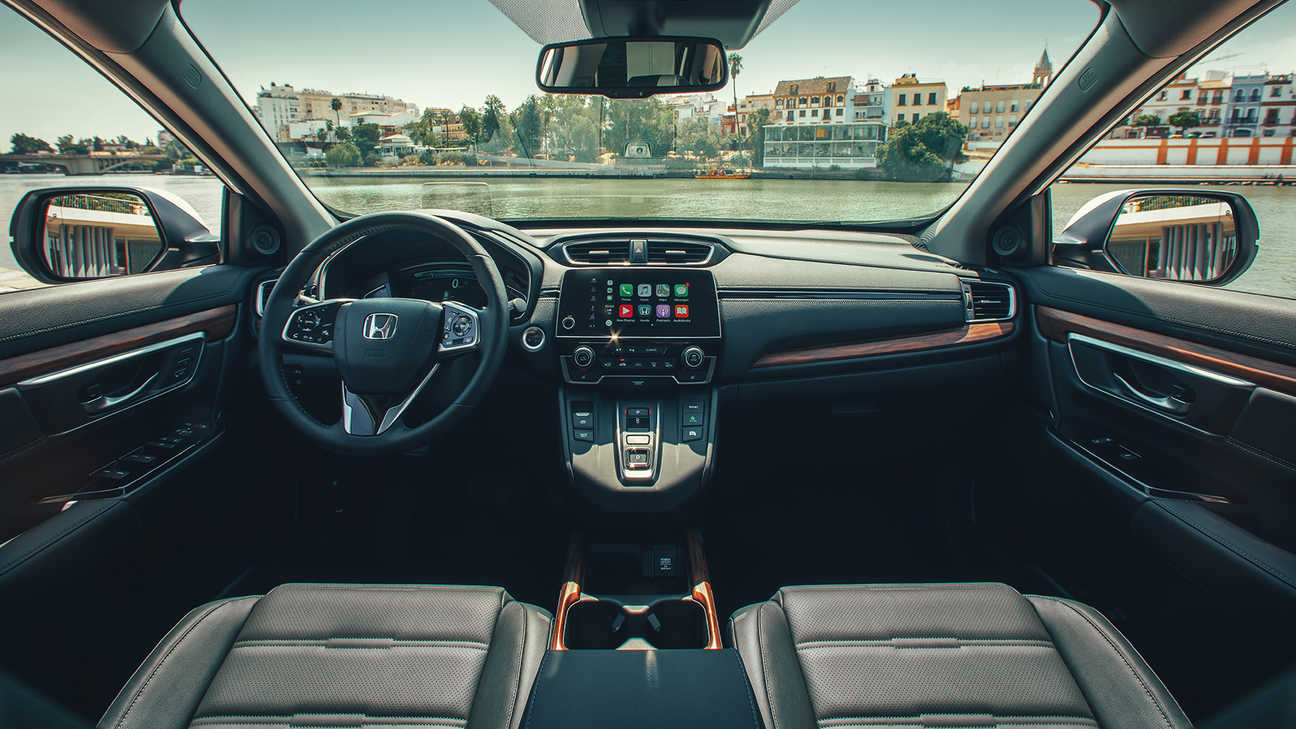 A wider view
Sweeping across the width of the cabin, is a beautifully stitched, soft-touch panel. Elegance, as well as comfort, is high on the agenda with the CR-V Hybrid.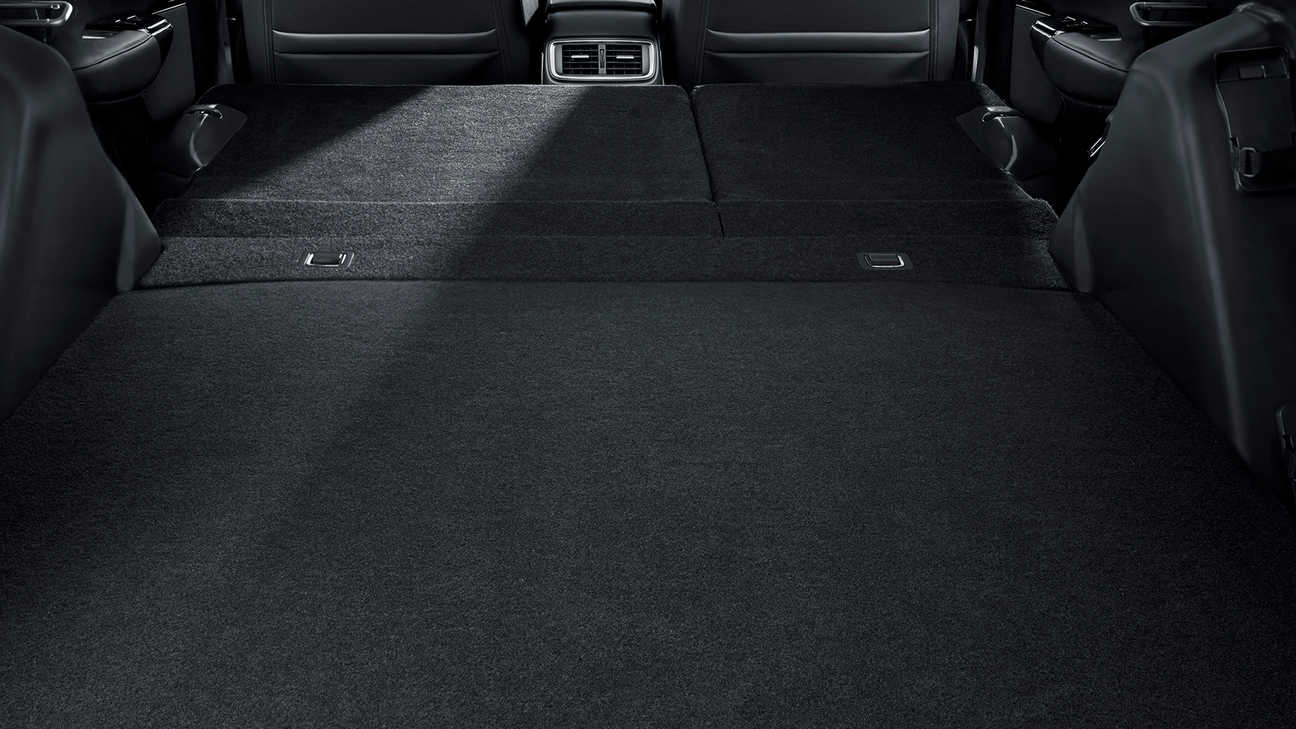 More space
Second row seats fold flat in a single action to enable faster, easier loading to the 1,600 litres of boot space (max. capacity). It's amazing what you can fit in to a CR-V Hybrid.

Keep in touch
Honda CONNECT is an infotainment system that puts the things you love, like your music and your friends, close to hand.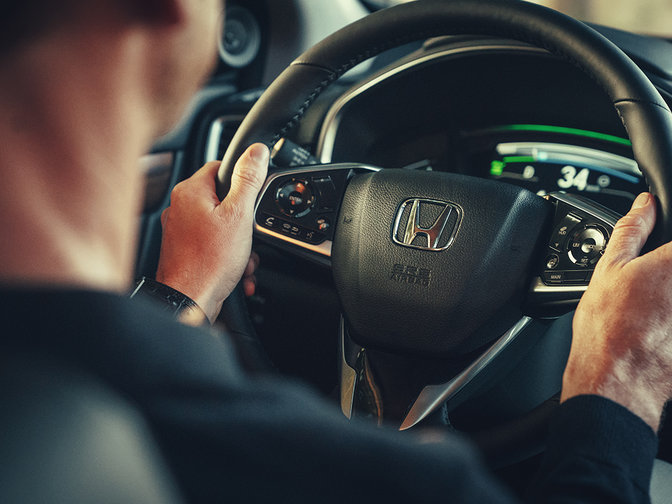 Using the 7" touchscreen, everything you need to stay connected is within easy reach
Using Bluetooth® or USB, you can access information and playlists on your smartphone. You can also transfer your phone's interface – via Apple CarPlay® or Android Auto™ – to the 7" touchscreen to access apps allowing you to make calls, plus sending and receiving messages.
More connections
The pre-installed internet-based AHA™ audio player also lets you connect to your favourite music stations, podcasts and news services.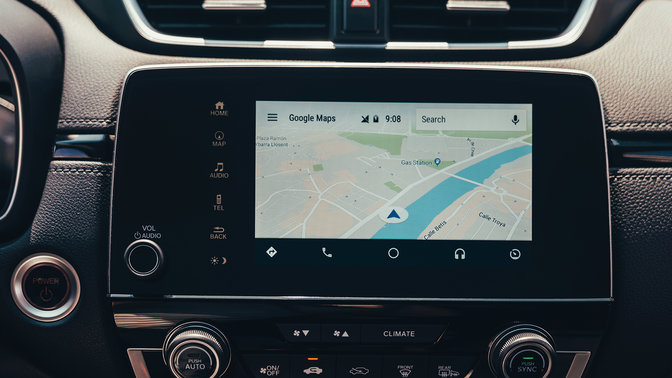 You'll always know where you are, and where you're going, with satellite navigation.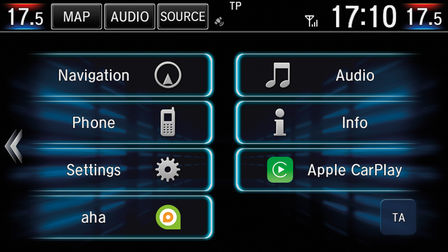 A quick glance is all you need to select one of the clearly displayed icons.