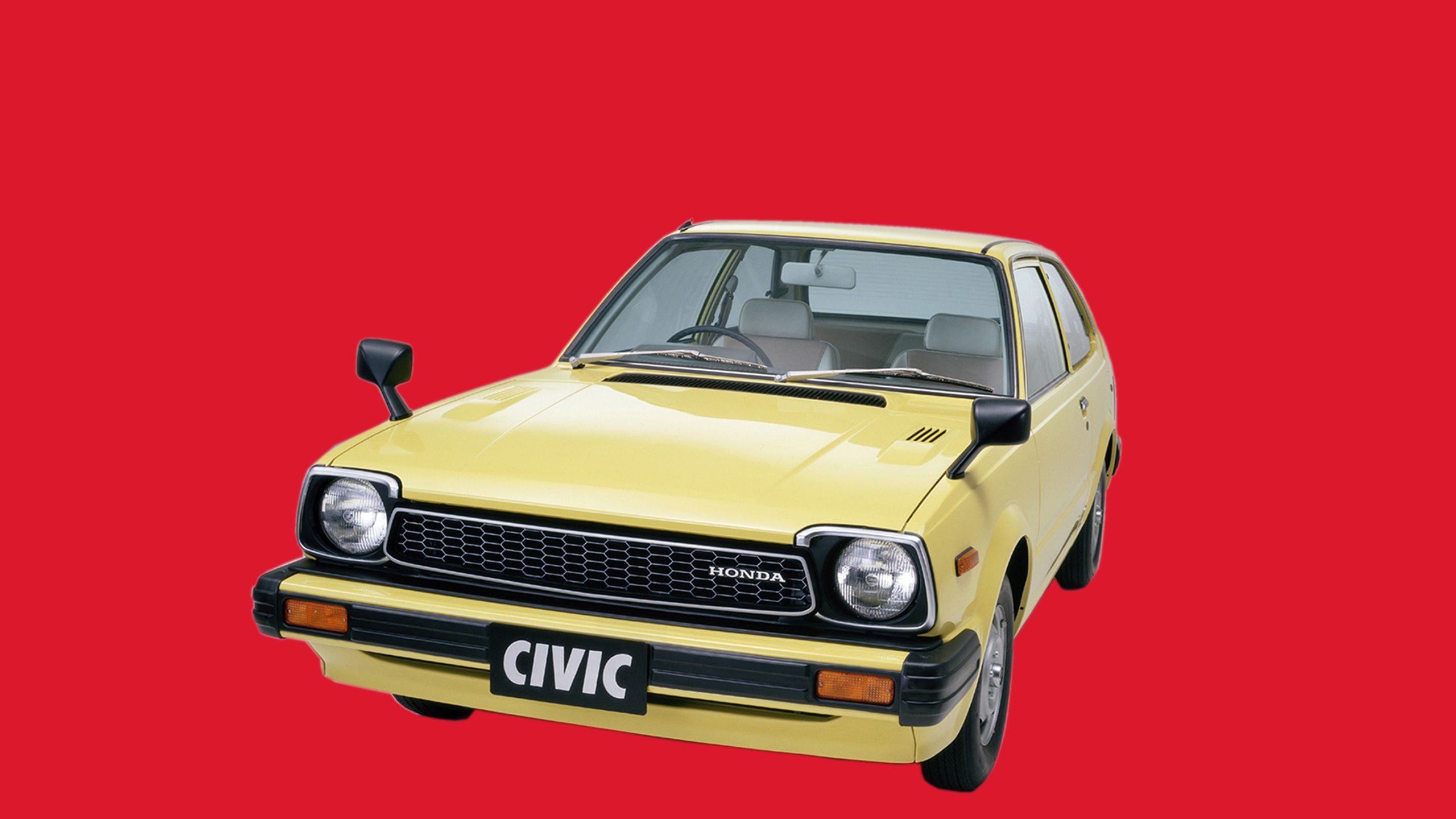 From its humble beginnings as a compact, stylish and economic two-door saloon, the Honda Civic has grown to become one of the world's most popular hatchbacks in the 50 years since its launch.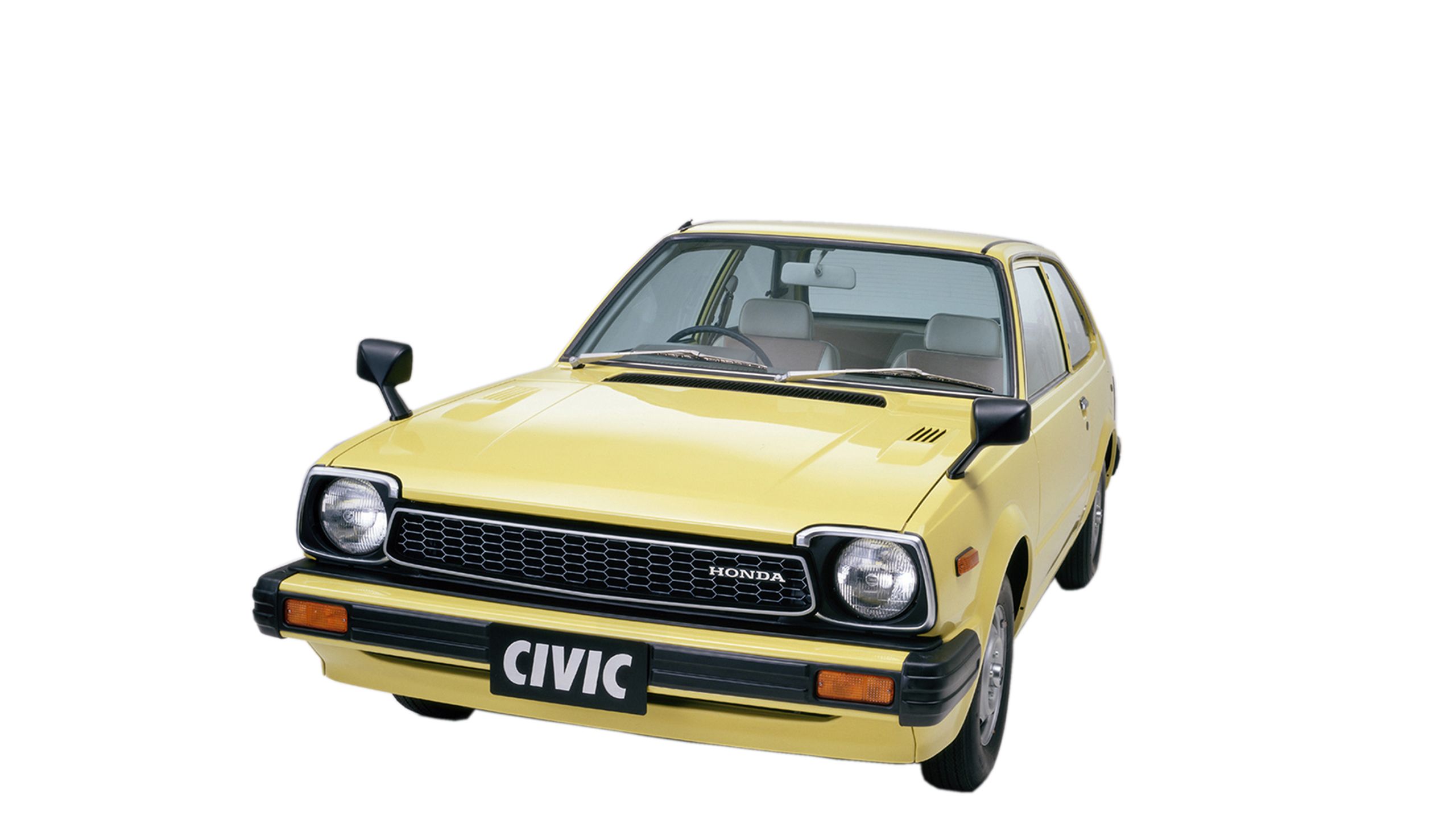 As of 2022, more than 27 million drivers across the globe have proudly called themselves Civic owners.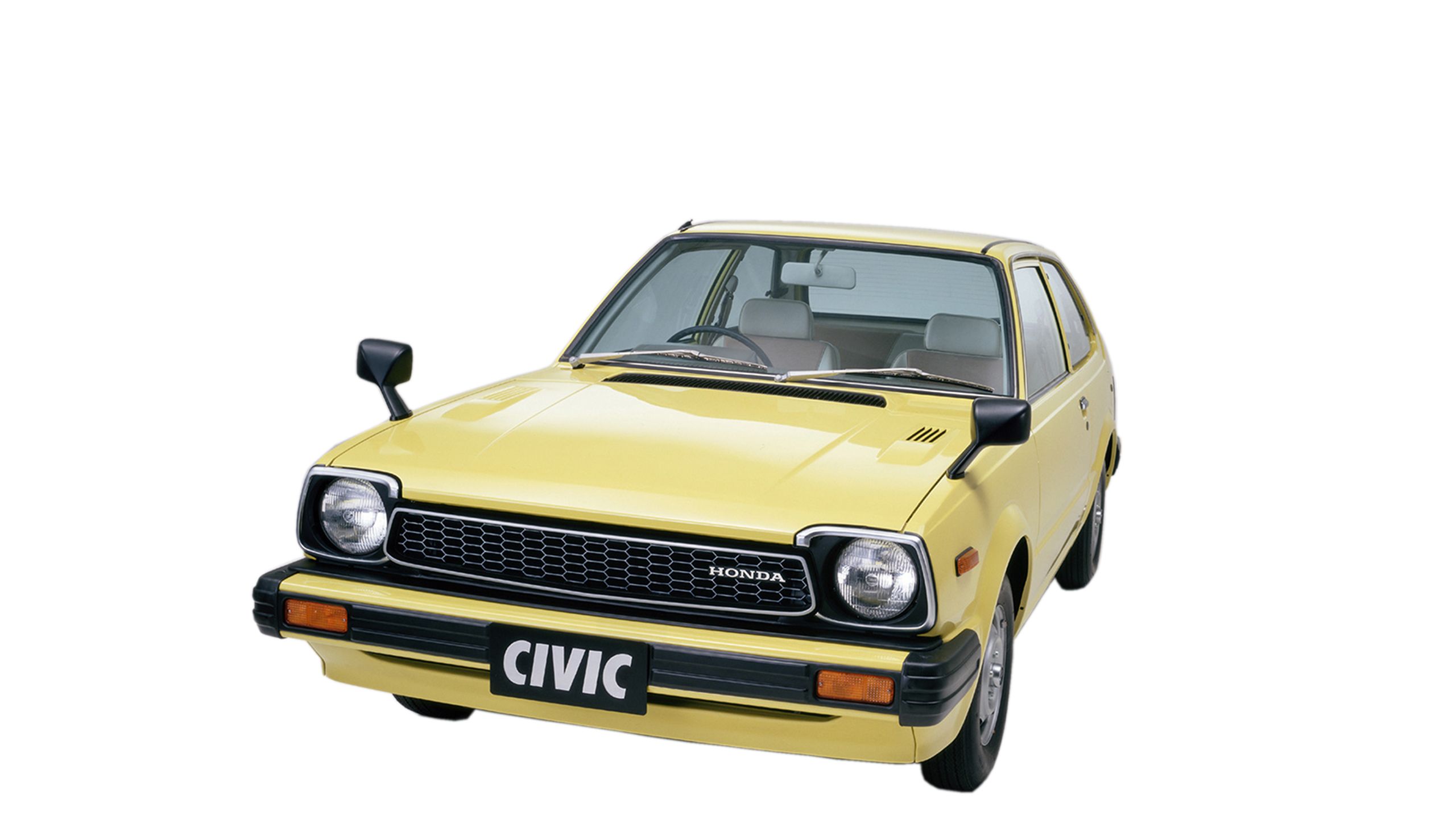 Let's travel back to when it all began, and how it became an international superstar.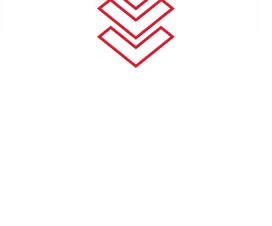 When it all began – the summer of '72


The early '70s saw a sharp rise in fuel prices and the demand for smaller, affordable cars with better fuel economy also rose.
Honda, already known for being a step ahead and looking to the future, was ready, with a fuel economic engine and the first generation of Civics hit the roads in 1972 – just before the oil crisis of 1973.
The name 'Civic' summed up Honda's ambition to create 'a car created for citizens and cities'.

10 generations of the Honda Civic
Each generation of the Honda Civic has introduced something new and modern to the car, true to the Honda heritage of innovation.
Here's how the model has developed over the past 50 years.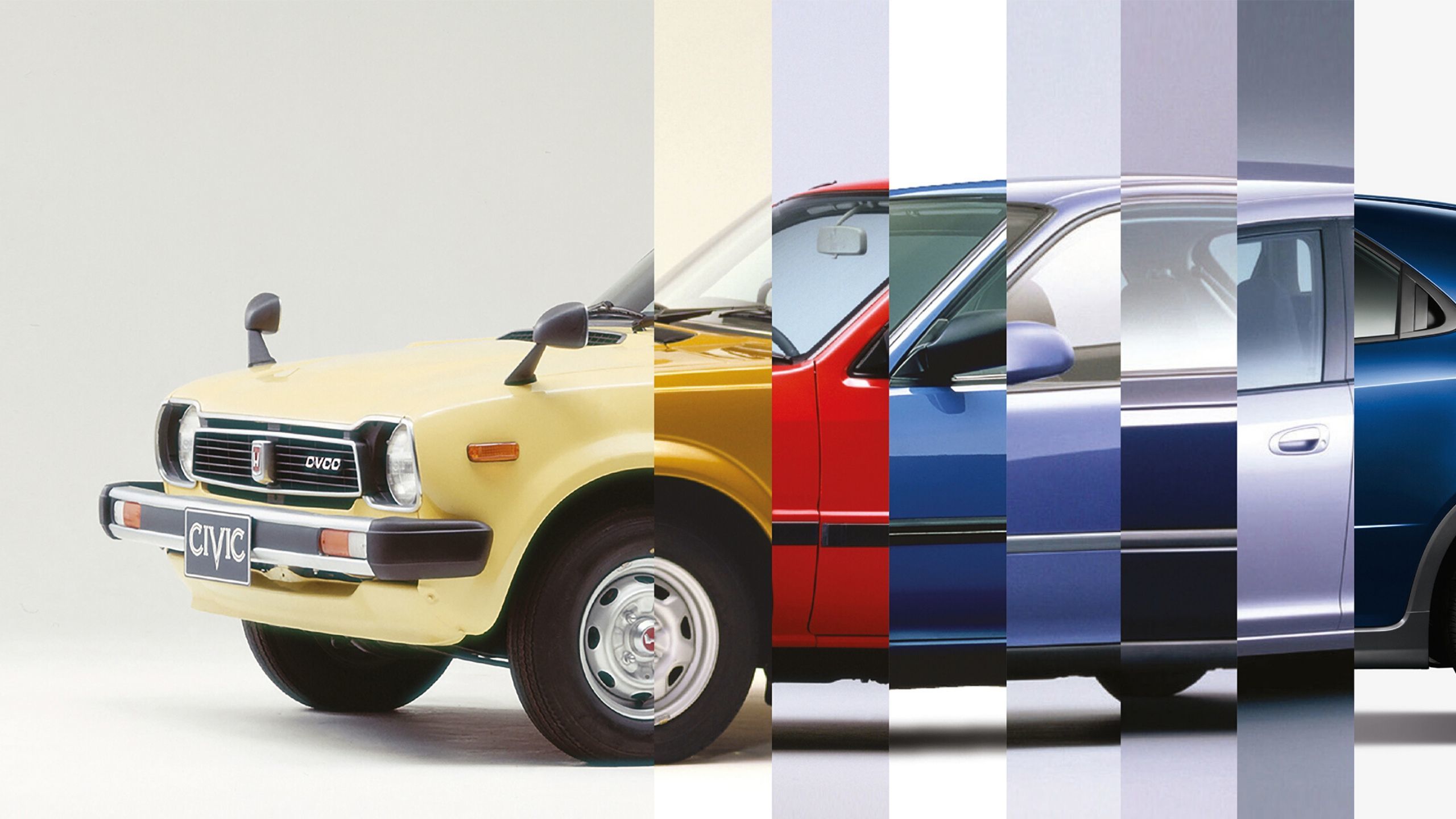 1st generation (1972-79)
The very first Honda Civic launched as a two-door saloon on July 11, 1972. It had the slogan: 'We'll get you where you're going'. The model was launched in Europe in 1975 in two and three-door models. With a 1,169cc four-cylinder, water-cooled engine – and the ability to run on leaded or unleaded fuel (a then relatively new fuel) – the Civic was an instant hit.
In the same year, Honda introduced its pioneering Compound Vortex Controlled Combustion (CCVC) engine in the US.
While others took the route of using catalytic converters to scrub away pollutants, Honda's CVCC didn't emit them in the first place. Its efficient combustion cycle helped the Civic exceed tough new clean-air regulations without an exhaust catalyser, solving rather than mitigating the problem.
2nd generation (1979-83)
Launched in June 1979, the second-generation, early-'80s version of the Civic had sharper styling and increased in height, length and width compared to its previous generation. It came with a 1335cc engine as standard and three transmission options.
A fuel economy (FE) model and a sporty S version were also introduced and, for the first time, Europe imported the five-door hatchback. Until then, it'd just had the two and three-door variants.
3rd generation (1983-87)
The 3rd generation Civic followed in September '83, with classic, 1980s angular styling. The sporty CRX model – now something of a cult performance car – was exceptionally well engineered for its time, with 160hp on some versions. Combined with impressive fuel economy ratings, it's no surprise it led to high sales and waiting lists.
Honda also introduced four-wheel drive (4WD) and a six-speed manual gearbox in 1984. Four-wheel drive was, at the time, the reserve of high-performance cars and off-roaders, making the 4WD Civic a rarity in its sector.
The 4WD was originally operated by pushing a button, but soon developed into the automatic technology 'Real Time', which powers the four wheels only when required – it's still in use today.
4th generation (1987-91)
A new family of 1.5-litre, 16-valve engines and a softer shape were introduced to the 4th generation Civic in September 1987. Fuel injection was added, and the famous double-wishbone suspension setup became standard, bringing sportier handling and an improved ride.
5th generation (1991-95)
Honda brought the Civic into the '90s with a complete redesign in September 1991 – the new aerodynamic look of the 5th generation stood out at the time. In 1994, a raft of safety features was introduced, including standard passenger-side airbags and optional anti-lock brakes.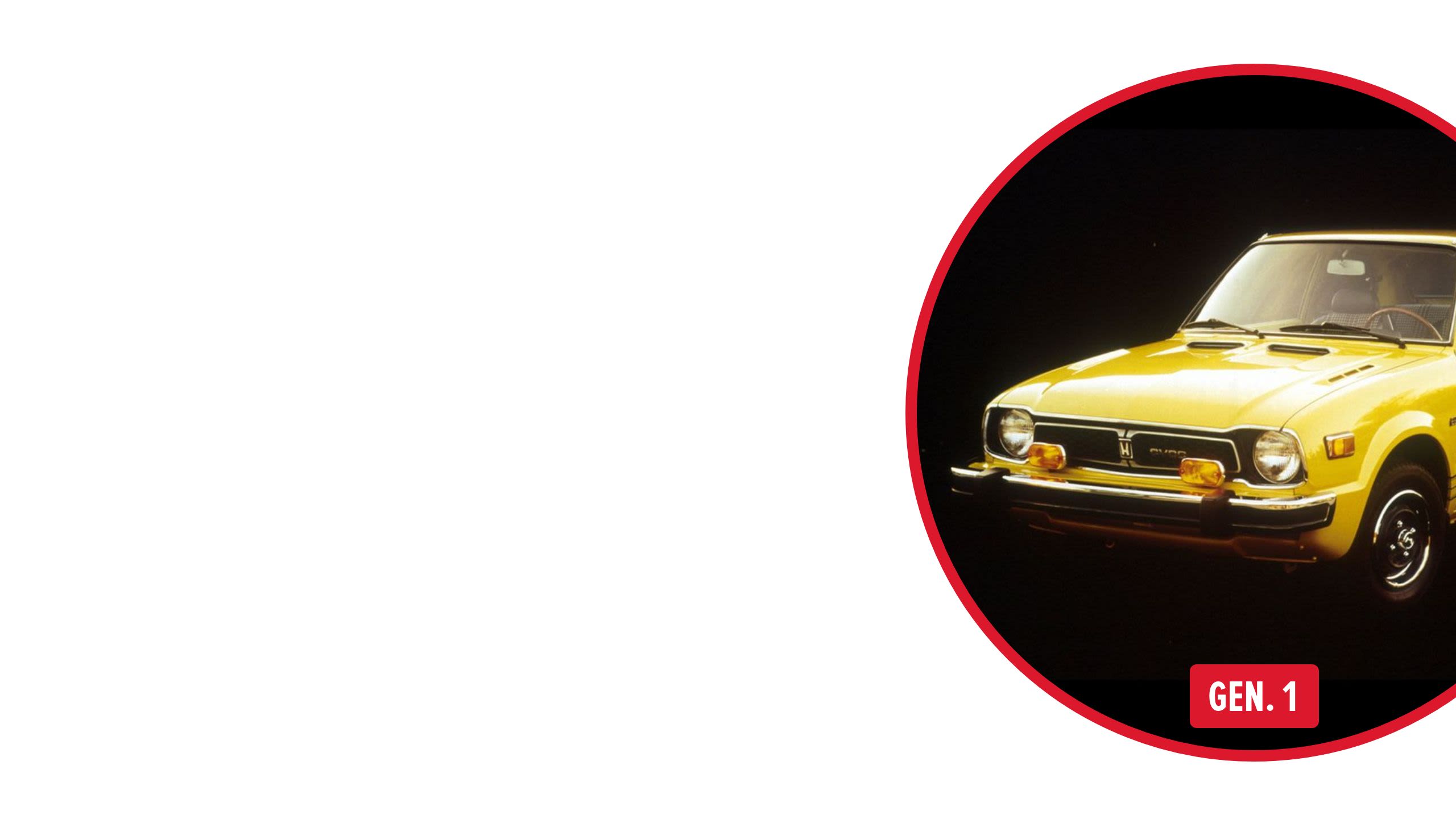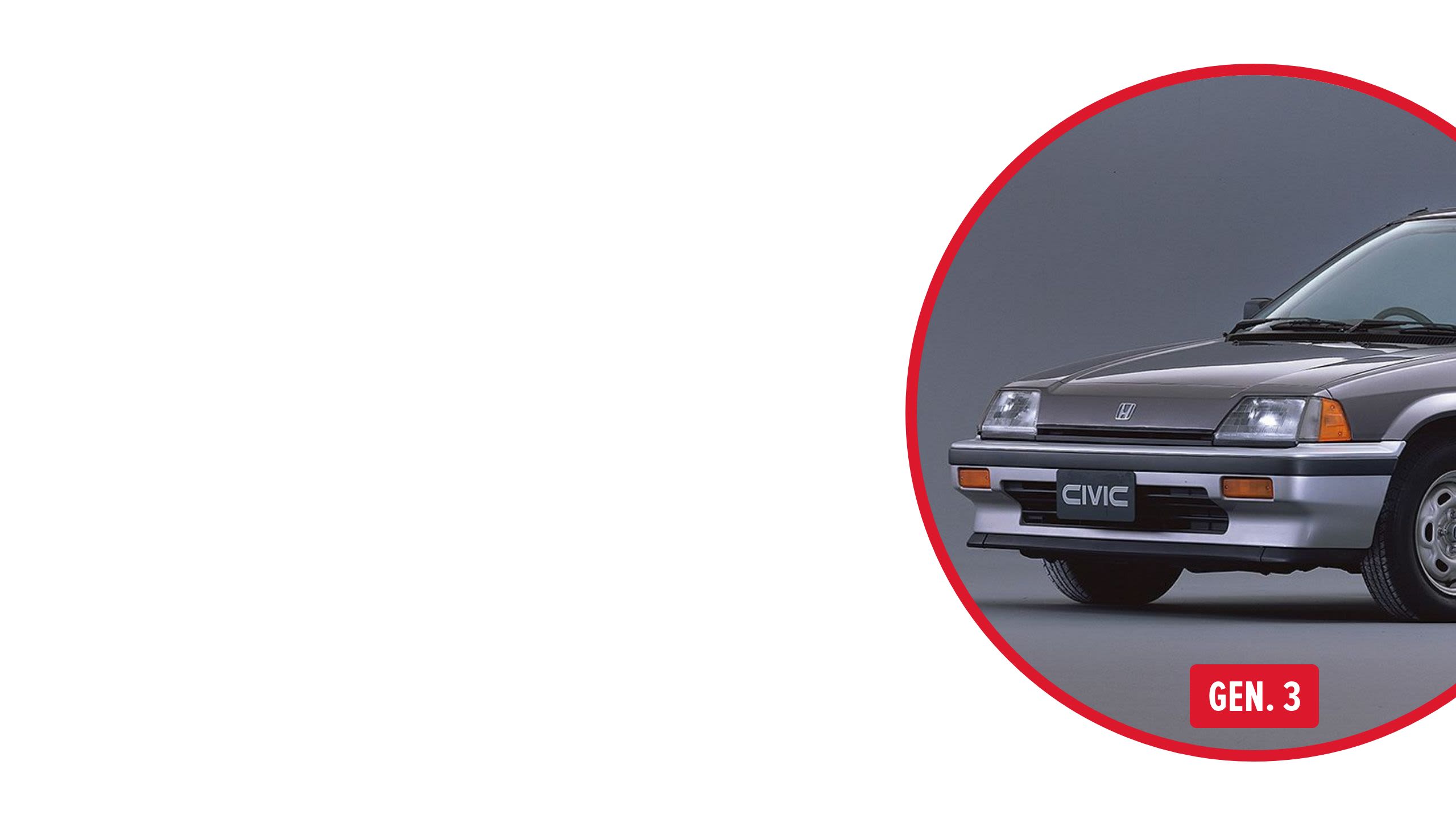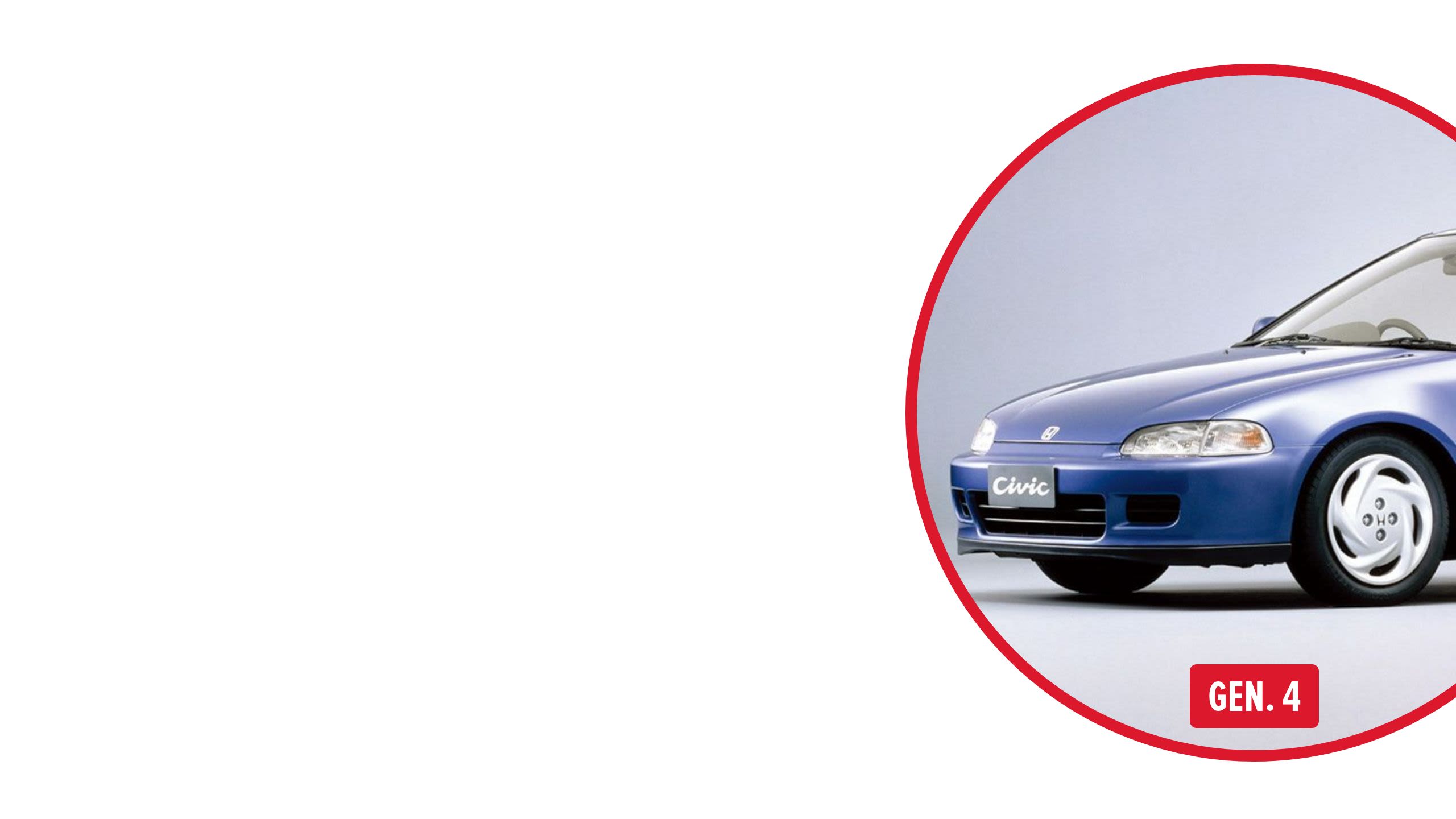 6th generation (1995-2000)
Bigger than the previous generation, the 6th-generation hatchback – launched in September 1995 – had the same 262 cm wheelbase as coupes and saloons. No longer a compact supermini, it was a step up into family hatchback territory.
It was a leap forward in in-car entertainment, too, and this generation was the first to come with a CD player.
In 1997, Honda launched the high-performance Civic Type R – the R stood for racing.
7th generation (2000-05)
The new millennium brought a Civic that was all about space and comfort. A new, taller, monospace hatchback design was perfect for families. The double-wishbone-style suspension was out, and the MacPherson strut design was in, resulting in better handing and a more comfortable ride. 2001 saw the release of the first-generation Civic hybrid and the first Type R, pictured, to be sold in Europe.
8th generation (2005-11)
Honda radically reinvented the Civic in September 2005, giving it a more futuristic appearance and award-winning ergonomic interiors. Honda created separate body styles for different markets – the US and Asia got a saloon and coupe, while Europe had a three- and five-door hatchback.
9th generation (2011-17)
The 9th generation introduced Honda's new Eco Assist technology, which improved fuel economy by 10 percent. Aerodynamic improvements and weight reduction boosted efficiency even more. A renewed focus on safety helped the Civic earn a five-star Euro NCAP safety rating – the highest rating possible.
10th generation (2017-present)
Unveiled in Europe in 2016, the 10th-generation Civic radically changed the car's exterior. There was a sleeker and sporty fastback exterior, and interiors that came with more hi-tech infotainment and safety options as standard than other cars in the class.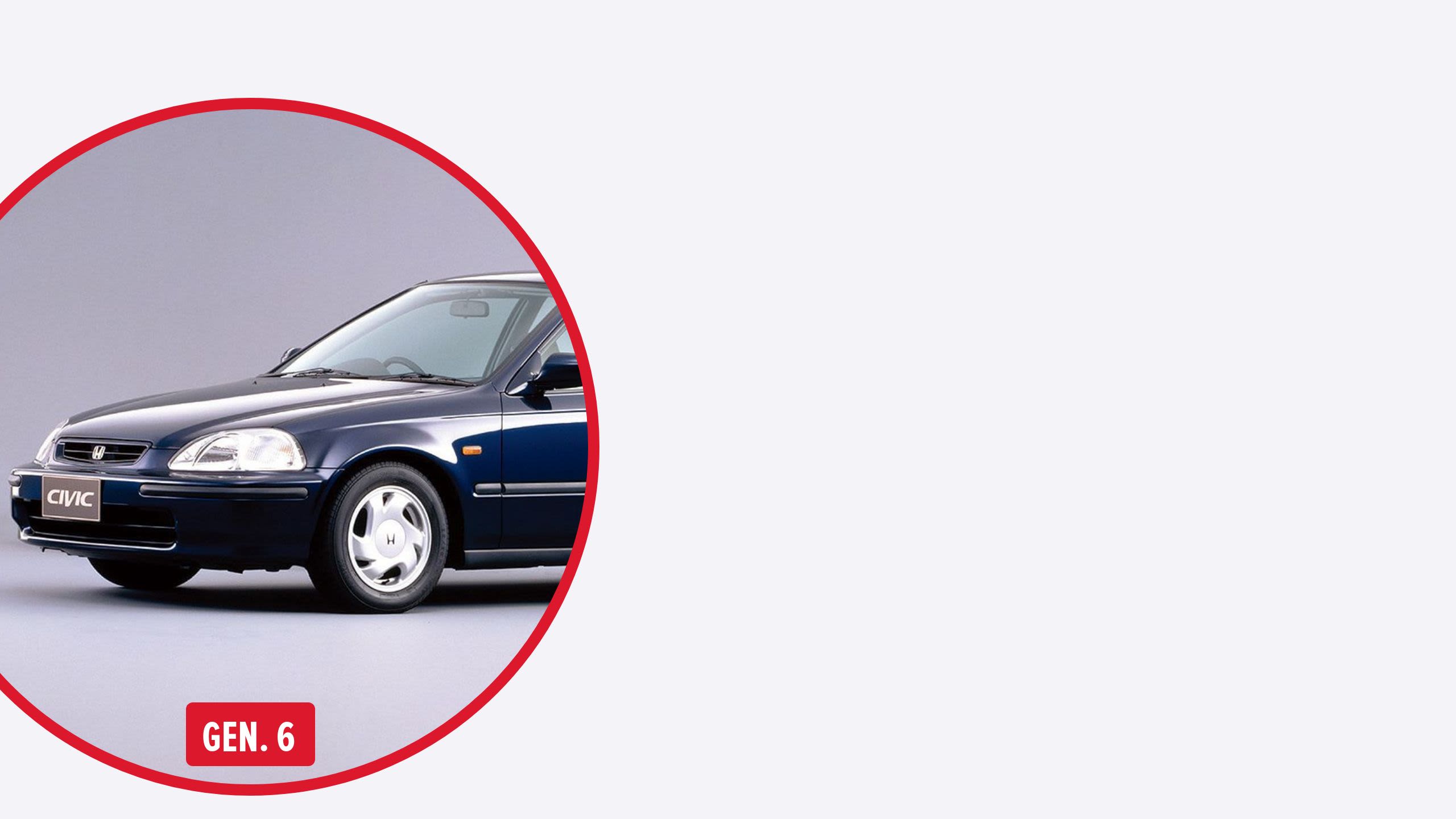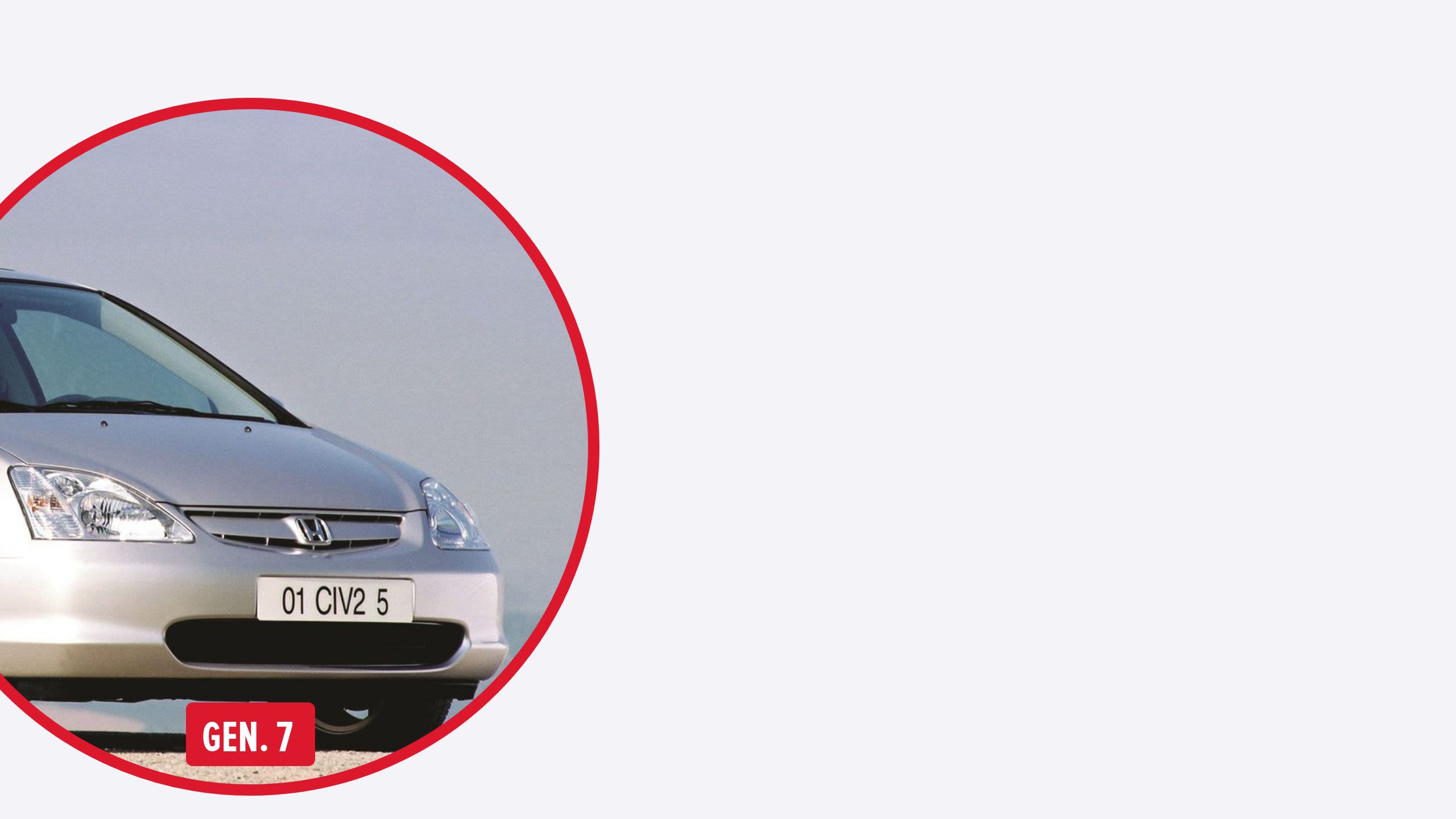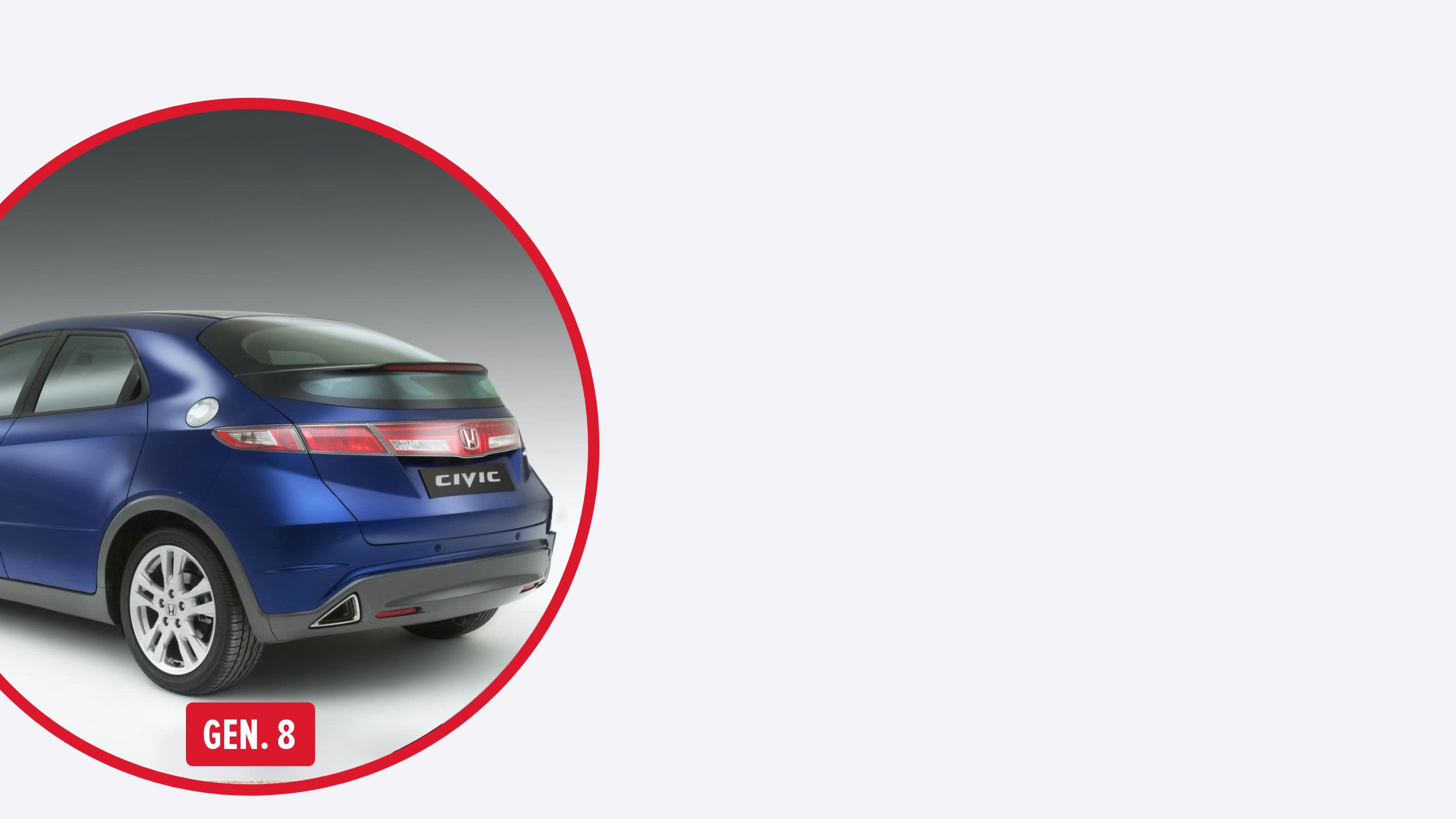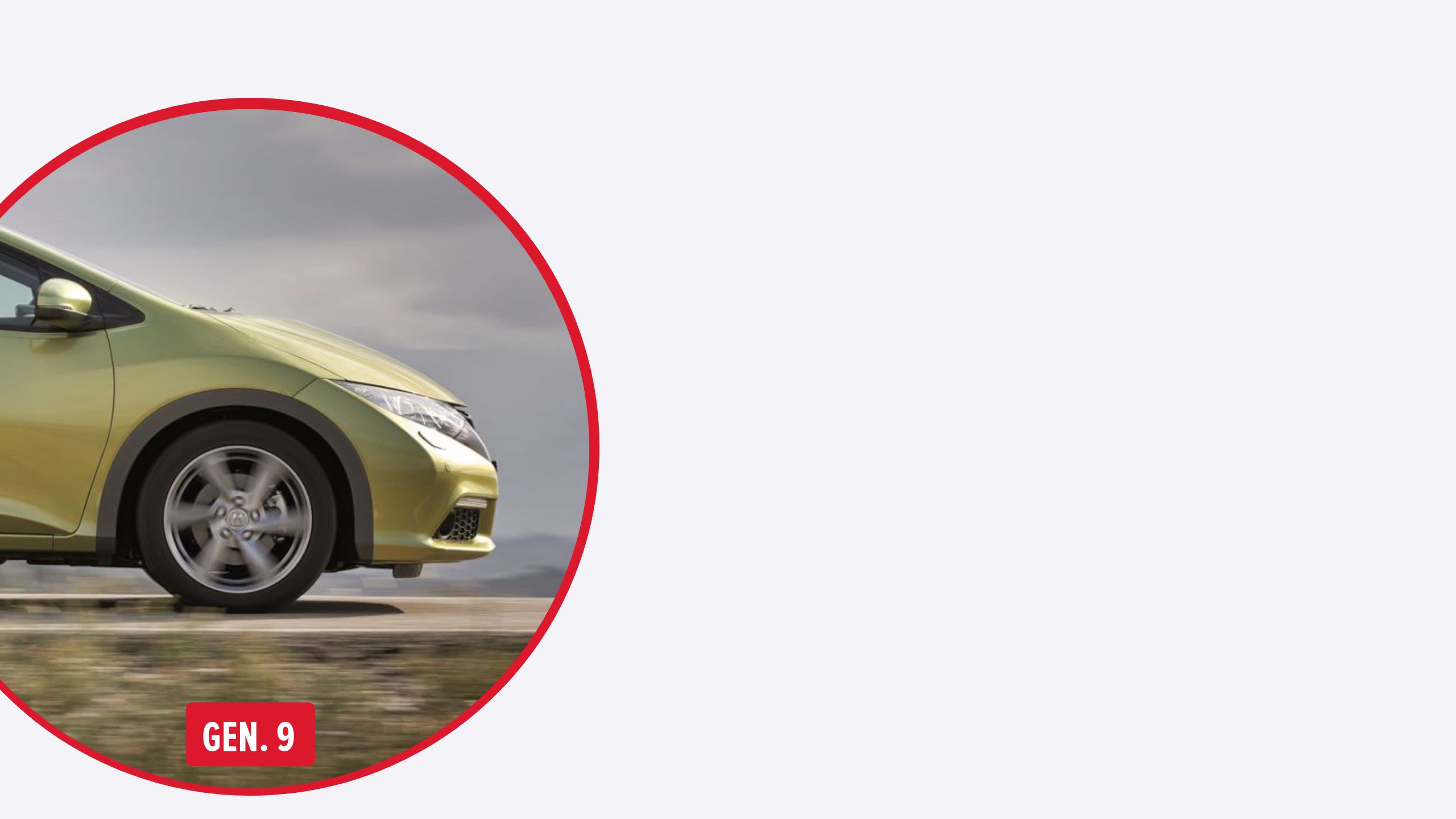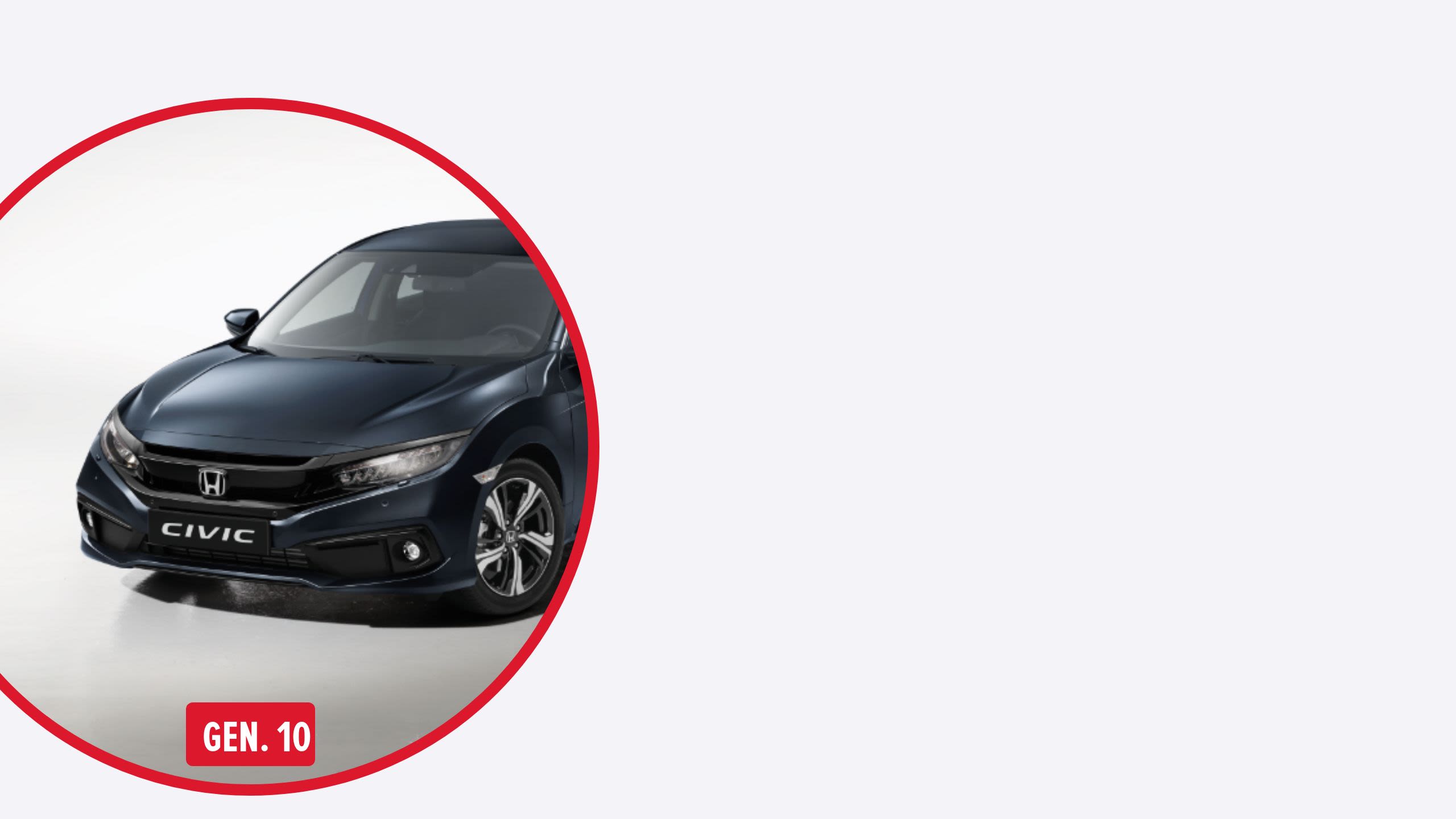 The 11th-generation Honda Civic
So, what does the future hold for the Honda Civic?
2022 sees two big milestones: the Civic's 50th birthday and the unveiling of the all-new, 11th-generation Civic e:HEV.
It'll be hybrid-only in Europe, using Honda's advanced e:HEV full-hybrid technology.
Self-charging on the move, it can run silently on pure electricity to deliver an exhilarating, electrified performance and long touring range efficiency.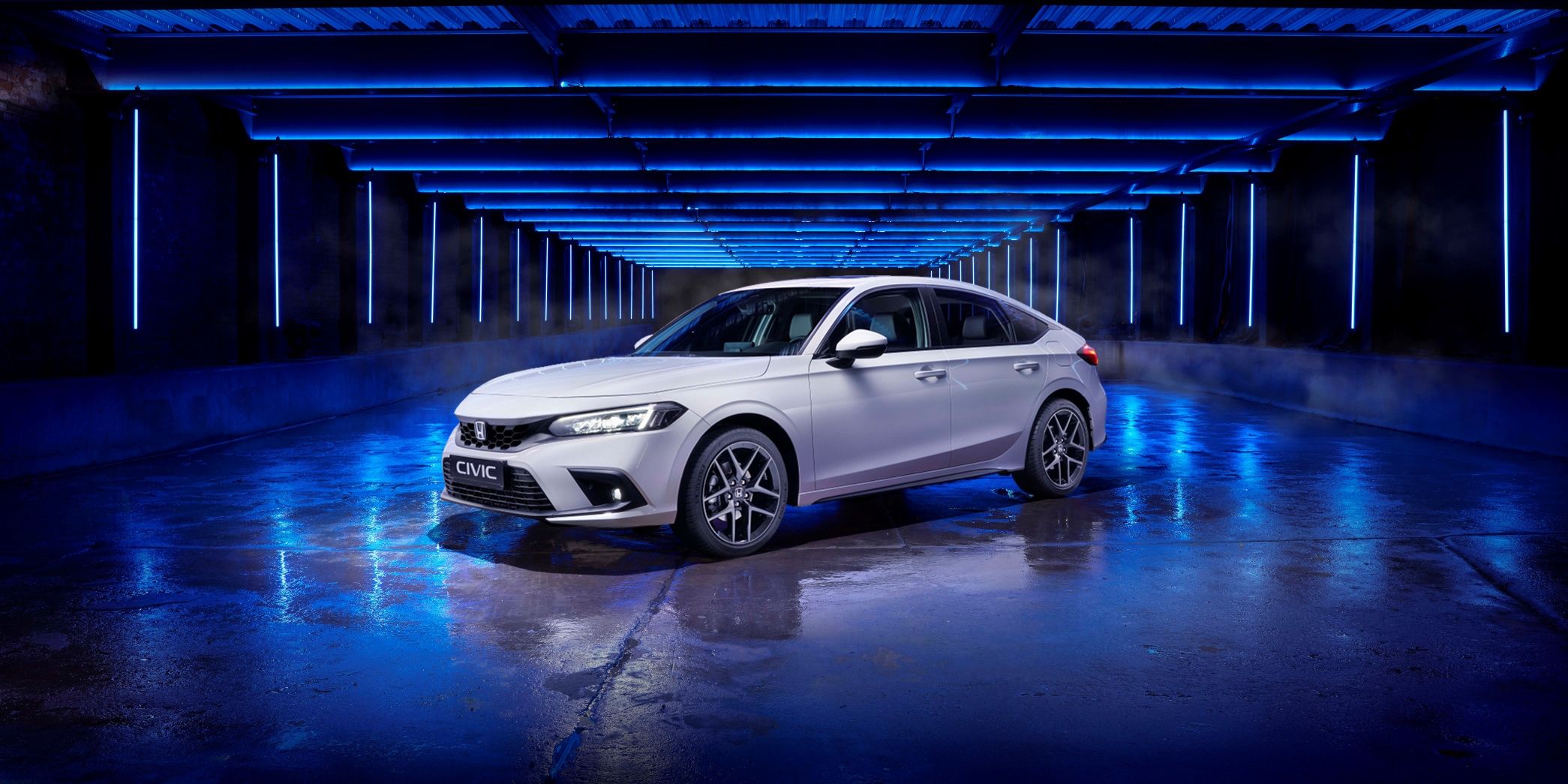 Keeping up with the times, it promises to be sporty yet refined, providing the comfort, safety and space that Civic is famous for and all wrapped in a new design.