Close
Package details
Core Connectivity is complimentary for the Honda e and the Honda Jazz range.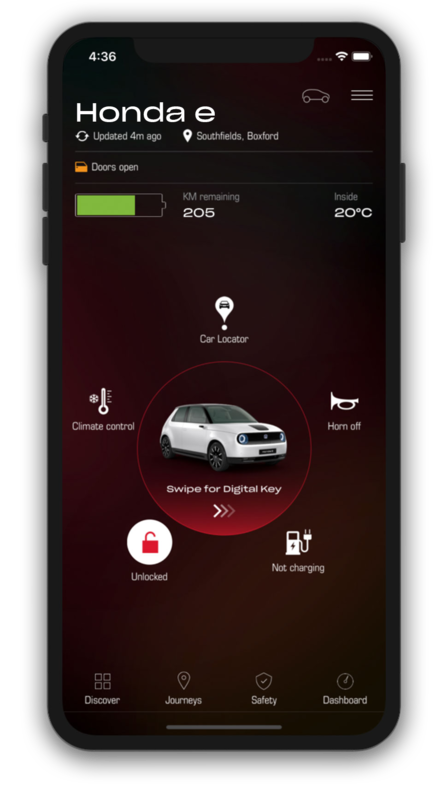 Pairing with your car is a simple process. Firstly, personalise by creating a Connected Car Profile using your personal details. Next, enter your car's VIN number and connect by entering the pin that appears on your car's dashboard. When completed, you can customise further by choosing from a range of subscription packages.
Periodic Confirmation of Ownership
To keep your account and data secure, you will be prompted to confirm ownership every six months. Simply confirm ownership when prompted within two weeks and your account will be safe.
Invite Driver
Share the benefits and features of My Honda+ with friends and family by inviting them as a driver of your car on the app. Invited drivers can experience all the benefits of the app. But rest assured, they will not have access to the main driver's account.
Garage
Enrol and manage your car and make it more personal by giving it a nickname.
Virtual Dashboard
You can see all the vehicle data clearly displayed on your smartphone; just like being inside the car.
My Honda+ Messages
Receiving subscription reminders, status updates and security alerts means you'll stay informed at all times no matter where you are.
Electronic Vehicle Health Check
This allows selected Honda Dealers to digitally record results and send the health check results to you. Using the link from My Honda+, you'll be able to access the eVHC platform, which will allow you to authorise any work required or request a contact from your Honda Dealer.
EV Charging Status and Battery Status
You can view the current charging status of your electric vehicle, check if the charging gun is plugged in and view the battery level of your electric vehicle along with information on the driving range.
Remote Lock and Unlock
In a hurry and forgot to lock up? No worries! You can lock and unlock your car doors remotely from anywhere.
Remote Horn
Sound the horn of your car remotely to locate your car quickly.
Remote Climate Control and Climate Control Scheduler
You can remotely control or schedule a time for the temperature to be set in your car, which means you'll always get a nice warm welcome..
Remote Charge, Charge Scheduler and Maximum Charge
Control the charging of your electric vehicle remotely and avoid peak electricity tariff costs by selecting the times that will save you money. Setting the maximum charge will also save you money and extend the life of the car's battery.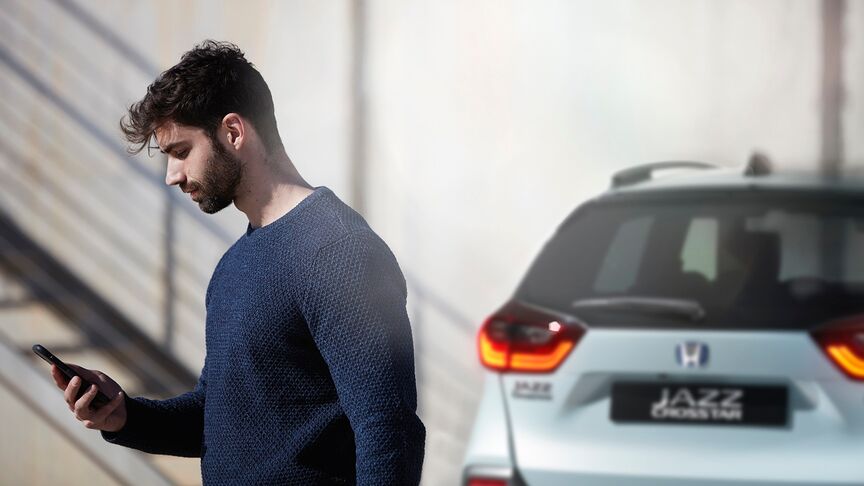 How do I subscribe?
Core Connectivity is complimentary with the My Honda+ app. To register a Honda Account, you need to have the car's connected services turned on by your dealer. All that's left to do then is create a Connected Car Profile in the app, add your car's VIN, and you'll be fully connected with access to all the features listed in the package except for the In-Car Wi-Fi Hotspot, which you can access from the car.
FAQs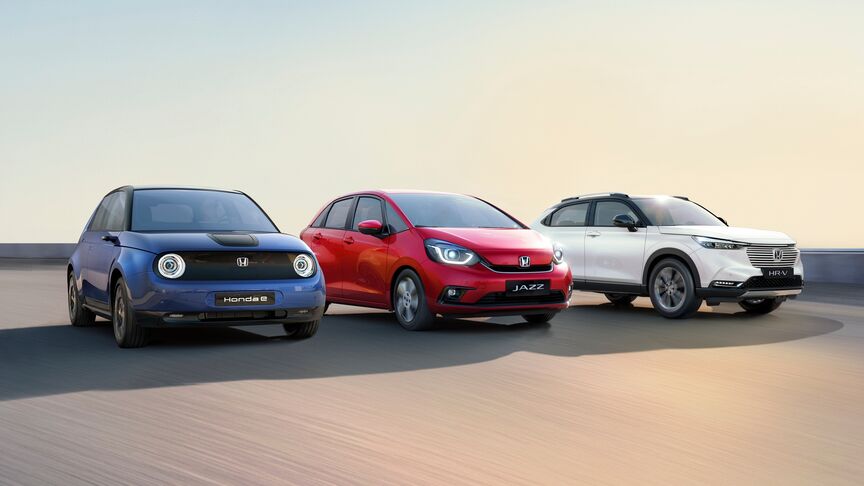 My Honda+ and your car
It doesn't matter whether you drive the Jazz or Honda e because the My Honda+ app is tailored to your vehicle. In other words, the app only displays the features available to you and your car.
FAQs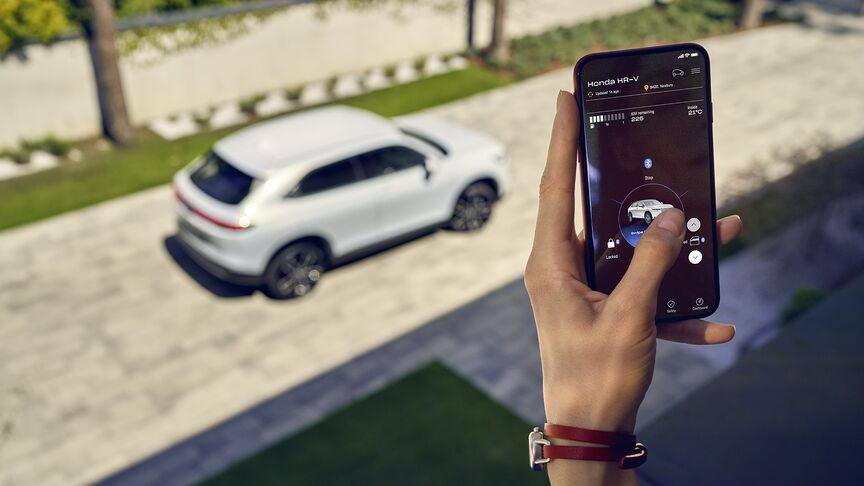 How much will I have to pay?
This package is available to you as a complimentary subscription when you buy a new car – just simply register and download the app. Second owners will have to pay from the first day of ownership and if you wish to increase the capabilities of the My Honda+ app, then you can subscribe to these packages: Safety & Journey, Honda Digital Key and Honda Personal Assistant to access many more features – with the exception of the In-Car Wi-Fi Hotspot, which you can access from the car.
FAQs