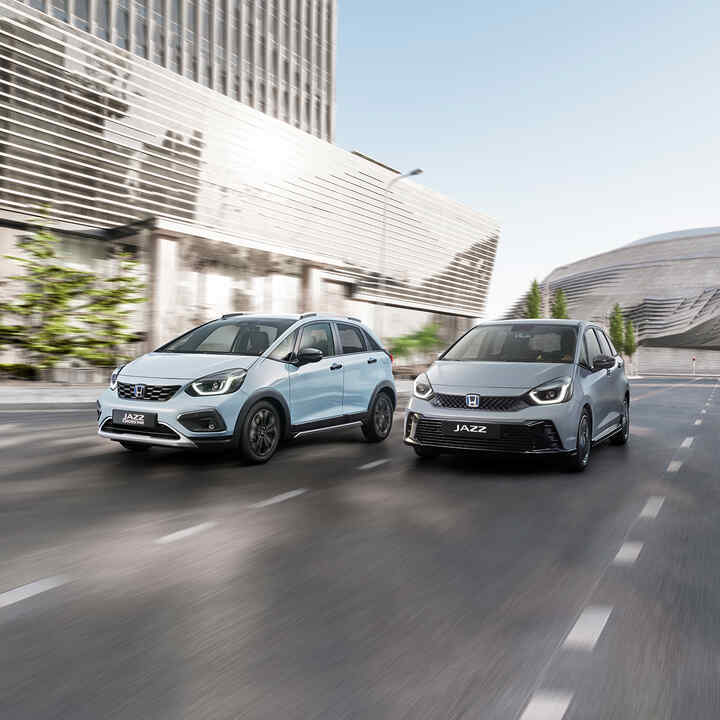 Go full-on hybrid. The New Honda Jazz
Launching Spring 2023, the new Jazz is comfortable, spacious and dynamic and with its advanced e:HEV full hybrid powertrain it delivers electrified performance and economy on every journey.
The Honda Jazz is a full hybrid. When you press the accelerator, unlike a mild hybrid, it delivers dynamic electrified performance.
Feel the difference
There's nothing better than the feel of driving a Honda hybrid. Our long experience with hybrid engines and the technical proficiency of Honda's e:HEV system means our full hybrids can run on silent electric power which a mild hybrid cannot do. The new Jazz delivers outstanding electrified performance and real-world economy.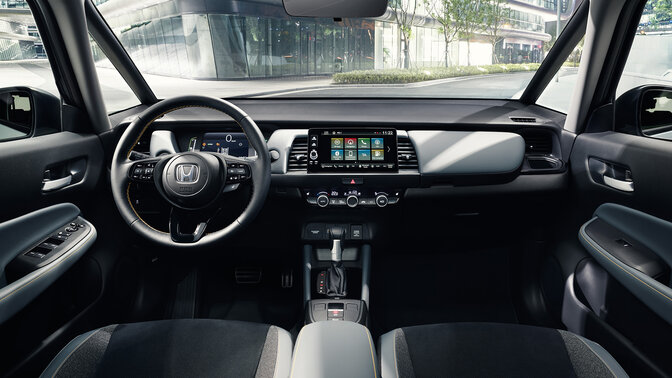 No need to plug in
Honda e:HEV full hybrids are self-charging, drawing power from the combustion engine and from regenerative braking. There's no need for a mains electricity supply, saving you time and hassle. The Jazz delivers up to 536 miles* on a full tank and achieves CO2 emissions from 82 (g/km). What is more it delivers these impressive numbers without sacrificing comfort or performance.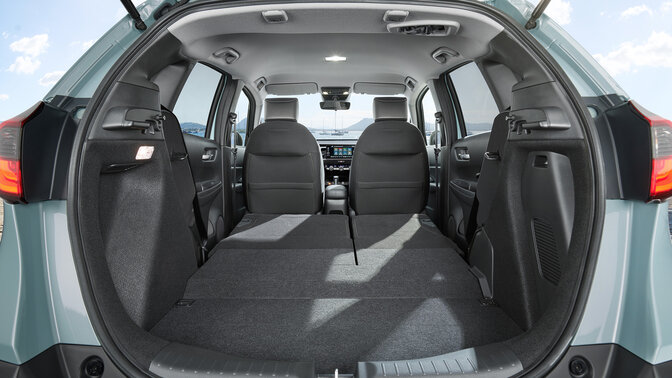 Large Carrying Capacity
The luggage capacity (with rear seats up) starts from 304 litres and goes up to an impressive 1,205 litres (rear seats down, to the roof). You'll be amazed at what you can fit into the Honda Jazz.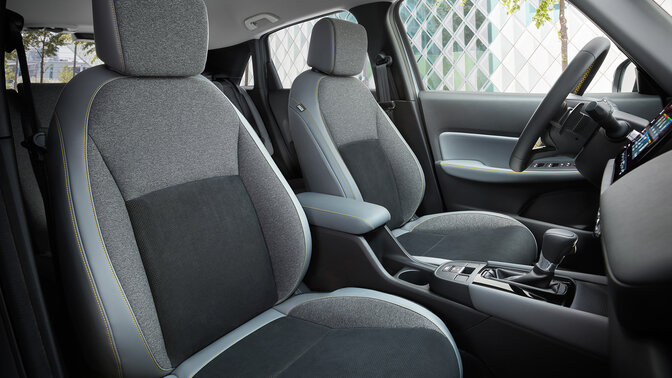 Anti-Fatigue Seats
Premium quality upholstery adds to the comfort of the Honda Jazz; what's more, the front seats are heated and boast anti-fatigue properties, making long journeys less tiring.
Honda e:HEV hybrid technology

Electric drive delivers instantaneous acceleration from a stationary position by using the energy stored in the battery to power the electric motor.
Hybrid drive uses electric motors together with the petrol engine during everyday driving conditions to provide optimum performance and exciting acceleration.
The Jazz's combustion engine is used to maintain higher speeds on motorways and charges the battery at the same time.
Regenerative braking uses the energy generated by the electric motor when braking to recharge the battery.
What makes our hybrids so special?
The new Honda Jazz and Jazz Crosstar are driven by the Honda e:HEV powertrain. Discover more about how Honda's e:HEV full hybrid technology works, and how it compares to mild and plug-in hybrids.
Discover hybrid technology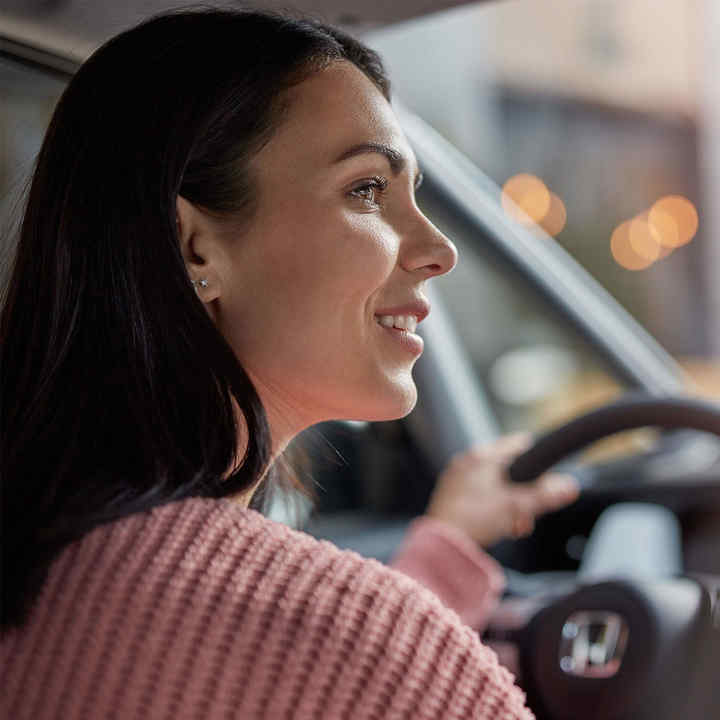 Feel safe
Created to keep you and your passengers safe, Honda SENSING is a suite of clever safety features that alert you to the dangers you might miss. These advanced driver assistance technologies contribute to the Jazz's maximum 5-star NCAP safety rating.