Close
Close
Focus on performance
Take a closer look at the innovative technologies that make the Honda e a joy to drive.
---

ROTATE
---
Next-level handling

The chassis on the Honda e has been designed to provide the driver with a smooth and seamless ride, along with stunning agility and a silent drive.

Feel the power

The drive is enhanced thanks to independent rear suspension, with the electric motor powering the rear wheels to enhance the driving experience.

Perfectly balanced

With its 50:50 weight distribution and low centre of gravity, the Honda e gives the driver a satisfying, exciting drive.

Stay cool

It's essential to maintain an even temperature for the battery pack to perform with efficiency.

A battery you can trust

The high-capacity 35.5kWh lithium-ion battery is ultra-reliable and can use either a CCS2 DC rapid charger or a type 2 AC connector.

Charge with ease

By having the charging point on the bonnet, it's simple to charge your Honda e from either side of the car. An LED system gives you an up-to-date charging status.
Previous
Next

ROTATE
---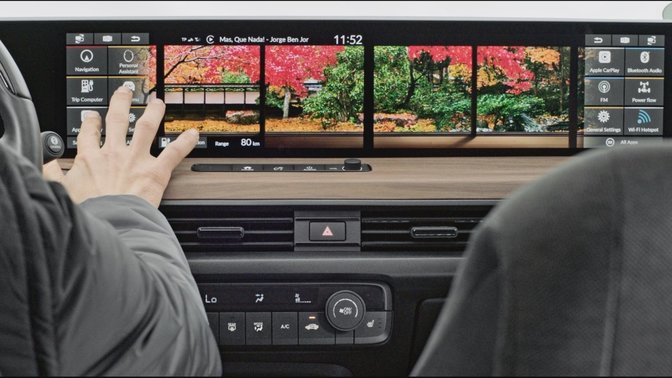 Dual screens
You've never seen a dashboard display quite like this before. The full-width digital dashboard is made up of five screens, with two 12.3-inch LCD touchscreens occupying the central section. These stunning dual screens form the infotainment display, where you and your passengers have access to a range of smart apps and services for music, navigation, travel information and more.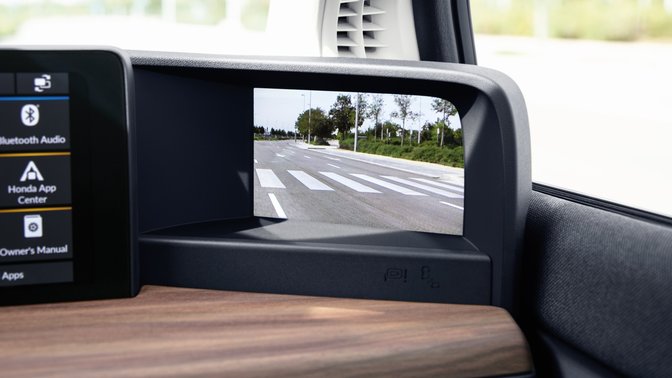 Side Camera Mirror System
Conventional car wing mirrors are replaced by sleek cameras on both sides of the vehicle, providing the driver with live images beamed to the dashboard's two outer screens. With 'Normal view' and 'Wide view' options, the driver can choose to extend their field of vision, giving full visibility of what's behind the car and dramatically reducing blind spots.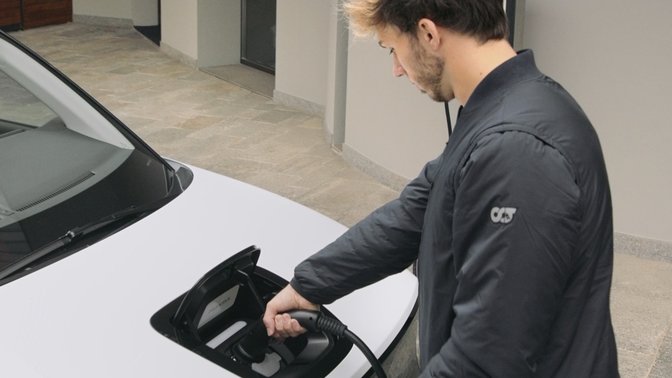 Charging
As Gasly demonstrates in the above video, charging the Honda e is a walk in the park. The charging point is integrated into the bonnet, allowing easy access from either side of the car, and the charging status LED system provides live updates. After a full charge, the Honda e's range of up to 137 miles gives you plenty of energy for weekly urban driving.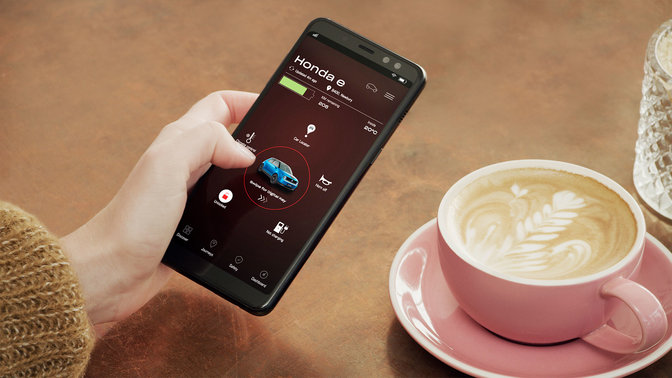 My Honda+
A car as innovative as the Honda e requires an equally innovative app, and that's where My Honda+ comes in. There are countless ways the app can help you with your life, from climate control to remotely changing the car's temperature, to a charging scheduler to ensure you only charge at off-peak times to save money. Plus, in 2021, you'll have access to the Digital Key service, meaning you can use your smartphone to unlock and start your car.
Close