Sleek and sporty
A car designed for the real world.
Rethought and redesigned inside and out, the Honda Civic is built to be driven, but it can be much more than that. It can be flexible and change to suit your needs and easily adapt to be what you want it to be.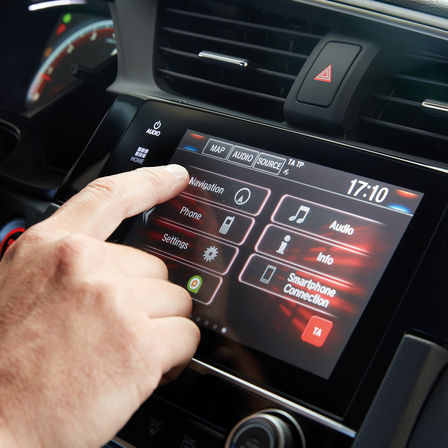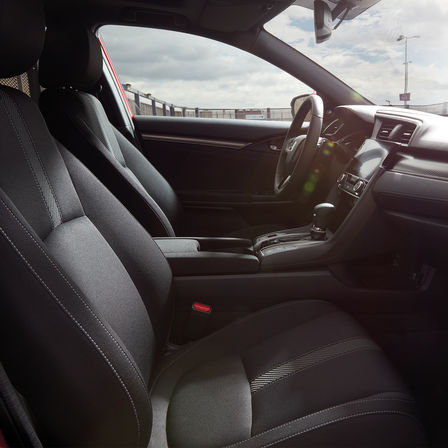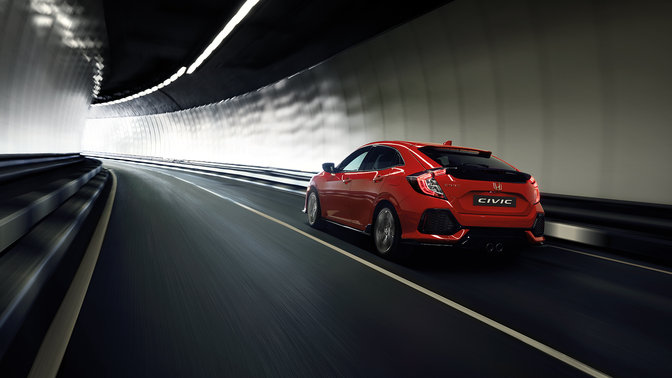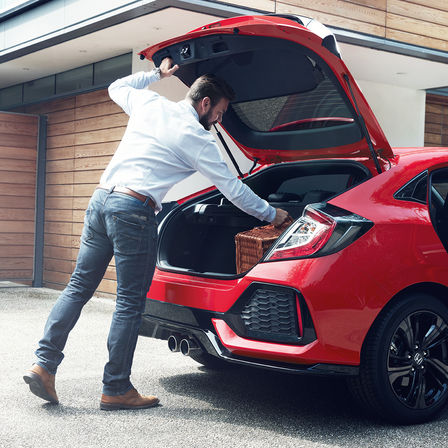 Driving force
Totally reimagined with new generation engines to give you ultimate control.
The Civic 5 Door has been engineered with a lighter, stiffer chassis for an engaging drive. There are two turbocharged petrol engines and a new, responsive 1.6 i-DTEC diesel; all come with a choice of manual and automatic transmissions.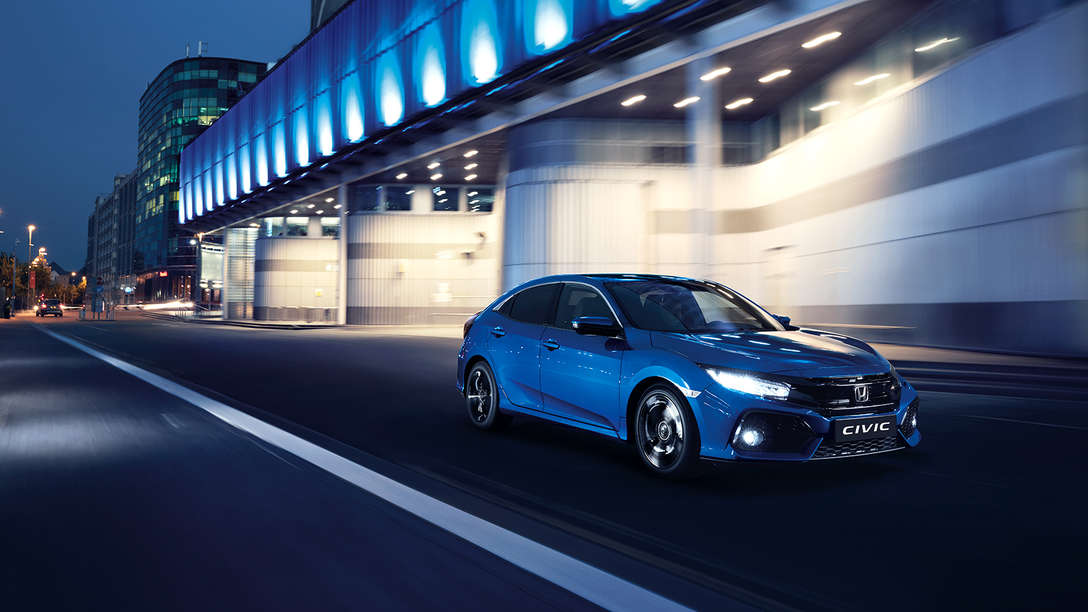 The Civic Sport Line
There's a new sporty looking Honda Civic on the block.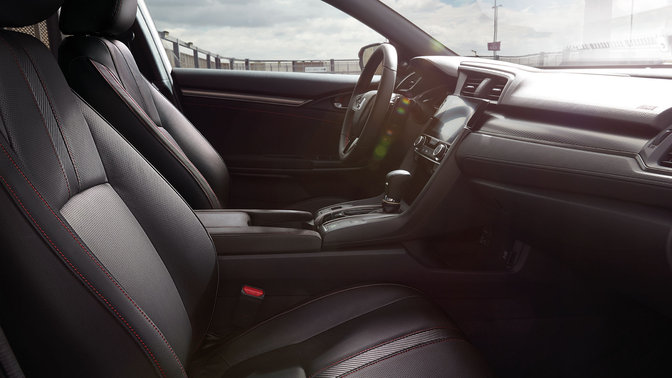 Spaciousness and comfort have always been a hallmark of the Honda Civic. The leather upholstery not only adds a certain sophistication, but the red stitching gives it a sporty feel too.
Our new Civic Sport Line provides an engaging driving experience thanks to its ergonomic driving position, dual pinion steering and a sporty and energetic 126PS VTEC TURBO petrol engine. Open the doors and you'll be welcomed by an interior that keeps that sporty theme going throughout, with red-stitched leather seats.

Looking good
The Sport Line styling continues on the outside too, with black eye-catching 17' alloys, a black sport front spoiler and side sills; altogether they give it a purposeful look.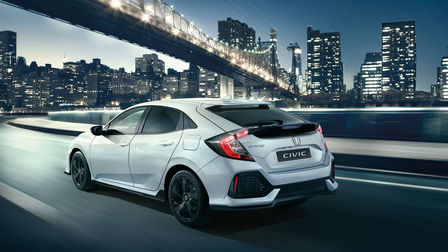 The Honda Civic Sport Line is a satisfying blend of responsive performance, style, comfort and sporty looks.