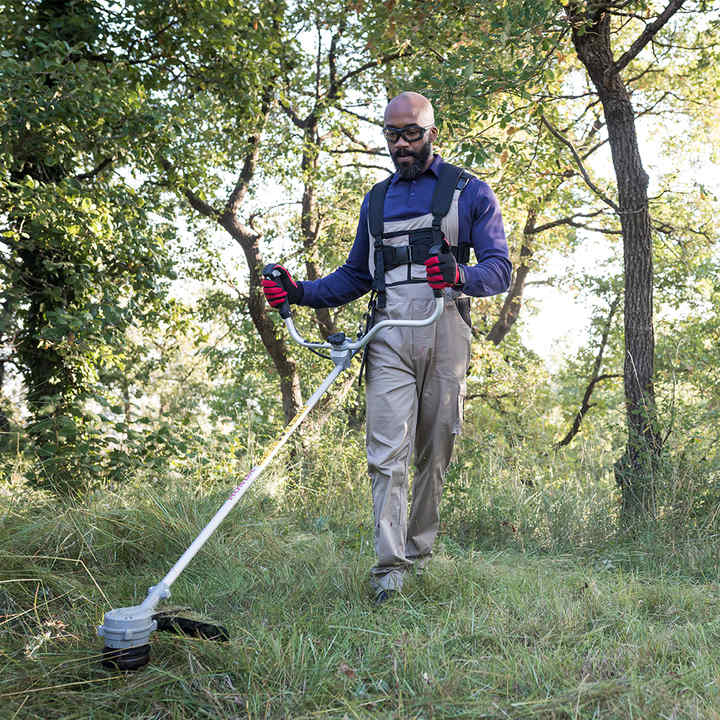 CORDLESS BRUSHCUTTER
BUILT TOUGH
Take control of your garden with the neatest battery brushcutter from Honda. This new generation of cordless brushcutter boasts innovative battery technology and uncompromised cutting performance anywhere.
THERMO-SMART BATTERIES

CUTS WITH A HEAVY-DUTY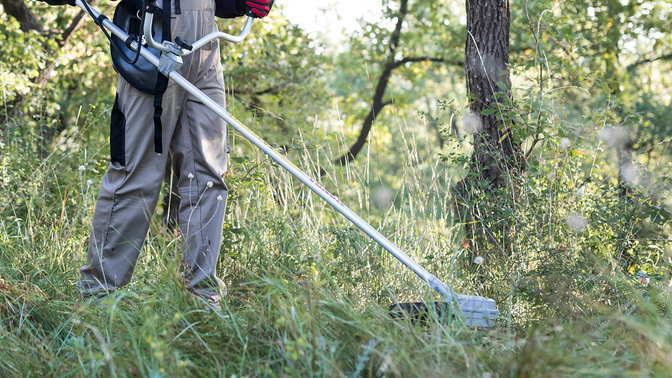 ACCESS ALL AREAS
Your perfect partner for managing overgrown and hard-to-reach areas of the garden, the Honda cordless brushcutter combines portability with impressive power and precision cutting.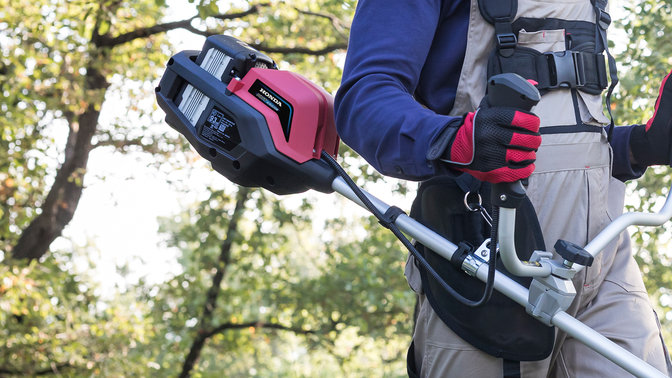 ENGINEERING FOR LIFE
Leave your ear defenders in the shed. With smart battery technology and an efficient and robust brushless electric motor, our cordless brushcutter quietly and confidently tackles every task.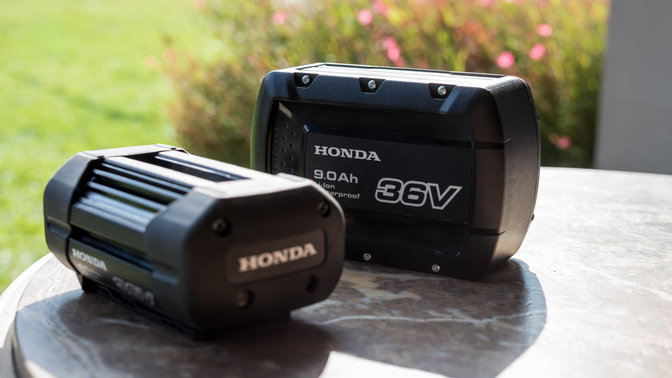 THERMO-SMART BATTERIES
These robust, lithium-ion batteries come in three sizes: 4Ah, 6Ah and 9Ah and use ground-breaking thermo-smart technology to continuously monitor the voltage and thermal performance of every cell. This ensures the longest-possible running time without compromising performance.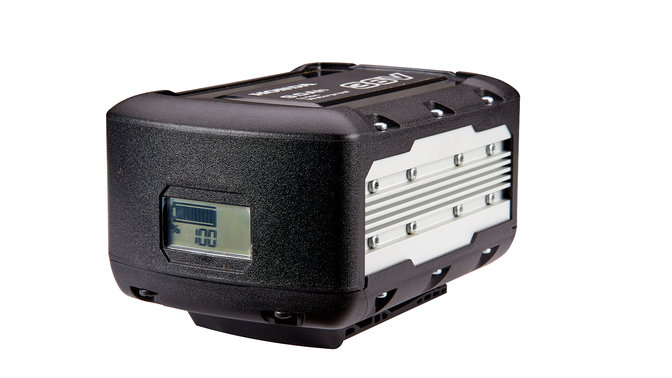 POWER FOR PROFESSIONALS
Our new 9Ah battery delivers long-lasting power to suit hard-working professionals. Designed and certified to withstand all weathers, this battery is IP56 rated and provides you with a longer running time. It also has an LCD display to indicate the battery power level.
Bring it on
All-weather performance.
We know that you don't stop caring for your garden just because there's a bit of rain on the way. Which is why the new Honda cordless brushcutter can be safely used in all weathers.
Weatherproof power
For professional gardeners, the 9Ah battery is certified to IPX4 protection against water ingress, meaning you can keep on working even when the weather is working against you.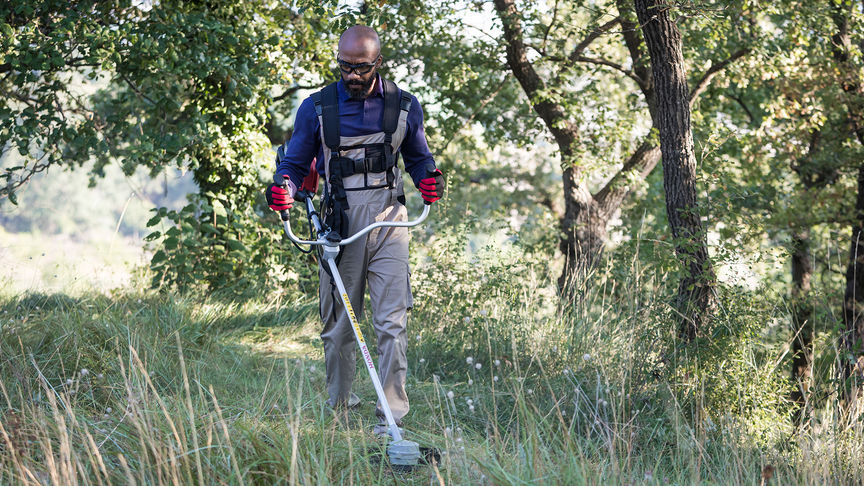 FOCUS ON THE FEATURES
Take a closer look at the things that make our new cordless brushcutter range special.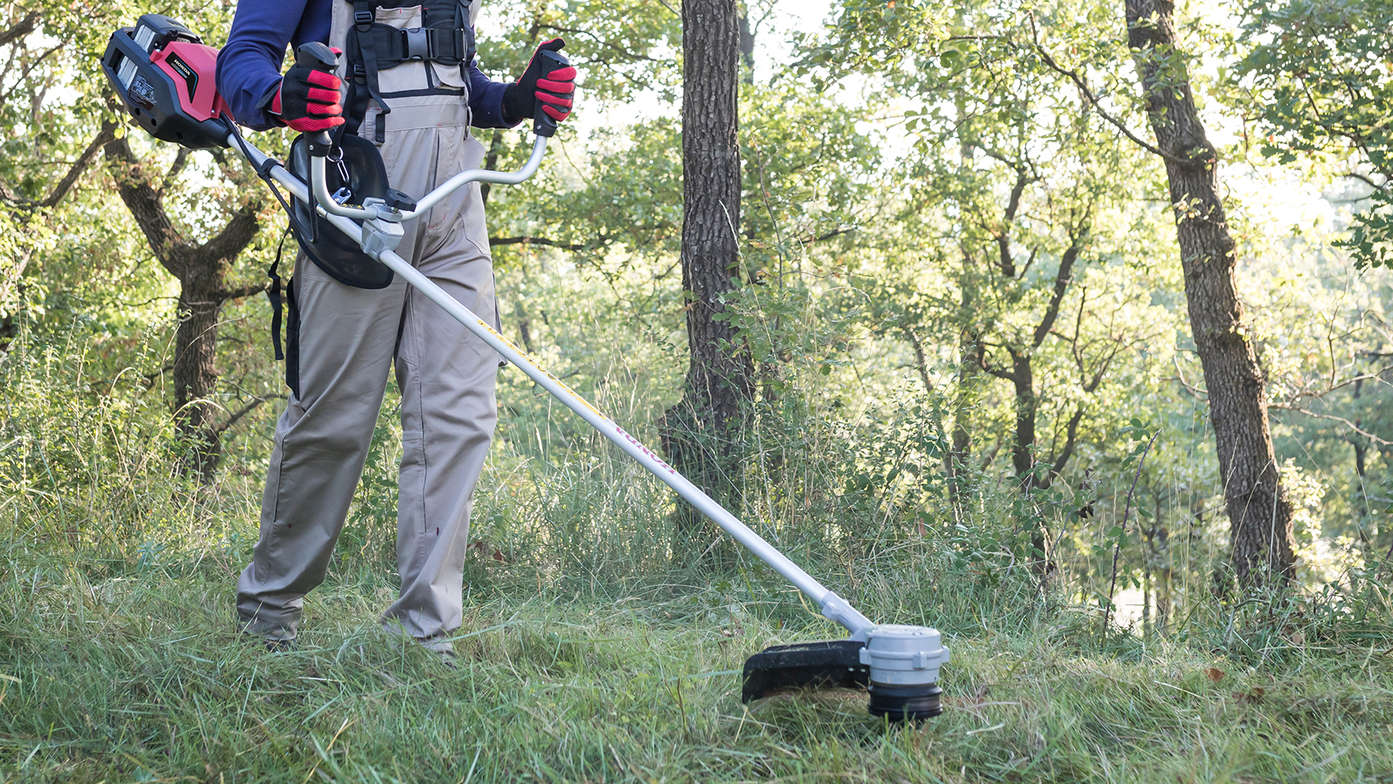 The power to perform
By developing a new generation of high-capacity batteries and a powerful, 36-volt electric motor, Honda's engineers ensured that the brushcutter offers the same cutting performance as a petrol version.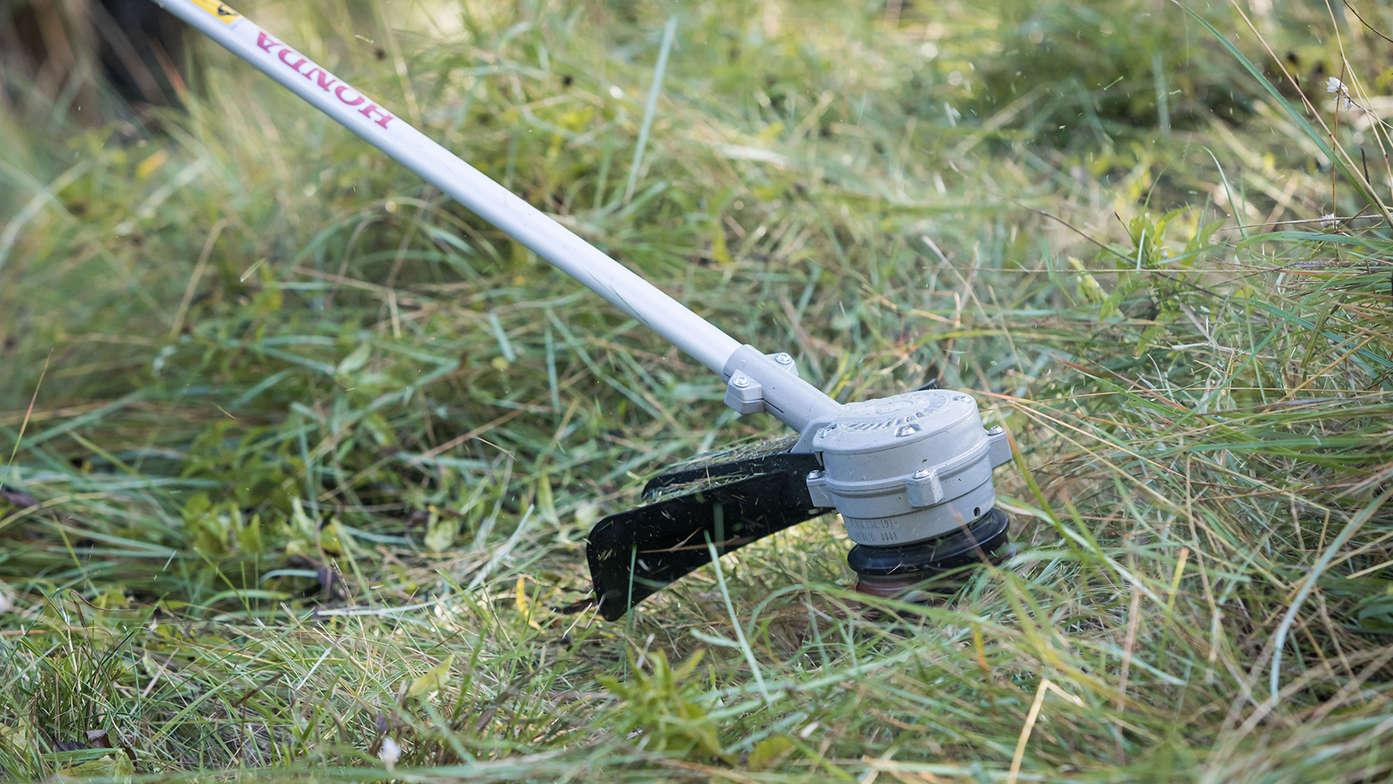 Direct drive
The powerful, 36-volt brushless electric motor directly drives the cutting head, meaning no efficiency losses during operation.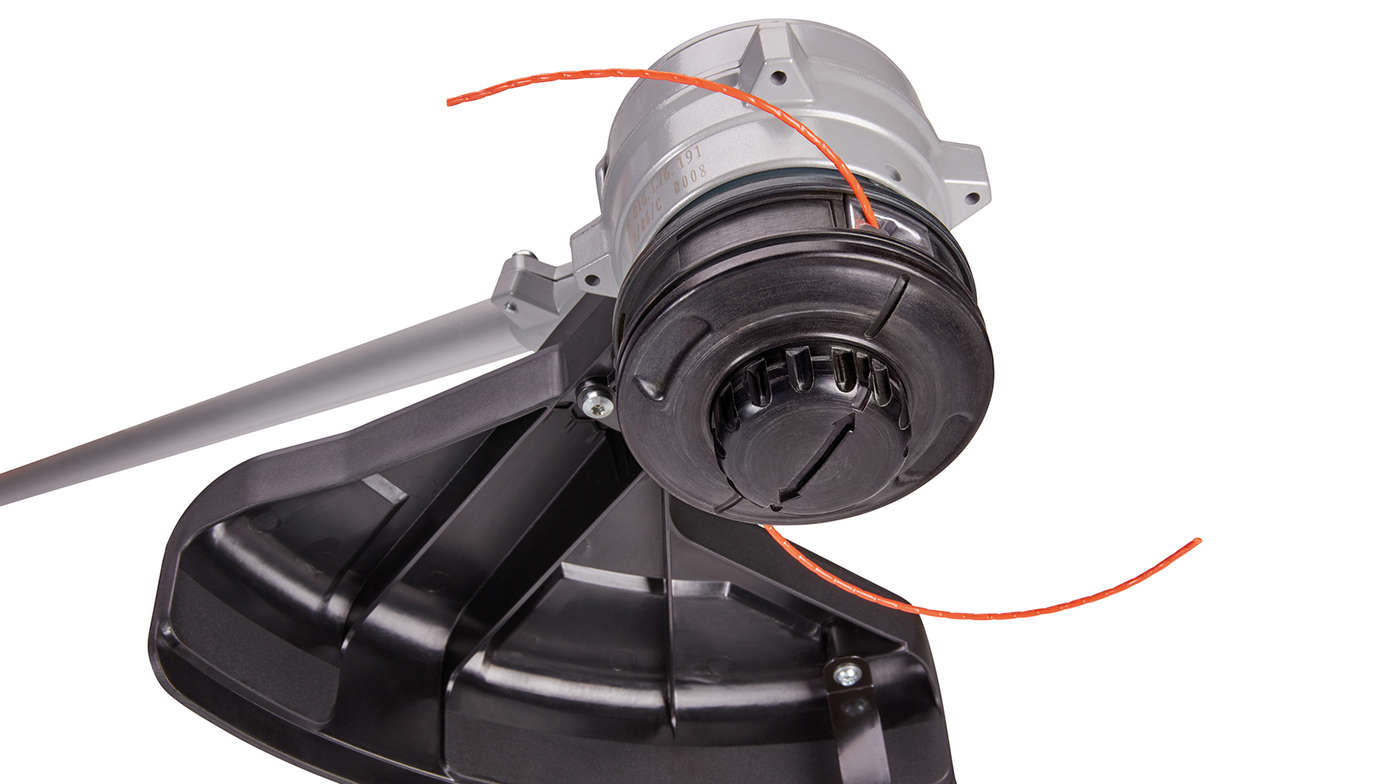 Automatic line head
The line head features a 'tap & go' automatic feed of the nylon line, ensuring that every cut is as precise and powerful as the other.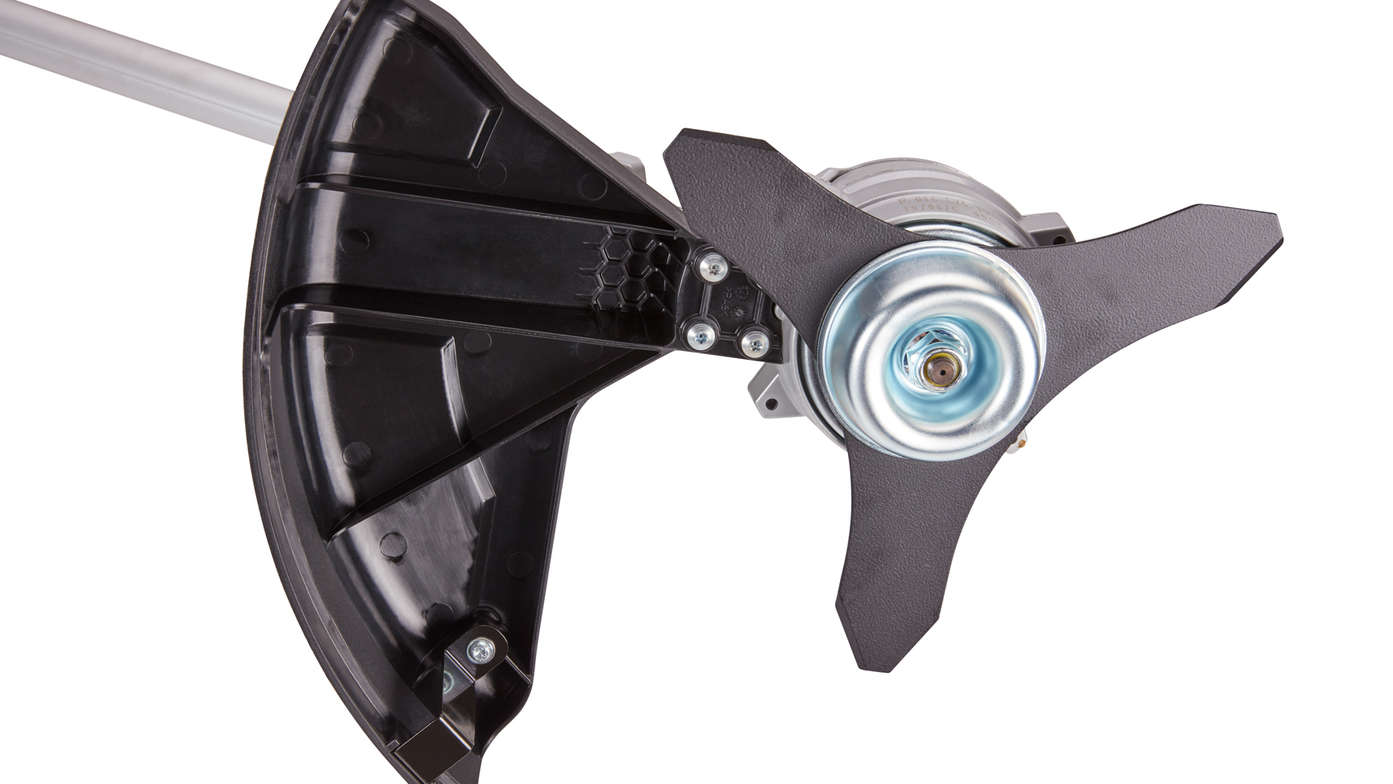 A heavy-duty, three-tooth blade
To help tackle tough undergrowth, the cordless brushcutter range comes with both a cutting line head and a three-tooth blade. The latter is designed to make light work of heavy-duty garden management.
Power with control
Safety and comfort, all in one.
The Honda cordless brushcutter keeps you comfortable and safe. It features a harness that can be adjusted to fit you perfectly. Providing optimum balance when supporting the brushcutter during operation.
Easy to handle
Widely spread handlebars offer comfortable control even when you're tackling tricky terrain and give precise changes of direction with minimal effort. A padded guard sits between your hip and the brushcutter to ensure you feel fresh even after a long day's work.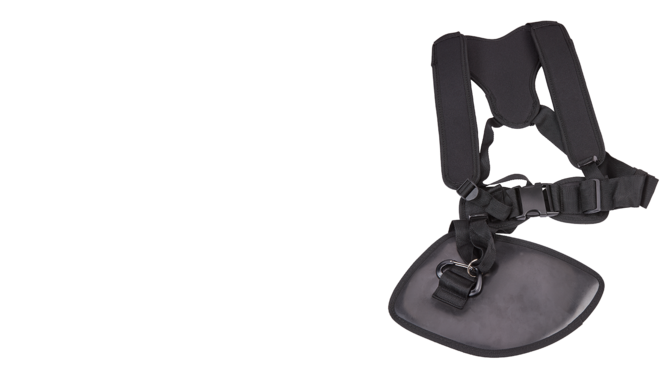 The harness has been designed with you in mind, with outstanding ergonomics and a wide range of adjustment.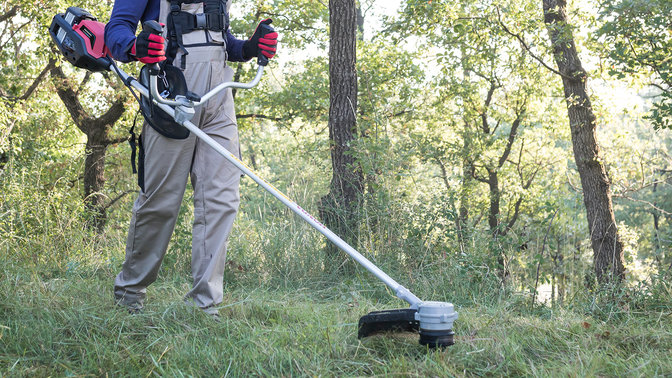 Perfectly balanced, together the brushcutter and harness dramatically reduces fatigue.