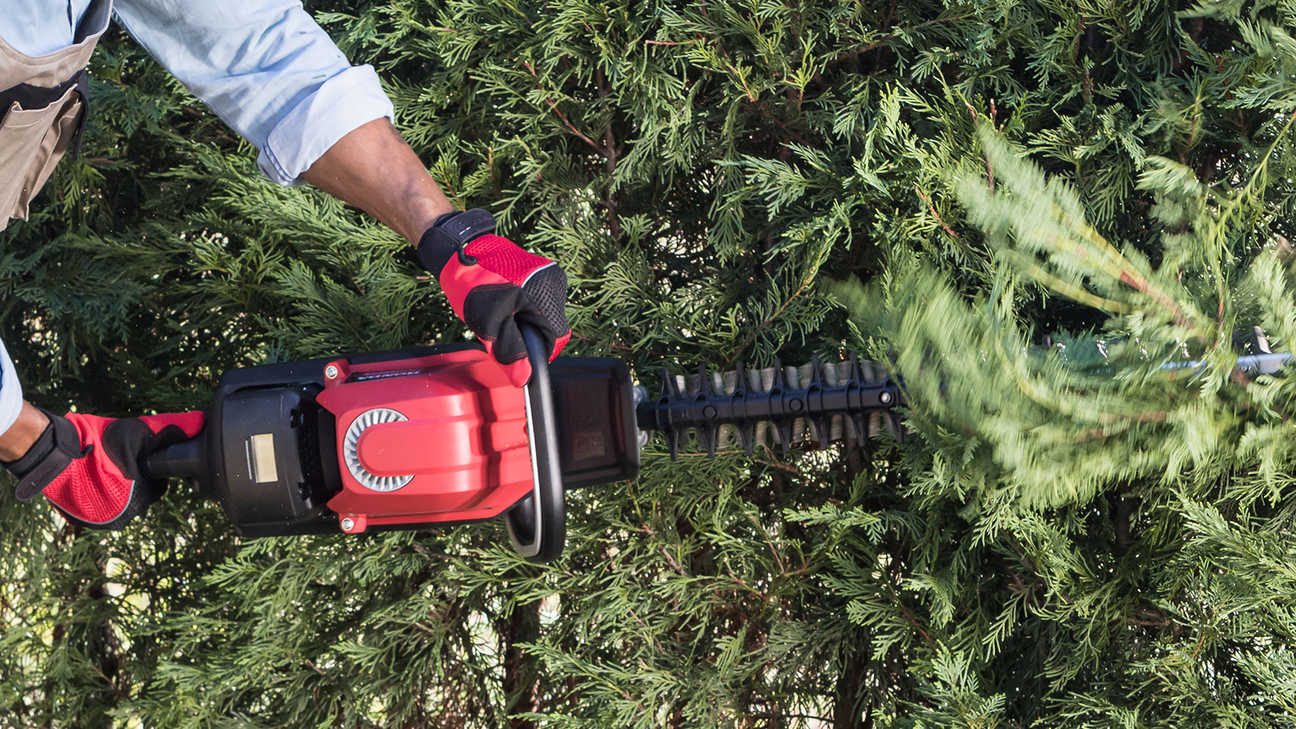 A SAFE OPERATOR
It's time to say goodbye to dangling wires that can easilly get in the way and hamper your progress. The Honda cordless hedge trimmer works where you want, when you want.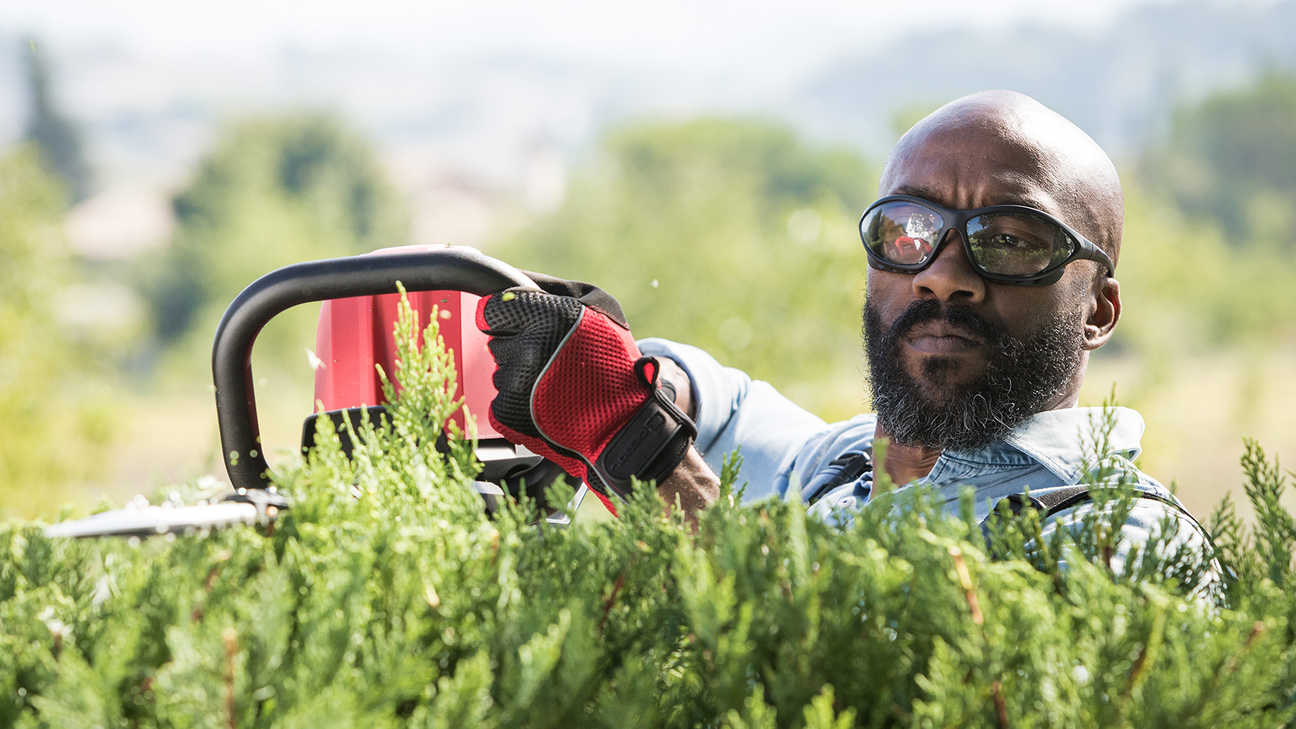 ENGINEERING FOR LIFE
Forget about wearing earplugs or apologising to the neighbours for an early-morning start. Our new cordless hedge trimmer gets to work quietly and confidently.
THERMO-SMART BATTERIES
These robust, lithium-ion batteries come in three sizes: 4Ah, 6Ah and 9Ah and use ground-breaking thermo-smart technology to continuously monitor the voltage and thermal performance of every cell. This ensures the longest-possible running time without compromising performance.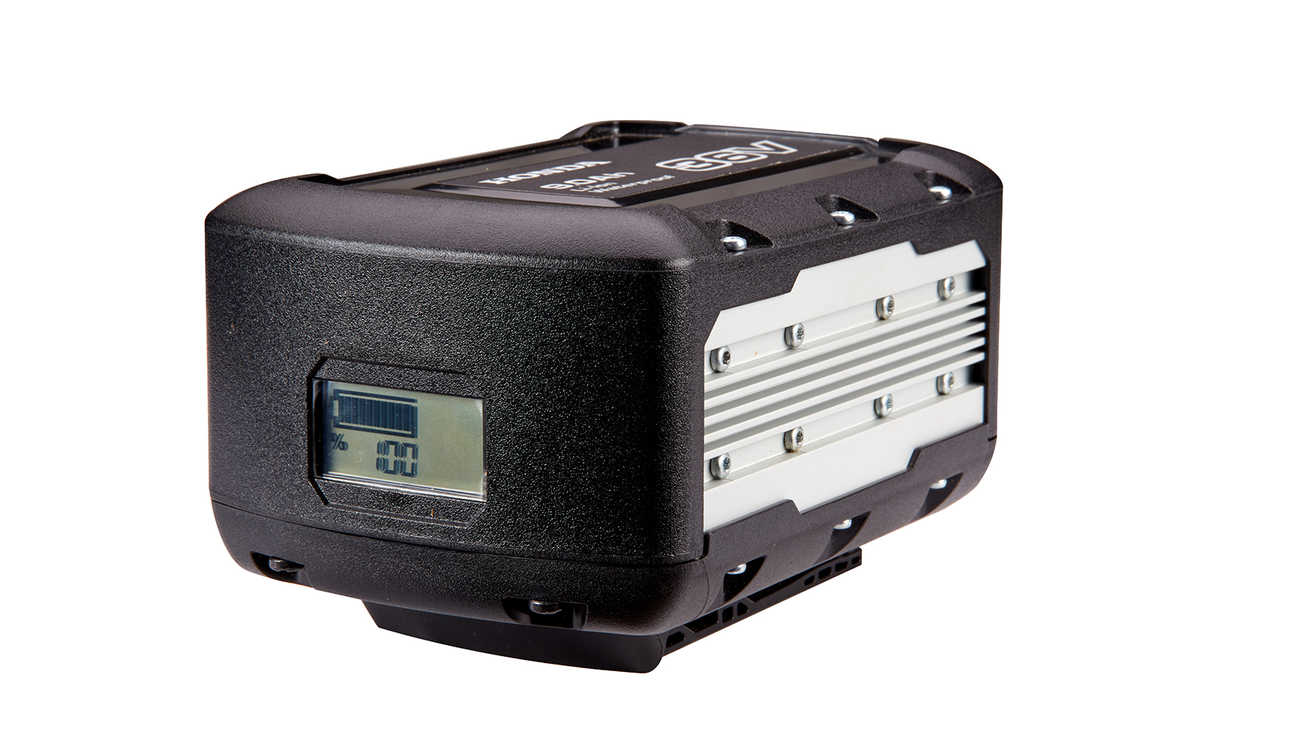 POWER FOR PROFESSIONALS
Our new 9Ah battery delivers long-lasting power to suit hard-working professionals. Designed and certified to withstand all weathers, this battery is IP56 rated and provides you with a longer running time. It also has an LCD display to indicate the battery power level.
MAXIMUM VERSATILITY, MINIMUM VIBRATION
A smooth trimmer in the most challenging conditions.
Caring for hedges, shrubs and bushes can be a challenge. You might have to work from a ladder or have to stretch for hard-to-reach sections, so you want a hedge trimmer that provides maximum versatility and minimum vibration.
Smooth operator
By combining long-lasting battery technology with a powerful electric motor, together with a rotating rear handle and perfect weight distribution, our new HHH36AXB hedge trimmer is designed to move smoothly in the most challenging conditions.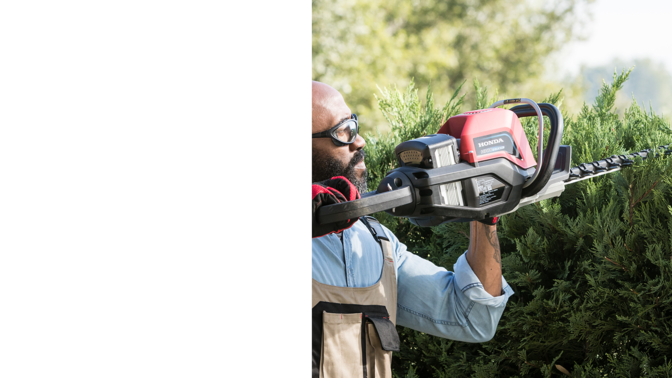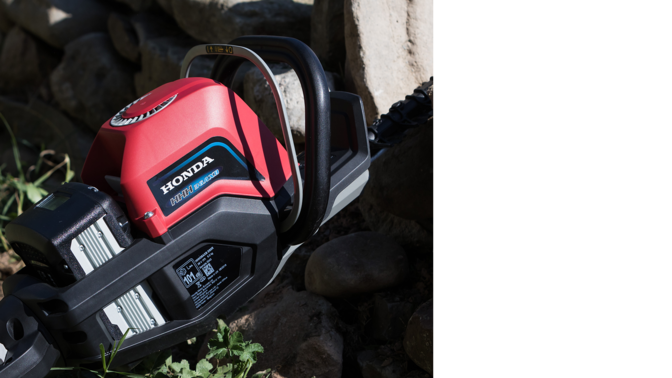 FOCUS ON THE FEATURES
Take a closer look at the things that make our new cordless hedge trimmer so special.
The power of petrol, the pleasure of battery

Our new generation of cordless hedge trimmer performs to the same standard-setting level as our popular petrol–powered models, thanks to long-lasting batteries and a powerful, 36-volt electric motor.

A cut above

The long, one-metre double-sided blade is easy to handle and versatile, allowing for you to cut to your left or your right in one smooth sweep.

Swiss steel blade

With an ultra-tough Swiss steel blade, our cordless hedge trimmer is sharp enough to shape even the most overgrown of hedgerows.

Rotating rear handle

The generous front handle is complemented by a rear handle that is able to rotate through 180 degrees, making it easy to work with when reaching those awkward places.
Previous
Next
/
BIG POWER, SMALL PACKAGE
The cleanest cut of all.
The lithium-ion battery developed to fit the cordless hedge trimmer powers a brushless motor that is high-powered and highly efficient, ensuring that the battery's energy goes as far as possible. Together, the pair maintains the desired speed of the steel blade, ensuring no loss in cutting performance over an operating cycle.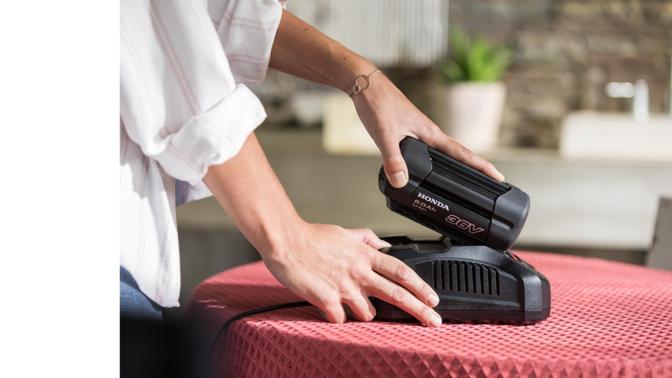 Batteries are interchangeable with lawnmowers, leaf blowers and brushcutters and can be recharged in next to no time.