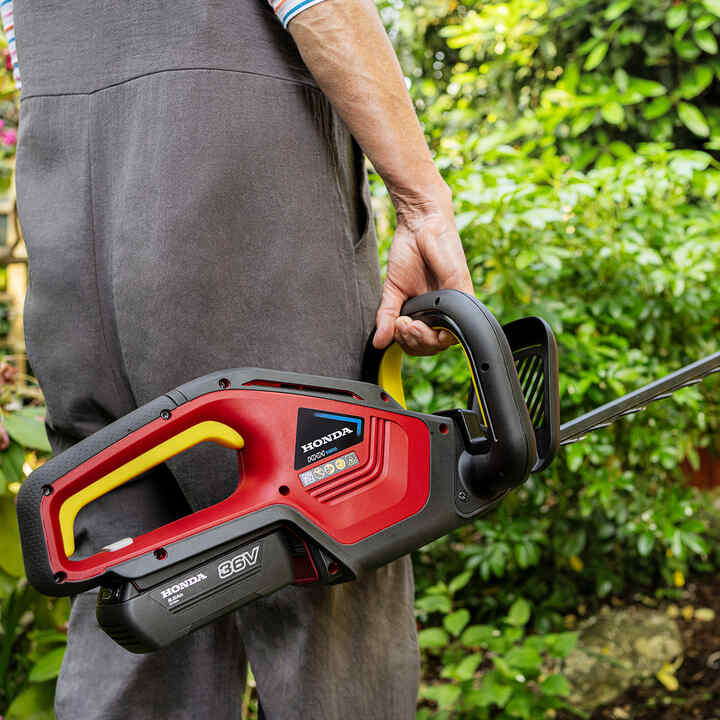 The enhanced capability of a Honda Cordless Hedgetrimmer
Our Honda Cordless Hedgetrimmer is made for effortless use, whether you have hedges to trim, shrubbery to prune or topiary to perfect. A cutting length of 650mm gives you excellent reach over bushes and brambles, whilst tough diamond sharpened blades and a powerful brushless motor ensure high performance and a beautifully precise cut from start to finish.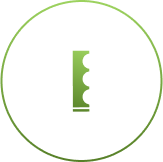 Comfort grip
Ensures comfortable handling while you work.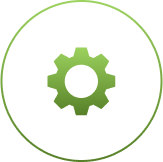 Intelligent auto release
Designed to prevent your engine from stalling.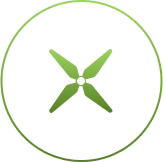 Precision blades
Swiss engineered for ultra-sharp cutting capability.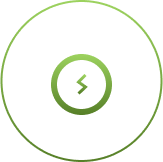 Brushless motor
For enhanced efficiency and performance.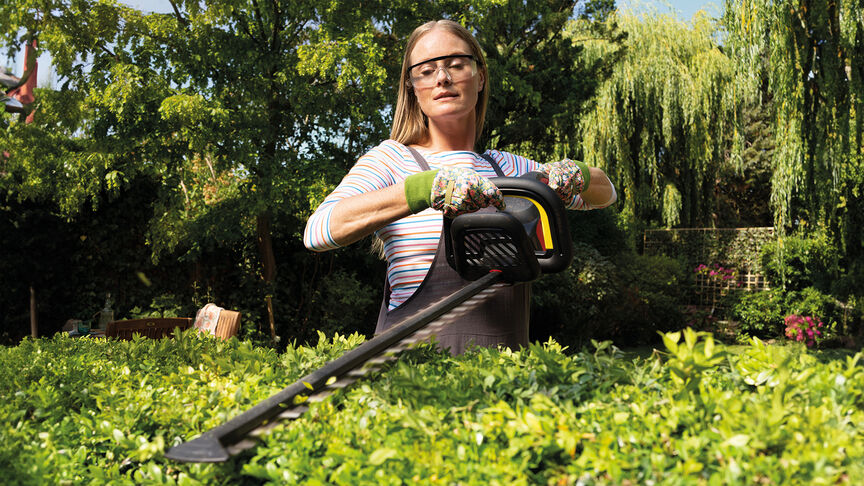 Diamond sharp precision
With diamond-ground Swiss cutting blades, our new Honda Cordless Hedgetrimmer can easily tackle branches up to 28mm thick. Precise cutting capability that will make all the difference when you're faced with unruly hawthorn or a wild berberis hedge. Also equipped with a saw (roughing) blade section to tackle especially tough areas.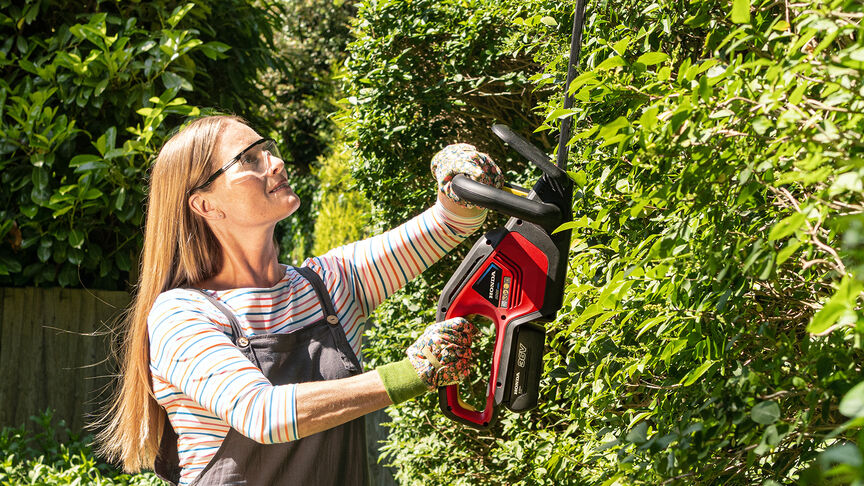 Ergonomic handling
A new ergonomic handle enables multi-position cutting so you can work for long periods of time without putting unnecessary pressure on your wrists or arms. The trigger runs along the entire inner side of the handle allowing you to power up and start work effortlessly.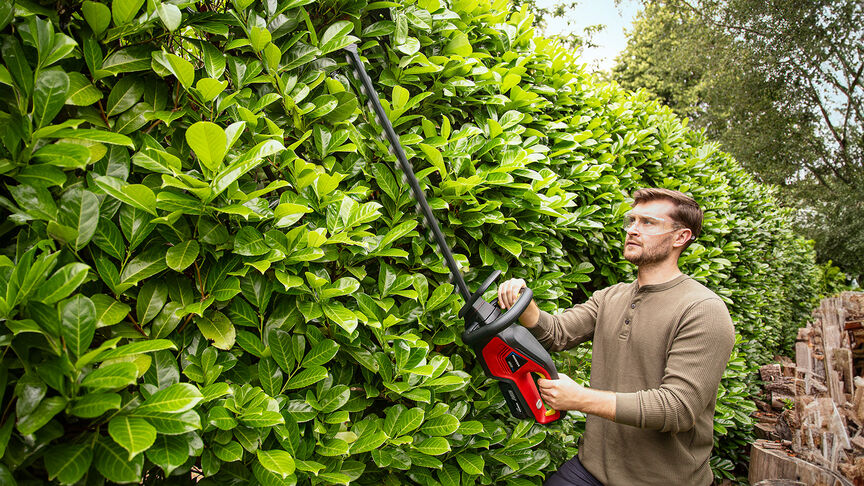 Lightweight and low noise
When you pick up the incredibly lightweight Honda Cordless Hedgetrimmer, you'll appreciate the absence of a bulky fuel tank and engine. Noise levels of only 97db, far quieter than petrol alternatives, mean that you can trim away to your hearts content without fear of complaint.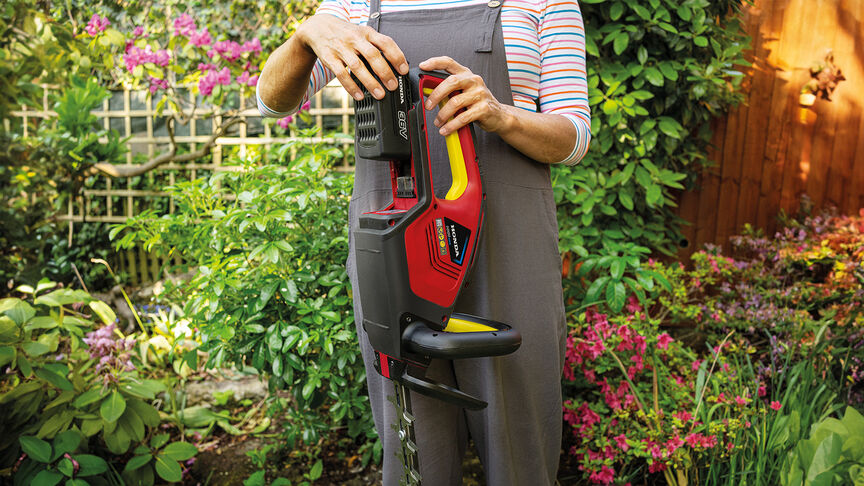 Interchangeable power
Three easy-load batteries that give you increased levels of power and run time. Choose from 2, 4 or 6 Amp hours and enjoy compatibility across the whole Honda Cordless range. Depending on operating conditions, and the battery and charger combination you opt for, you could be fully recharged in as little as 25 minutes.
Take a closer look at our Honda Cordless Hedgetrimmer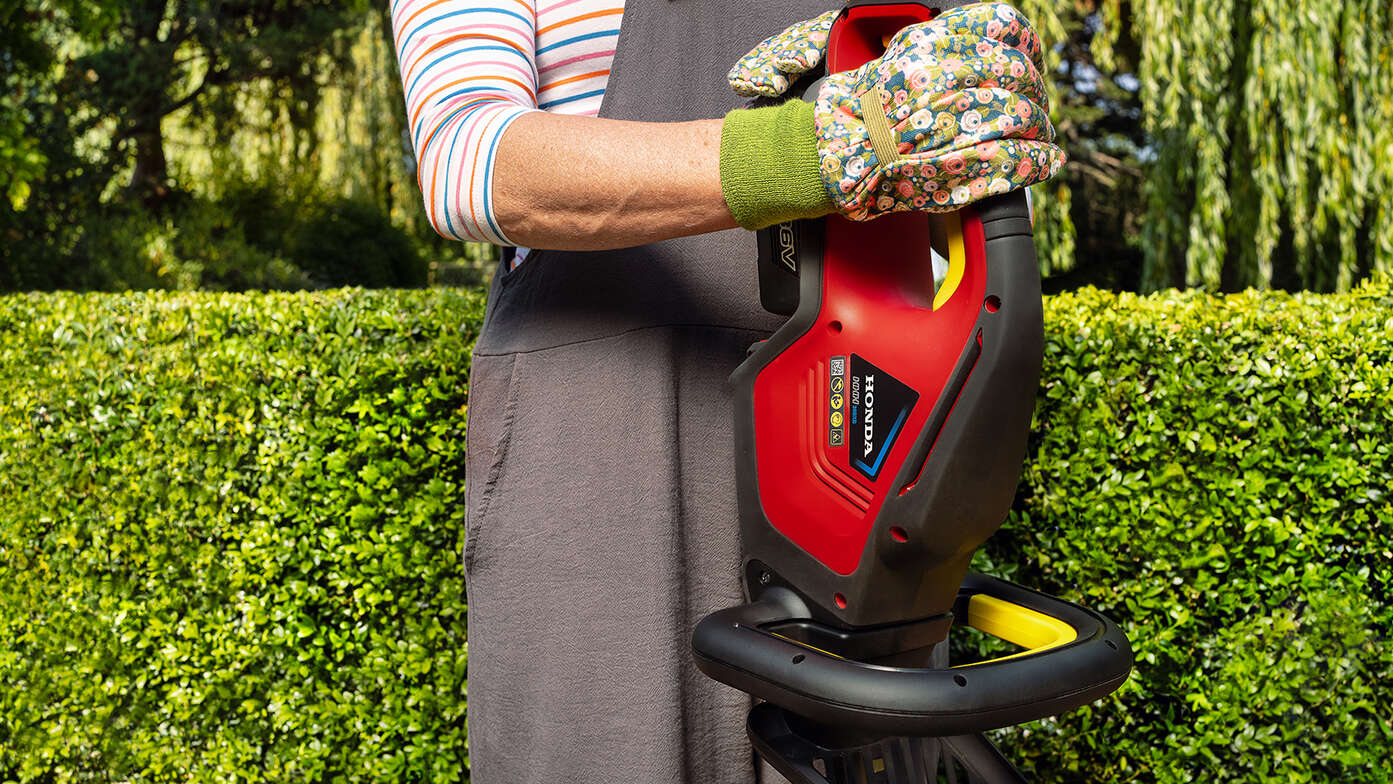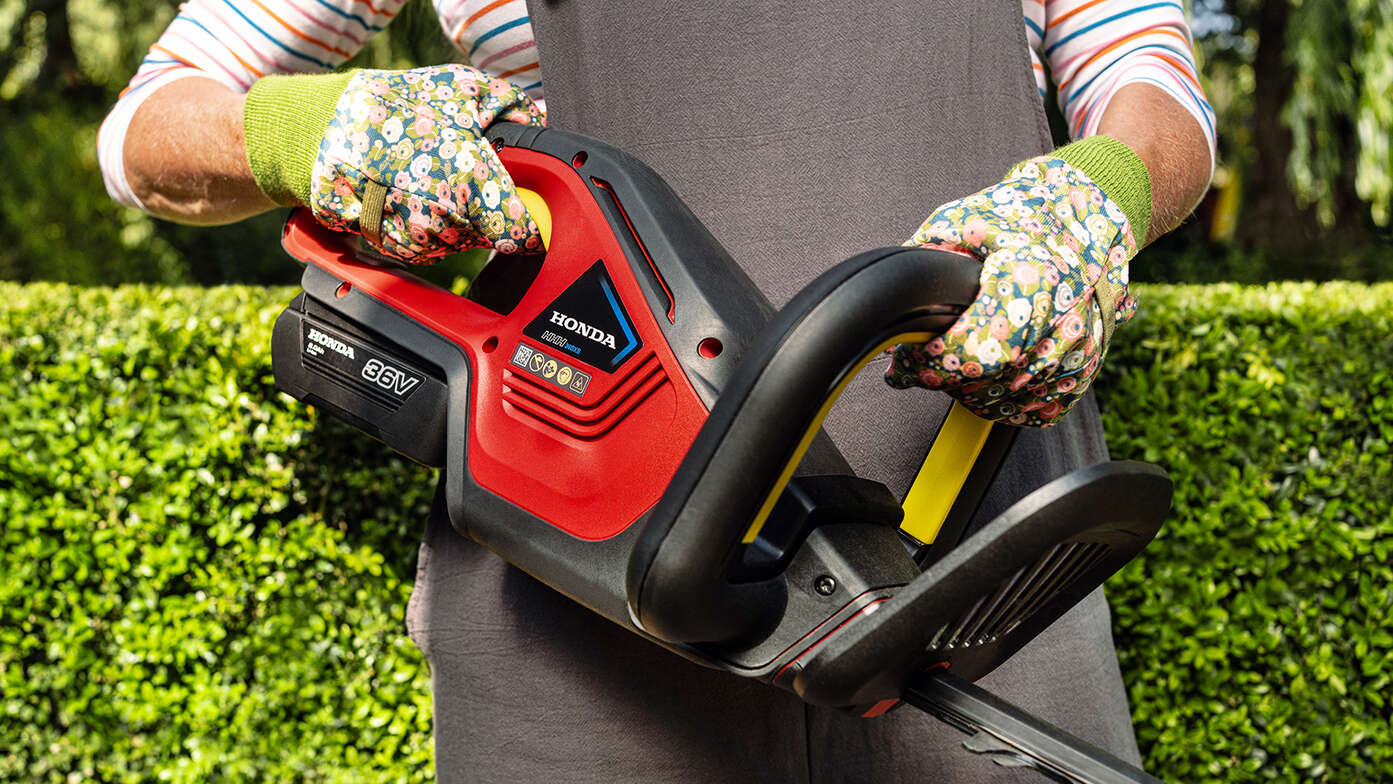 The details that make all the difference.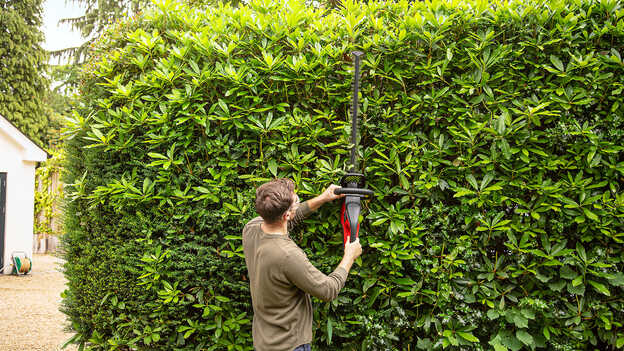 Multi-position cutting
Made with easy mobility in mind, our redesigned handle and elongated power trigger make it easy to tidy and trim from all angles.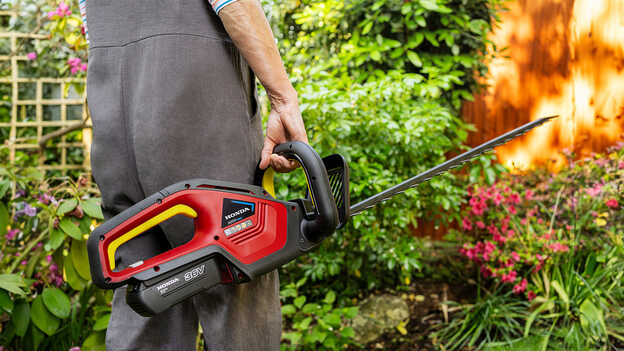 Lightweight body
Ergonomically designed, carefully balanced, and weighing just 3.5kg before the lightweight battery is slotted into place.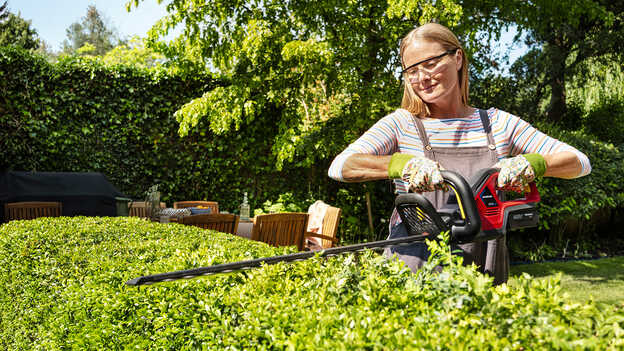 Smooth performance
An efficient brushless motor and anti-blocking system ensure longer runtimes, uninterrupted operation, and a notably clean and continuous cut.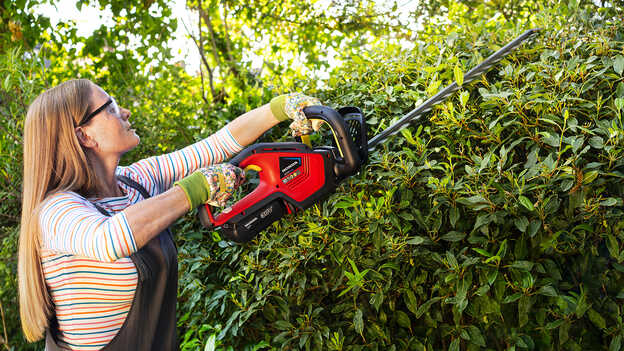 The freedom of cordless
There's no need to compromise with cordless. Move easily and safely around your exterior space with no restrictive wires in your way.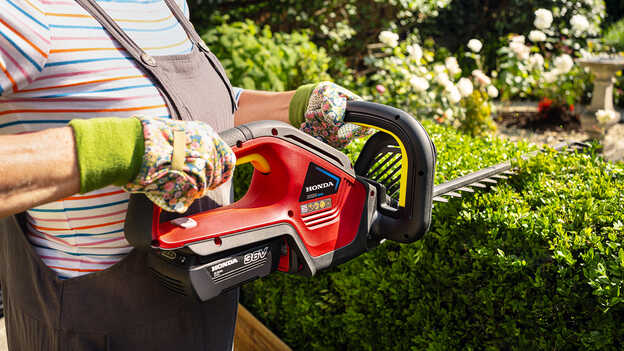 A battery for every space
Three battery sizes ensure you'll find perfect amount of power for your garden and workload, whether you're taking on a small or large tasks.
The spec to suit your needs
Explore your new Honda Cordless Hedgetrimmer in more detail.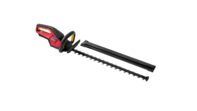 36V Hedgetrimmer
Our cordless hedge trimmer has been ergonomically designed for your comfort, and can tackle branches up to 28mm thick with ease.
3.5kg
3200 cuts/minute
97 db(A)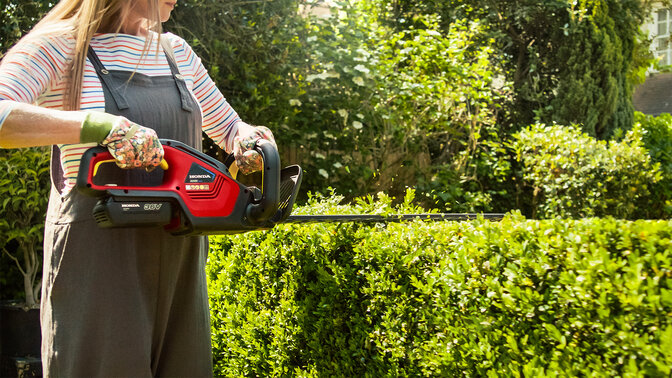 Enjoy a superior cut with a Honda Cordless Hedgetrimmer