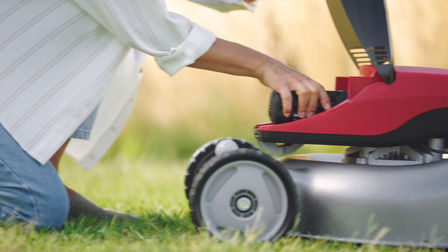 A NEW AGE OF CUTTING
Create your perfect outdoor space with the new range of cordless garden products. Designed by the same experts that built Honda's reliable petrol-powered products, they offer quiet running, uncompromised power and long battery life.
QUIET AND CLEAN
Low noise levels and zero emissions.
The battery-powered motor is an aluminium fanless design, which sets new standards for quiet running, efficiency and sustained power delivery and comes with a choice of three thermo-smart, lithium-ion batteries – 4Ah, 6Ah and 9Ah – to suit your needs. This new, robust and durable, cordless range delivers high-performance along with total freedom to move around your garden.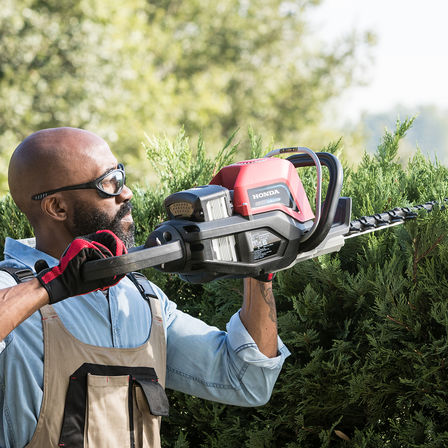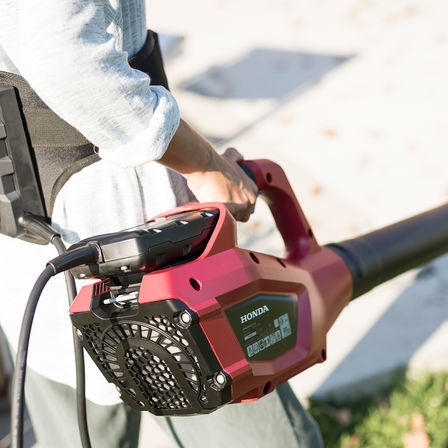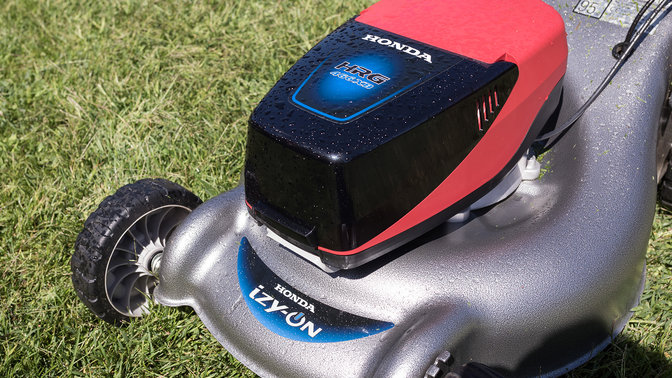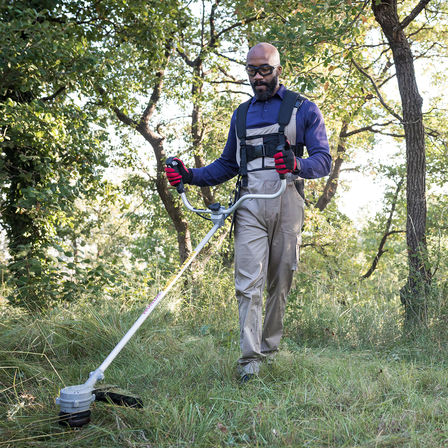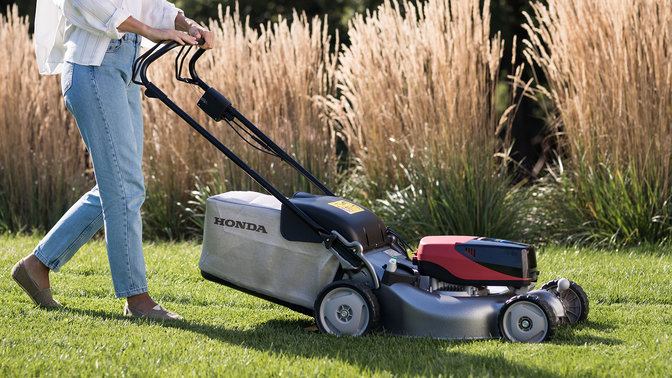 izy-ON LAWNMOWER
The new Honda izy-ON battery mowers boast the same blade speed and use the same proven deck as Honda petrol mowers to match their legendary cutting performance. And with Versamow®, you can master mulching at the touch of a button.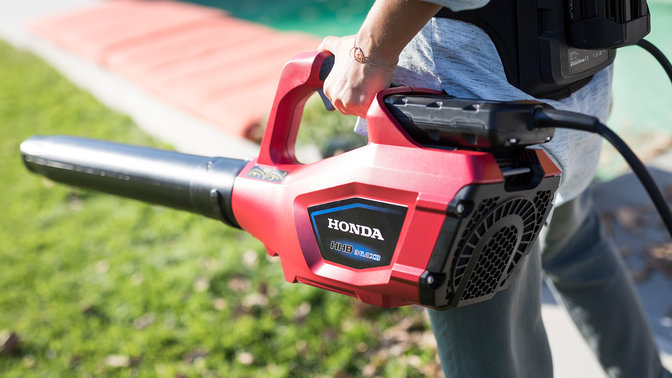 LEAF BLOWER
With variable speed, the choice of two nozzles and perfect balance for comfortable operation, our cordless leaf blower lets you get the job done without spoiling the peace and quiet of the garden.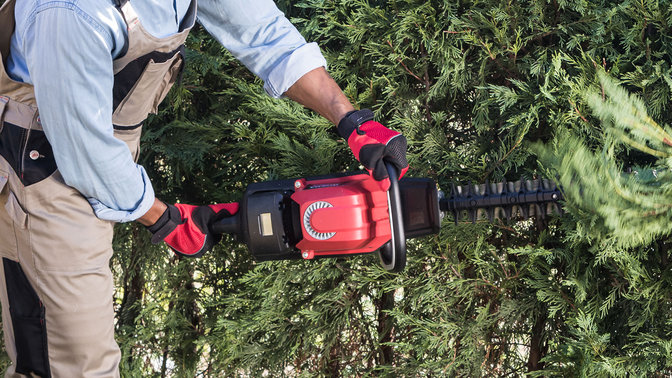 HEDGETRIMMER
The Honda cordless hedgetrimmer works where you want, when you want, with the same level of power as a petrol-powered hedge trimmer. It features a double-sided Swiss blade for ultimate cutting performance and a rotating handle for total comfort.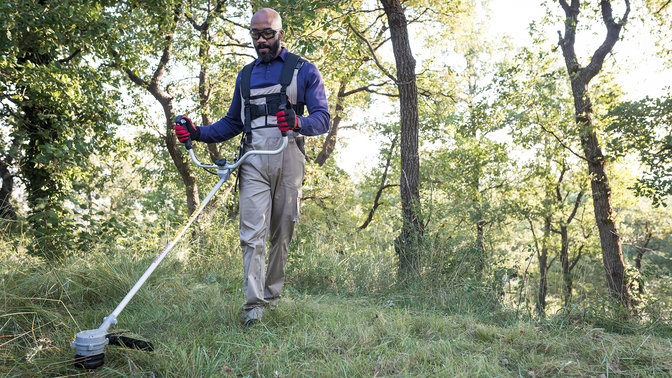 BRUSHCUTTER
Our hard-working brushcutter comes with both a nylon line and a heavy-duty three-tooth blade to make light work of tackling tough undergrowth. With wide operating bars and an adjustable harness, it provides the perfect balance.
Change for good
Battery power that delivers exceptional performance.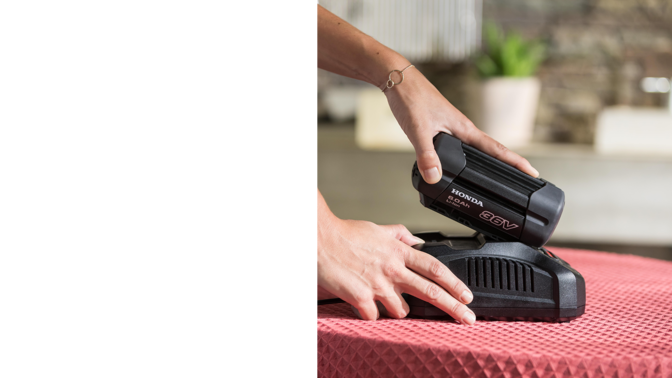 Our lithium ION type batteries deliver the same power and performance as a petrol-powered device.
When our engineers set about creating the battery for the cordless product range, the idea was to make it interchangeable so you can use one battery across multiple tools. That means you benefit from the same innovative engineering, rapid charging times and outstanding performance across the cordless garden product range.
Thermo-smart technology
The lithium-ion batteries that power our cordless garden products come in three sizes: 4Ah, 6Ah and 9Ah. They all use clever thermo-smart technology to continuously monitor the voltage and thermal performance of every cell to ensure the longest-possible running time and lifetime.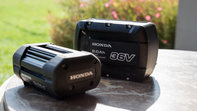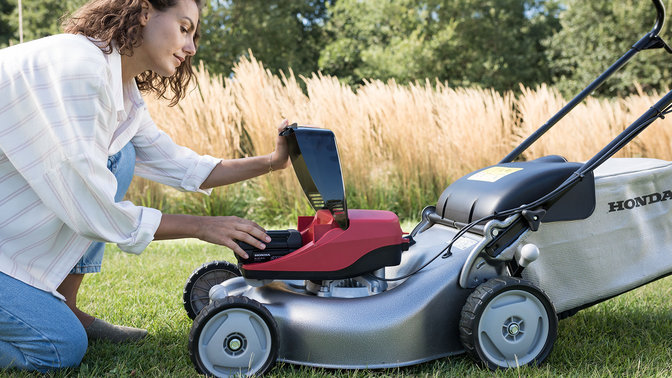 Batteries are interchangeable with all our cordless products and can be recharged in next to no time.
HONDA WARRANTY
It's rock-solid.
We believe in the capability and durability of our cordless garden products, which is why every battery-powered model in the range comes with a five-year warranty, for domestic use. If purchased for professional use, our cordless garden products come with a one-year warranty.