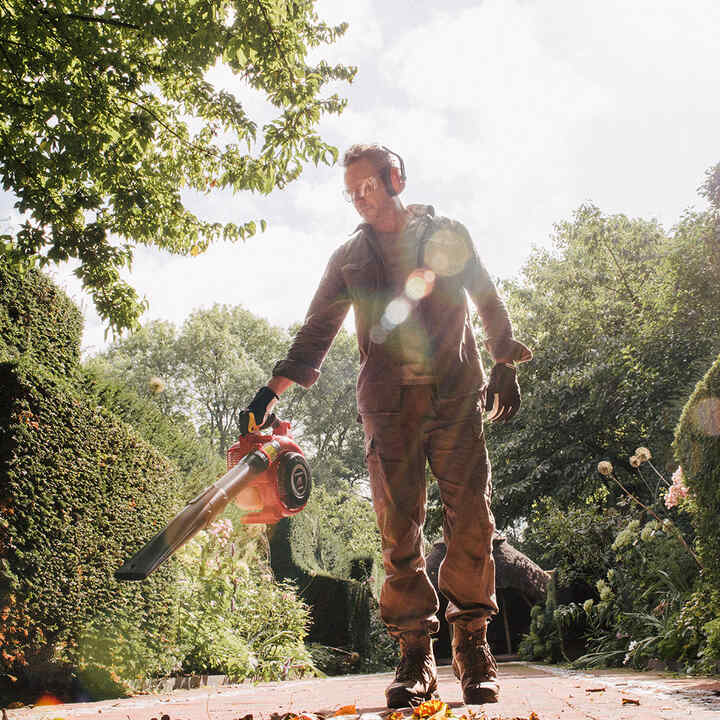 Honda Leafblowers - Fast and Furious
The Honda Leaf blower is in a league of its own. It has top class features that make it the number one choice for professional and domestic use.
Practice makes perfect
We've kept on refining our Leaf blower to make it the best at, well, blowing.
A blower is designed to do one job, and one job alone. Our high performance blower efficiently pushes leaves and litter into manageable piles, where they can be collected and composted. It's ideal for keeping gardens, parks, stadiums and streets neat and tidy all year round.
Packed full of ideas
Our lightweight blower is the first of its kind to pack a 4-stroke engine – it's powerful and efficient. But the great ideas don't stop there; with features like airflow cruise control, using the Honda Leaf blower makes the work that bit easier.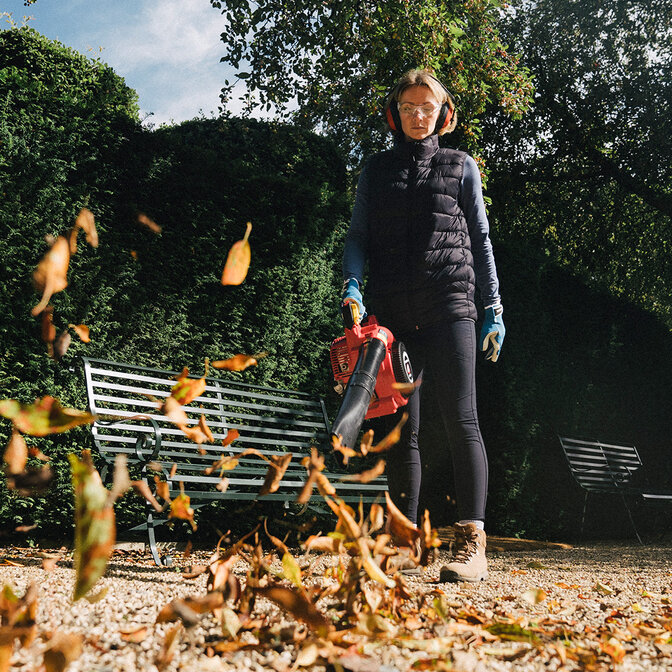 Cruise control: not just for cars
Clever features make using the Leaf blower a breeze.
The Honda Leaf blower's powerful, targeted jet of air propels leaves and clippings into piles. Its cruise control feature allows you to maintain the engine speed without having to hold the trigger – great for using it over long periods of time.
Farewell, debris
The Honda Leaf blower also has an adjustable air velocity control, so you can choose just the right level of power you need. With an airstream of up to 70m/sec, it ensures that fallen leaves won't be back. Well, at least until next autumn.
Just squeeze the throttle lever (1) to adjust the variable speed. Use the cruise control lever (2) to lock the engine at either a fast or slow airstream.
Point and blow
The flat nozzle design provides an accurate, powerful airstream.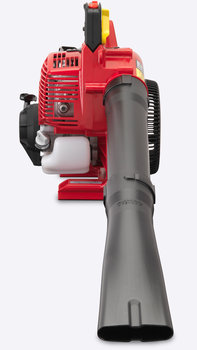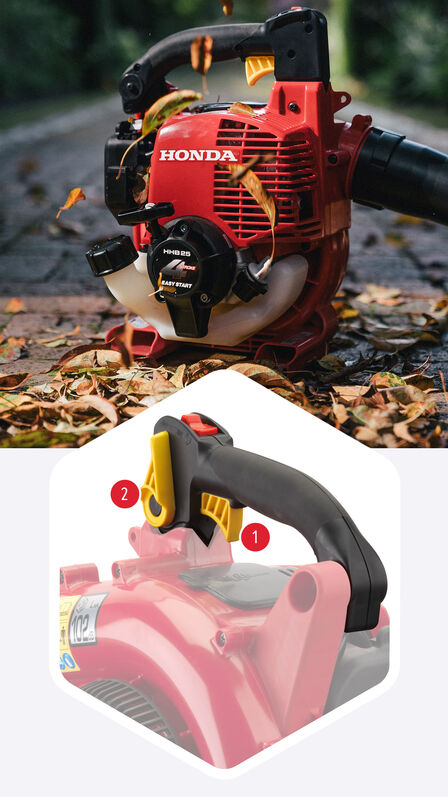 It's a record breaker
If there were an award for the first ever 4-stroke blower, then ours would wear the medal.
The 4-stroke engine is so easy to start, and delivers smooth, responsive power that'll have you clearing up garden debris in record-breaking time.
Green economy
The petrol engine avoids the messy business of mixing oil and fuel like you would with a 2-stroke. And its lower fuel consumption, reduced emission levels and very low noise rating make it environmentally and neighbourhood friendly – everyone's happy.
Centrifugal clutch
Outward centrifugal force engages the outer output shaft for a smooth power transition.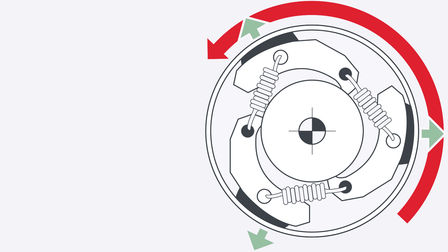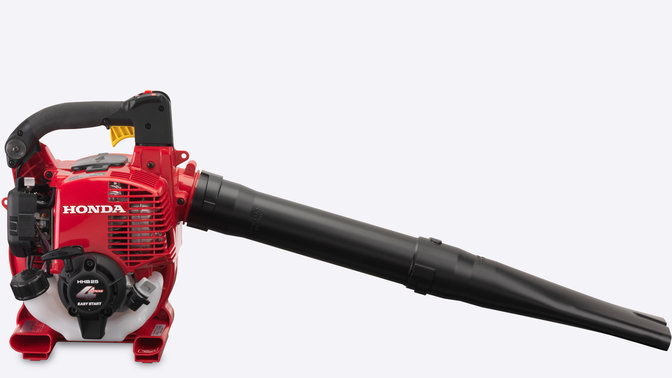 Unrivalled anywhere
Our Leaf blower is built better to last longer.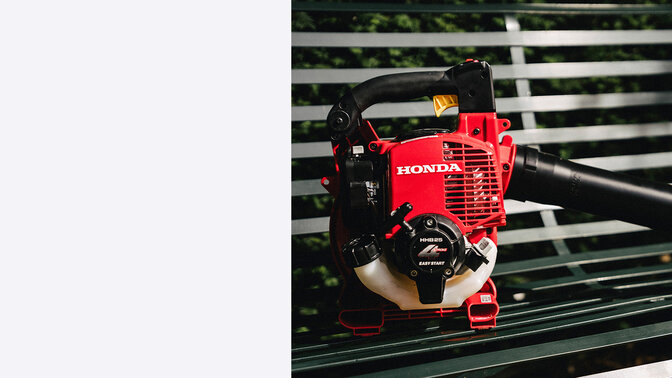 It just keeps on going. That's why we can offer you a rock-solid warranty for domestic use on our core range products, covering both parts and labour.
The warranty is reliable too

It maintains the same value throughout the warranty period – meaning the last day of cover is exactly the same as the first. Solid and dependable – just like our garden equipment.