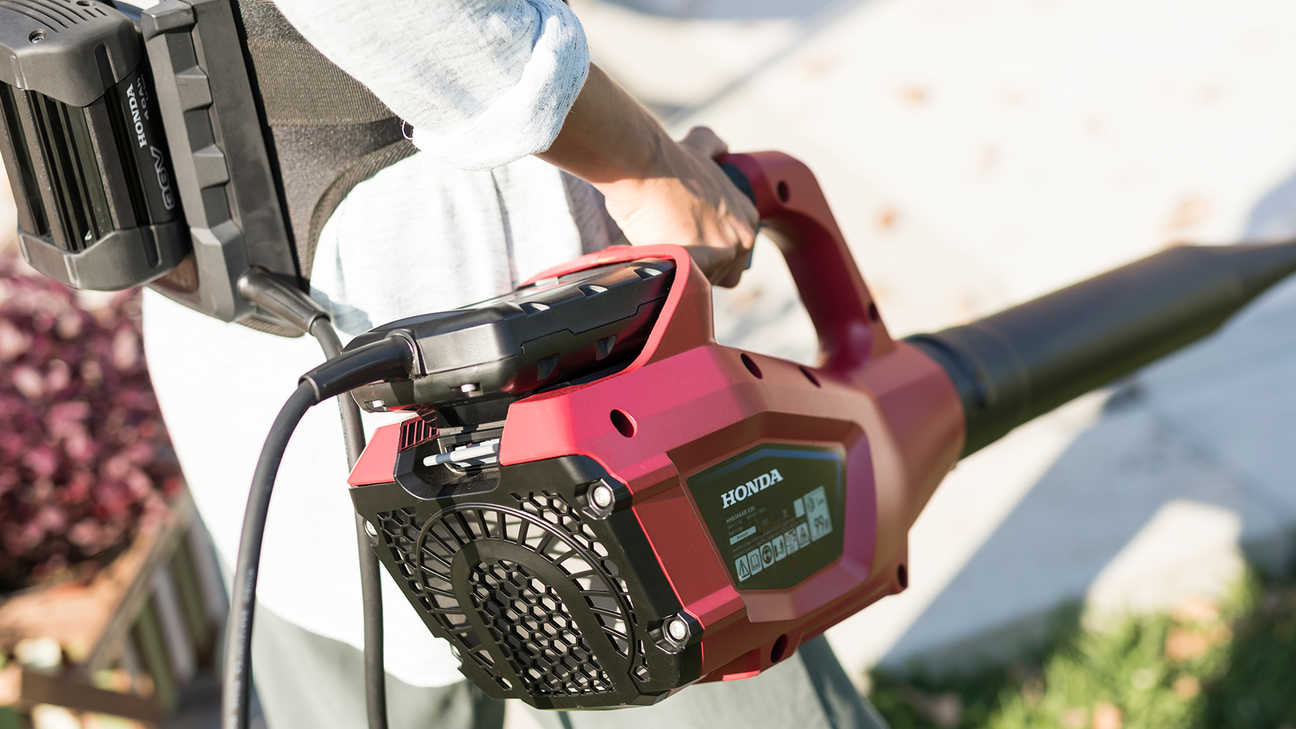 IT'S A BREEZE
Our new cordless leaf blower is engineered for comfort and convenience. The battery comes with a waist belt to minimise blower weight, and both round and square-shaped airs nozzles are included, giving broad or directed air streams.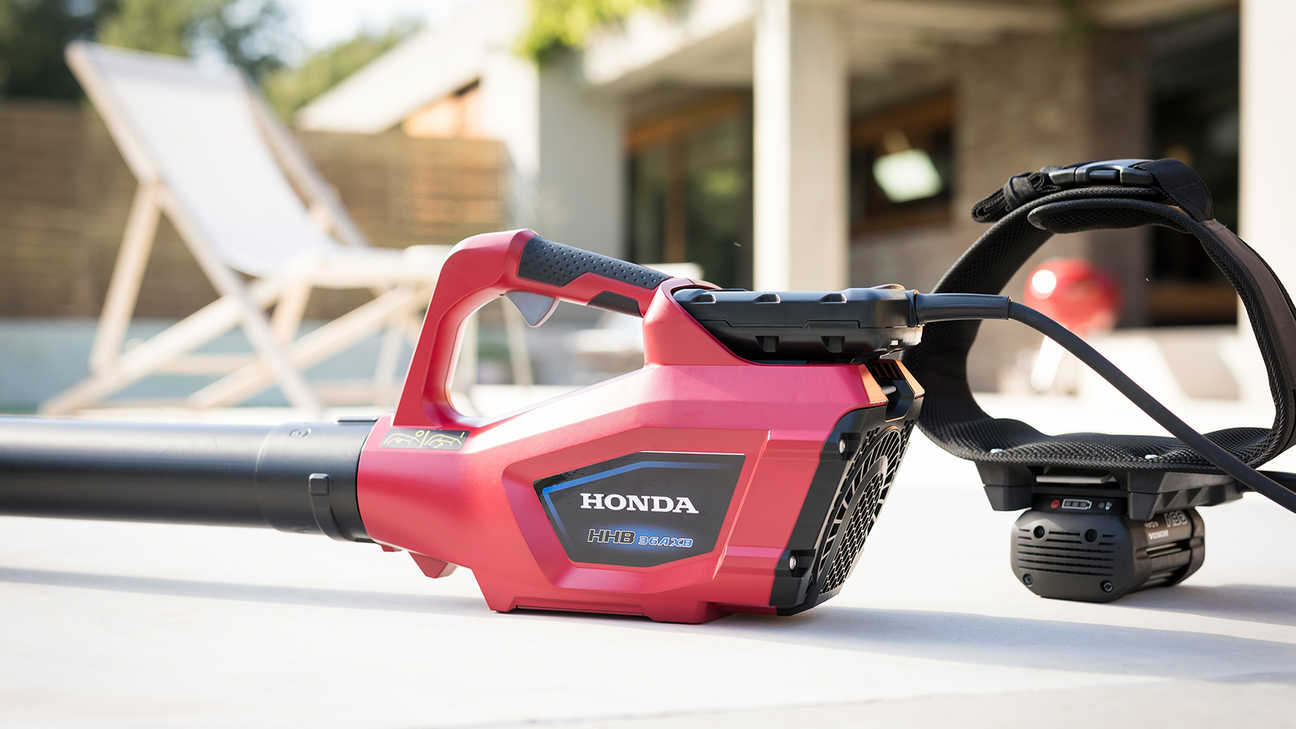 ENGINEERING FOR LIFE
It has never been easier to enjoy the peace and quiet of the garden. With its powerful battery and efficient and robust brushless electric motor, our cordless leaf blower gives quiet running even at full power.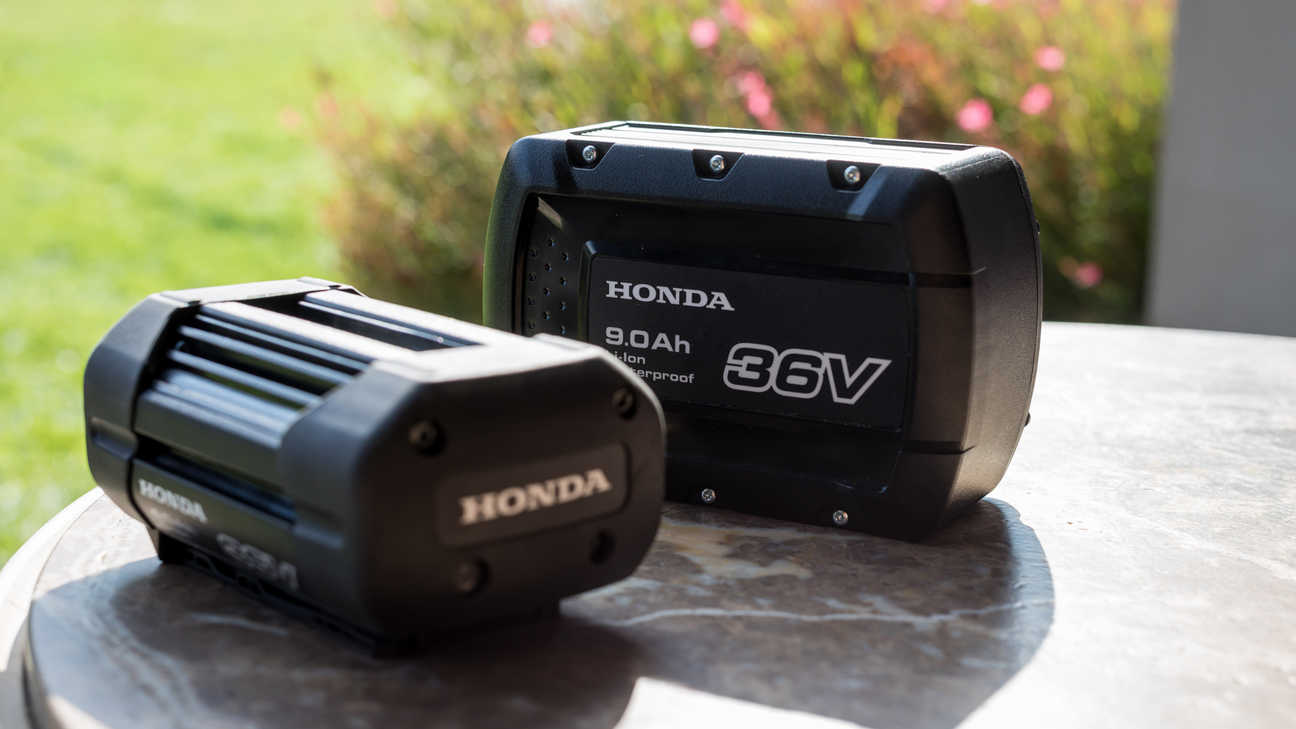 THERMO-SMART BATTERIES
These robust, lithium-ion batteries come in three sizes: 4Ah, 6Ah and 9Ah and use ground-breaking thermo-smart technology to continuously monitor the voltage and thermal performance of every cell. This ensures the longest-possible running time without compromising performance.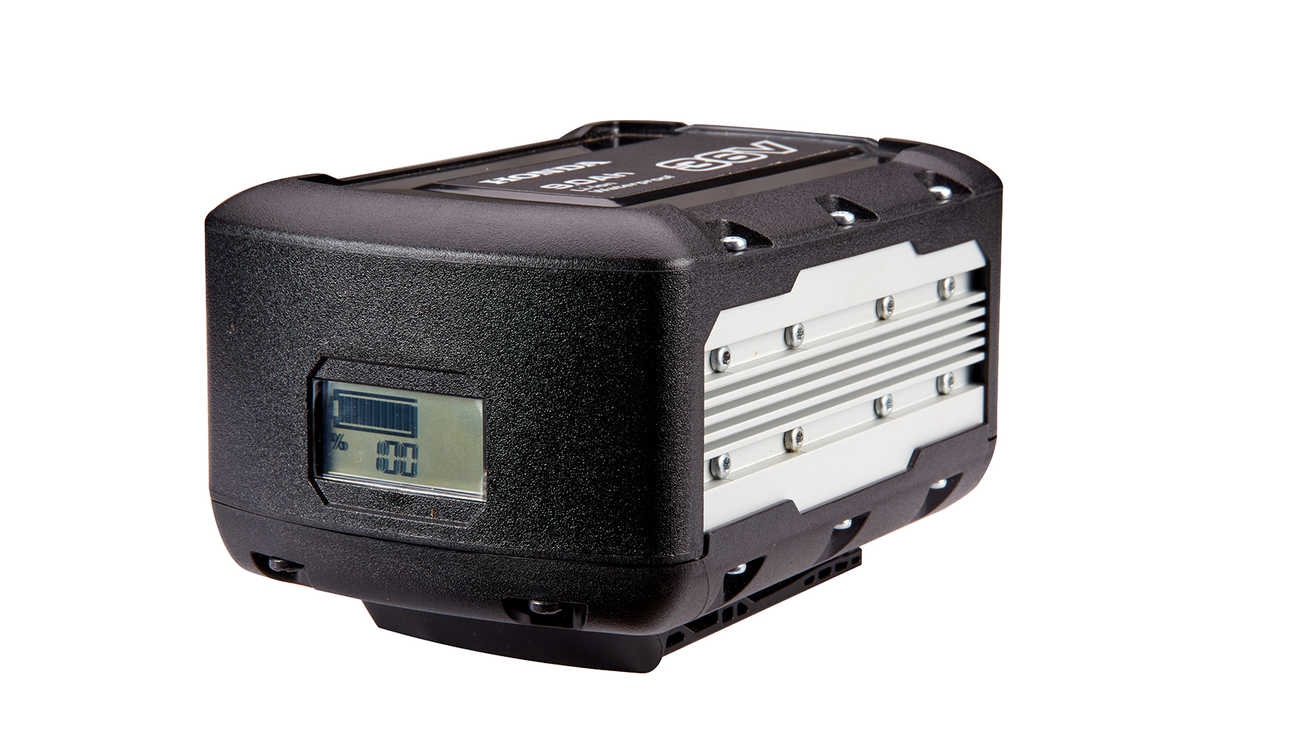 POWER FOR PROFESSIONALS
Our new 9Ah battery delivers long-lasting power to suit hard-working professionals. Designed and certified to withstand all weathers, this battery is IP56 rated and provides you with a longer running time. It also has an LCD display to indicate the battery power level.
BALANCING ACT
Long-lasting power in a perfectly balanced package.
Honda's engineers carefully considered the ergonomics of the new cordless leaf blower, creating a package that feels perfectly balanced in operation. To achieve this, the weight was distributed to give the blower a naturally nose-down stance, which keeps it comfortable for optimum handling. It means even the greatest workload during winter months will be a breeze.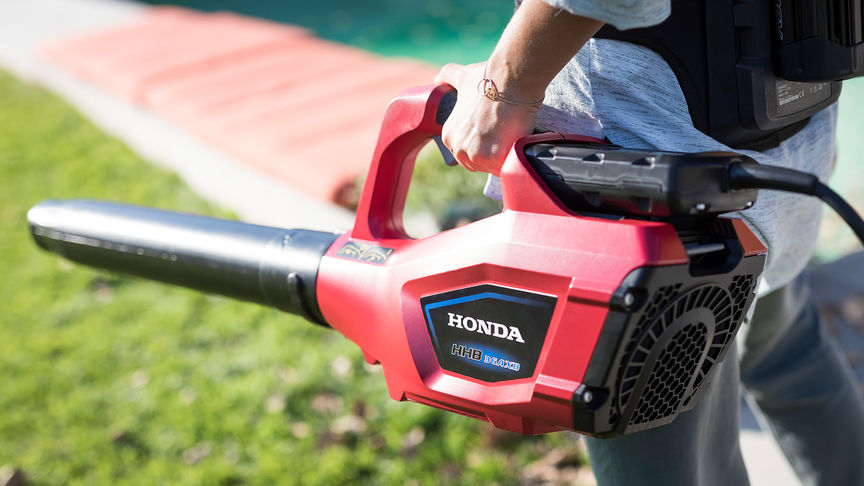 FOCUS ON THE FEATURES
Take a closer look at the things that make our new cordless leaf blower range special.
The power to perform

High-capacity batteries and a powerful electric motor ensure that our new generation of cordless leaf blower offers the same level of performance as a petrol-powered device.

Adjustable fan speed

You'll enjoy precise control of gardening tasks when using the Honda cordless leaf blower, as it has variable speed control that can be adjusted at the touch of a button.

A nozzle for all needs

Our new cordless leaf blower can be used safely in all weathers. And with two nozzles supplied as standard, you can adapt the airflow to suit the conditions. The round-head nozzle takes care of dry garden debris, while the flat-head nozzle is ideal for the finer control of wet leaves and cuttings.

Cleaner performance

Our battery-powered leaf blower is cleaner than you think. As well as being zero-emission and boasting quiet running, it removes the need for handling petrol, oil and a starter cord. Just press the start button and set to work.
Previous
Next
/
FEEL FREE
A belt and braces approach.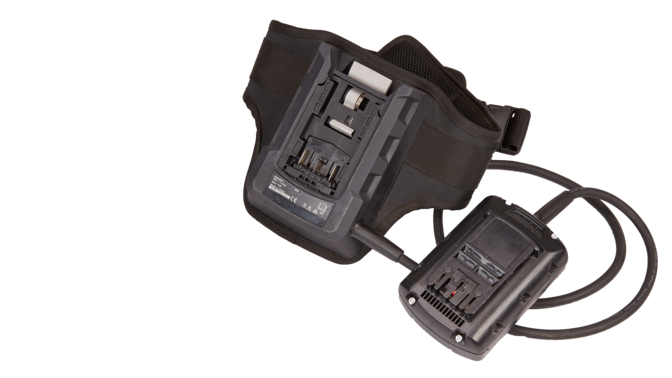 The belt has been designed with you in mind, with outstanding ergonomics and a wide range of adjustment.
Honda believes in challenging convention. So, when our engineers set about creating a cordless blower, they knew that one of the most important considerations was the location of the battery pack. Instead of attaching it to the leaf blower, they came up with an inno­vative solution: a battery belt. This clever idea helps create a light and easily controlled blower unit.
It even allows for left- or right-handed operation of the leaf blower, via its soft-touch, high-grip handle, thanks to battery attachment points at either side of the belt. You might say it's a belt and braces approach.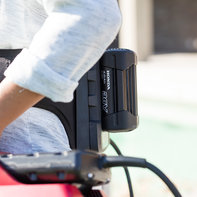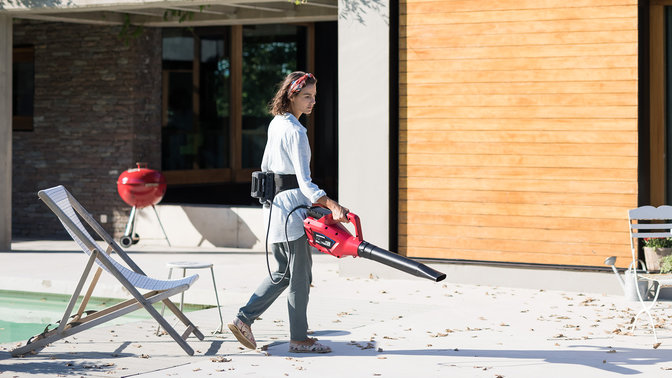 Batteries are interchangeable with lawnmowers, hedge trimmers and brushcutters, and can be recharged in no time.