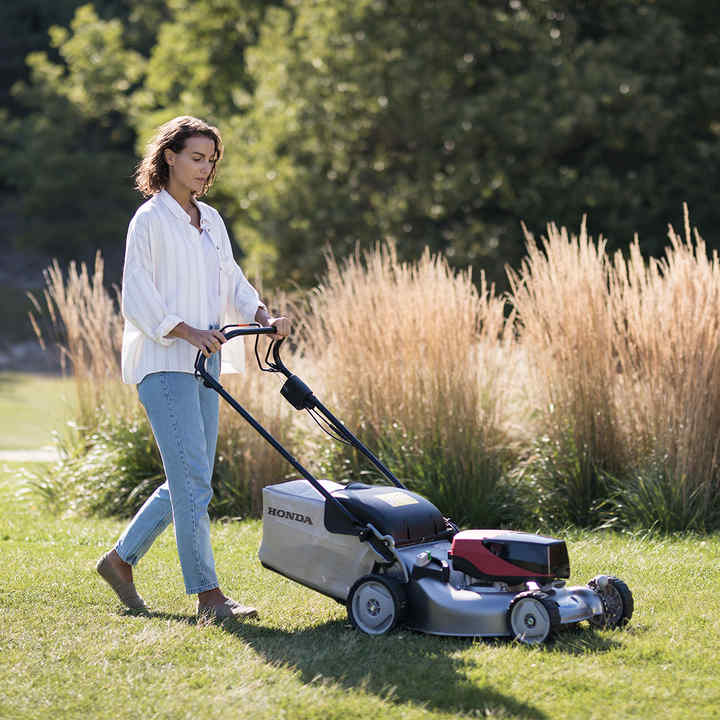 izy-ON CORDLESS LAWNMOWER
POWER WITHOUT COMPROMISE
Experience the pleasure of Honda's new generation of battery lawnmowers. With cordless battery technology, uncompromised cutting performance and a robust build quality, they're a clear-cut favourite for a better-looking lawn.
THERMO-SMART BATTERIES

SELECTIVE MULCHING WITH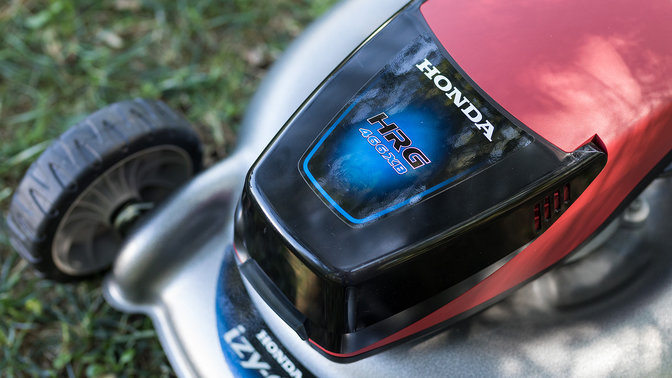 THE STRONG, QUIET TYPE
For the first time, you can enjoy quiet running without a compromise in performance. The new Honda izy-ON battery mowers use the same proven steel deck as their petrol counterpart and match their legendary cutting performance.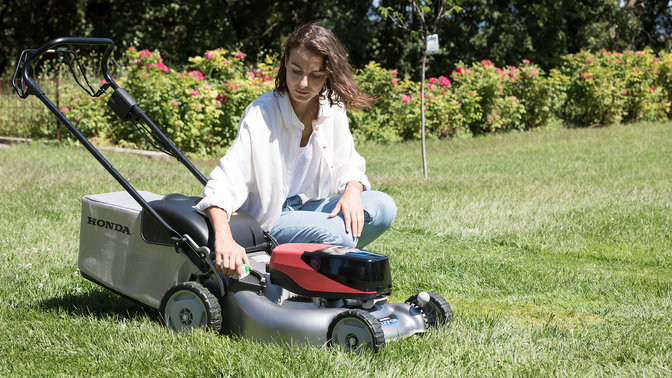 ENGINEERING FOR LIFE
With three sizes of battery to choose from, and two cutter deck sizes, there's a battery cordless lawnmower to suit every garden and every gardener.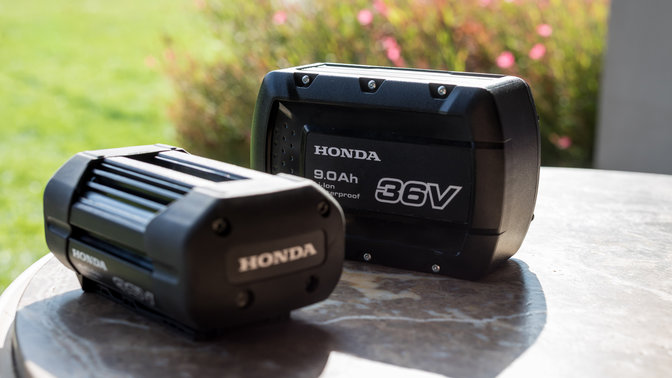 THERMO-SMART BATTERIES
These robust, lithium-ion batteries come in three sizes: 4Ah, 6Ah and 9Ah and use ground-breaking thermo-smart technology to continuously monitor the voltage and thermal performance of every cell. This ensures the longest-possible running time without compromising performance.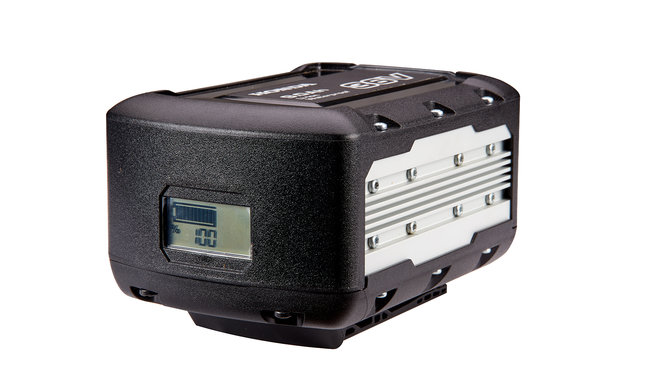 POWER FOR PROFESSIONALS
Our new 9Ah battery delivers long-lasting power to suit hard-working professionals. Designed and certified to withstand all weathers, this battery is IP56 rated and provides you with a longer running time. It also has an LCD display to indicate the battery power level.
GREAT OUTDOORS
Precision and power in one perfect package.
Come rain or shine, the new izy-ON is ready to deliver powerful performance in the great outdoors. Built around the same robust deck as the petrol izy, and using the same precision blade technology, they feature easy adjustment of the cutting height and can cut in all weathers. And when you're finished, a quick charger takes care of preparing your cordless mower for the next cut.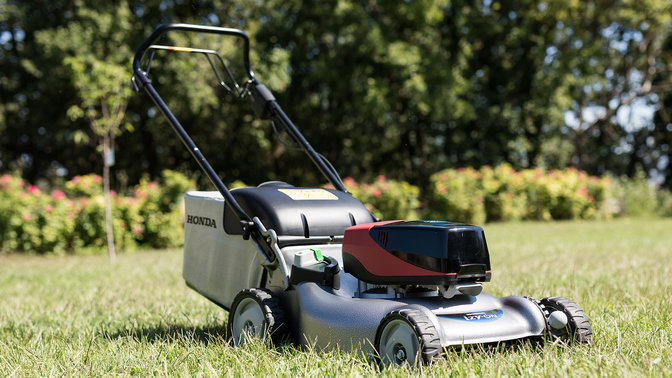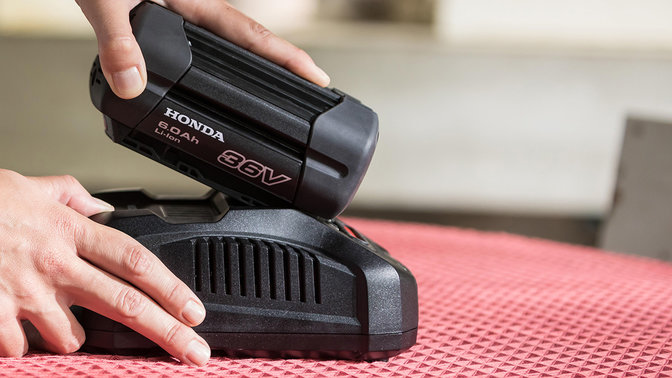 FOCUS ON THE FEATURES
Take a closer look at the things that make our new cordless lawnmower so special.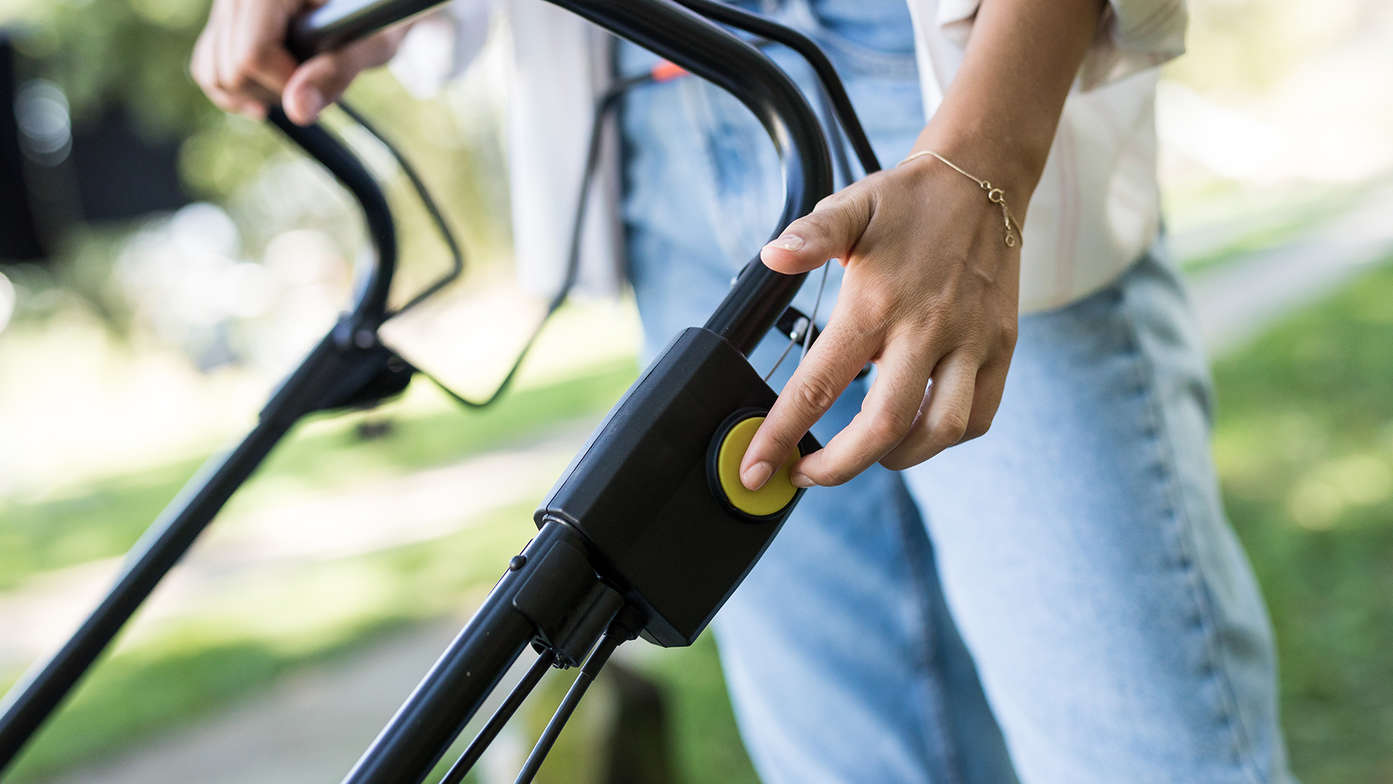 Cleaner performance
Our new cordless battery-powered izy-ON mowers are cleaner than you think. As well as being zero-emission and boasting quiet running, they remove the need for handling petrol and a starter cord.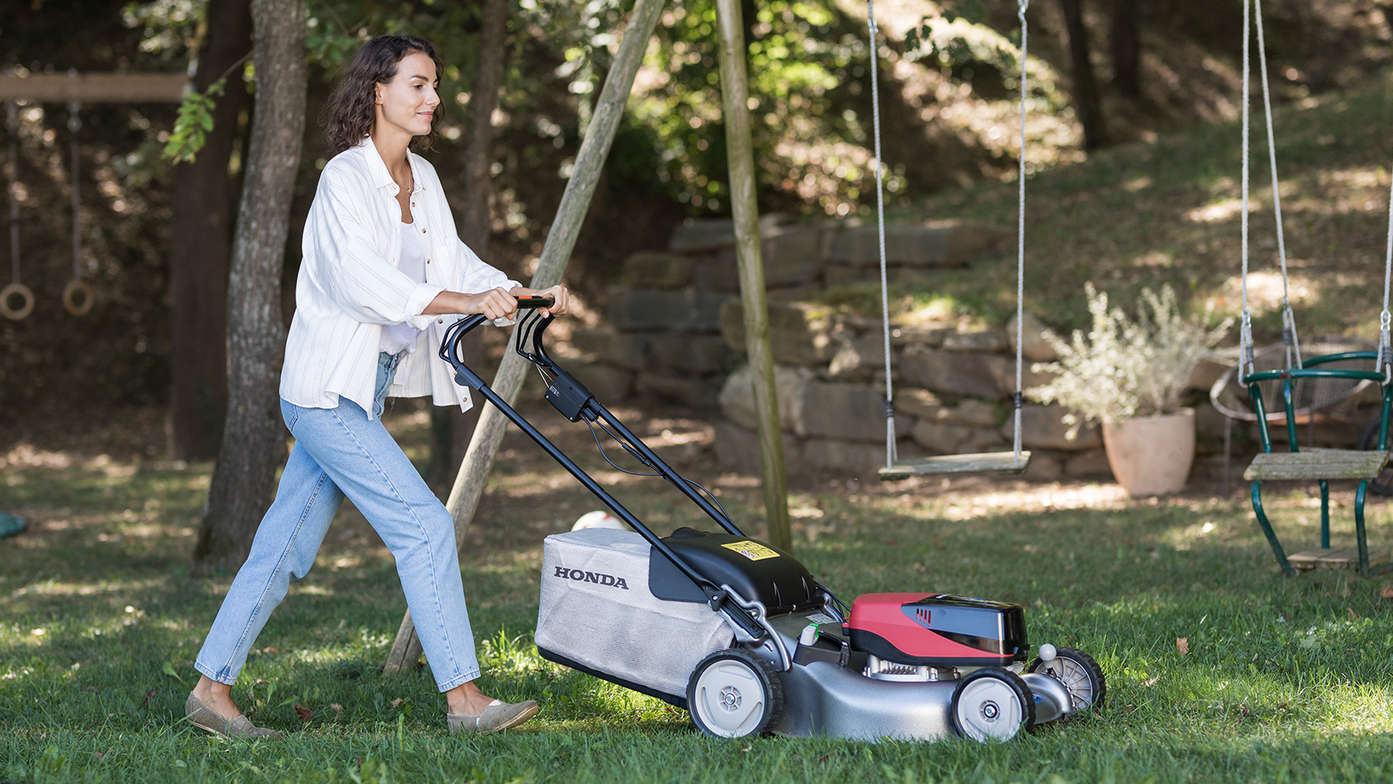 Cutting areas and charging times
The lawn mower can handle areas of up to 450m2 with the 6Ah battery, depending on the local grass conditions. Charging times are just as impressive: The 4Ah requires just 35 minutes for a full charge, the 6Ah needs 55 minutes and the heavy-duty, 9Ah for professionals is at full capacity in 77 minutes.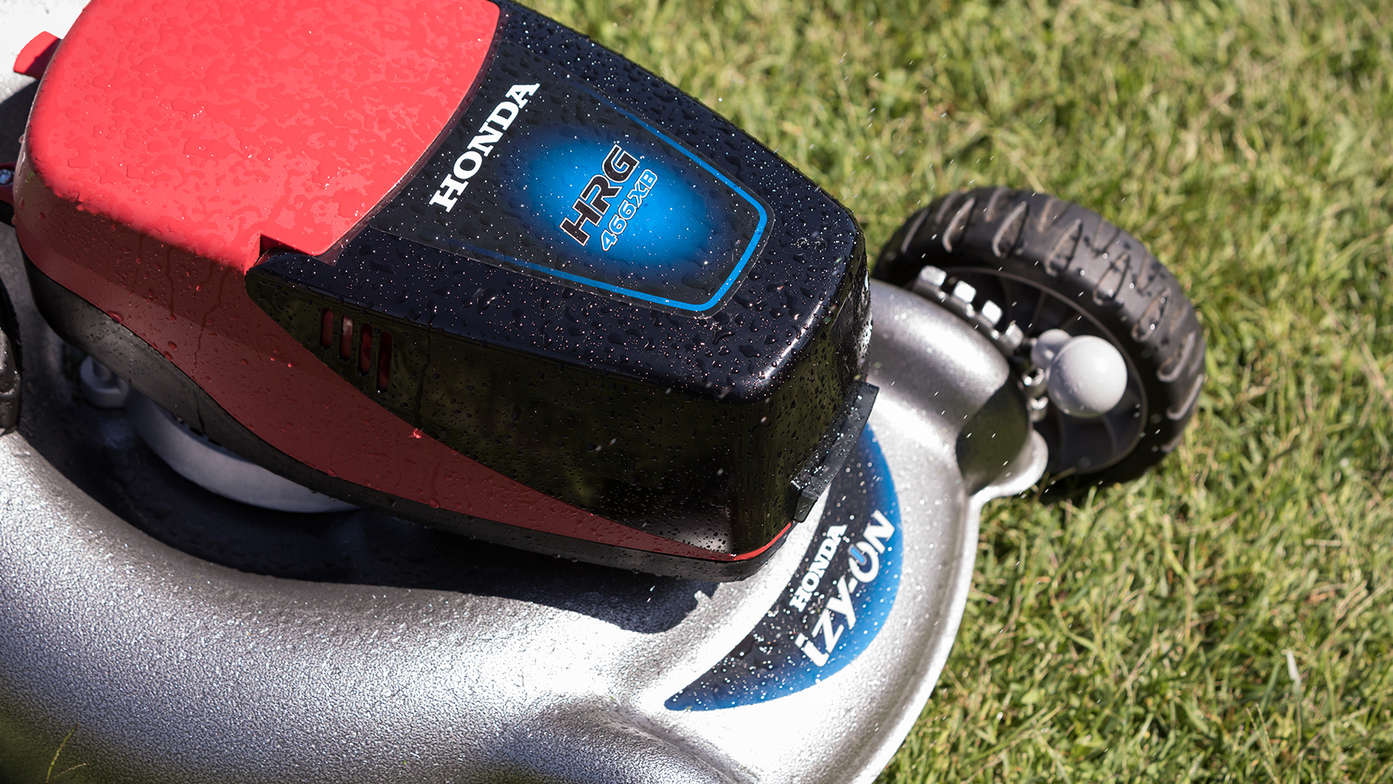 Safety first
As you'd expect from any Honda mower, safety is designed in from the start. The izy-ON cordless mower is waterproof, enabling safe use whatever the weather, and the operating bar incorporates a safety shut-off feature that stops the blade as soon as it is released.
Hard-wearing and manoeuvrable
Pressed, powder-coated steel decks are built for durability and resistance to corrosion, while their lightness provides excellent manoeuvrability.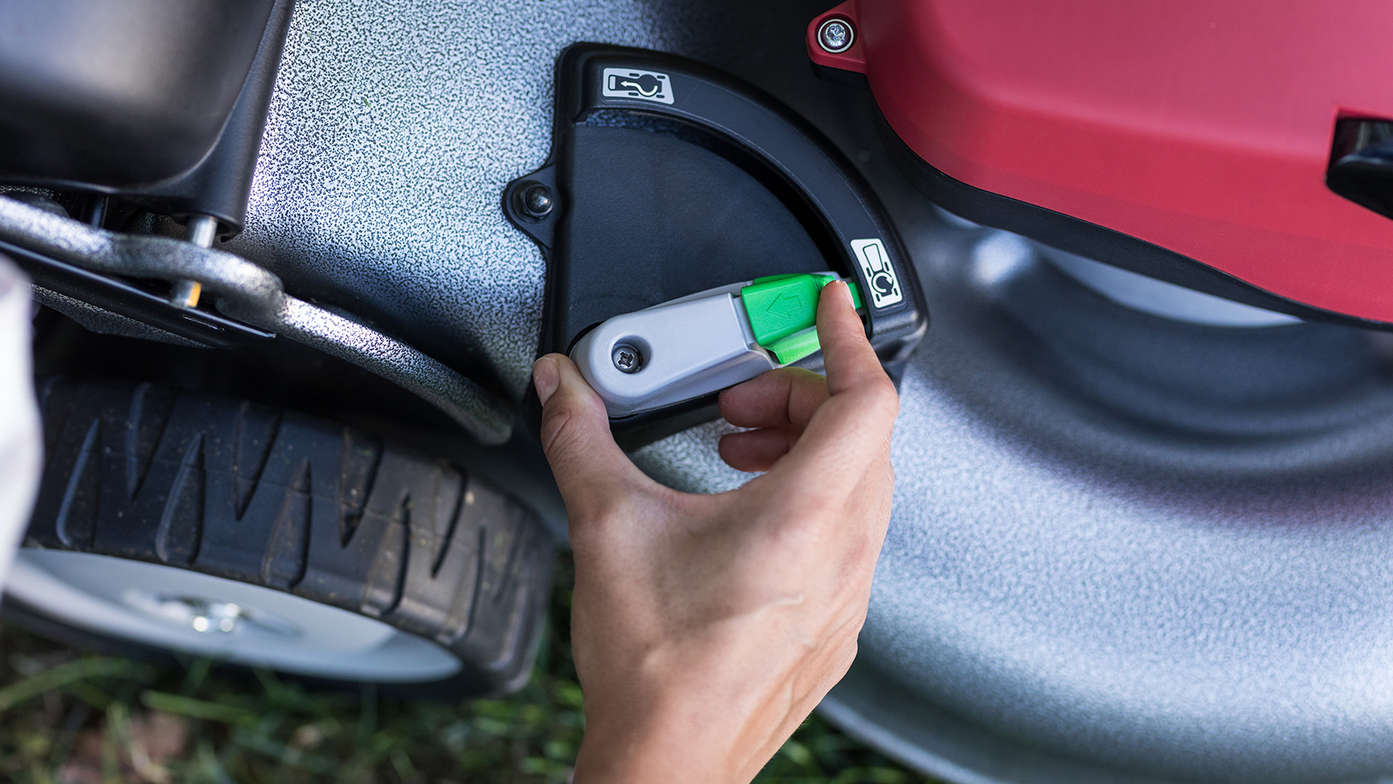 Go even greener
The Honda izy-ON HRG466XB is the first battery-powered mower to offer mulching with Versamow®. This efficiently cuts the grass into ultra-fine particles, recycling them back into your lawn to create a natural fertiliser for a healthier lawn.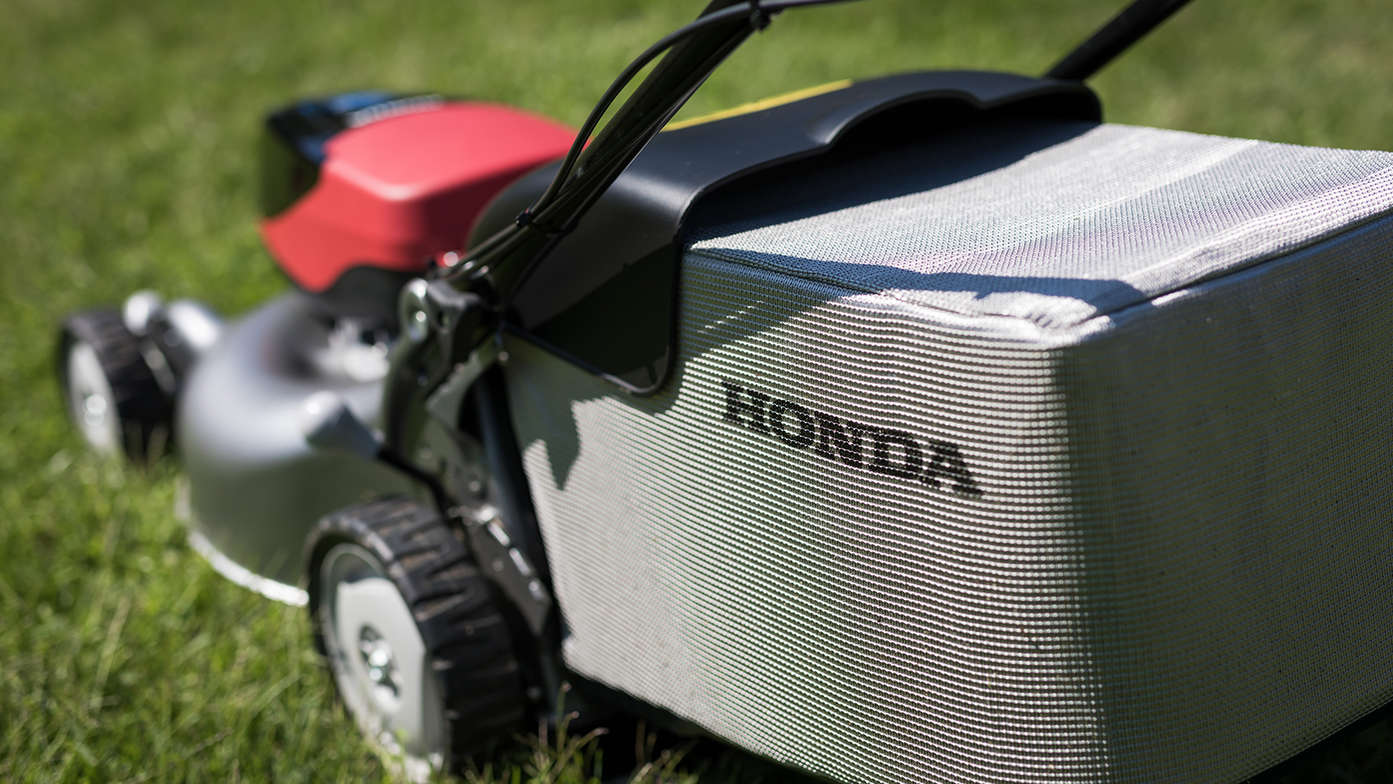 Generous bag capacity
With a grass cutting bag capacity of 50 litres, the izy-ON cordless battery mower takes the strain out of caring for your garden.
CHOOSE THE ONE FOR YOU
Three battery types, two cutter deck sizes and options for either a push or self-propelled mower, means you can go far with the cordless izy-ON.
| | |
| --- | --- |
Lawn free
Big power from a small package.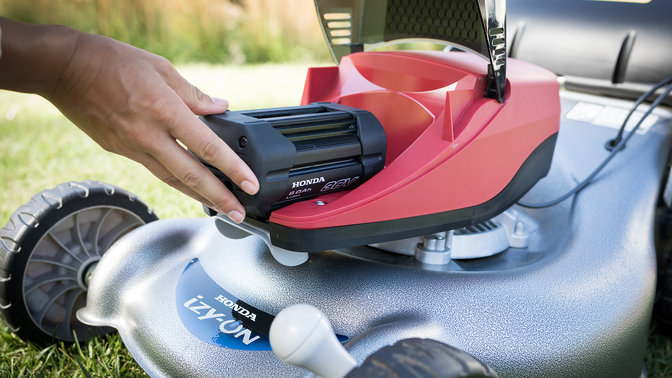 Batteries are interchangeable with hedge trimmers, leaf blowers and brushcutters and can be recharged in next to no time.
The Universal Battery System developed for our new izy-ON mowers offers outstanding flexibility, because it's shared across Honda's new cordless range. It means you don't need multiple batteries if you'd like to switch to one of our other cordless tools.
A powerful motor
The lithium-ion battery developed for our new izy-ON range powers a brushless motor that is both high powered and highly efficient, ensuring that the battery's energy goes as far as possible. Together, the pair propel the cutting blade to up to 2900rpm and – significantly – maintain that speed, ensuring no loss in cutting performance over an operating cycle.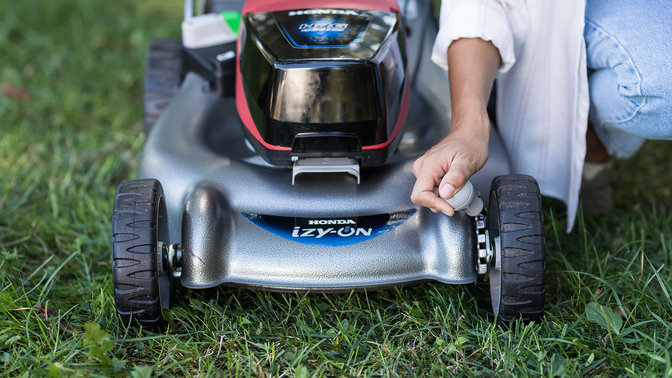 The height-adjustable cutting blade used is the same part as every other model from the extensive izy family. It delivers a precise cut whatever the conditions.