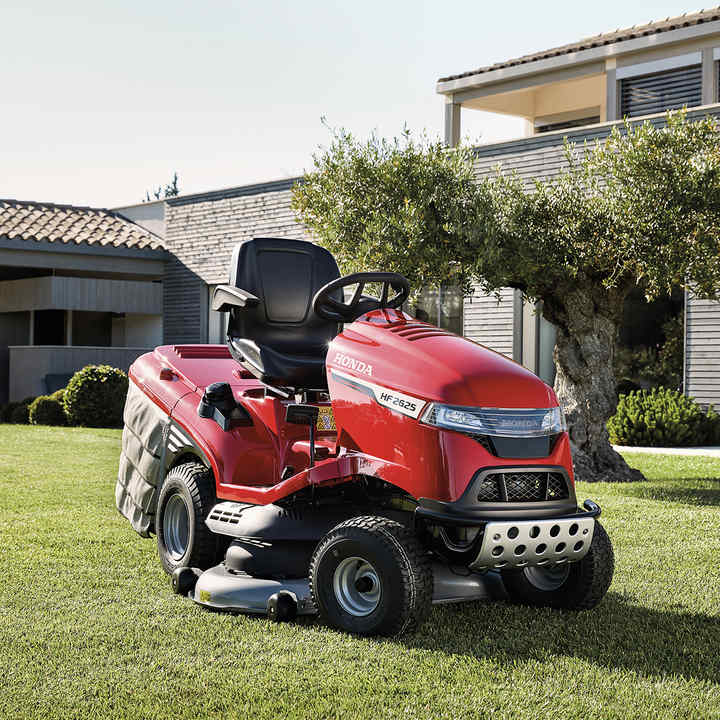 Comfort and Convenience with our Lawn Tractors
The new standard for lawn tractors has been set with our redesigned Honda Riding Mowers. Now with advanced new engines, they're smooth, comfortable and easy to drive. Beautifully finished, these great looking machines are built to give you a great looking lawn.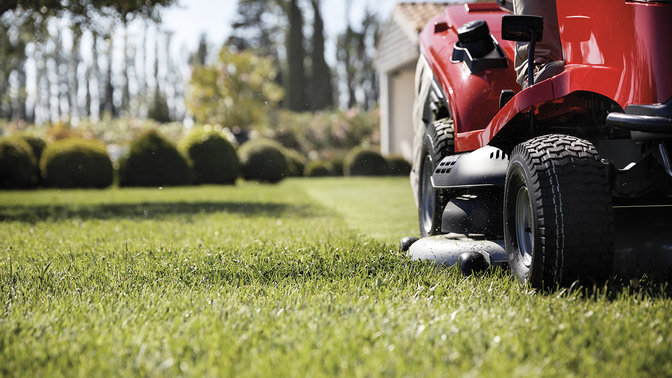 GEARED FOR GRASS
Our all-new Speed Hold System, with a choice of 4 selectable speeds (2km, 3km, 5km, or 6km/h) gives you complete control by the simple use of a lever, allowing you to achieve the perfect lawn... at your pace.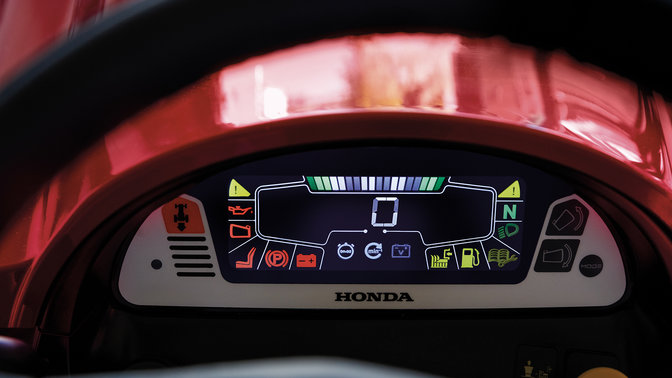 CUTTING EDGE TECHNOLOGY
The LCD instrument panel displays state-of-the-art, easy-to-read information. There are three main modes: RPM, battery voltage and running time along with other essential indicators, like low oil and fuel warnings, that will notify you when it's necessary to do so.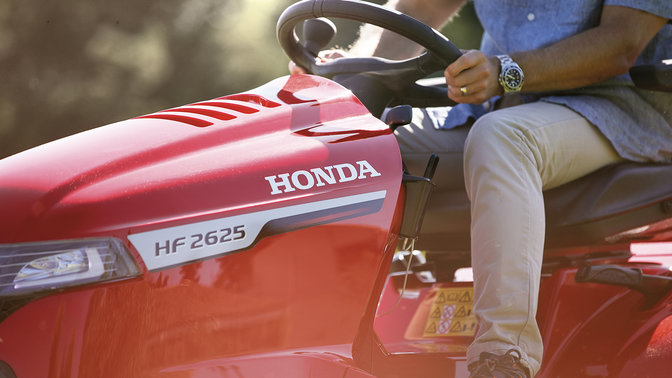 ADVANCED AND ENHANCED
The new V-Twin engines are strong, reliable, super-efficient and engineered for longer life. The four smaller mowers are powered by the Pro Spec GVC530, 16hp motor, while the top two in the range boasts the GXV690, 22hp; both are Euro 5 compliant.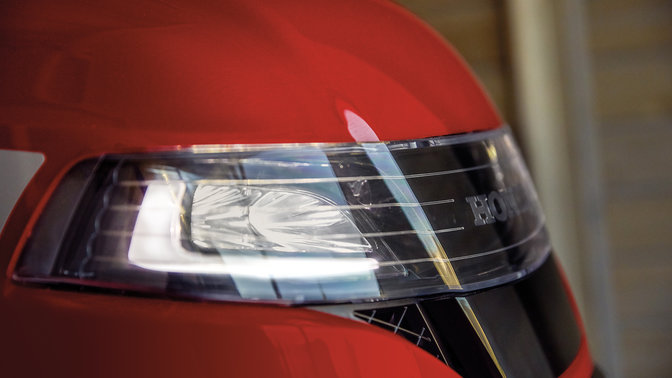 REFINED AND SOPHISTICATED
Robust and resilient too – these new Hondas have a new shape at the front that houses the sculpted LED headlights, underlined by an attractive day-light strip light.
LAWN CRUISERS
Performance that's so enjoyable you won't want to stop.
We go the extra mile because we know that cutting your lawn is not a job, it's a passion. Our lawn tractors are built tough, with durability and strength in mind. Combined with hydrostatic drive transmissions for smooth and precise control – you and your garden are in for a real treat.
DETAIL MATTERS
This redesigned range of lawn tractors feature the latest, advanced Honda innovations with comfort and convenience at the top of the list.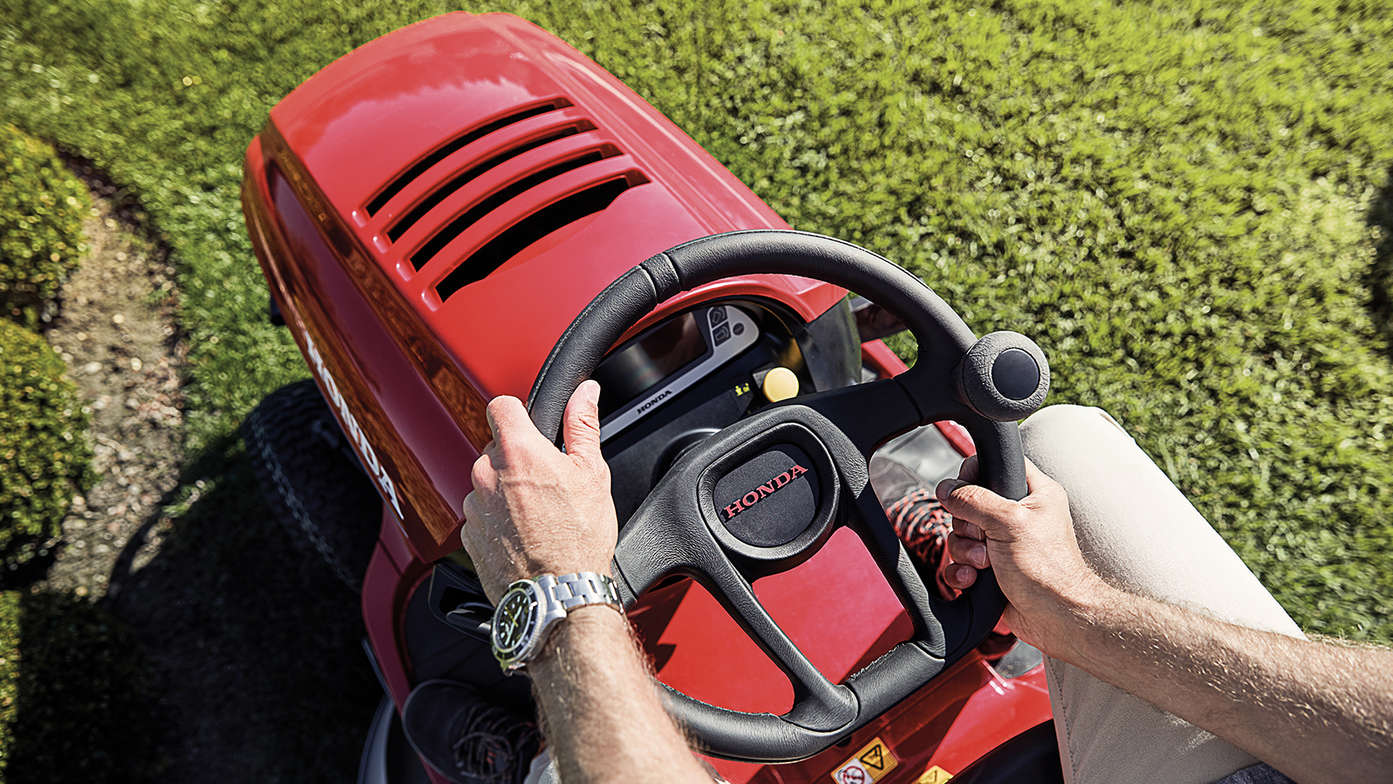 Hands on
Comfort is close to hand with the new ergonomically designed steering wheel. It also features a steering knob, so you can swiftly turn the steering wheel to negotiate and manoeuvre close to trees and bushes.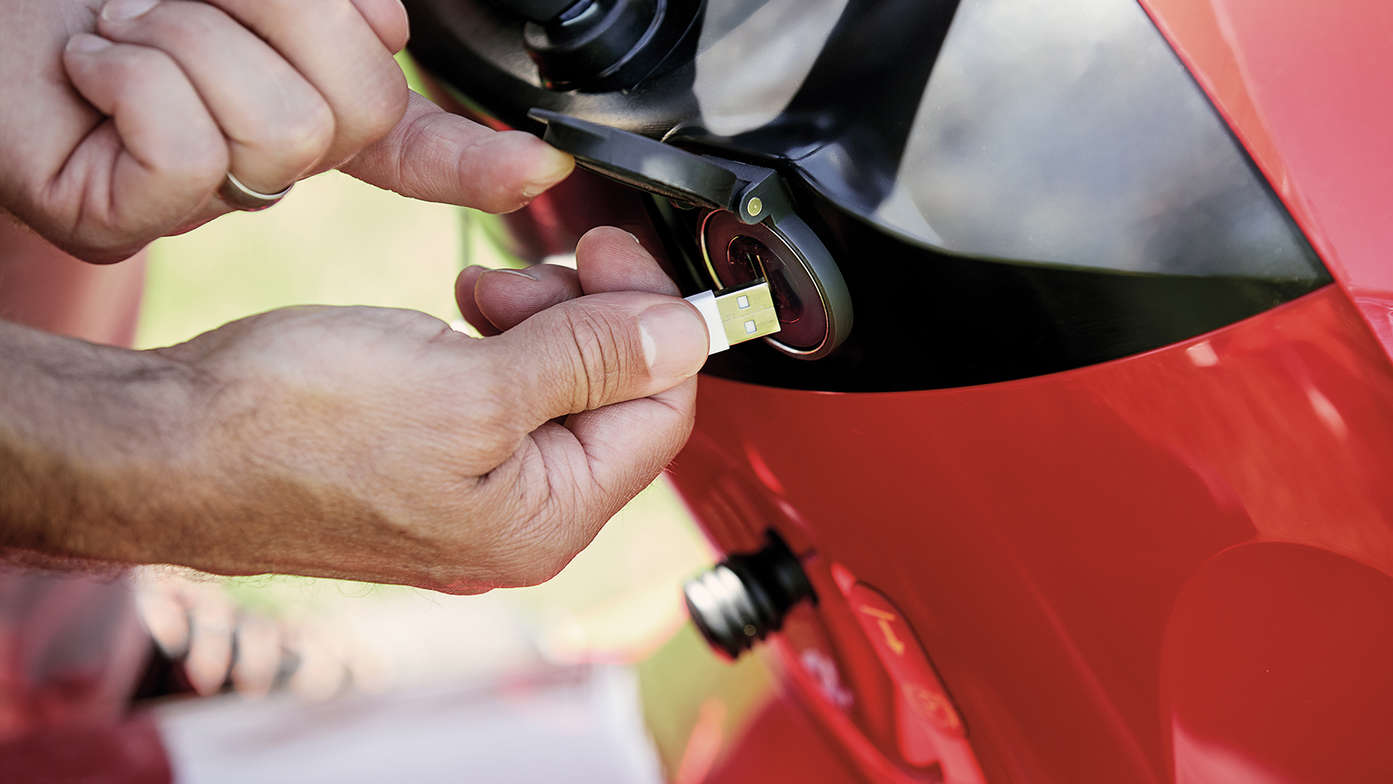 Stay charged
Does your mobile need a top up? No problem when you're working with a Honda lawn tractor. Simply plug it in and place your device in the convenient holder and charge up as you go.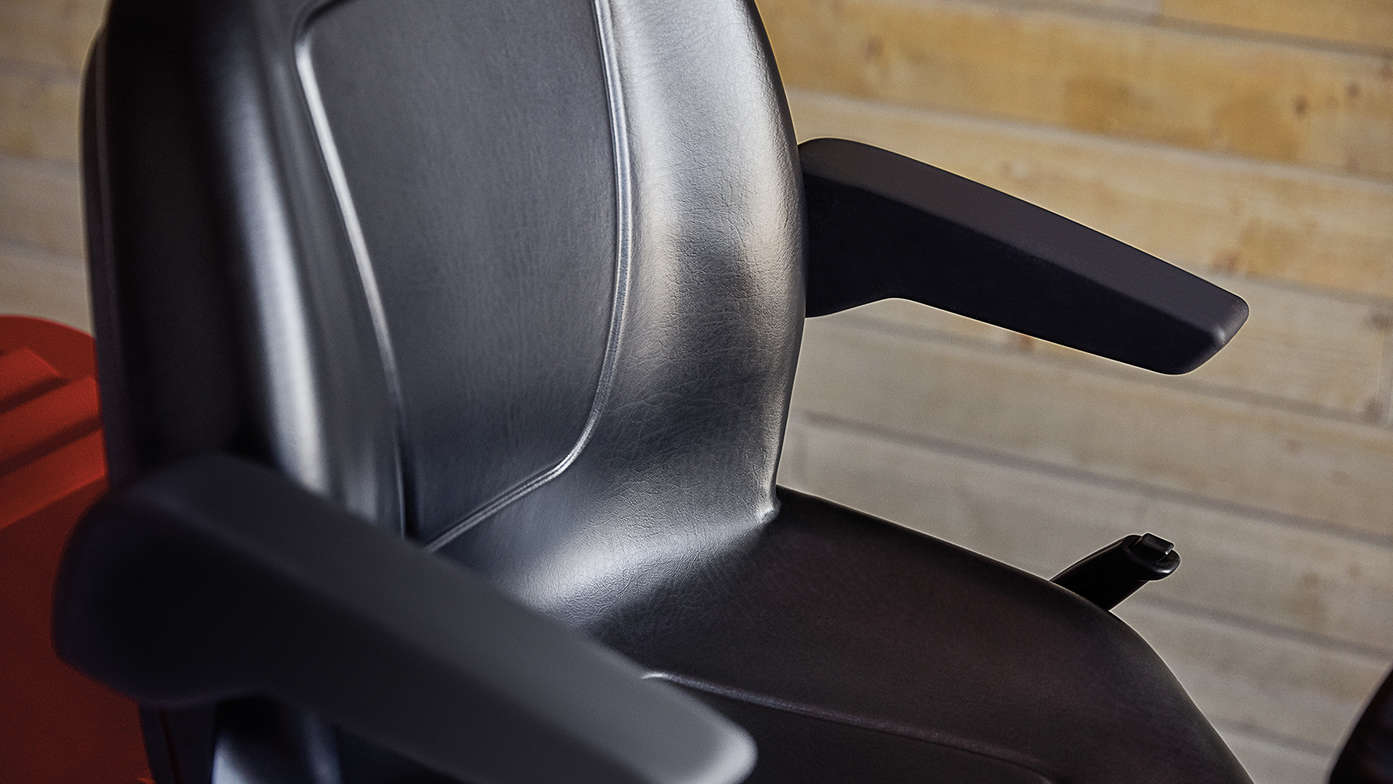 Luxury seating
Extra care and attention to detail has gone into creating and shaping our most comfortable seat yet. The material is resilient as well as soft to the touch and this new design features foldable armrests that increase comfort levels even further.
A safe pocket
Convenience is key for the new range of Honda lawn tractors. This helpful and handy little feature is positioned to keep your mobile phone safely close to hand; no more of it, unknowingly, slipping out of your pocket as you as you cut the lawn.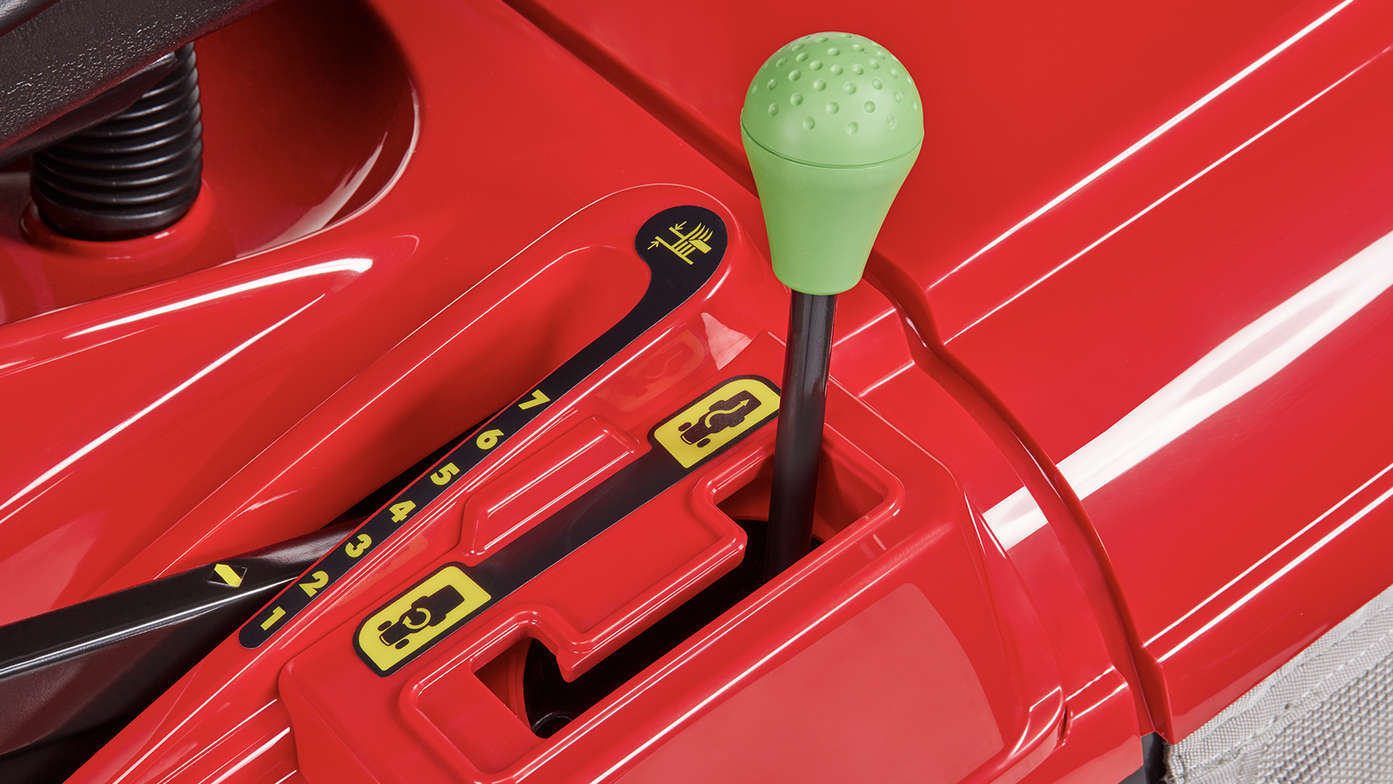 Flowing performance
Optiflow® is unique airflow system created by Honda providing superior collecting performance – no more clogging up the collection chute. There's also Versamow®, a selective mulching feature. That allows you to mulch as you mow, helping you create a natural fertiliser for a healthier lawn.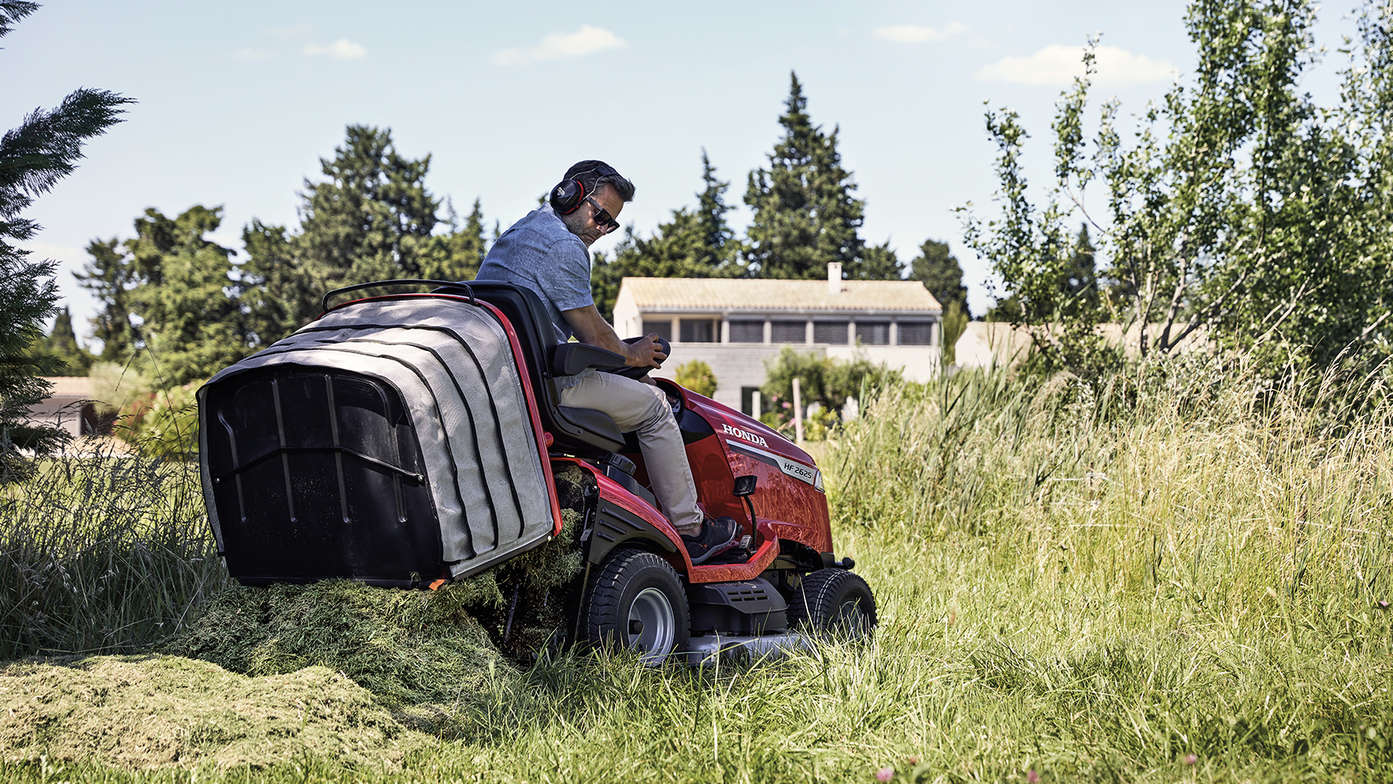 Lightening the load
The lawn tractor has an electronically operated collection bag and automatically releases the grass cuttings in one go. There's no need to move from the comfort of your seat, just push a button and empty the bag.
*Only available on HF2417HTE and 2625HTE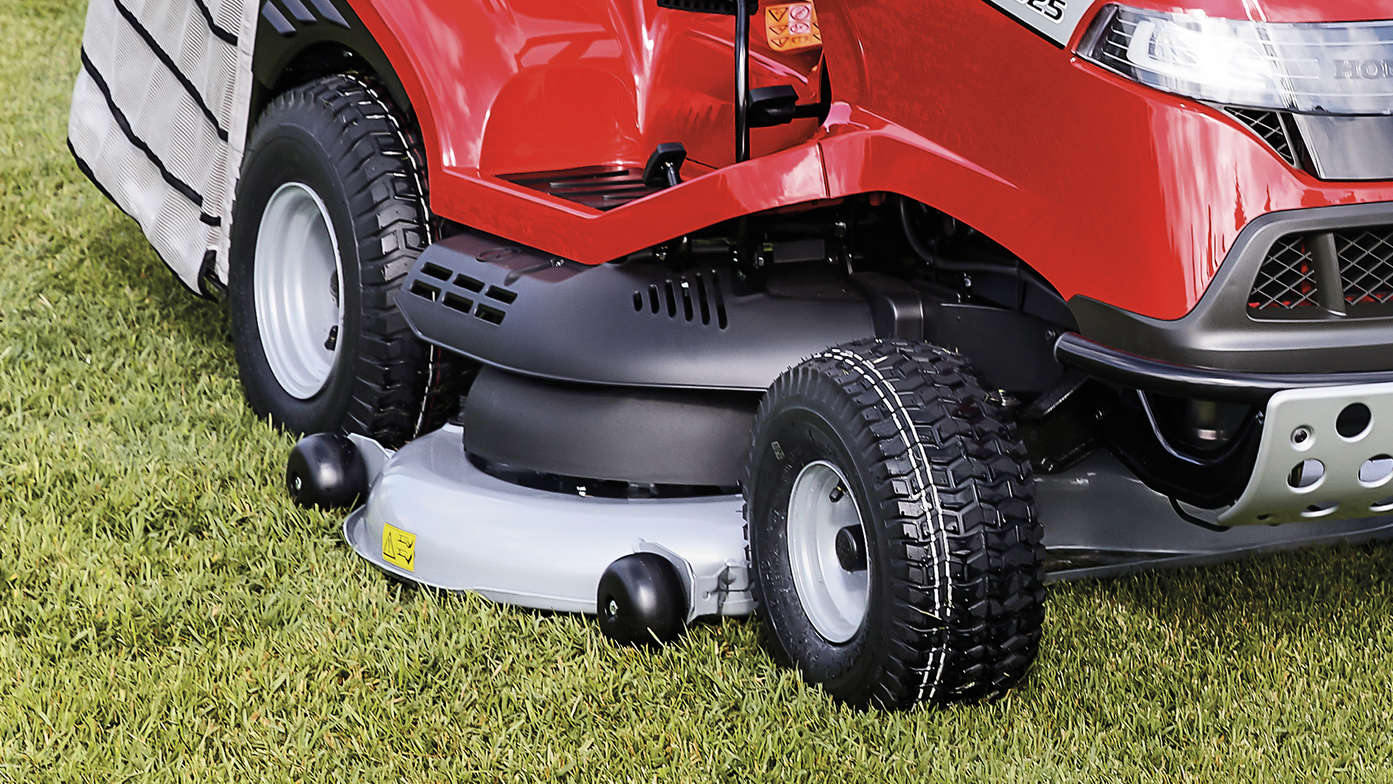 Built tough
The anti-corrosive paint adds a smooth finish to the durable, steel cutter-deck for longer lasting good looks.
THE KINGS OF PERFORMANCE AND COMFORT
Perfect for lawns over 2000 sqm.
They are without doubt the best garden machinery you can own. Cutting, mulching and collecting couldn't be easier and with a Honda warranty that's second to none, there's never been a better time to treat your lawn to the very best.