Honda Lawn & Garden Warranty Information
Unrivalled quality
Whatever job you are doing, your Honda Lawn and Garden product will become an essential part of your maintenance routine, working for you season after season.
This is supported by the longest and most comprehensive guarantees you'll find anywhere. For example, every one of our Core range lawnmowers is backed with an industry leading 7 year domestic warranty (and 1 year warranty for commercial users), covering both parts and labour.
Warranty Periods (UK purchased and used products only)
Honda (UK) and Honda Motor Company Ltd. warrant Honda (UK) Power Equipment products to be free from manufacturing and material defects.
The Honda Authorised Dealer obligation under this warranty is to repair or replace defective parts found during the applicable warranty period. The repair will be free of charge for materials and labour. This is in accordance with each product's terms and conditions.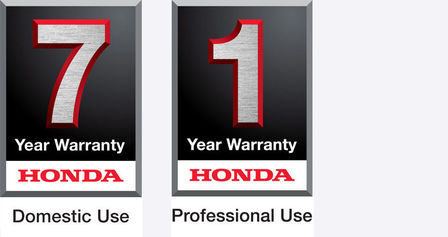 Core Lawnmowers: HRD, HRH, HRX, HRZ and UM Grass Managers
7 year warranty for domestic use (registered after 01/05/2008)
1 year warranty for professional use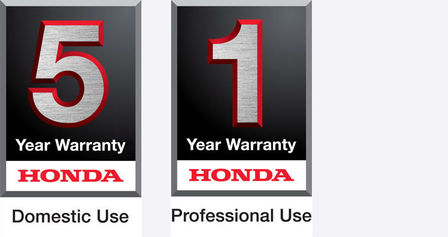 Tillers, Ride-ons, Hand Held Range, Lawn Tractors, Split-shaft Brushcutters
5 year warranty for domestic use
1 year warranty for professional use
Batteries: 1 year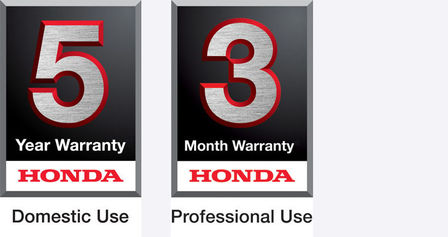 Izy range of Mowers and HRS
5 year warranty for domestic use
3 month warranty for professional use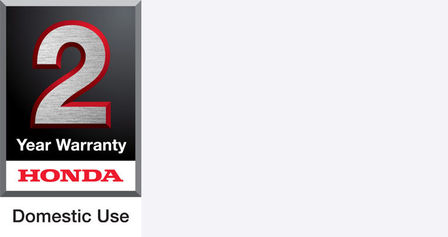 Electric Mowers, including Miimo
2 year warranty for domestic use (registered after 01/05/2008)
No warranty for professional use
*subject to domestic use and following the service schedule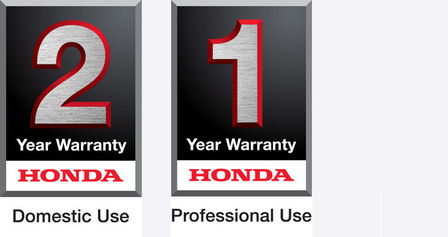 Cordless range
2 year warranty for domestic use
1 year warranty for professional use
Customer Responsibilities
Please ensure that the machine has been registered for Warranty by the Honda Dealer, services are performed at the specified period and that the service receipt record is kept safe for future reference. In this way your machine will receive the full benefit of the Honda (UK) warranty. Regular maintenance is also essential to ensure that your machine operates safely, efficiently and with the minimum impact on the environment. For full terms and conditions and servicing requirements please consult your warranty and service booklet and owner's manual. If you are in any doubt regarding the service requirements of your specific product please contact your supplying dealer. Alternatively call the Honda Contact Centre on 0845 200 8000.
Please note that your product will require more regular servicing / maintenance if working in very wet, dry, dusty conditions and or in high ambient temperatures.
The warranty Honda (UK) provides is in addition to your statutory rights.
How do I transfer the warranty from the first owner?
Either email us:
customer.servicepe@honda-eu.com
or write to us at:
Honda (UK) Power Equipment
Customer Service / Product Registration
Cain Road,
Bracknell
Berkshire
RG12 1HL

Please supply the following details:
Complete model and serial number information
Original date of purchase
Date of ownership transfer
Previous owner's name, address and phone number
New owner's name, address and phone number