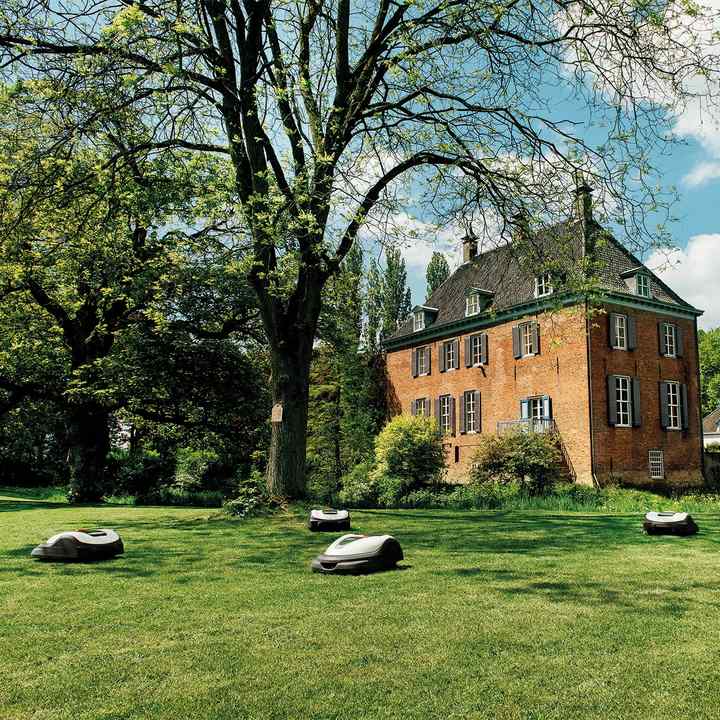 COVER MORE GROUND
Introducing the new 'Multi Miimo' system, allowing teams of Miimos to work together to manage large areas of grass, such as sports pitches, parks and spacious gardens.
Model Compatability

Mowing area more than

Maximum boundary wire length
Multi Miimo With The HRM 3000
Covering extensive green spaces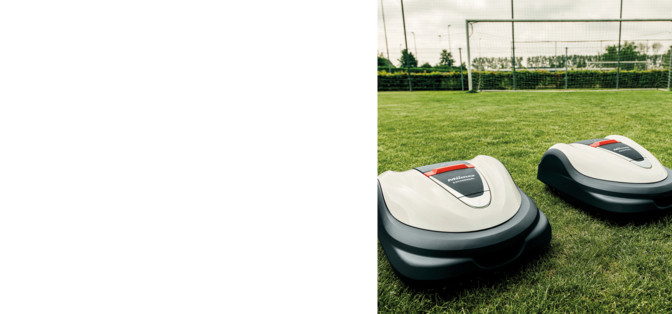 The new system will allow the operation of two or more of Honda's flagship Miimo HRM3000 models to work in partnership to cover continuous green spaces of more than 4,000m2, bringing the many benefits of robotic lawn mowers.
Extensive pilot studies carried out by Honda show significant savings over three years for a professional football club maintaining a typical pitch, while Miimo's superior cutting finish, quality and intelligent work timer will also improve the health of the grass and reduce the amount of fertiliser required to feed it.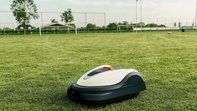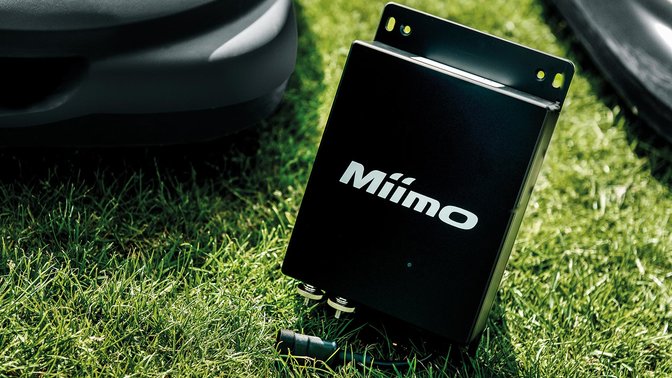 A SIMPLE SOLUTION
At the core of Multi Miimo lies technology which generates the boundary single for the entire area, allowing each Miimo to detect which docking stations are available when it's time to stop or recharge. The boundary wire within which each Miimo operates can be installed around the whole space, rather than in multiple segments, simplifying installation and avoiding the occurrence of un-cut areas between each segment which would need cutting manually.
SEE SPECIFICATIONS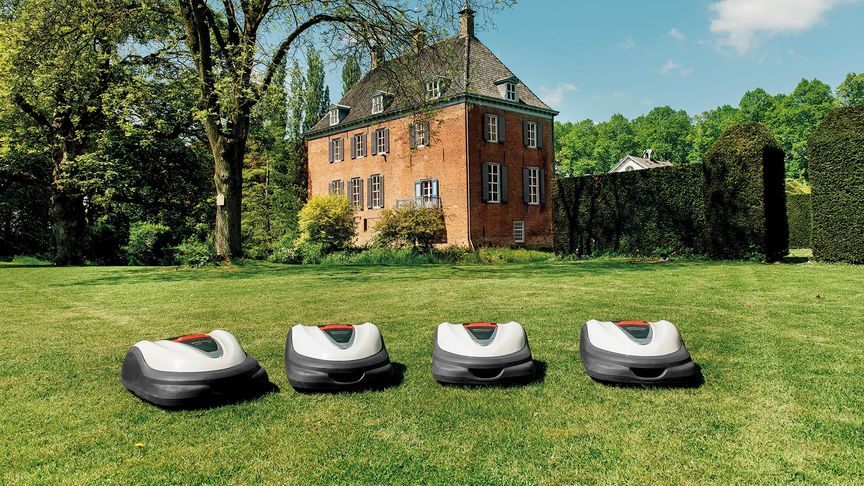 Find a Dealer
Learn more about Multi Miimo and find your nearest local Honda dealer for specialist advice and installation.
FIND A DEALER