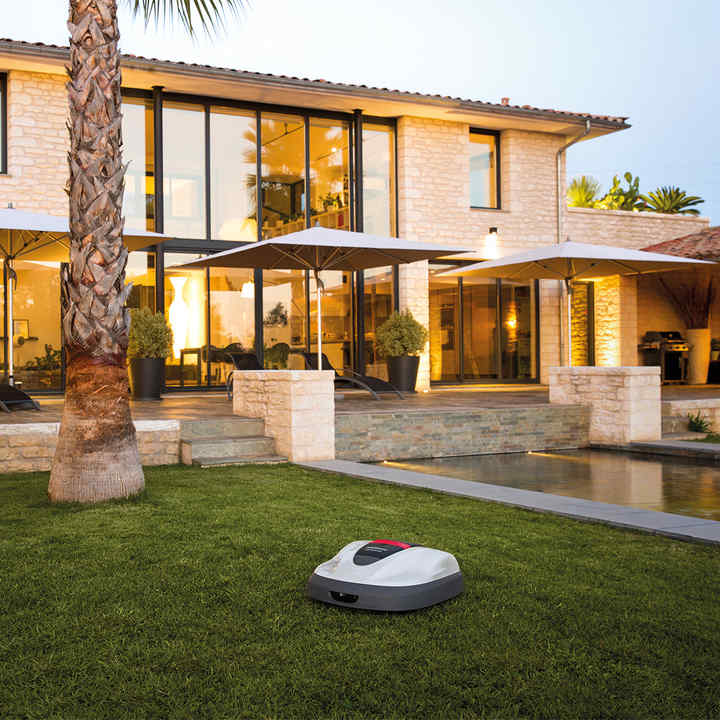 Trust Miimo to take care of everything
You can trust our impressively durable Miimo HRM310 and HRM520 to work even in the toughest conditions. They safely navigate obstacles, slopes and bumps, and power through long grass with ease. Miimo's sharp blades mulch the clippings as they mow to create a healthy, manicured lawn.
Mowing area up to

Autonomous care with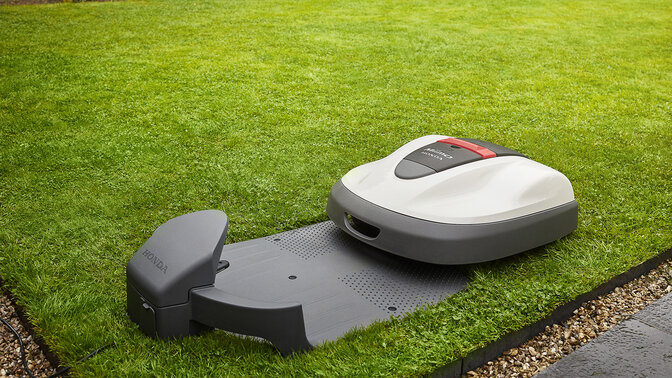 Autonomous care
Our Miimo robotic lawnmowers really do take care of themselves, when a recharge is needed, they head directly to their docking stations - without any need for you to intervene. Then, once the power level is topped up, they get straight back to work.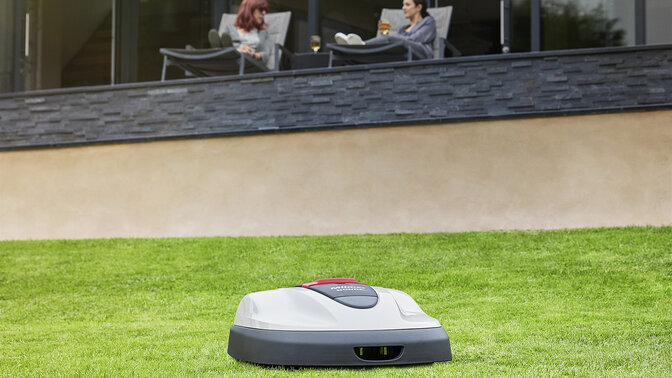 Peace of mind
Reduced noise levels, mean you won't even know Miimo is working. A quiet, reliable electric motor means it can even cut at night without disturbing you or your neighbours.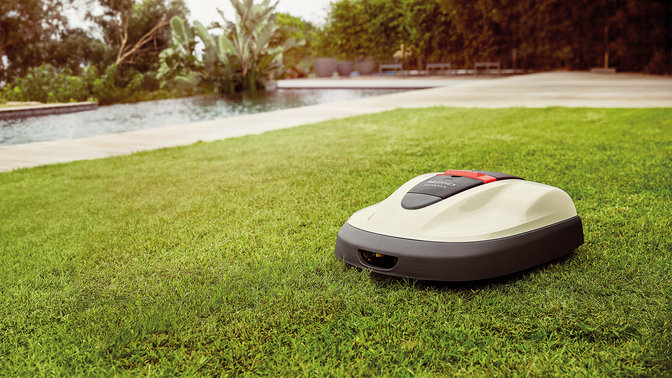 Effortless maintenance
As if by magic, Miimo can turn grass clippings into a very fine mulch, which is dispersed around your lawn, providing valuable nitrogen nutrients and helping more lush grass grow.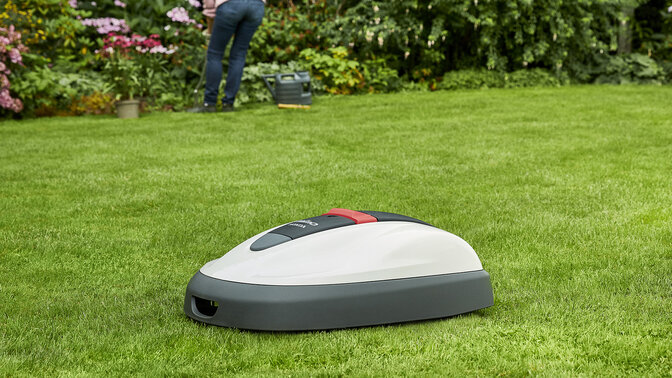 Zone Management
With our Zone Management technology, you can decide exactly when and where your Miimo mows, giving you complete coverage and control over your space.
An enviable lawn, all year round
Whatever the size or shape of your garden, these intelligent robotic mowers have a host of features to give you a lawn that's the envy of your neighbours.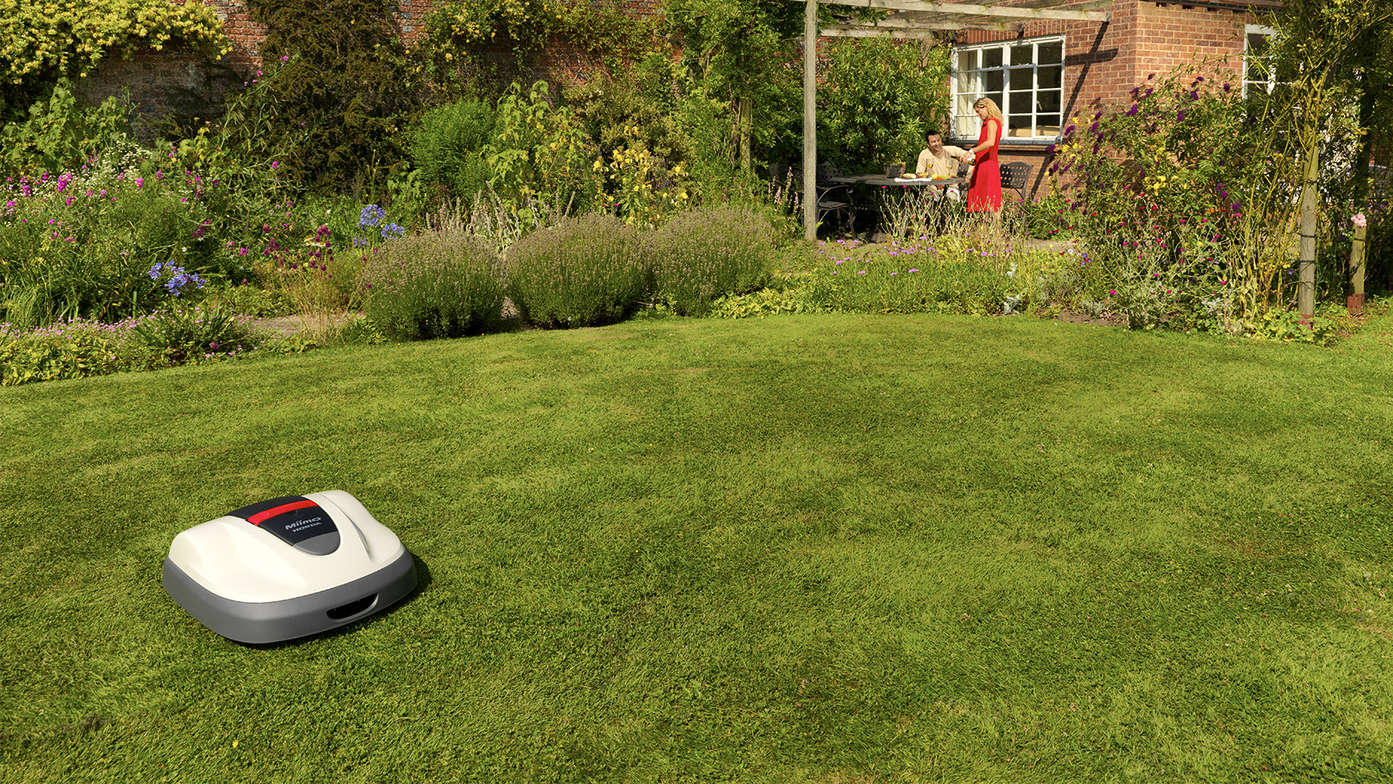 Safety sensors
Miimo is safe to use around children and pets. 360° bump sensors change direction when obstacles are detected and instantly stop the blades when any lifting motion is detected.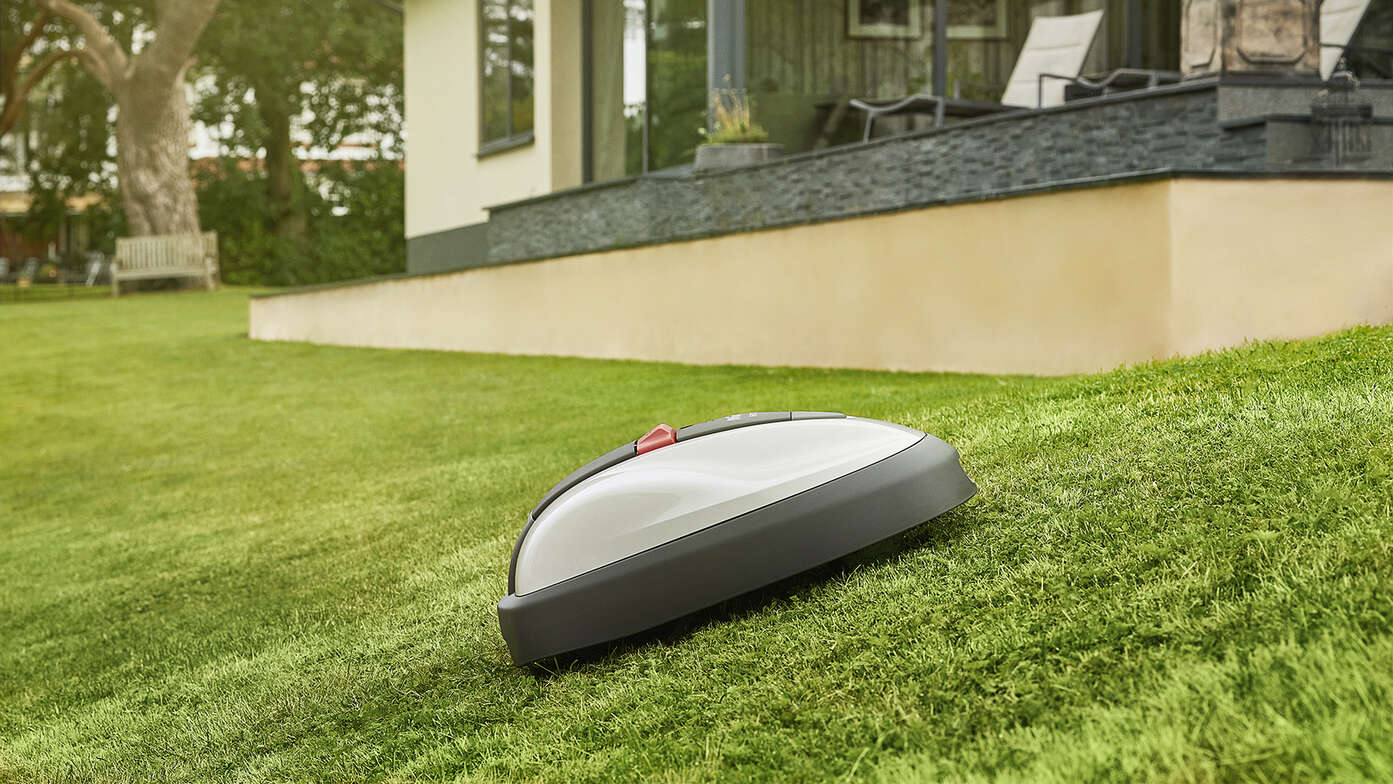 Incline ready
Miimo won't shy away from slippery slopes – our robotic mowers can tackle inclines of up to 24°, so they'll never get stuck in holes or dips in your garden.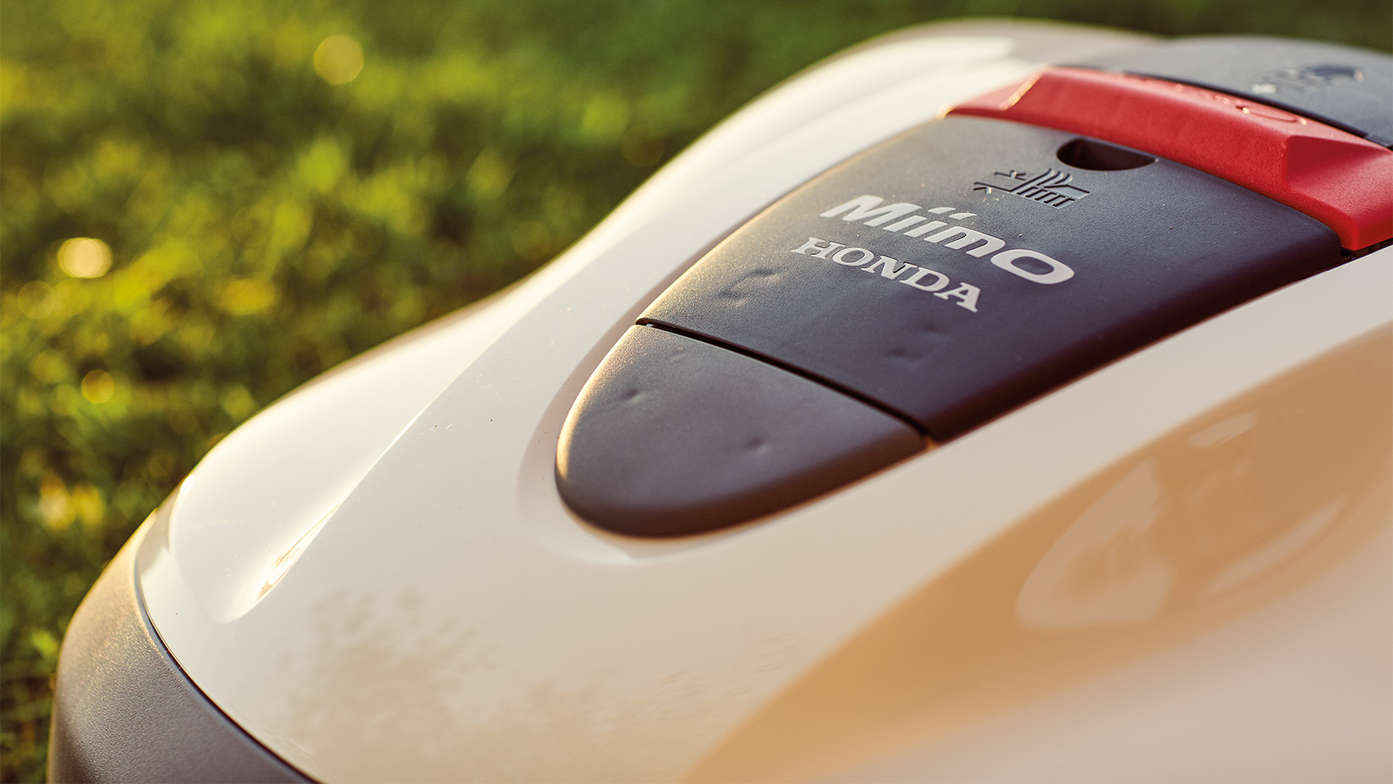 Anti-Theft
A unique anti-theft security code sets a protective alarm that will sound loudly if anyone picks up the Miimo. Providing the reassurance that no one can use it but you.
| | |
| --- | --- |
Set it up and watch it go
Along with intelligent technology and intuitive usability, the Miimo HRM310 and HRM520 have the impressive durability to deliver a quality cutting finish in tough conditions - even if your garden has sloping or hard to reach spots. Miimo will initially cut in a random pattern until every inch of your lawn is covered, if your lawn has a more complex layout, your dealer will program specific points to get your robotic mower in and around any obstructions.