A cut above the rest
Be ready for winter with our handheld garden range
We've been kitting out the Honda Handheld Garden Range with our unique 4-stroke engine since 1978. And if you ask us, they just keep getting better. Every machine is built using the highest quality materials, jam-packed with state of the art Honda technology with handles and controls perfectly positioned for maximum comfort. So, that's one load off your mind. Now for the garden.
Versatools
The Versatool™ is designed to take on a huge range of garden tasks. With eight push-and-click attachment options and a 4-stroke engine at its heart, it's the ultimate power tool for gardening perfection.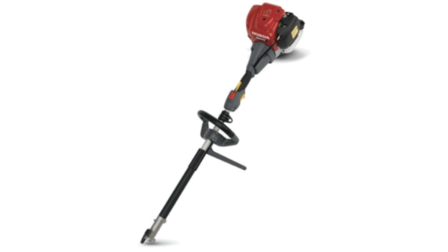 Leaf blowers
If there was a league for Leaf Blowers, ours would be at the very top. That's because the unrivalled Honda 4-stroke engine is super simple to start, and super quiet when it's up and blowing. That should keep both you and the neighbours happy.
Hedge-trimmers
With auto-sharpening blades, the unique anti-vibration frame and Honda's unrivalled 4-stroke engine, this Hedgetrimmer really does make light work of those tricky garden jobs. That way, you can spend more time enjoying the garden and less time looking after it.
Brush-cutters
Our Brushcutters have the same dust and heat resistant bearing technology used by NASA. And with the choice of two powerful 25cc or 35cc 4-stroke engines, we have the right option for you.