How to choose the right mower for you
With any job, using the right tool gives you the best result and the greatest satisfaction, for the least effort. Mowing the lawn is no exception, so Honda has a wide range of mowers packed with features that make grass cutting simpler and swifter. Here's our simple guide to finding a mower that's a cut above the rest.

Petrol vs CORDLESS
Cordless electric mowers like Honda's new izy-ON range are more convenient as there's no cord limiting your movement. With a 6.0Ah battery the izy-ON will cut up to 450 sqm, and a full charge takes less than an hour. The izy-ON mowers are IP54 weatherproof, so they'll cut, collect and handle wet grass in complete safety.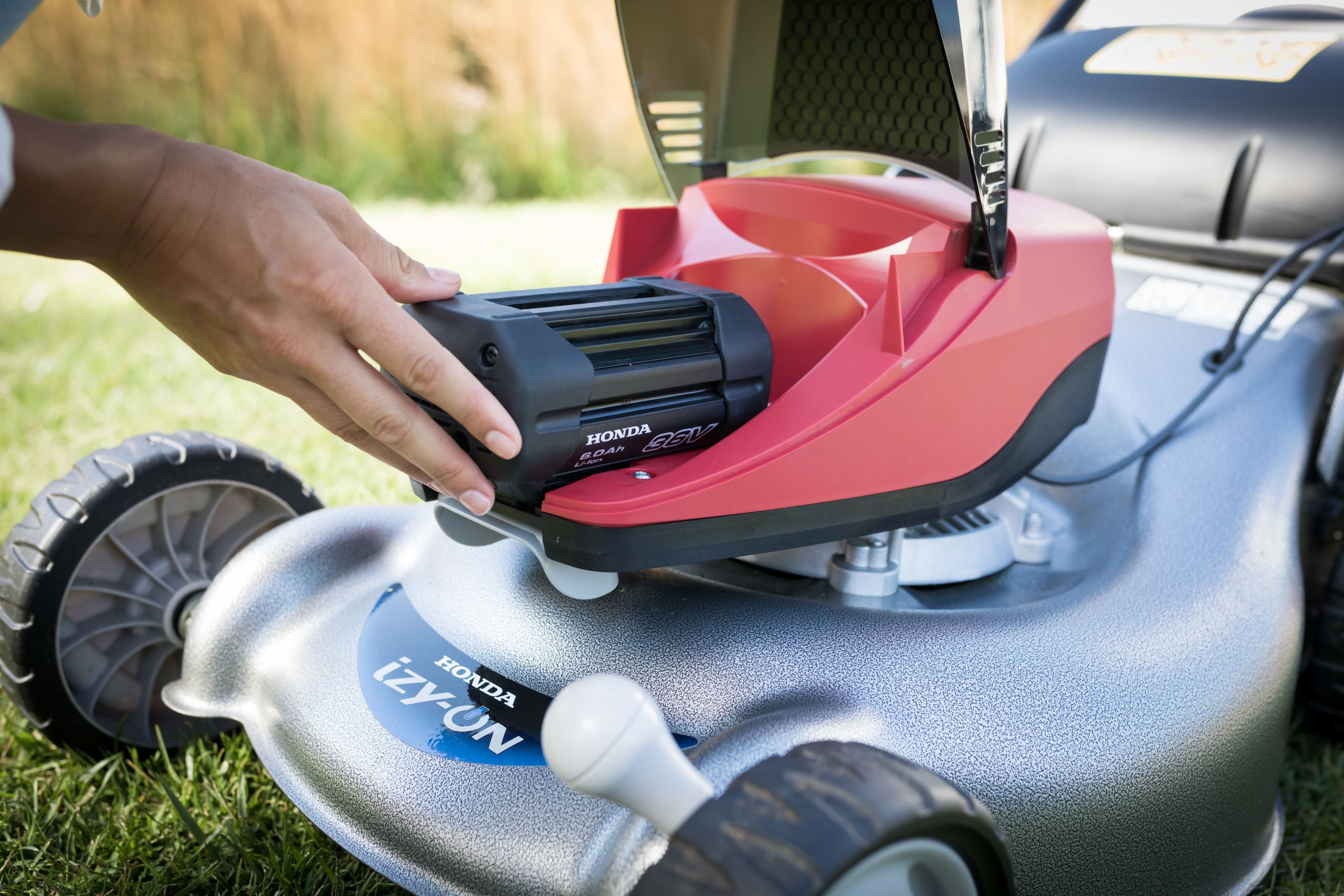 Petrol mowers are heavier but more powerful. They're ideal for tougher terrain like sloping lawns and lumpy surfaces. The extra power is useful for tackling longer grass and means petrol mowers are available with wider cutting decks to speed up the mowing of larger areas. The Core range also offers our customer's the option of rear roller versions for those perfect stripes across your lawn. Professional models have incredibly robust engines featuring high quality cast iron cylinder sleeves for the ultimate in durability.
Whether petrol or cordless, the pride Honda takes in the engineering of all its products makes them famously long-lasting and reliable.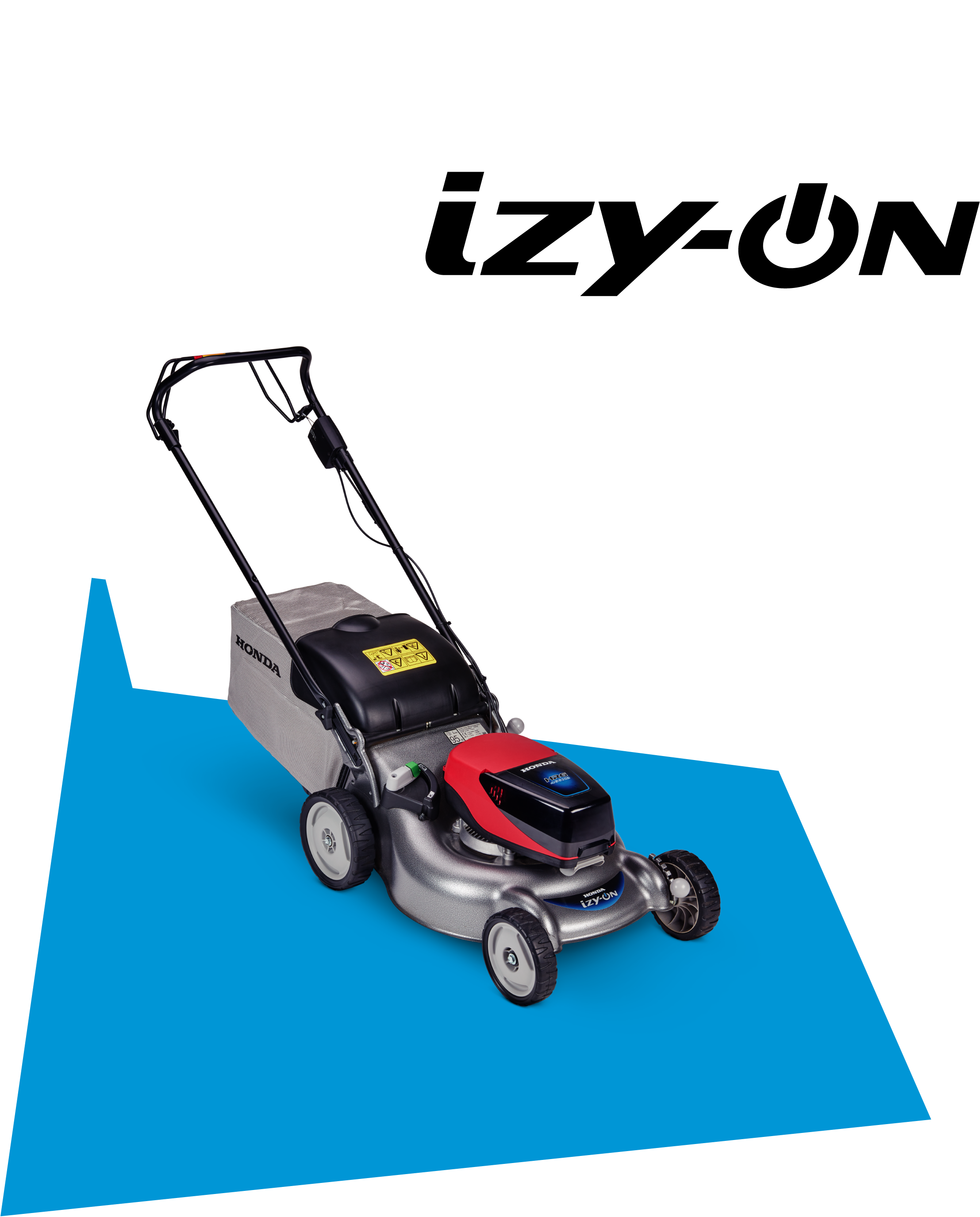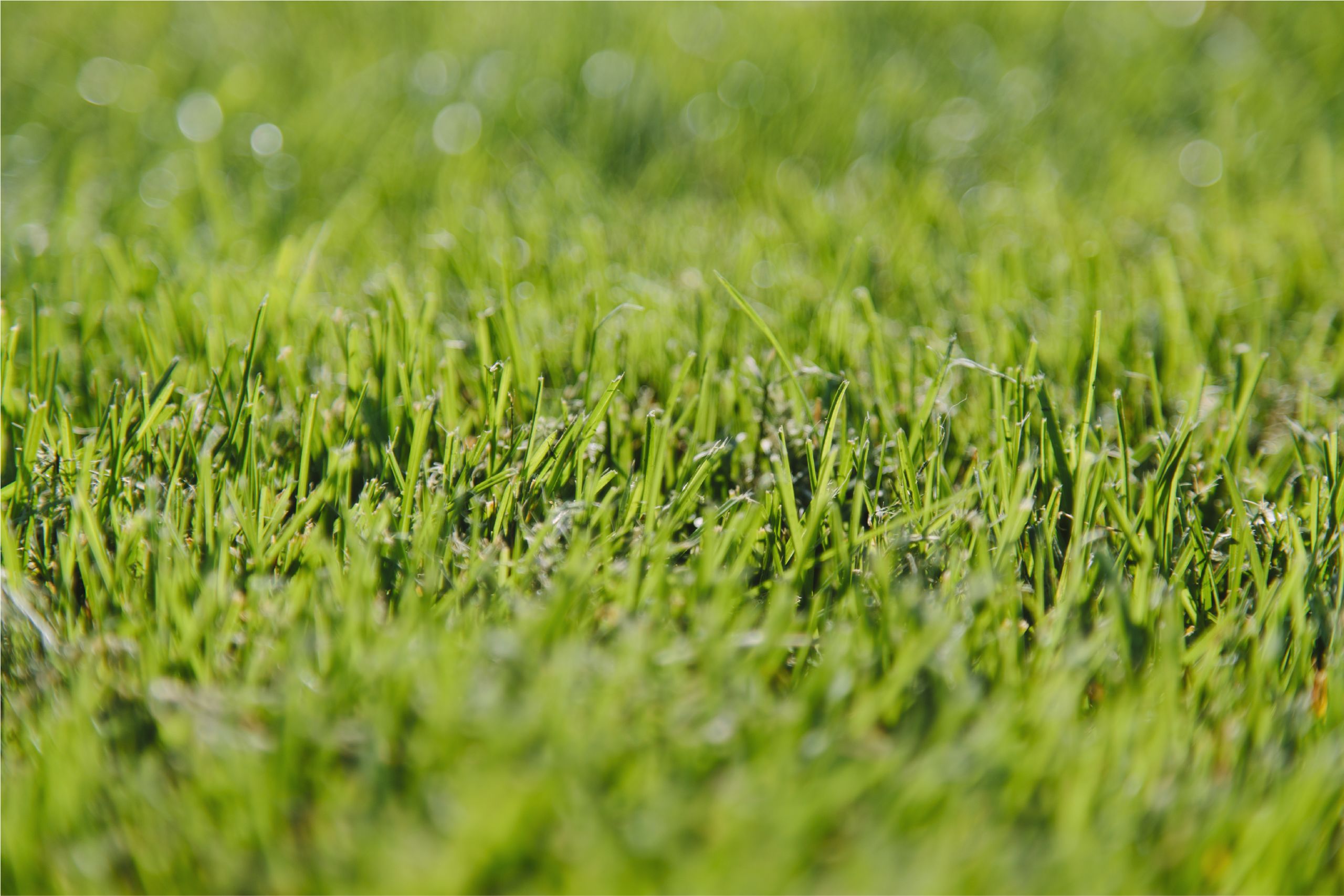 Standard mowers eject clippings for collection later or direct them into a collection bag on the back. Mulching mowers chop the cuttings very finely using a pair of stacked, offset blades and blow them down into the lawn as a natural fertilizer that feeds the grass as it grows. With Honda's VersamowTM Variable Mulching System a single lever controls how much of the cut grass is collected and how much is mulched. You can choose full collection, full mulching, or a combination of the two for the perfect feed-finish balance for your lawn.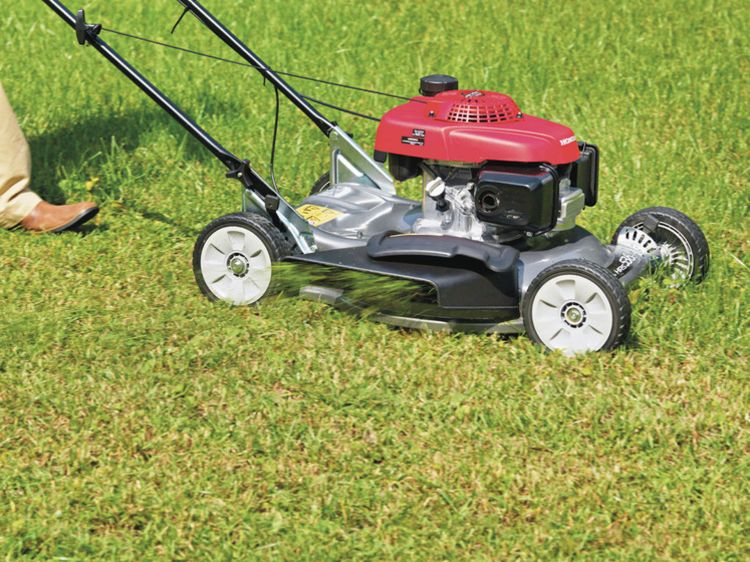 ---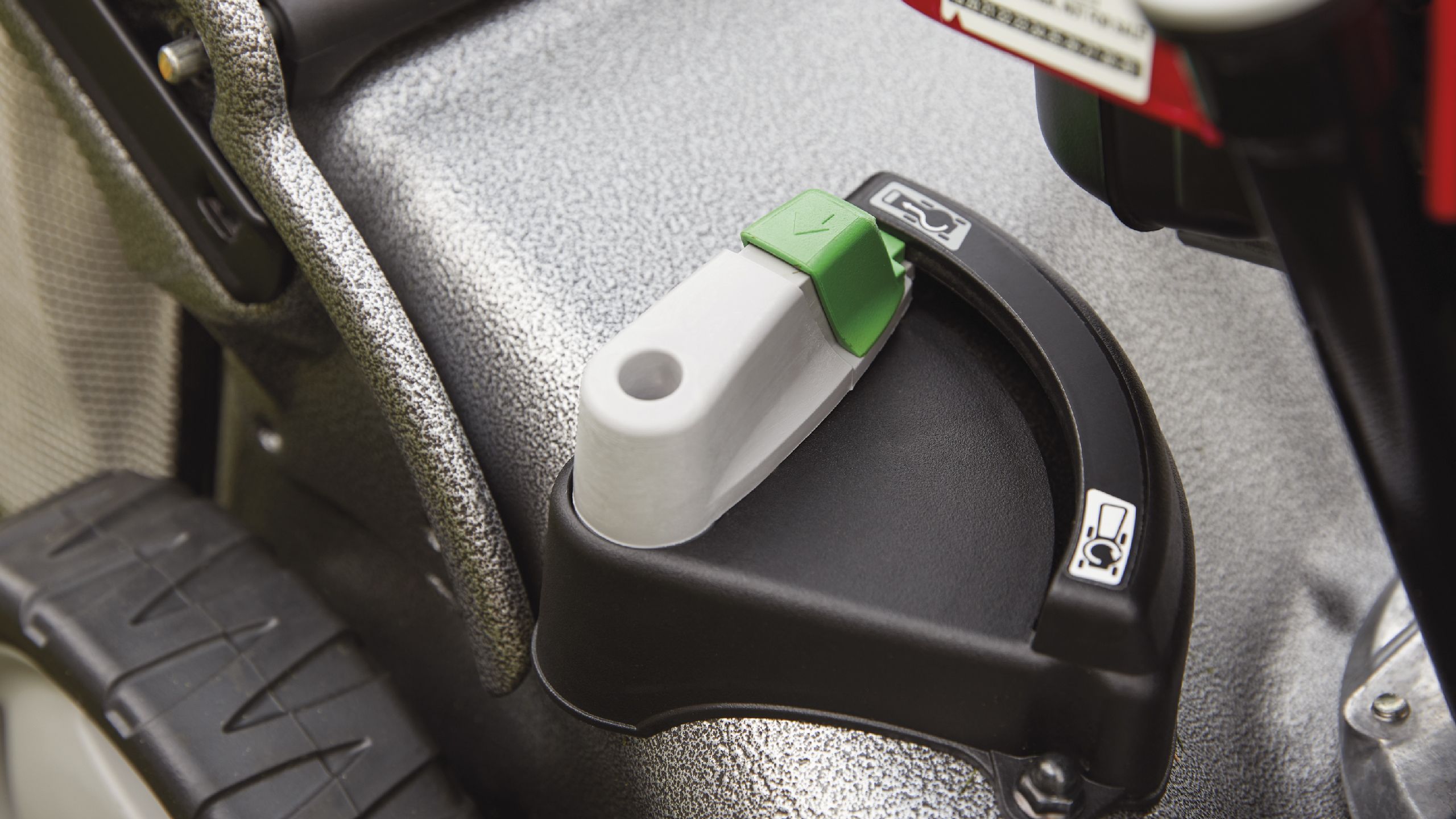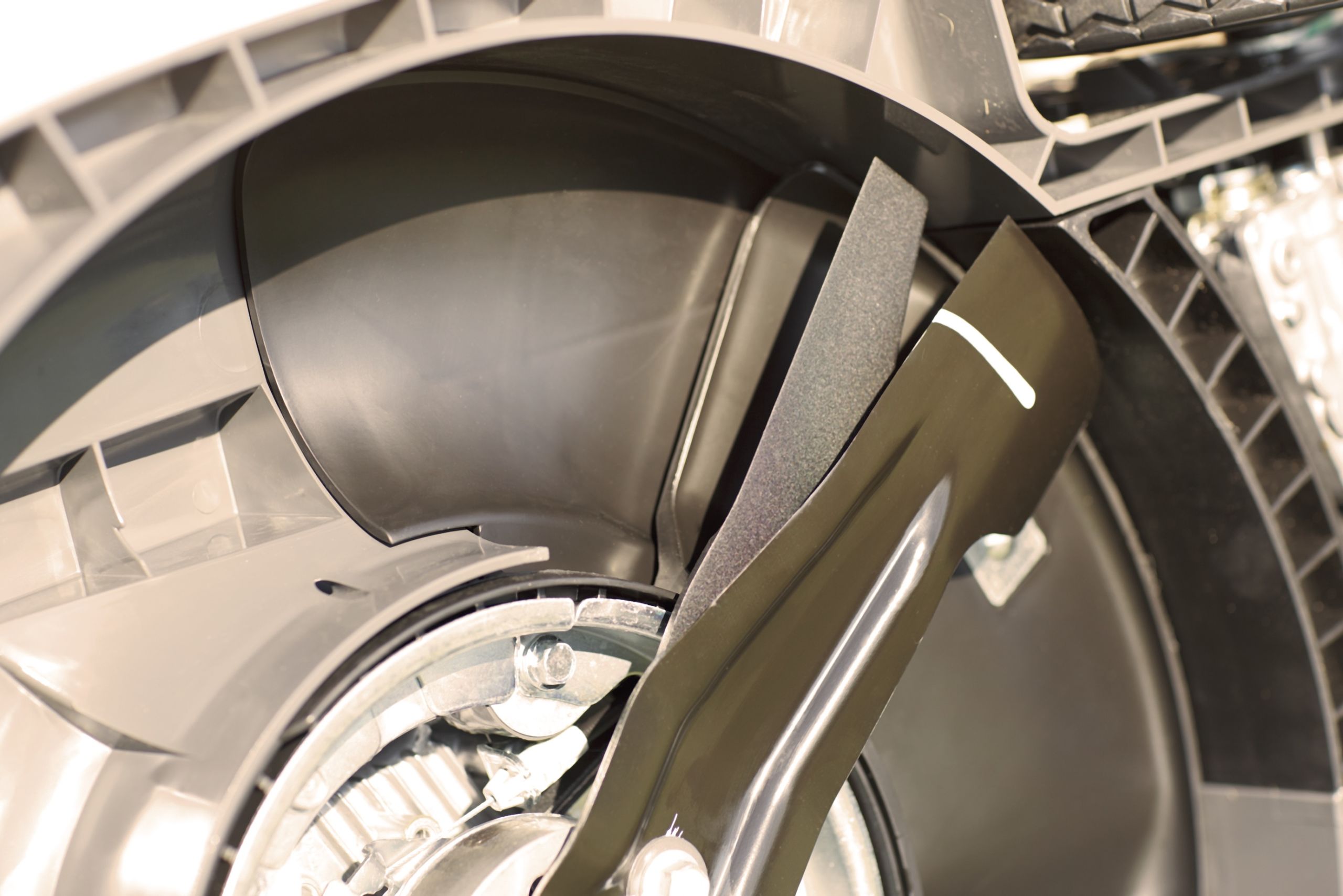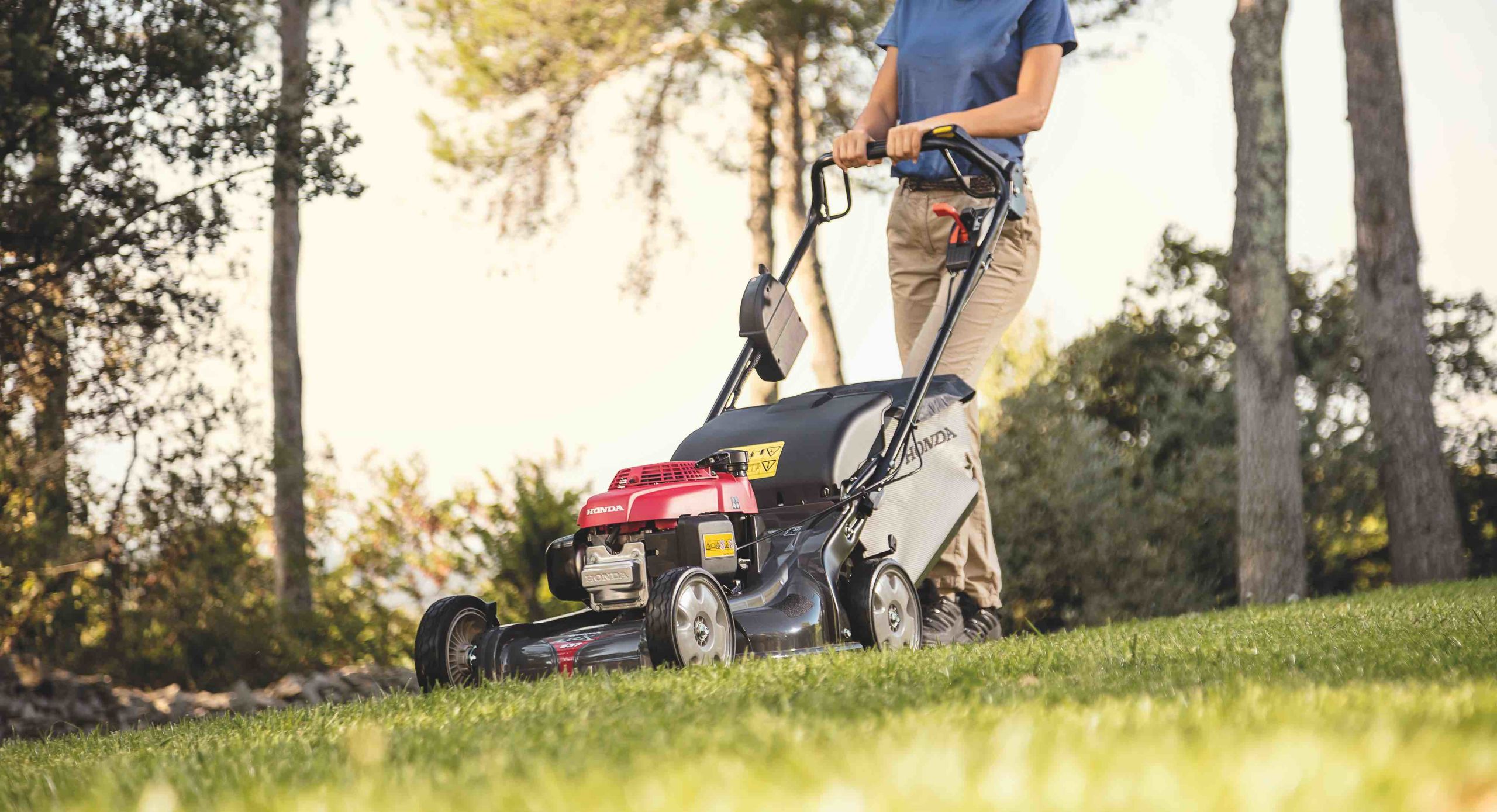 For lawns up to tennis court size, mowers with a cutting deck of 42cm or smaller are ideal because they're convenient to handle, highly manoeuvrable and easy to store. If your lawn is significantly bigger than this think about a mower with a wider cutter deck, as this will make mowing quicker. Bigger mowers tend to be heavier, but Honda's HRX range uses robust lightweight materials to minimise weight and maximise ease of use.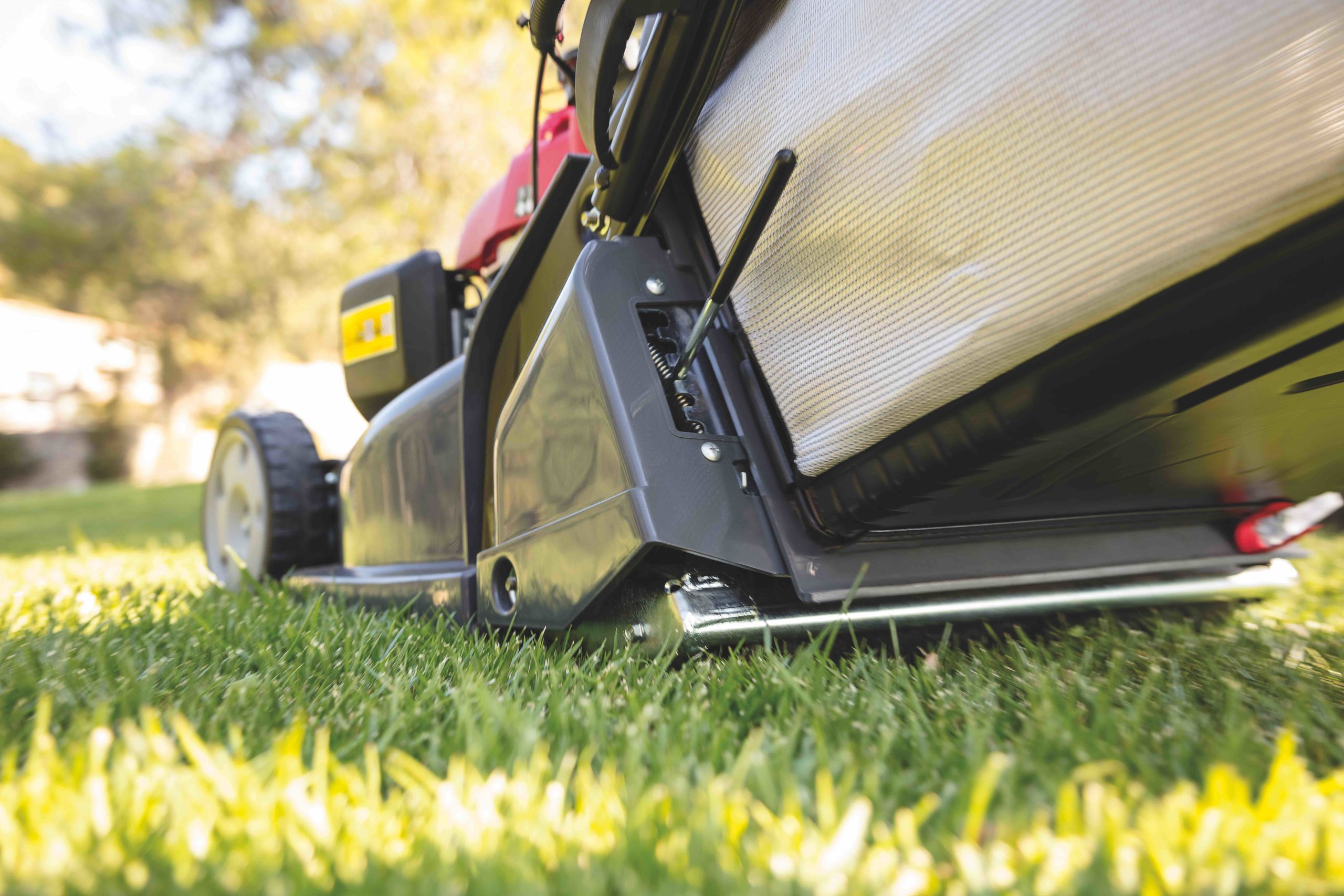 ---
Transmissions
A push mower, where you provide the motive force yourself, is practical if your lawn area is small – or you're keen on the exercise! A single-speed self-propelled mower is simple to use and takes the effort out of mowing. Variable SMART Drive provides finger-tip speed control, while Variable Select Drive allows the user to select a speed using a rotary dial. Bigger mowers use a robust Hydrostatic Drive system with stepless speed control.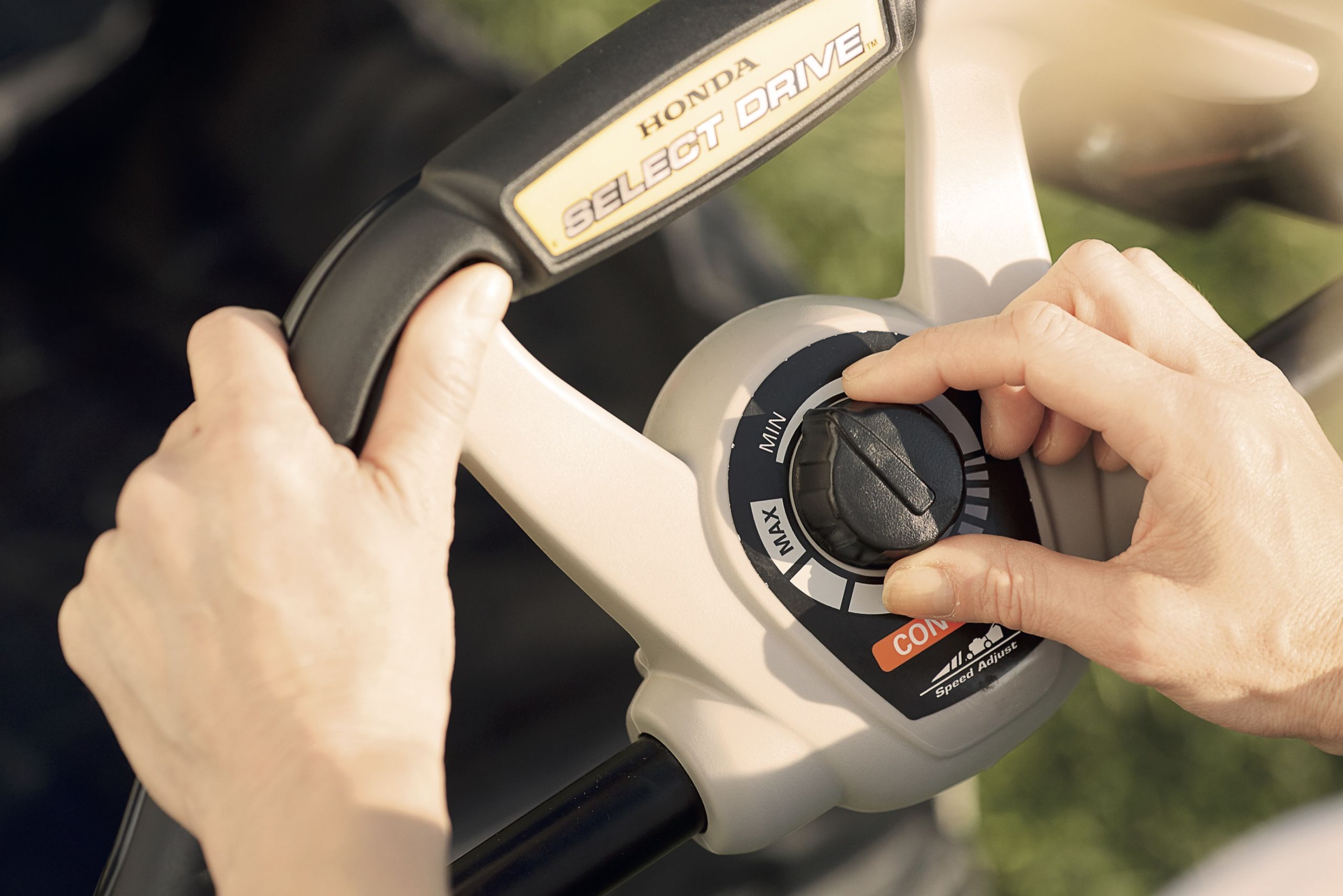 Materials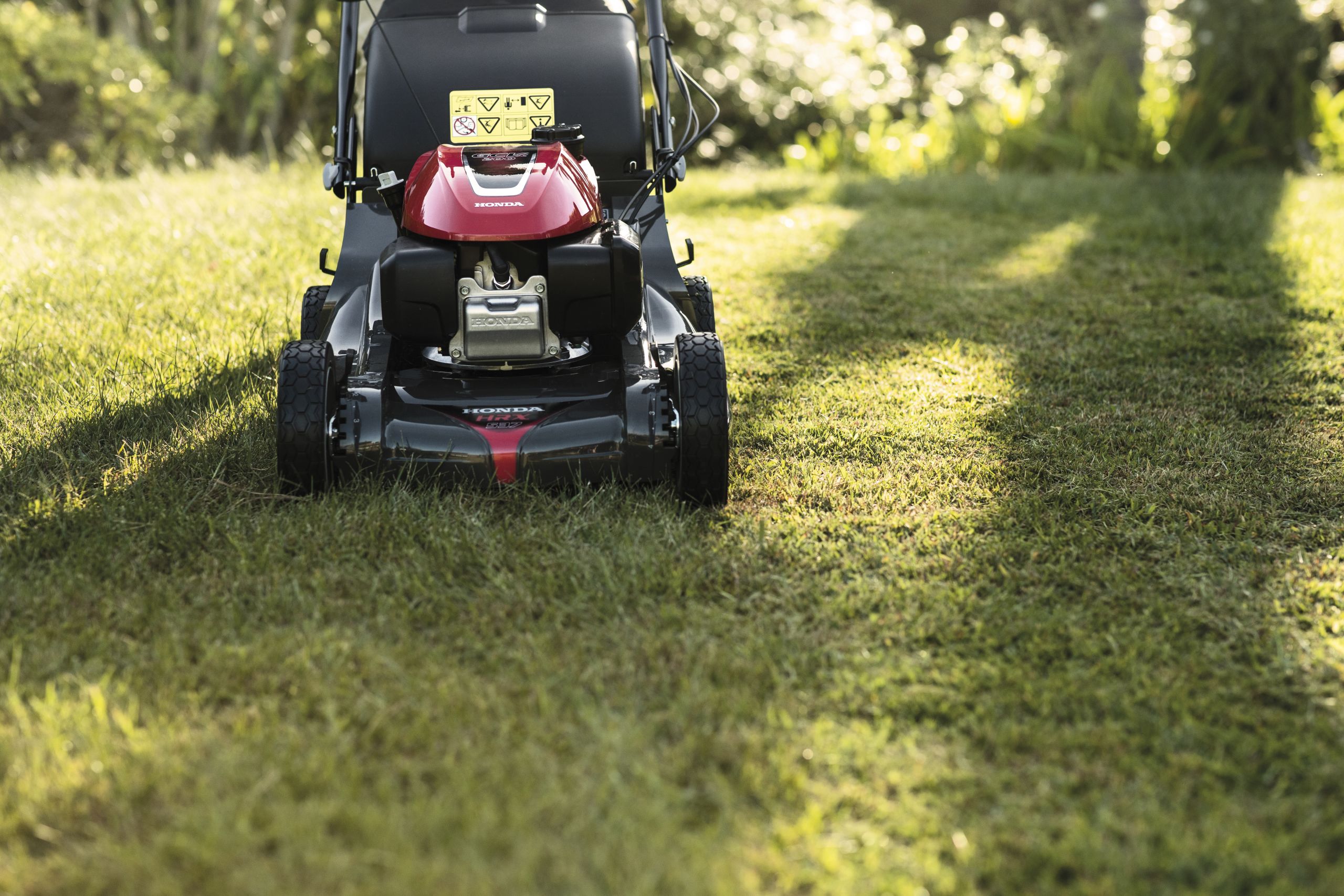 There are several choices for the material of the cutting deck. The pressed steel deck on the HRG (IZY) models is durable and good value. The HRX mowers have cutting decks made from high-tech polymers which are resistant to UV, corrosion and dents – and because they are lightweight they make these bigger mowers easier to handle. The tough HRD and HRH ranges of professional mowers have cast aluminium decks for optimum performance and durability in the most demanding conditions. Whatever the material, Honda lawnmowers are heavy-duty and engineered to withstand the rigours of hard, professional use.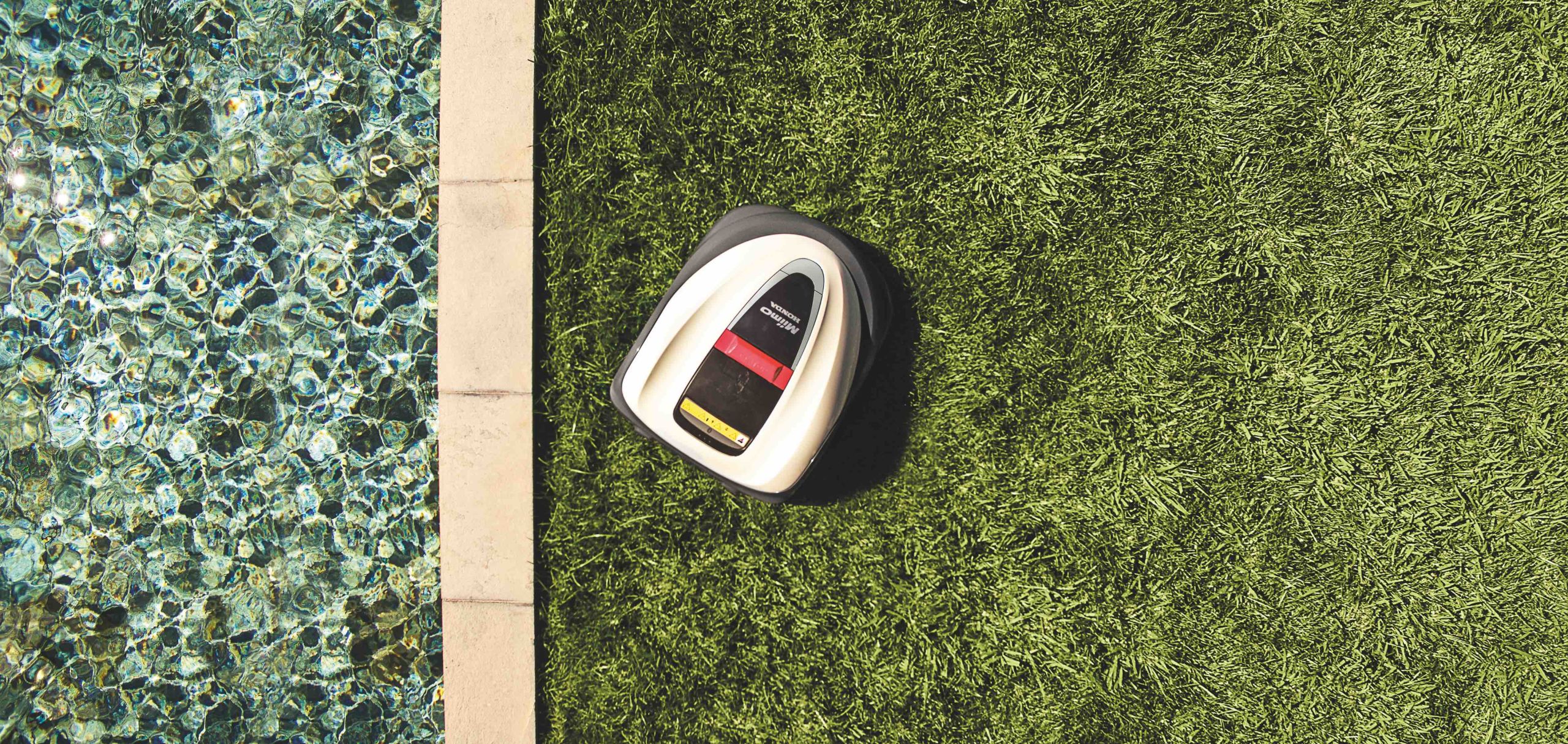 For the ultimate in convenience, go for an intelligent robotic mower. Honda's Miimo robotic mowers cut autonomously, automatically avoiding obstacles and chopping the cut grass into tiny particles which go back into the lawn to feed it. Zone management enables you to choose when and where your Miimo will cut, and it automatically heads back to its docking station when it needs recharging. Some models offer smartphone or smart speaker control, and they can even work in teams to cut huge areas like sports fields.


View the Miimo Range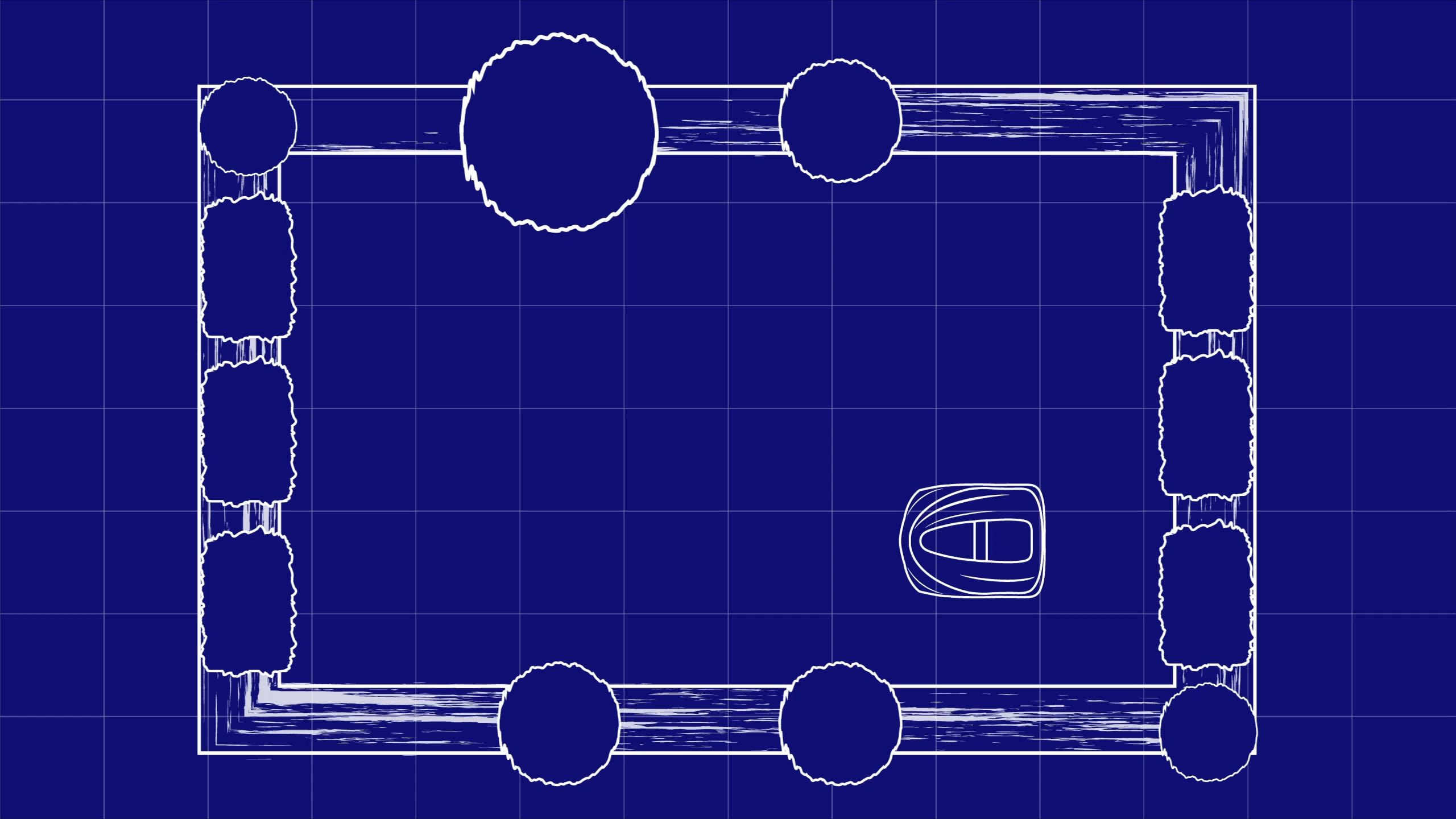 Ride-on mowers
A ride-on mower is a good choice for larger lawns. Look out for a hydrostatic transmission which varies the mower speed without changing the speed of the blades, and a blade clutch so you can stop the blades while you cross a path. A ride-on mower with a 71cm cutter deck like the Honda HF 1211 HE is ideal for lawns up to around 2000 sqm. If you have more grass than that, look for a lawn tractor like the Honda HF2417HME with the GVC530 engine or the brand new HF2625HT with the class leading GCV690H engine. With LCD dashboard, LED running lights and cutting decks up to 122cm they're the ultimate mowing machines for large areas.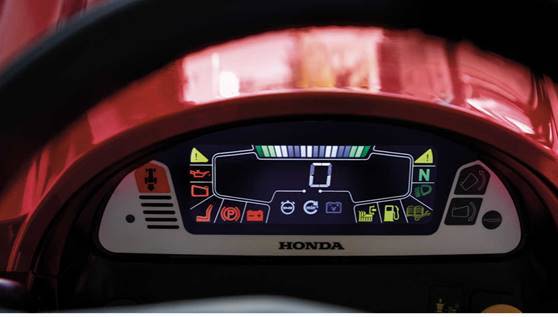 Convenience features 
Look out for special features that make life easier. Honda mowers are packed with intuitive and practical features that bring an ease to gardening for professionals, enthusiasts and newbies alike.
Roto-Stop stops the blades but leaves the engine running, so you can empty the grass collection bag or move the mower across a path or driveway without having to stop and restart.
Starting is made easier by intelligent valve operation and a low-effort pull-cord starter, or choose Electric Start where the mower starts effortlessly with a turn of a key, like your car.
Another feature that makes starting easier is Auto-Choke, which senses the engine temperature and automatically sets the choke for optimum starting and running in all conditions.
What else should I look out for?
You want a lawnmower that's engineered to cut clever, mow after mow, season after season. Honda has a reputation for durability, reliability and quality and its lawnmowers are no exception. That's why they're backed by best in class warranties of up to seven years. 
Use our selection tool to help you find a mower that's right for your lawn size and gardening style.
---