The power to go, and the power to mow.
Our meanest and most powerful lawnmower will soon be making itself heard and going faster than it's ever gone before.
Celebrating 40 years!
As part of our anniversary celebrations, we have developed the new Mean Mower to mark the four decades of 'Engineering for life' by re-entering the record books.
The first Mean Mower was launched in 2013, with the aim to highlight the sporting credentials and reputation of Honda as one of the most innovative companies. By keeping the Honda philosophy in mind, we have always pushed the boundaries of what was possible. The Mean Mower went on to become the world's fastest ride-on mower when it hit a speed of 116.5mph, a record that has since been surpassed.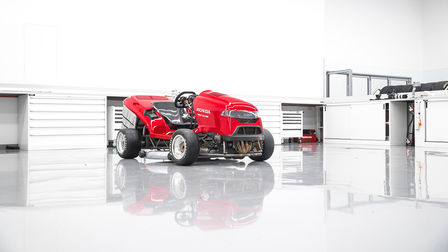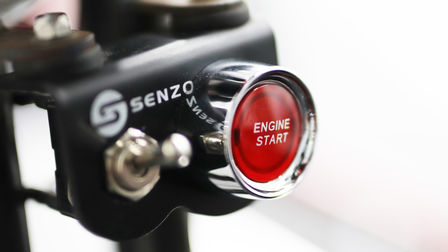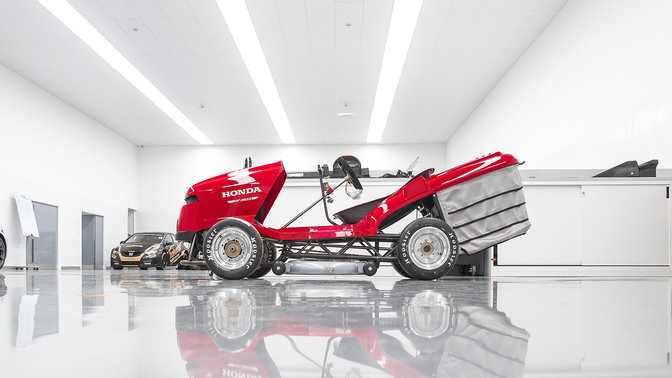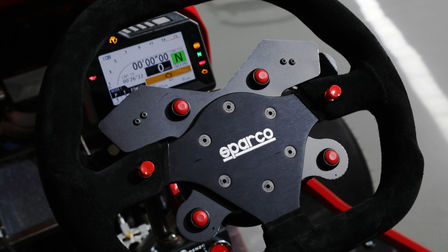 Key stats
Engine size

999cc

Power


189 BHP at 13,000 RPM


0 – 60mph


in under 3 seconds


Gears


6-speed with steering wheel mounted magnetic carbon
paddles and translogic PSR power shifter

Honda is once again ready to reclaim the crown as the world's fastest ride-on mower.
Built by Team Dynamics, Honda's BTC Championship partner and the team behind the original Mean Mower – we have pushed ourselves even further, using CAD design, bespoke parts, advanced materials and 3D printing. With double the power, the team estimate that the new version is capable of speeds in excess of 150mph!