Mii-monitor HRM40 Live / HRM70 Live Privacy Policy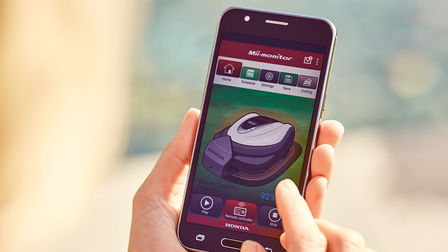 HONDA MOTOR EUROPE LIMITED
HONDA MII-MONITOR HRM40 Live / HRM70 Live APP CUSTOMER PRIVACY NOTICE
Honda is committed to protecting and respecting your privacy. This Privacy Notice tells you how Honda Motor Europe Limited ("Honda", "we", "us") processes your personal data when you visit, download, or contact Honda in relation to the Honda Miimo mobile application software known as Mii-monitor (including any services which may be accessible via the application) (collectively the "App"). This Privacy Notice also describes your personal data protection rights, including a right to object to some of the processing that Honda carries out. More information about your rights, and how to exercise them, is set out in the "Your Choices and Rights" section.
We may also provide you with additional information when we collect personal data, where we feel it would be helpful to provide relevant and timely information.
Depending on your relationship with Honda, we may also provide or may have already provided you with other notices about our use of your personal information, for example where you have already bought another Honda product, you may have agreed to our contacting you in relation to the maintenance and up keep of that Honda product, or in relation to the receipt of other communications or marketing information from Honda. Those notices are not replaced by this Privacy Notice and are, therefore, still in effect, as may be applicable.
What Personal Data We Collect
We process the following types of personal data:
• Information to create a user profile: such as the serial number of your Honda Miimo, your username and password, age range, City and Country. HOWEVER WE STRONGLY RECOMMEND THAT YOU DO NOT USE ANY PERSONAL IDENTIFYING INFORMATION IN SETTING UP YOUR USERNAME AND PASSWORD;
• When you use the App: Technical details of your use of the App such as your IP address and operating system, browser type (for visits to our website), details of the device you are using to access the App ("Device") (e.g. your Device serial number, unique identification number, MAC address) and technical and event based data in relation to your usage of your Device (e.g. internet and Bluetooth pairing and connectivity data and session duration);
• Where you contact us directly about the App: your name and contact details (such as your address, postal code, country, telephone numbers and/or e-mail address) and the reason for your contact;
• Where you contact the authorised Honda dealer (who sold you your Honda Miimo ("Dealer")) via the App about your Honda Miimo: your name and contact details (such as your address, postal code, country, telephone numbers and/or e-mail address), the reason for your contact and information about your Honda Miimo or Device to help diagnose any issues you may be experiencing;
• When you contact us: we may collect information about services that interest you;
• Any other information you submit to us: such as signatures, photographs, opinions, your location and any other information you provide.
Why We Collect, Use and Store this Personal Data
We collect, use and store your personal data for the reasons set out below.
· Where necessary for Honda's legitimate interests.
For example:
o to deliver the App and related services to you;
o to administer the App;
o to enable you to download updates to the App and any replacements;
o to allow us to improve and optimise the functionality of the App and Honda products and services (particularly our Honda Miimo range);
o to understand which parts of the App are popular/most used, or those which need changing/upgrading;
o to respond to user questions and complaints;
o to create a profile of you to decide what products and services to offer to you for direct marketing purposes;
o for internal record keeping;
o for management and audit of our business operations including management analysis, auditing, forecasting, business planning;
o to ask you to provide your opinion or participate in surveys about our products and services (by push notifications) and to undertake and analyse those surveys and research, this is to allow us to benchmark and improve our products and services;
o where necessary as part of any restructuring or sale of Honda or a relevant Honda Group company's business or assets; and
o to convert personal data into anonymous data and using it (normally on an aggregated statistical basis) for research and analysis to improve the performance of the App – please see 'Aggregated Information' below.
Where we process data based on our legitimate interest, we are required to balance our legitimate business interests against your data protection rights and to ensure that your rights do not override our interests. For more information in relation to how we perform this balancing exercise, please contact us using the details set out at the end of this Privacy Notice.
· Where you have given consent.
o For example, to provide you with direct marketing including information about goods and services which may be of interest to you by messages in the App (to which you will alerted by push notifications). We will always offer a chance to unsubscribe from direct marketing at any time.
· Where necessary to perform any contract Honda has with you or to take steps to enter into it.
o For example, responding and/or dealing with your requests or enquiries sent through the App or otherwise, providing you with technical support in relation to your Honda Miimo, providing the service offered by us via the App (which includes sharing your information with third parties, on which see below) and for any other purposes related to the management of your legal relationship with Honda.
· Where necessary to comply with a legal obligation.
o For example, when you exercise your legal rights under data protection law, to verify your identity, for the establishment and defence of our legal rights, for activities relating to the prevention, detection and investigation of crime (which may involve sharing your information with law enforcement agencies, as explained below) and for compliance with legal and regulatory responsibilities that apply to us.
· Aggregated Information
o Honda will also convert personal data into anonymous data and use it (normally on an aggregated statistical basis) for research and analysis to improve the App, analyse trends and, tailor products. Aggregated personal information does not personally identify you or any other use of the App.
How We Share Your Personal Data
(a) Transfers within the Honda Group of Companies
We share your personal data with members of the Honda Group.
· In the event of any product recall or litigation, personal data may be shared with our parent company, Honda Motor Co. Ltd., (HM) in Japan, for the purpose of investigating any potential technical issues and coordinating group insurance.
· HM also arranges technical support for the App.
For the purposes mentioned above, your personal data will be processed in, or accessed from, members of the Honda Group of Companies situated in jurisdictions outside the European Economic Area ("EEA") that do not have equivalent data protection laws to those in the EEA. When we transfer your data within the Honda Group of Companies, we make use of standard contractual data protection clauses, which have been approved by the European Commission.
(b) Transfers to Honda authorised dealers and repairers
We share your personal data with your Dealer to enable them, with our assistance, to provide you with technical support relating to your Honda Miimo.
(c) Transfers to companies providing services under contract
Your personal data will be shared with companies providing services under contract to the Honda group of companies, such the companies set out below:
· IT hosting (current provider: Robert Bosch Power Tools GmbH (Bosch) and a Bosch third party provider Eseye; https://www.eseye.com)
· IT maintenance provider (current provider: Bosch and their third party provider Fen Technologies; https://www.fentechnology.co.uk)
· Professional advisors (current provider: legal: various law firms including in the UK Shoosmiths LLP)
Use of Amazon Alexa
You have the option of controlling your Honda Miimo mower via Amazon Alexa voice commands. To do so, you have to connect your Honda Miimo to Amazon Alexa. If you control your Honda Miimo via Alexa, you may have to transmit personal data via Amazon to Honda Miimo and vice-versa. If you give voice commands to Amazon Alexa in order to control Honda Miimo or retrieve information from your Honda Miimo, voice data are transmitted to Amazon and used by Amazon to perform the service. These data may be personal data. By connecting your Amazon Alexa and Honda accounts and by activating skills, you make it plain that the Honda Miimo installed on your system is to be controlled via Amazon Alexa and that information is to be output via Amazon Alexa and you instruct us to exchange data with Amazon Alexa in this context. You and Amazon are responsible for the data processing that is entailed. The data processing performed by Amazon is subject to Amazon's usage and privacy protection terms. We have no influence on them. Please refer to Amazon's usage and privacy protection terms with regard to Alexa for more information on data processing by Amazon.]
7. YouTube
7.1 Our Online Offers use the YouTube video platform which is operated by YouTube, LLC, 901 Cherry Ave. San Bruno, CA 94066, USA ("YouTube"). YouTube is a platform which allows the playback of audio and video files.
7.2 When you access a respective site of our Online Offers that contains an embedded YouTube player, this creates a connection to YouTube so that the video or audio file can be transmitted and played back. In doing so, data is transferred to YouTube as a data processor. We are not responsible for the processing of such data by YouTube.
7.3 Additional information on the scope and purpose of collected data, on further processing and usage of data by YouTube, on your rights and the privacy options available to be chosen by you, can be found in YouTube's data protection notice.]
8. Social Plugins
8.1 In our Online Offers we use so-called social plugins from various social networks. They are individually described in this section.
When using plugins, your internet browser creates a direct connection to the respective social networks' server. This way, the respective provider receives the information that your internet browser accessed from the respective site of our Online Offers - even if you do not have a user account with this provider or are currently not logged into your account. Log files (including the IP address) are, in this case, directly transmitted from your internet browser to a server of the respective provider and might be stored there. The provider or its server may be located outside the EU or the EEA (e.g. in the United States).
The plugins are standalone extensions by social network providers. For this reason, we are unable to influence the scope of data collected and stored by them.
Purpose and scope of the collection, the continued processing and usage of data by the social network as well as your respective rights and setting options to protect your privacy can be found by consulting the respective social network's data protection notices.
In case you do not wish social network providers to receive and, if applicable, store or use data, you should not use the respective plugins.
8.2 Plugins on Facebook
Facebook is operated under www.facebook.com by Facebook Inc., 1601 S. California Ave, Palo Alto, CA 94304, USA, and under www.facebook.de by Facebook Ireland Limited, Hanover Reach, 5-7 Hanover Quay, Dublin 2, Ireland ("Facebook"). Find an overview over Facebook's plugins and their appearance here:
http://developers.facebook.com/plugins; find information on data protection at Facebook here: http://www.facebook.com/policy.php.
8.3 Data processing by App Store operators
No data collecting by us and outside our responsibility is the transfer of data such as username, email address and individual device identifier to an app store (e.g., Google Play by Google, App Store by Apple, Galaxy Apps Store by Samsung) when downloading the respective application. We are unable to influence this data collection and further processing by the App Store as controller.
Transfers outside the EEA
Personal data processed through the App is stored in a country located within the EEA. However, further to the above purposes, we will transfer your personal data to organisations outside of the EEA. When doing do, we may use standard contractual data protection clauses, which have been approved by the European Commission. We may also transfer your data to organisations in the US who participate in the EU-US Privacy Shield or which have corporate rules in place to protect your data, which have been approved by EU data protection authorities. For further information, including to obtain a copy of the documents used to protect your information, please contact us as described in the Contact Us section below.
(d) Transfers to other organisations
· Transfers to third parties if we are under a duty to disclose your personal data in order to comply with a legal obligation or if we consider this is necessary for us to protect the rights, property or safety of Honda, our customers or others.
· Transfers to government authorities and/or law enforcement officials if mandated by law or if required for the protection of our legitimate interests in compliance with applicable laws.
· Transfers to prospective or actual buyers in the event that Honda, or any part of the Honda Group, sells any of its business or assets which includes personal data.
Your Choices and Rights
(a) Your general Rights and Choices
· You have the right to be informed about the processing of your information (this is what this notice sets out to do) to ask Honda for a copy of your personal data; to correct, delete or restrict processing of your personal data; and to obtain the personal data you provide in a structured, machine readable format.
· You can object to the processing of your personal data in some circumstances (in particular, where we don't have to process the data to meet a contractual or other legal requirement).
· Where we have asked for your consent, you may withdraw consent at any time. If you ask to withdraw your consent to Honda processing your data, this will not affect any processing which has already taken place at that time.
These rights may be limited, for example if fulfilling your request would reveal personal data about another person, or if you ask us to delete information which we are required by law or have compelling legitimate interests to keep.
(b) Your Rights and Choices regarding Direct Marketing
Honda will give you the opportunity to opt-in (consent) to receiving direct marketing communications in the App.
If you do not want us to send you direct marketing in the App, you can ask us not to do this, at any time:
· By changing privacy settings in the App, or
· By contacting us at: mii-monitor@honda-eu.com
(c) Your Right to Complain to a Supervisory Authority
You also have the right to complain to a supervisory authority for data protection. The supervisory authority could be in the place where you live, or where you work, or where a breach of data protection obligations has occurred.
Data Retention
We will retain your personal data only for as long as we need it for Honda's legitimate interest in accordance with applicable law, or perform a service at your request, or to meet a legal requirement. At the end of this period and in any event within 2 years after your last use of the App, we will take steps to delete your personal data or hold it in a form that no longer identifies you.
Links to third party sites
Our Website may, from time to time, contain links to and from the websites of our partner networks, advertisers and Group companies. Honda is not responsible for the content of any websites that are linked to its site. When entering a third party site, it is your responsibility to ensure that you read the privacy policy and legal terms & conditions that apply to that site
Updates to this Privacy Notice
This Privacy Notice may be updated periodically. We will update the date at the top of this Privacy Notice accordingly and encourage you to check for changes to this Privacy Notice, which will be available on the App. On some occasions, we may also actively advise you of specific data handling activities or significant changes to this Privacy Notice, as required by applicable law.
Contact Us
The App is controlled by Honda Motor Europe Limited (company number 857969) which is the data controller for personal data collected via the App and whose registered address is Cain Road, Bracknell, Berkshire, England, RG12 1HL.
If you have any questions about this Privacy Notice, please contact us at mii-monitor@honda-eu.com Our data protection officer can also be contacted at DPO@honda-eu.com.