Mii-monitor HRM40 Live / HRM70 Live End User License Agreement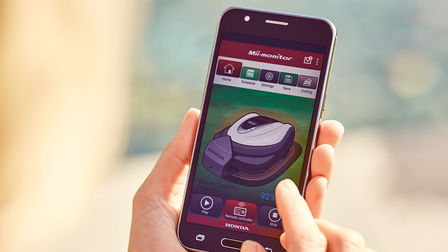 END-USER LICENCE AGREEMENT ("EULA")
PLEASE READ CAREFULLY BEFORE DOWNLOADING OR STREAMING THE APP FROM THIS WEBSITE.
This end-user licence agreement is a legal agreement between you ("End-user" or "you") and Honda Motor Europe Limited (company number 857969) of Cain Road, Bracknell, Berkshire, RG12 1HL, UK ("Honda", "us" or "we") for:
· Honda Miimo mobile application software known as Mii-monitor (including any services which may be accessible via the application) (collectively the "App").
We license use of the App to you on the basis of this EULA and subject to any rules or policies applied by any appstore ("Appstore") from which the End-user downloaded the App ("Appstore Rules"). We do not sell the App to you. We remain the owners of the App at all times.
OPERATING SYSTEM REQUIREMENTS
THIS APP REQUIRES AN ANROID SMARTPHONE OR APPLE SMARTPHONE DEVICE WITH THE FOLLOWING OPERATING SYSTEMS
1. iOS 10.0; and/or
2. Android 5.0
THE DEVICE MUST HAVE AT LEAST 100MB OF STORAGE SPACE TO BE INSTALLED AND OPERATE CORRECTLY. THE SCREEN RESOLUTION SHOULD BE AT LEAST 960 x 540 PIXELS (px) FOR ANDROID OR 960 x 640 PIXELS FOR APPLE SMARTPHONES. THE APP MAY WORK ON OTHER DEVICES BUT THESE ARE THE MINIMUM REQUIREMENTS WHICH SHOULD ENABLE THE APP TO FUNCTION CORRECTLY.
THIS APP IS ONLY COMPATIBLE WITH THE FOLLOWING HONDA MIIMO (ROBOTIC MOWER) :]
· HRM40 Live / HRM70 Live
IMPORTANT NOTICE:
· BY DOWNLOADING THE APP FROM THE APPSTORE YOU AGREE TO THE TERMS OF THIS LICENCE WHICH WILL BIND YOU. THE TERMS OF THE LICENCE INCLUDE, THE LIMITATIONS ON LIABILITY IN CONDITION 6.
· IF YOU DO NOT AGREE TO THE TERMS OF THIS LICENCE, WE WILL NOT LICENSE THE APP TO YOU AND YOU MUST STOP THE DOWNLOADING PROCESS AND DELETE THE APP NOW.
You should print a copy of this EULA for future reference.
AGREED TERMS
1. ACKNOWLEDGEMENTS
1.1 The terms of this EULA apply to the App or any of the services accessible through the App, including any updates or supplements to them, unless they come with separate terms, in which case those terms apply.
1.2 Open source software is included in the App and, as such, the terms of their respective open-source licences may override some of the terms of this EULA. If you wish to know which open-source software is used please contact us using the contact details set out in this EULA at Annex 1
1.3 We may change these terms at any time by notifying you of a change when you next start the App. The new terms may be displayed on-screen and you may be required to read and accept them to continue your use of the App.
1.4 From time to time updates to the App may be issued through the Appstore. Depending on the update, you may not be able to use the App until you have downloaded or streamed the latest version and accepted any new terms.
1.5 You will be assumed to have obtained permission from the owner of the mobile telephone or handheld device that is controlled, but not owned, by you and described in condition 2.2 ("Device") and to download a copy of the App onto the Device. You and they may be charged by your and their service providers for internet access on the Device. You accept responsibility in accordance with the terms of this EULA for the use of the App on or in relation to any Device, whether or not it is owned by you.
1.6 Our privacy notice can be accessed here www.honda.co.uk/lawn-and-garden/useful-links/eu-hrm40-miimonitor-privacy-policies.html. The privacy notice tells you how we process your personal data in relation to the App. Additionally, by using the App you acknowledge and agree that internet transmissions are never completely private or secure. You understand that any message or information you send using the App may be read or intercepted by others, even if there is a special notice that a particular transmission is encrypted.
1.7 By using the App, you consent to us collecting and using technical information about your Device and related software, hardware and peripherals to improve our products and to provide any services to you.
1.8 The App may contain links to other independent third-party websites ("Third-party Sites"). Third-party Sites are not under our control, and we are not responsible for and do not endorse their content or their privacy policies (if any). You will need to make your own independent judgement regarding your interaction with any Third-party Sites, including the purchase and use of any products or services accessible through them.
1.9 Any words following the terms including, include, in particular or for example or any similar phrase shall be construed as illustrative and shall not limit the generality of the related general words.
2. GRANT AND SCOPE OF LICENSE
2.1 In consideration of you agreeing to abide by the terms of this EULA, we grant you a non-transferable, non-exclusive licence to use the App on your Device, subject to these terms and the Appstore Rules, incorporated into this EULA by reference. We reserve all other rights.
2.2 You may download the App onto a Device to view, use and display it on your Device for your personal purposes only.
3. LICENCE RESTRICTIONS
Except as expressly set out in this EULA or as permitted by any local law, you agree:
(a) not to copy the App;
(b) not to rent, lease, sub-license, loan, translate, merge, adapt, vary or modify the App;
(c) not to make alterations to, or modifications of, the whole or any part of the App, or permit the App or any part of it to be combined with, or become incorporated in, any other programs;
(d) not to disassemble, decompile, reverse-engineer or create derivative works based on the whole or any part of the App;
(e) not to provide or otherwise make available the App in whole or in part (including object and source code), in any form to any person without prior written consent from us; and
(f) to comply with all technology control or export laws and regulations that apply to the technology used or supported by the App ("Technology"),
(together "Licence Restrictions").
4. ACCEPTABLE USE RESTRICTIONS
You must:
(a) not use the App in any unlawful manner, for any unlawful purpose, or in any manner inconsistent with this EULA, or act fraudulently or maliciously, for example, by hacking into or inserting malicious code, including viruses, or harmful data, into the App, or any operating system;
(b) not infringe our intellectual property rights or those of any third party in relation to your use of the App (to the extent that such use is not licensed by this EULA);
(c) not transmit any material that is defamatory, offensive or otherwise objectionable in relation to your use of the App;
(d) not use the App in a way that could damage, disable, overburden, impair or compromise our systems or security or interfere with other users; and
(e) not collect or harvest any information or data from our systems or attempt to decipher any transmissions to or from the servers running any service accessible via the App.
(together "Acceptable Use Restrictions").
5. INTELLECTUAL PROPERTY RIGHTS
5.1 You acknowledge that all intellectual property rights in the App and the Technology anywhere in the world belong to us or our licensors, that rights in the App are licensed (not sold) to you, and that you have no rights in, or to, the App or the Technology other than the right to use each of them in accordance with the terms of this EULA.
5.2 You acknowledge that you have no right to have access to the App in source-code form.
6. LIMITATION OF LIABILITY
6.1 You acknowledge that the App has not been developed to meet your individual requirements, and that it is therefore your responsibility to ensure that the facilities and functions of the App meet your requirements.
6.2 We only supply the App for domestic and private use. You agree not to use the App for any commercial, business or resale purposes, and we have no liability to you for any loss of profit, loss of business, business interruption, or loss of business opportunity.
6.3 We are only responsible for loss or damage you suffer that is a foreseeable result of our breach of this EULA or our negligence up to the limit specified in condition 6.4, but we are not responsible for any unforeseeable loss or damage. Loss or damage is foreseeable if it is an obvious consequence of our breach or if was contemplated by both you and us at the time we granted you the EULA.
6.4 Our maximum aggregate liability under or in connection with this EULA whether in contract, tort (including negligence) or otherwise, shall in all circumstances be limited to allowing you to download, without charge, another copy of the App. This does not apply to the types of loss set out in condition 6.5.
6.5 Nothing in this EULA shall limit or exclude our liability for:
(a) death or personal injury resulting from our negligence;
(b) fraud or fraudulent misrepresentation; and
(c) any other liability that cannot be excluded or limited by English law.
7. TERMINATION
7.1 We may terminate this EULA immediately by written notice to you:
(a) if you commit a material or persistent breach of this EULA; or
(b) if you breach any of the Licence Restrictions or the Acceptable Use Restrictions.
7.2 On termination for any reason:
(a) all rights granted to you under this EULA shall cease;
(b) you must immediately cease all activities authorised by this EULA, including your use of any services provided via the App; and
(c) you must immediately delete or remove the App from your Device, and certify to us that you have done so and have destroyed any whole or partial copies of the App you have made in breach of this EULA.
8. EVENTS OUTSIDE OUR CONTROL
8.1 We will not be liable or responsible for any failure to perform, or delay in performance of, any of our obligations under this EULA that is caused by any act or event beyond our reasonable control, including failure of public or private telecommunications networks ("Event Outside Our Control").
8.2 If an Event Outside Our Control takes place that affects the performance of our obligations under this EULA:
(a) our obligations under this EULA will be suspended and the time for performance of our obligations will be extended for the duration of the Event Outside Our Control; and
(b) we will use our reasonable endeavours to find a solution by which our obligations under this EULA may be performed despite the Event Outside Our Control.
9. OTHER IMPORTANT TERMS
9.1 We may transfer our rights and obligations under this EULA to another organisation, but this will not affect your rights or our obligations under this EULA.
9.2 You may only transfer your rights or obligations under this EULA to another person with our written consent.
9.3 IMPORTANT – in the event that you transfer ownership of your Honda Miimo, please ensure that you notify Honda of this immediately, by contacting us with the contact details shown in Annex 1 of this document.
9.4 If we fail to insist that you perform any of your obligations under this EULA, or if we do not enforce our rights against you, or if we delay in doing so, that will not mean that we have waived our rights against you and will not mean that you do not have to comply with those obligations. If we do waive a default by you, we will only do so in writing, and that will not mean that we will automatically waive any later default by you.
9.5 Each of the conditions of this EULA operates separately. If any court or competent authority decides that any of them are unlawful or unenforceable, the remaining conditions will remain in full force and effect.
9.6 Please note that this EULA, its subject matter and its formation, are governed by English law. You and we both agree that the courts of England will have non-exclusive jurisdiction to determine any matters of interpretation, claims or disputes relating to its terms.
10. COMMUNICATION BETWEEN US AND SUPPORT
10.1 If you wish to contact us in writing, or if any condition in this EULA requires you to give us notice in writing, you can contact us using the contact details shown in Annex 1 of this document. We will confirm receipt of this by contacting you in writing.
10.2 If we have to contact you or give you notice in writing, we will do so by e-mail or by pre-paid post to the address you provide to us in your request for the App.
10.3 If you require support in relation to your App, you may contact us using the contact details shown in Annex 1 of this document.
11. COLLECTION/USE OF DATA:
11.1 The Software can capture personal data (e-mail address, password, lawn area map and mower usage data - day, time and duration) of the user. The data is required in order for us to provide remote diagnostic support. The remote diagnostic support will be limited in nature but the data will allow us to do the following:
(i) Map the relevant lawn (in order to be able to determine if the user has installed the perimeter wire correctly)
(ii) Assess the current status of the mower (i.e. docked, charging, mowing or paused)
(iii) Determine whether the HRM40 Live / HRM70 Live has a GSM connection (if not, we can advise of remedial action)
(iv) Determine whether the HRM40 Live / HRM70 Live has a server connection (if not, we can advise of remedial action)
(v) Provide mower software updates (Honda can send or advise the user of an available update, if required)
(vi) User data will not be shared with any 3rd parties
12. MISC
12.1 The foregoing terms also apply to all updates/upgrades and program supplements for the Software that we make available for you to download, except insofar as they form the subject matter of a separate agreement. In this case solely the terms of the provisions valid for the respective update/upgrade or program supplement shall apply.
This agreement has been entered into on the date of your first download of the App.
ANNEX 1 – CONTACT DETAILS
AUSTRIA
Honda Motor Europe Ltd
Hondastraße 1
2351 Wiener Neudorf
Tel.: +43 (0)2236 690 0
Fax: +43 (0)2236 690 480
www.honda.at
HondaPP@honda.co.at
BALTIC STATES
(Estonia/Latvia/ Lithuania)
Tel.: +372 651 7300
Fax: +372 651 7301
NCG Import Baltics OU
Meistri 12 13517 Tallinn Estonia
BELGIUM
Tel.: +32 2620 10 00
Fax: +32 2620 10 01
www.honda.be
BH_PE@HONDA-EU.COM
Honda Motor Europe Ltd
Doornveld 180-184 1731 Zellik
BULGARIA
Tel.: +3592 423 5879
Fax: +3592 423 5879
Premium Motor Ltd
Andrey Lyapchev Blvd no 34
1797 Sofia Bulgaria
http://www.hondamotor.bg
office@hondamotor.bg
CROATIA
AS Domžale Moto center d.o.o.
Brezence
SI-8216 Mirna PečTel.: +386 1 562 37 00
Fax: +38531320429
http://www.honda-as.com
info@honda-as.com
CYPRUS
Powerline Products Ltd
Cyprus - Nicosia
Vasilias 18 2232 Latsia
Tel.: 0035799490421
info@powerlinecy.com
http://www.powerlinecy.com
CZECH REPUBLIC
BG Technik cs, a.s.
U Zavodiste 251/8
15900 Prague 5 - Velka Chuchle
Tel.: +420 2 838 70 850
Fax: +420 2 667 111 45
www.honda-stroje.cz
DENMARK
TIMA A/S
Ryttermarken 10
DK-3520 Farum
Tel.: +45 36 34 25 50
www.hondapower.dk
FINLAND
OY Brandt AB.
Tuupakantie 7B 01740 Vantaa
Tel.: +358 207757200
Fax: +358 9 878 5276
www.brandt.fi
FRANCE
Honda Motor Europe Ltd
Division Produit d'Equipement
Parc d'activités de Pariest, Allée du 1er mai
Croissy Beaubourg BP46,
77312 Marne La Vallée Cedex 2
Tél. : 01 60 37 30 00
Fax: 01 60 37 30 86
www.honda.fr
espace-client@honda-eu.com
GERMANY
Tel.: 01805 20 20 90
Fax: +49 (0)69 83 20 20
www.honda.de
info@post.honda.de
Honda Deutschland Niederlassung der
Honda Motor Europe Ltd.
Hanauer Landstraße 222-224
D-60314 Frankfurt
GREECE
Technellas S.A.
92 Athinon Ave
10442 Athens, Greece
Tel: +30 210 519 31 10
Fax: +30 210 519 31 14
HUNGARY
MP Motor Co., Ltd.
Kamaraerdei ut 3.
2040 Budaors
Tel.: +36 23 444 971
Fax: +36 23 444 972
www.hondakisgepek.hu
IRELAND
Two Wheels ltd
M50 Business Park, Ballymount
Dublin 12
Tel.: +353 1 4381900
Fax: +353 1 4607851
www.hondaireland.ie
ISRAEL
Mayer's Cars and Trucks Co.Ltd.
Honda Division
Shevach 5, Tel Aviv, 6777936
Israel
Tel: +972-3-6953162
ITALY
Honda Motor Europe Ltd
Via della Cecchignola, 13
00143 Roma
Tel.: +848 846 632
Fax: +39 065 4928 400
www.hondaitalia.com
info.power@honda-eu.com
MACEDONIA
AS Domžale Moto center d.o.o.
Brezence
SI-8216 Mirna Peč
Tel.: +386 1 562 37 00
http://www.honda-as.com
info@honda-as.com
MALTA
The Associated Motors Company Ltd.
New Street in San Gwakkin Road
Mriehel Bypass, Mriehel QRM17
Tel.: +356 21 498 561
Fax: +356 21 480 150
mgalea@gasanzammit.com
NORWAY
Berema AS
P.O. Box 454 1401 Ski
Tel.: +47 64 86 05 00
Fax: +47 64 86 05 49
www.berema.no
berema@berema.no
POLAND
Aries Power Equipment Sp. z o.o.
ul. Pulawska 467
02-844 Warszawa
Tel.: +48 (22) 861 43 01
Fax: +48 (22) 861 43 02
www.ariespower.pl
www.mojahonda.pl
info@mojahonda.pl
PORTUGAL
GROW Productos de Forca Portugal
Rua Fontes Pereira de Melo, 16
Abrunheira, 2714-506 Sintra
Tel.: +351 211 303 000
Fax: +351 211 303 003
www.grow.com.pt
geral@grow.com.pt
ROMANIA
Agrisorg SRL
Sacadat Str Principala
Nr 444/A Jud. Bihor
Romania
Tel.: (+4) 0259 458 336
info@agrisorg.com
SERBIA & MONTENEGRO
AS Domžale Moto center d.o.o.
Brezence
SI-8216 Mirna Peč
Tel.: +386 1 562 37 00
http://www.honda-as.com
info@honda-as.com
SLOVAK REPUBLIC
Honda Motor Europe Ltd Slovensko,
organizacná zložka
Prievozská 6 821 09 Bratislava
Tel.: +421 2 32131111
Fax: +421 2 32131112
www.honda.sk
SLOVENIA
AS Domžale Moto center d.o.o.
Brezence
SI-8216 Mirna Peč
Tel.: +386 1 562 37 00
http://www.honda-as.com
info@honda-as.com
SPAIN & all provinces
Greens Power Products, S.L.
Poligono Industrial Congost –
Av Ramon Ciurans n°2
08530 La Garriga - Barcelona
Tel.: +34 93 860 50 25
Fax: +34 93 871 81 80
www.hondaencasa.com
SWEDEN
Honda Motor Europe Ltd filial Sverige
Box 31002 - Långhusgatan 4
215 86 Malmö
Tel.: +46 (0)40 600 23 00
Fax: +46 (0)40 600 23 19
www.honda.se
hpesinfo@honda-eu.com
SWITZERLAND
Tel.: +41 (0)22 989 05 00
Fax: +41 (0)22 989 06 60
www.honda.ch
Honda Motor Europe Ltd.,
Succursale de Satigny/Genève
Rue de la Bergère 5
1242 Satigny
TURKEY
Anadolu Motor Uretim ve Pazarlama AS
Sekerpinar Mah
Albayrak Sok No 4
Cayirova 41420
Kocaeli
Tel.: +90 262 999 23 00
Fax: +90 262 658 94 17
www.anadolumotor.com.tr
antor@antor.com.tr
UKRAINE
Dnipro Motor LLC
3, Bondarsky Alley,
Kyiv, 04073, Ukraine
Tel.: +380 44 537 25 76
Fax: +380 44 501 54 27
igor.lobunets@honda.ua
UNITED KINGDOM
Honda Motor Europe Ltd
Cain Road Bracknell
Berkshire RG12 1 HL
Tel.: +44 (0)845 200 8000
www.honda.co.uk