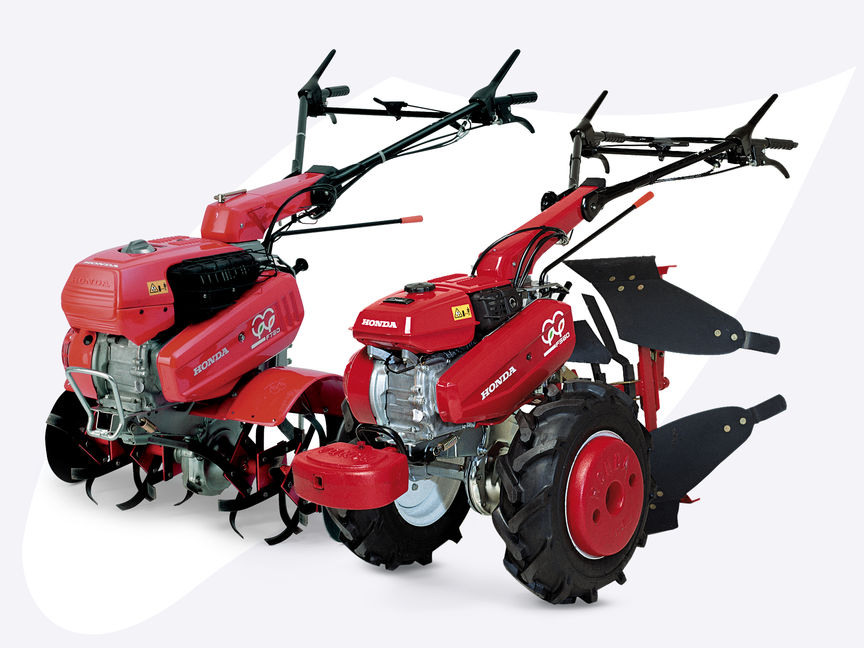 Versatile tillers
Tilling's just the start
You'll be surprised by just how many tasks it can do.
With an extensive variety of attachments, the robust and powerful Versatile tiller is ideal for the most demanding agricultural tasks – it'll be the only tool you need.

Engine Capacity

196

cc

Tilling Width

900

mm

Weight

88

kg

Attachments Available

Selected Models
Two-wheeled tractors
We call them Versatile tillers, but considering how capable and hard-working they are, they're more like something much bigger.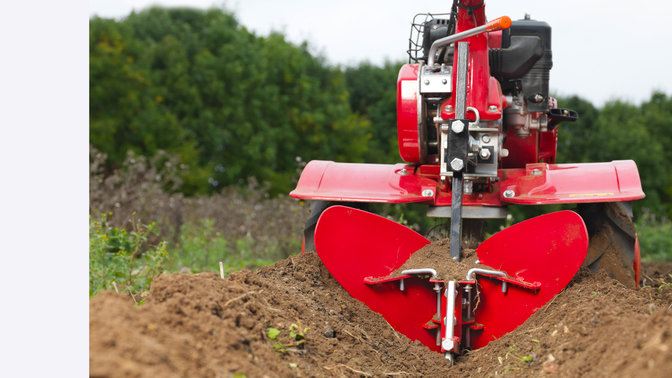 The Versatile tiller has a large range of attachment options – like the ridger.
For use in large gardens or plots of land, our Versatile tillers are strong tools that have plenty of go in them – ideal for heavy-duty tasks. They're solid, just like a tractor, and have smart features that make them so convenient to use.
Pick 'n mix
The Versatile tillers have a selection of eight specially designed attachments, so you can put all that power to good use around your land. They're ready to take on an assortment of jobs – whether you're scarifying grass or harvesting crops. The name tiller really is an understatement.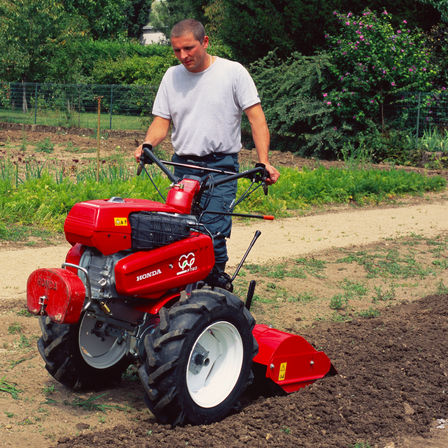 Rear rotary tines can be attached to the F560 – ask your local dealer.
The famous 4-stroke
It's the beating heart of all our tillers.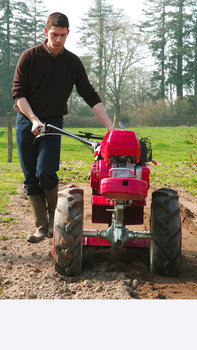 With years of experience and research building engines, we've designed a nimble 4-stroke motor that sits at the heart of all our tillers. It delivers solid, reliable power with lower and cleaner emissions – just like you'll find in Honda cars and motorcycles.
Getting through compacted soil isn't easy but our tiller engines are up to the challenge. They push out high torque at low rpm – making sure you can drive through even the toughest of earth.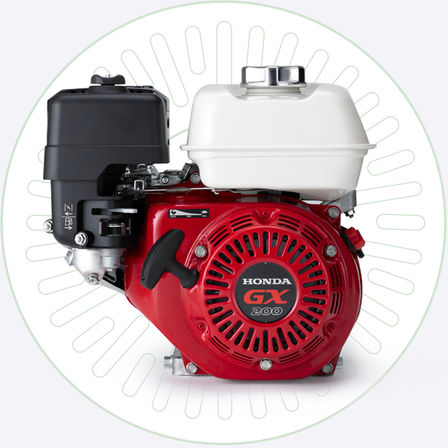 Unrivalled anywhere
Our Versatile tillers are built better to last longer.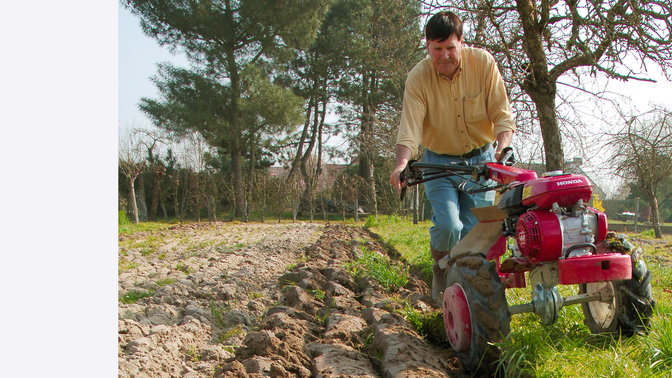 They just keep on going. That's why we can offer you a rock-solid warranty for both domestic and professional use on our core range products, covering both parts and labour.
The warranty is reliable too

It maintains the same value throughout the warranty period – meaning the last day of cover is exactly the same as the first. Solid and dependable – just like our garden equipment.