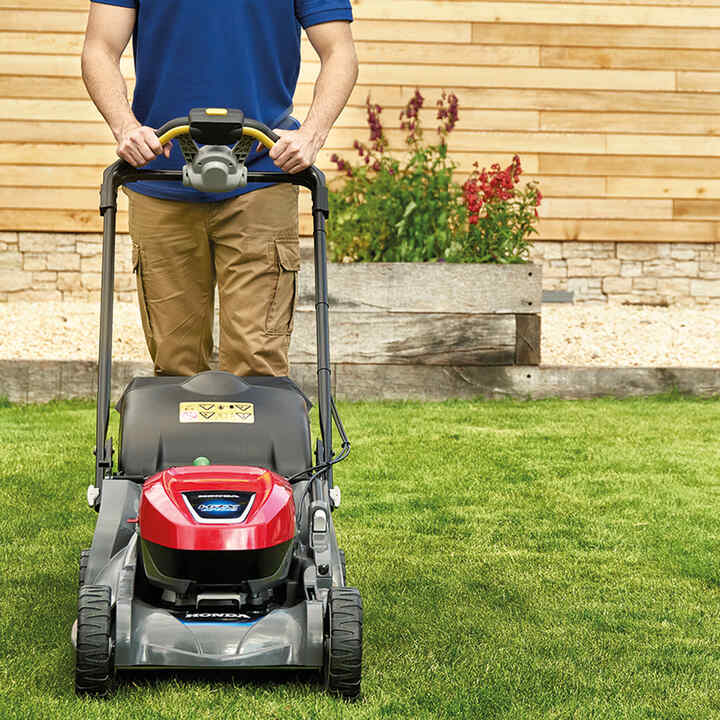 DISCOVER OUR RANGE OF CORDLESS LAWNMOWERS
Power without compromise. Experience the pleasure of Honda's generation of battery lawnmowers. Whether you choose the Izy-ON or HRX Cordless, you'll enjoy uncompromised cutting performance and a robust build quality.
Lithium-ion batteries

Choose between 4ah, 6ah and 9ah

Thermo-smart technology

With a Universal Battery System
Explore The Cordless Range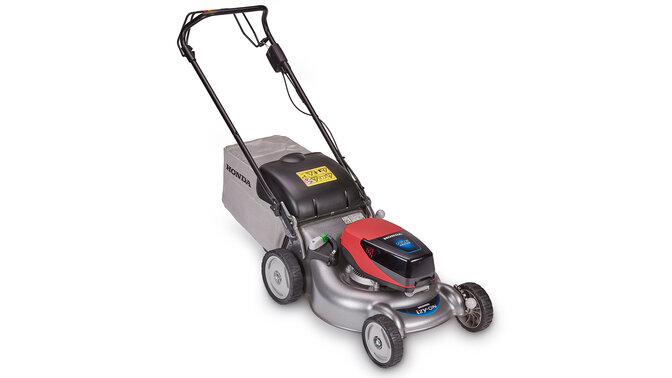 Izy-ON Cordless Lawnmowers
Our izy-ON mowers are driven by a powerful brushless motor and new battery technology.
Find out more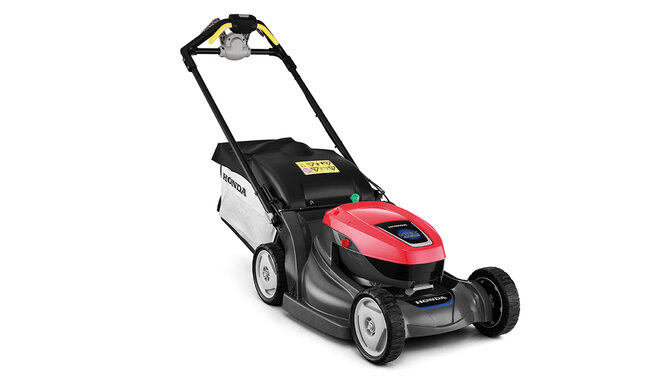 HRX Cordless Lawnmowers
The All-New HRX Cordless lawnmower comes with best-in-class cut & collect performance.
Find out more
Honda Battery Lawnmower Features
Our cutting edge cordless lawnmower range combines high-output battery power, with class leading bag collection and top features for unrivalled performance.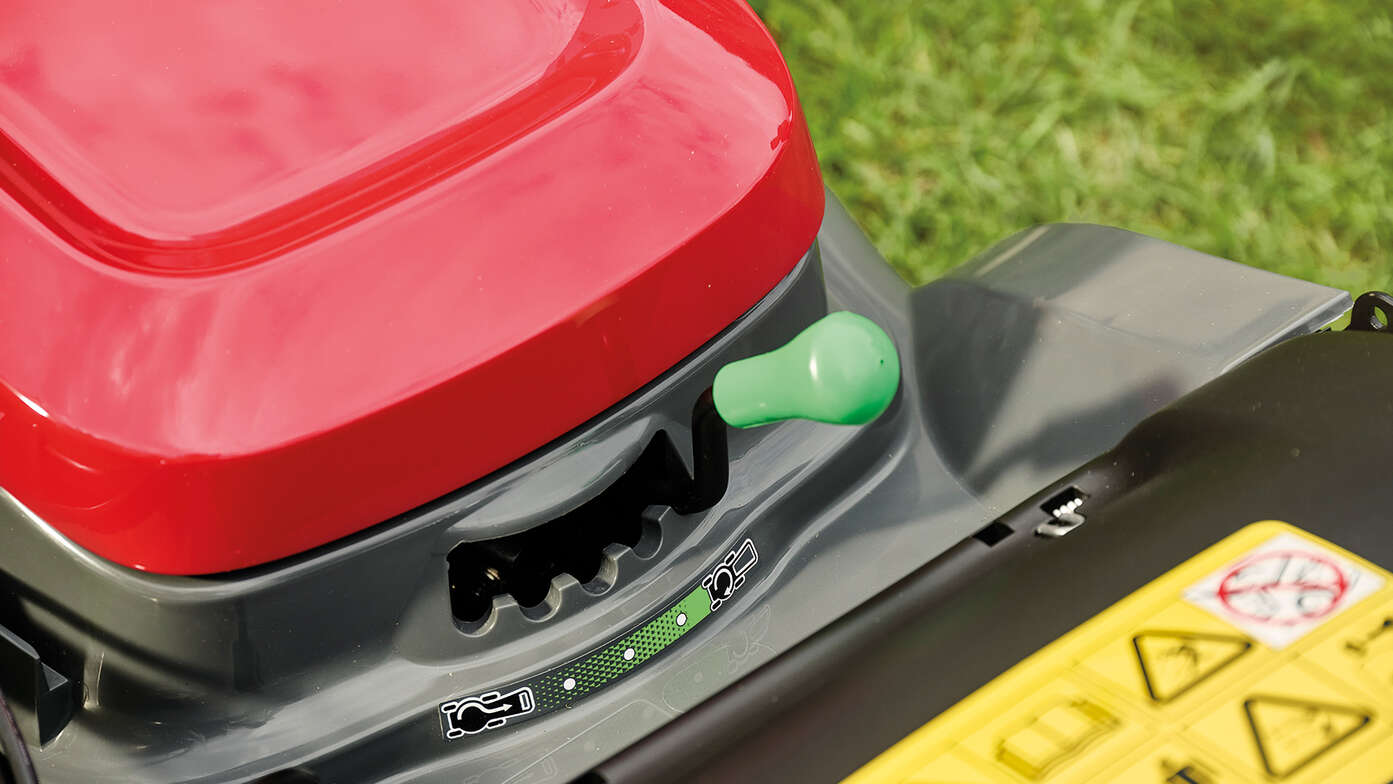 Versamow™ Selective Mulching
With a single lever, Honda's Versamow™ system will either collect the grass cuttings into the bag or finely shred and blow them down into the lawn to create a natural fertiliser.
Available on selected Cordless models.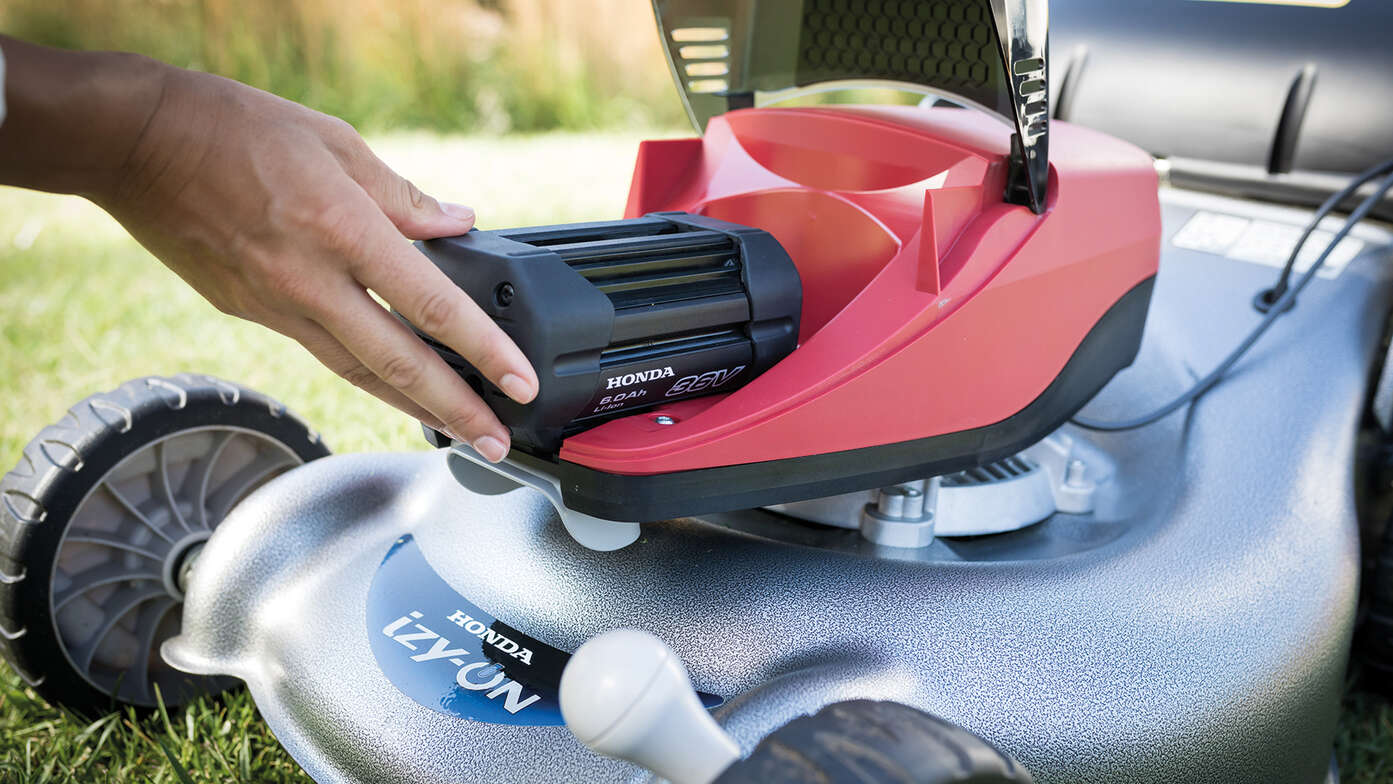 Thermo-smart batteries
These robust, lithium-ion batteries come in three sizes: 4ah, 6ah and 9ah. With ground breaking thermo-smart technology they are able to continously monitor the voltage and thermal performance of every cell - ensuring the longest possible running time without compromising performance.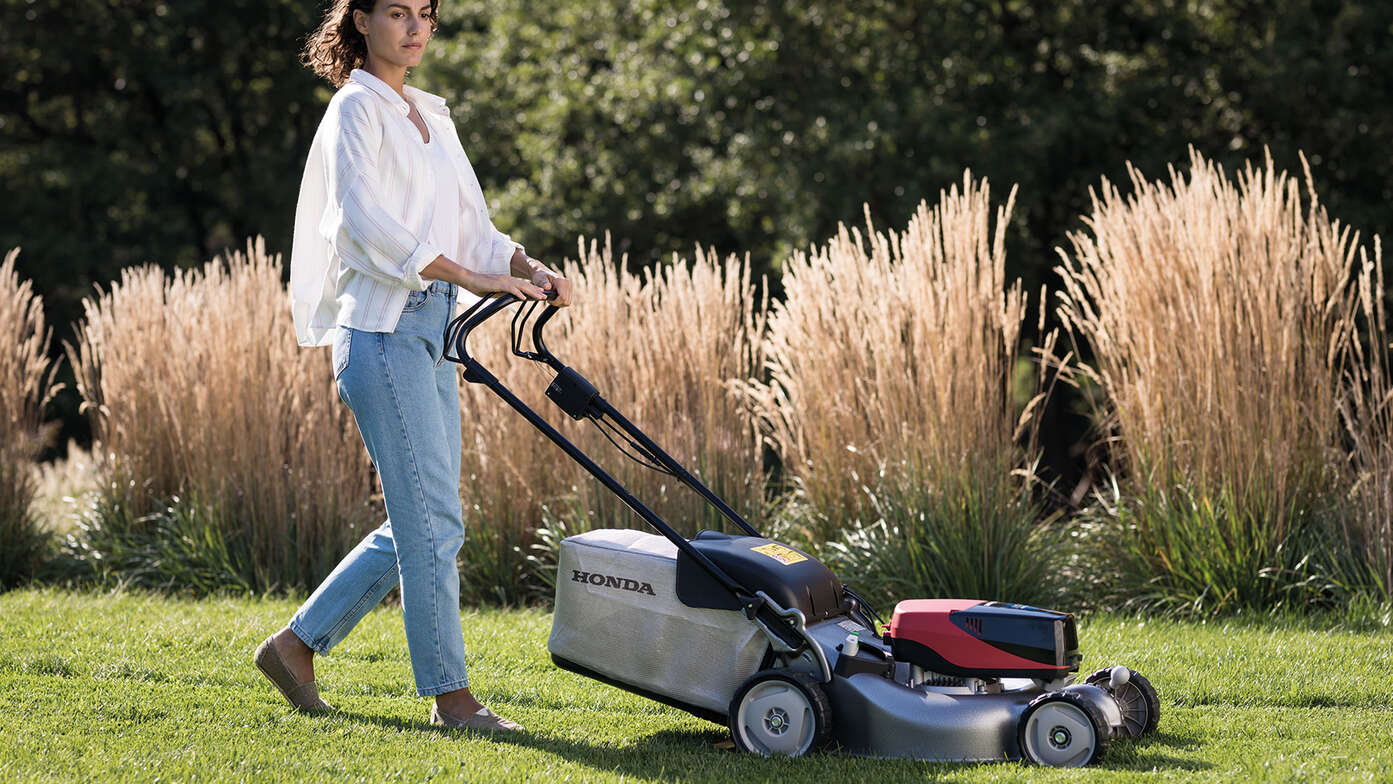 Quiet running
You can enjoy quiet running with both of our cordless models. The HRX comes with an easily activated 'quiet mode', switched on from the Peremium Interface at the touch of a button.
Waterproof
The durable Xenoy outer shell can handle all weathers and temperatures. Available on our HRX Cordless model.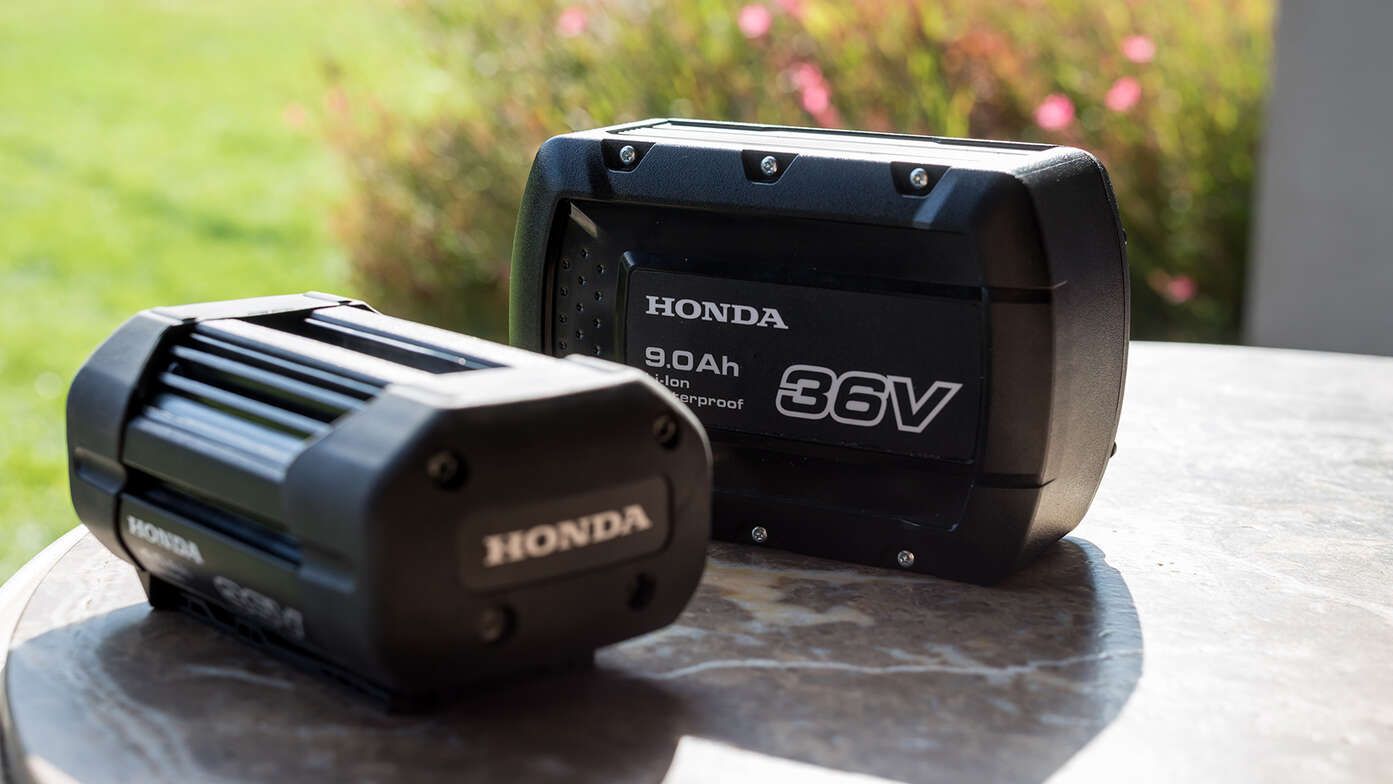 Universal Battery System
With a single Honda Li-ion battery, you can power any of the different tools within our Cordless range. Meaning not only can you swap batteries between tools easily and quickly, but you don't need to keep a different battery for every product.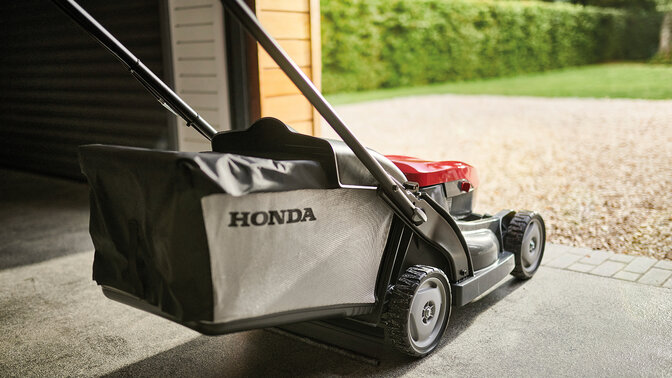 Compare Mowers
With a range of features and functions on our cordless battery lawn mowers available, we've made it easy for you to compare models side by side. Simply use our online comparison tool, and find the right battery powered lawn mower for you.
compare now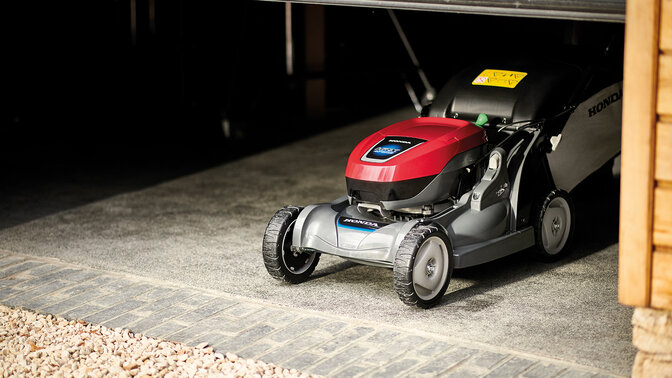 Help Me Choose
Working out which lawn mower is right for you can be tricky. Which is why we've developed an online tool where you can choose your lawn type, ideal transmission, deck construction and additional features required, and we'll help you choose the model for you.
Find out now