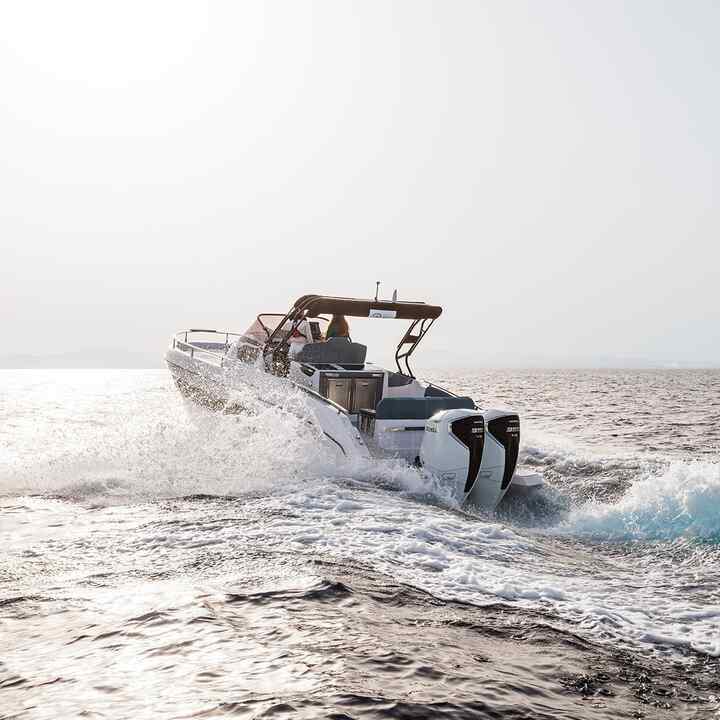 Honda Marine BF350
Introducing the new BF350. A 5-litre V8 engine complete  
with VTEC. Command the ocean with its unbelievable strength and unrivalled efficiency.
All new V8 5-litre 32 valve outboard with VTEC.
Propelling power and performance to the next level.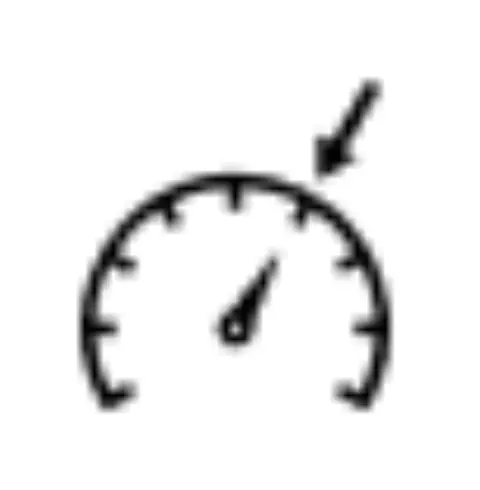 Cruise control
Adjust boat speed with the touch of a button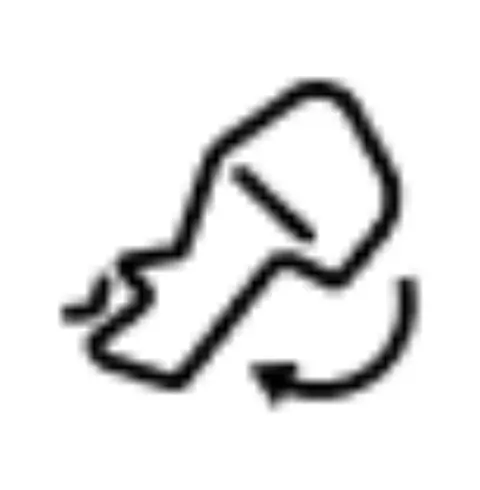 Automatic tilt
Preset easy tilt operation when stored or mooring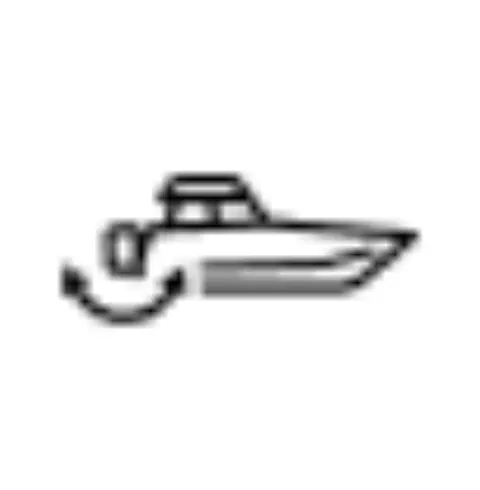 Trim support
Automatically operates trim based on the engine or boat speed
Power through powerful waters
The BF350 has everything you need to take on tough environments.
Close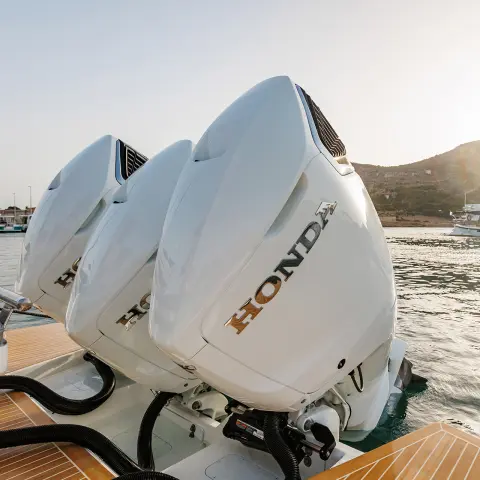 More control than ever
Move more effortlessly 
Trim operates automatically according to engine speed or boat speed. With three factory presets – customisable by you 
 
Auto-tilt 
Easy tilt-up/down operation when stored or mooring with just two PTT button presses 
 
Cruise control 
Expands the adaptive speed range of the conventional trolling control function to make RPM control simple – even in the cruising range.
Take a closer look at the BF350
Slim one-motion silhouette Adapts to various hull shapes
Striking design Embellished with three-dimensional chrome plated logos and trims
Premium appearance Chrome plated 3D emblem and trim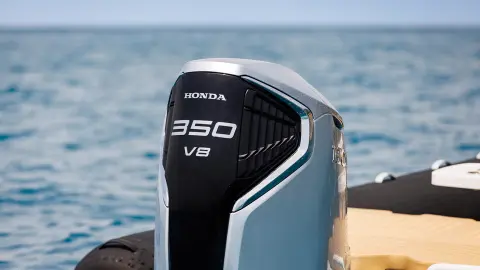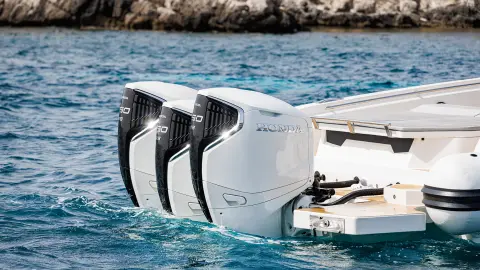 Under the hood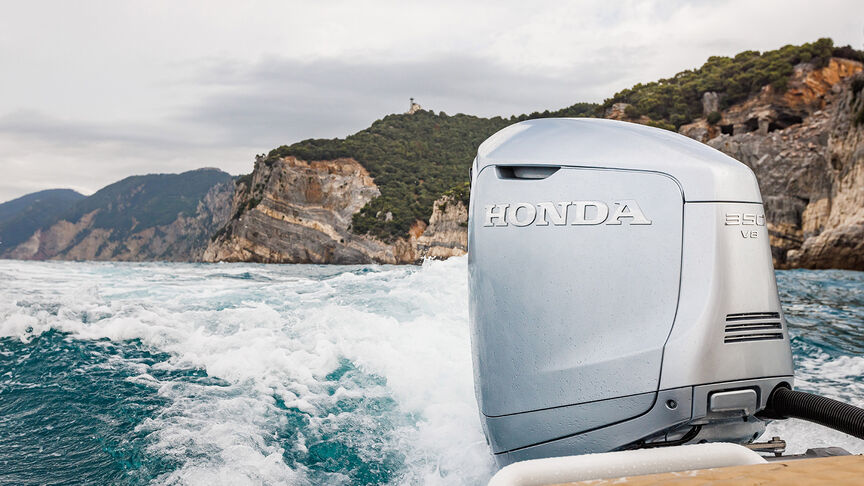 Improved gearbox design
With an improved gear case shape, underwater friction is reduced for better fuel efficiency during cruising. It minimises pressure changes from the gear case to the propeller – preserving dynamic performance and avoiding cavitation issues.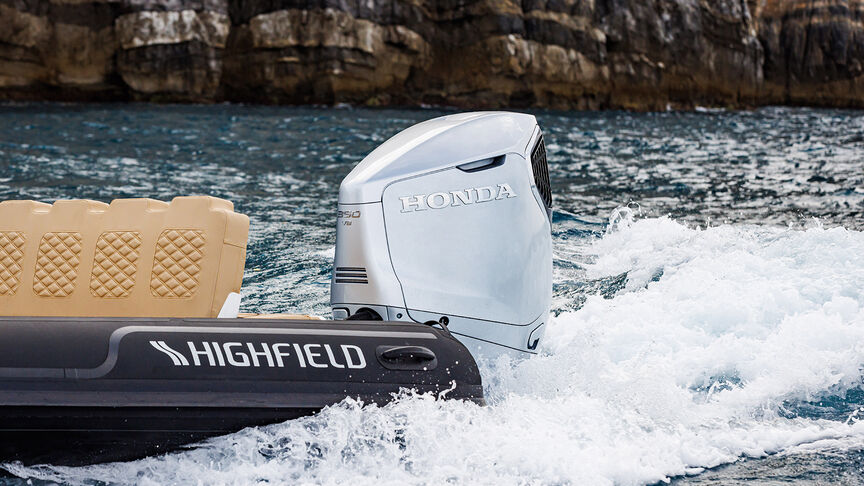 Low fuel consumption
The BF350's ECOmo, Trim Support and O2 sensor are engineered to optimise fuel consumption without compromising engine performance.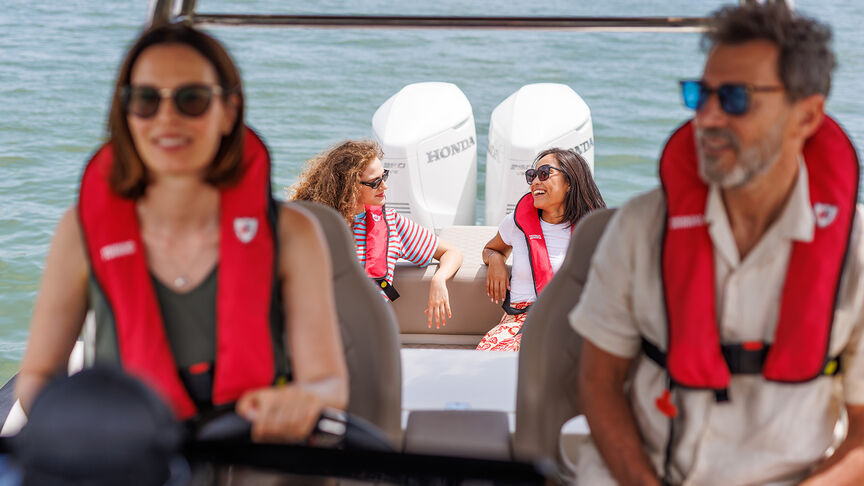 Low vibration and noise
With an all new engine and crankshaft design, the amount of vibrations felt during cruising are drastically reduced. Making rides more comfortable for you and your passengers.
You'll also find noise is also reduced. Ensuring conversations aren't drowned out by the sound of the engine.
Ready for adventure? Then let's get started