Marine Accessories
All Honda rigging components and accessories are manufactured to the highest possible standards, providing you with the confidence and reliability you have come to expect from the world's largest engine manufacturer.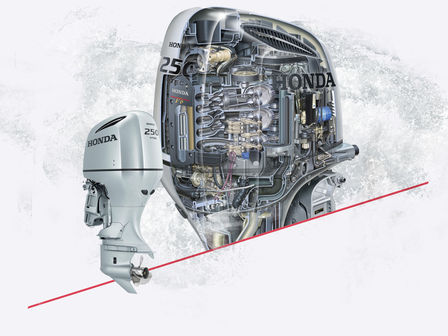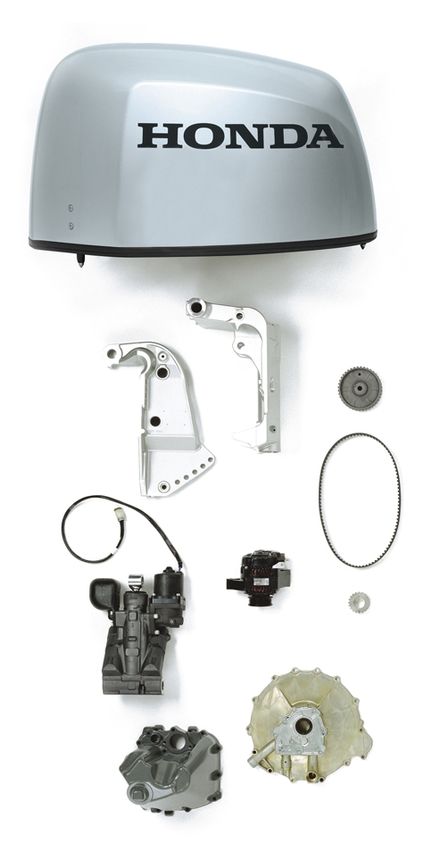 Honda rigging components
Instrumentation
Monitor every aspect of your engine with Honda instruments. Whatever your boating requirements, Honda has the instruments to meet them from basic analogue to the latest in digital engine monitoring (available as optional accessories). These include tachometers, trim meters, speedometers, volt meters and hour meters. All Honda instruments are of the highest quality to ensure the most accurate and reliable monitoring.
Key switch panels
Honda also offers key switch panels designed to complement its premium controls. No matter what your boat's dimensions, you can choose from a wide range of electrical harnesses and extension looms.
Remote controls
To get optimum pleasure from your boat and engine, it's essential to feel in complete control at all times. Thanks to Honda's extensive range of remote control designs and styles, you can experience the pure pleasure of operating your boat in total comfort and safety. It makes driving so much more enjoyable, with everything from speed and direction to trim and gear selection comfortably under your control.
Fuel systems
Take advantage of Honda's portable secure plastic fuel tanks (12L or 25L capacity), complete with an integrated gauge on top to check the fuel level. They're easy to carry, thanks to a large ergonomic handle, and extremely safe. Their plastic construction means there is no risk of leakage due to corrosion. Honda also provides fuel filters and water separators to be fixed on the fuel line, between the inbuilt fuel tank of the boat and the engine. They prevent condensed water from the fuel tank altering the engine's vital functions – for example, water mixing with air/ fuel in the combustion chamber which would result in poor performance and potential engine damage.
Demand Honda genuine parts, accessories and oils
When it comes time to service your Honda outboard engine, we would recommend that it is carried out by an Authorised Honda Technician using Honda Genuine Parts, Accessories and Oils. That way, you know you're getting quality maintenance and workmanship.
Find your nearest Honda dealer