Marine Operator Safety
A lot can happen out on the water and not all of it can be fun. We've put together a few tips to help keep risks to a minimum so that you have the best time possible.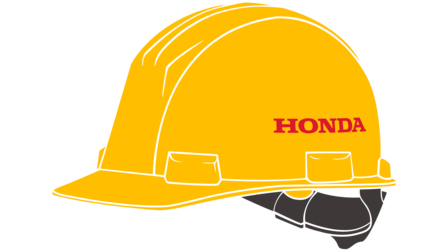 Enjoy the water – responsibly
It's more than just common sense, so please pay close attention to all aspects of safety, both for your own sake and that of your crew.
It's extremely important to follow all rules; you'll find them in your Owner's manual (don't drop it in the water!). Before you start out, read the manual cover to cover. Make sure you understand the operating procedures specific to your outboard engine, and the exact meaning of the stickers you'll find on it.
Before you go anywhere near the water
Read the instructions in the manual.
Understand all the controls and how to use them properly.
Never start the engine in a confined space, and know where the 'off' switch is.
Make sure you are fully aware of regulations that apply to powerboats and boating.
Before you start the engine make sure you have enough petrol for the trip.
Try not to spill fuel on a hot engine when refuelling.
Check the battery connections and electrolyte level.
Always check the oil level.
Always wear a safety vest.
Above all, make sure you attach the emergency stop-switch lanyard to your wrist.
To help you to get the most out your adventures on the water we offer you free RYA Level two powerboat training if you buy anything above a BF40 outboard. It's a two-day course that will teach you the skills and basic knowledge to drive a powerboat.
The course includes close quarters handling, high speed manoeuvres, man overboard and recovery regulations. This level of training is the basis of the International Certificate of Confidence, so it will not only get you off to a great start, but a pretty confident one too. We're the only manufacturer who offers this, so speak to your Honda Marine Authorised Dealer and get on board!
For a comprehensive guide to preparation, operation and storage of your marine equipment, please refer to the Owner's manual.